FOOD & DRINK
A Guide to Winter Feasting in Ballarat's Foodie Scene
Discover Victoria's most lively food scene outside of Melbourne.
A Guide to Winter Feasting in Ballarat's Foodie Scene
Discover Victoria's most lively food scene outside of Melbourne.
---
in partnership with

If there's a season that's made for feasting, it's winter. And if there's a spot within cooee of Melbourne that can offer the cornucopia necessary, it's Ballarat.
Found a short 90 minutes' drive west of Melbourne, this 100,000-strong city, famous for its grand 19th-century architecture and links to gold rush history, is packed with cosy cafes, excellent restaurants, top-notch pubs and lamplit wine bars. Together, they add up to make the state's most exciting food scene outside of Melbourne, with a bumper crop of new openings shaking things up even further in the last year.
When you've indulged to your appetite's content in town, jump in your car and head for the hills, where you'll be exploring cellar doors surrounded by vineyards and rolling paddocks. To get you started, here are our picks, but be sure to leave yourself time to wander down Ballarat's alleyways and tree-lined streets, following your nose to further delights.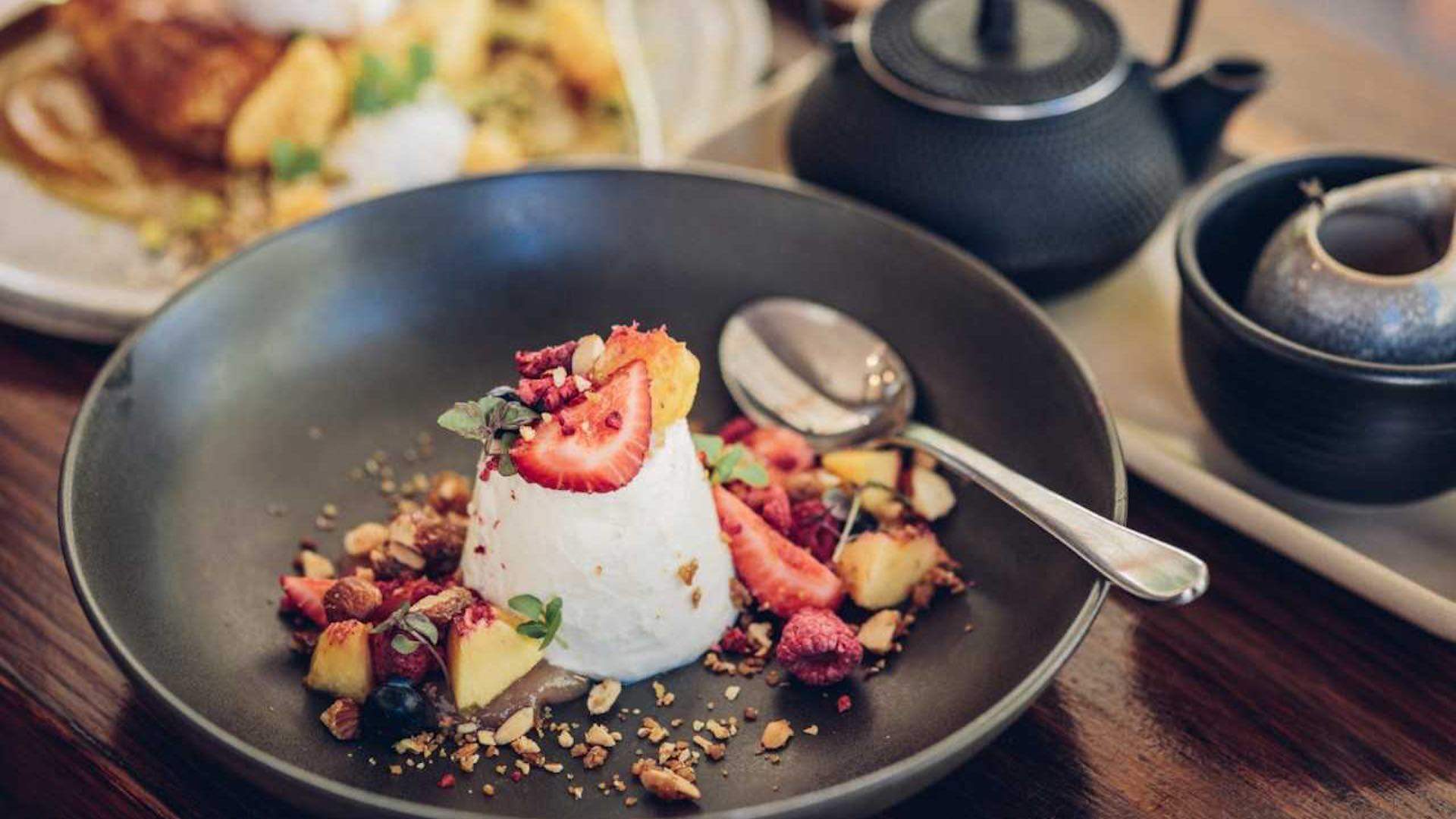 CAFES TO START YOUR DAY OFF RIGHT
In the cafes of Ballarat, beans come from Melbourne's best roasters but the food owes everything to the surrounding farms. On a frosty morning, you can't go past Websters Market and Cafe for their Pumpkin Pie Spiced Brioche French Toast with pumpkin butter, maple pancetta and pecans. A hit from their all-day brekkie menu, it will pretty much have your cockles warmed until next winter. You'll also find single origins and cold drip made with Industry Beans from Fitzroy.
Another spot where you can breakfast from dawn till dusk without watching your watch is The Local. Relax in the light-filled, art-dotted, Scandi-inspired space and tuck into smoked Tuki trout with free-range eggs, house-made horseradish cream, confit leek, greens and herbs on Dench sourdough, accompanied by a Coffee Supreme brew. Alternatively, for Sensory Lab coffee overseen by ex-St Ali barista Matt Freeman and just-baked bagels, make tracks to Fika.
Adding an extra sweetener to this time of year is the food-heavy Ballarat Winter Festival, with all three of these cafes squaring off in a pie competition until July 23. Try The Local's vegetarian caponata and white bean, Fika's pork shoulder pie (a collaboration with Salt Kitchen Charcuterie on filling and Le Peche Gourmand on pastry) and Websters' sweet pecan and porter pie, and vote for your fave to win people's choice.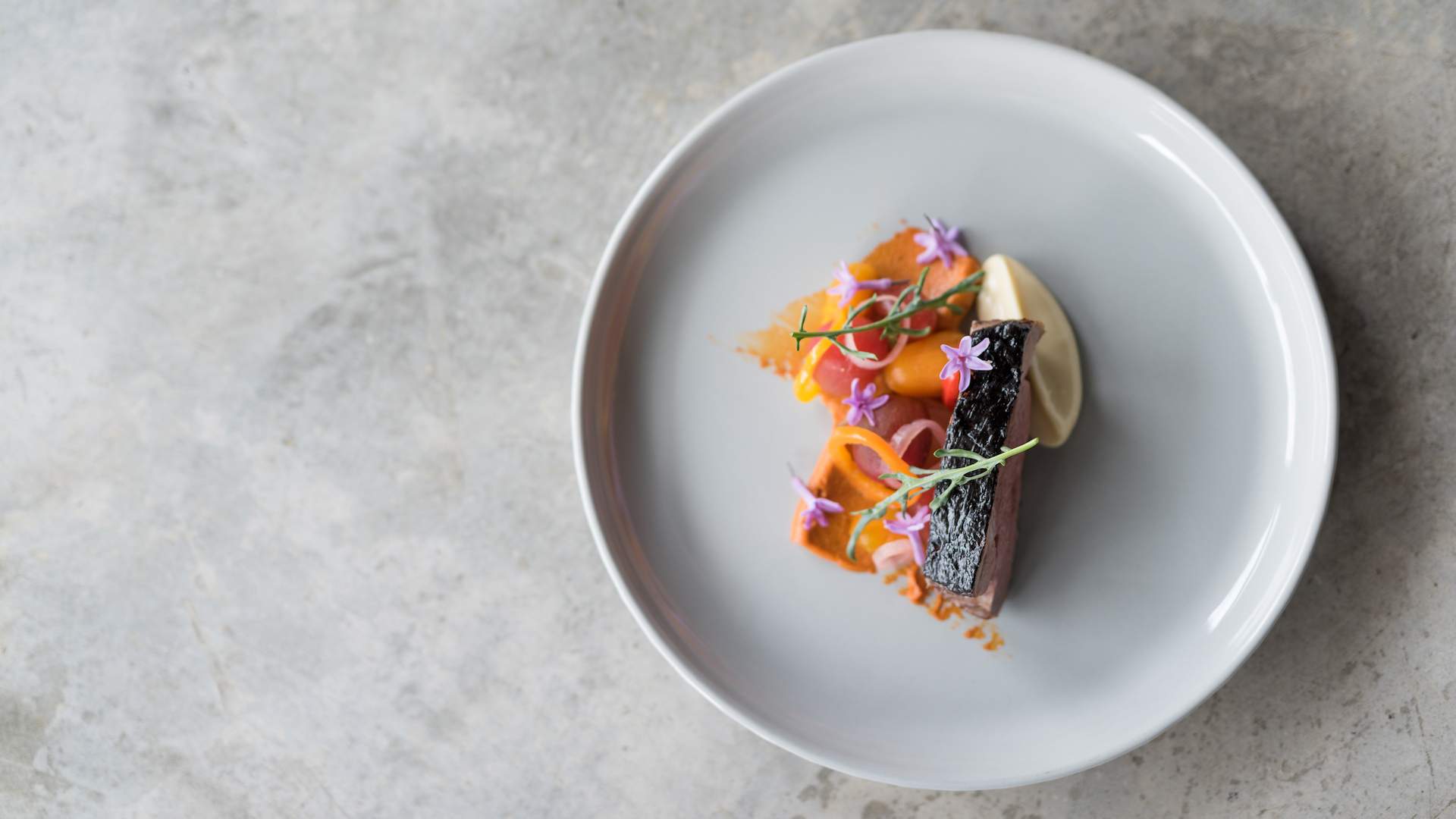 RESTAURANTS THAT MAKE LOCAL PRODUCE SHINE
The paddock-to-plate experience is unrivalled in Ballarat — this region is known for producing extraordinarily good free-range meat, and the hero ingredients in your meal will usually come from small farms just a stone's throw away.
The most coveted experience in town is the degustation at new restaurant Underbar, only on Friday and Saturday nights for an extremely limited audience of 12. The ever-changing menu is created by Derek Boath, formerly of Per Se, a triple Michelin-starred restaurant in NYC. Typically you'll get local produce, foraged ingredients and the prettiest plate of lamb with black and white garlic and romesco you've ever seen.
Take a detour to Japan at Kambei, a restaurant dedicated to beautifully composed creations. Think super-fresh sashimi, grilled eel and saikyoyaki (black cod marinated in miso for three days, then grilled). Or, mix things up at local hang Moon and Mountain, where traditional Asian dishes meet Aussie influences. Start with caramelised sticky pork with green apple salad and kaffir lime. End with a deep-fried Snickers bao bun. Wintry comfort food doesn't get any more, well, comforting.
To try a whole swatch of Ballarat's finest restaurants in one hit, wander the stalls of the Potato Festival on Saturday, June 30, and see what they've spun out of the humble spud (clue: potato halwa and potato-stuffed naan bread are among the menu items).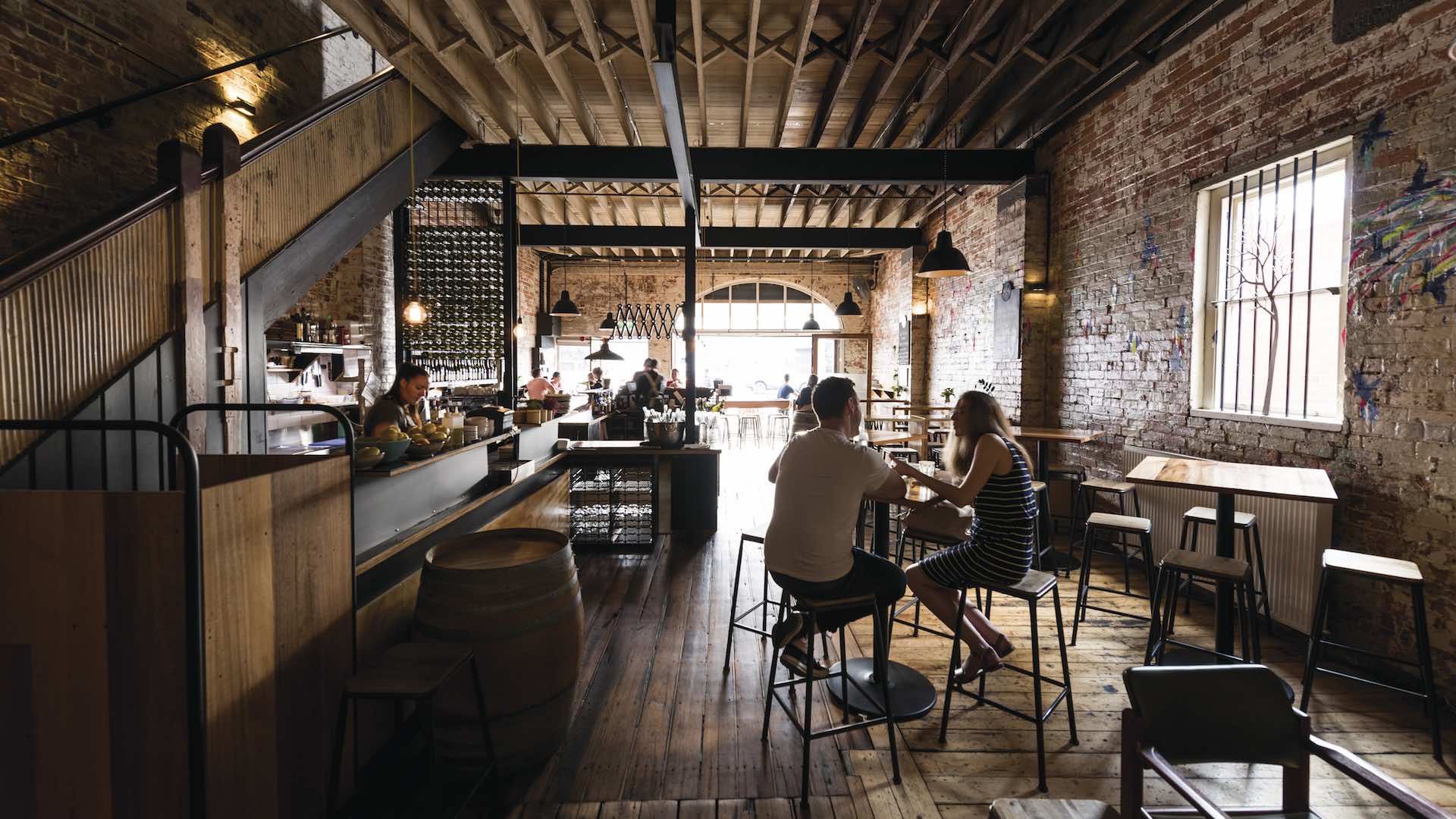 BARS AND PUBS WITH REAL COUNTRY WARMTH
Before and after feasting, Ballarat has bars and pubs of all kinds to explore. In a 140-year-old building that once served as a produce store, then as a mechanic's garage, Mitchell Harris Wine Bar offers more than 100 drops, many from local wineries. Once you're done there, go searching for the Lost Ones Basement Bar, which you'll find (eventually) hidden down an alleyway. Here, you can sink into a plush couch, sip on a cocktail, peruse artworks and play Cards of Humanity. There's also a diverse live program, covering poetry, music, political debates and more.
If you're on the hunt for a laidback pub, then go to The Mallow for more craft beer on tap than you could ever drink. Note that happy hour goes on all day, giving you $6 beers from opening time till 7pm. Gastropub-style eats are on offer at the Munster Arms, where the parma comes crumbed in Cheezels, cornflakes and panko. Or, for Argentinian grill, visit artist David Bromley's latest venture, The Pub With Two Names. The stunning 19th-century bluestone reopened in April 2018, after a years-long hiatus. Share a rack of Waubra lamb, with potato and pea empanadas, plus corn-on-the-cob with lime and jalapeno mayo.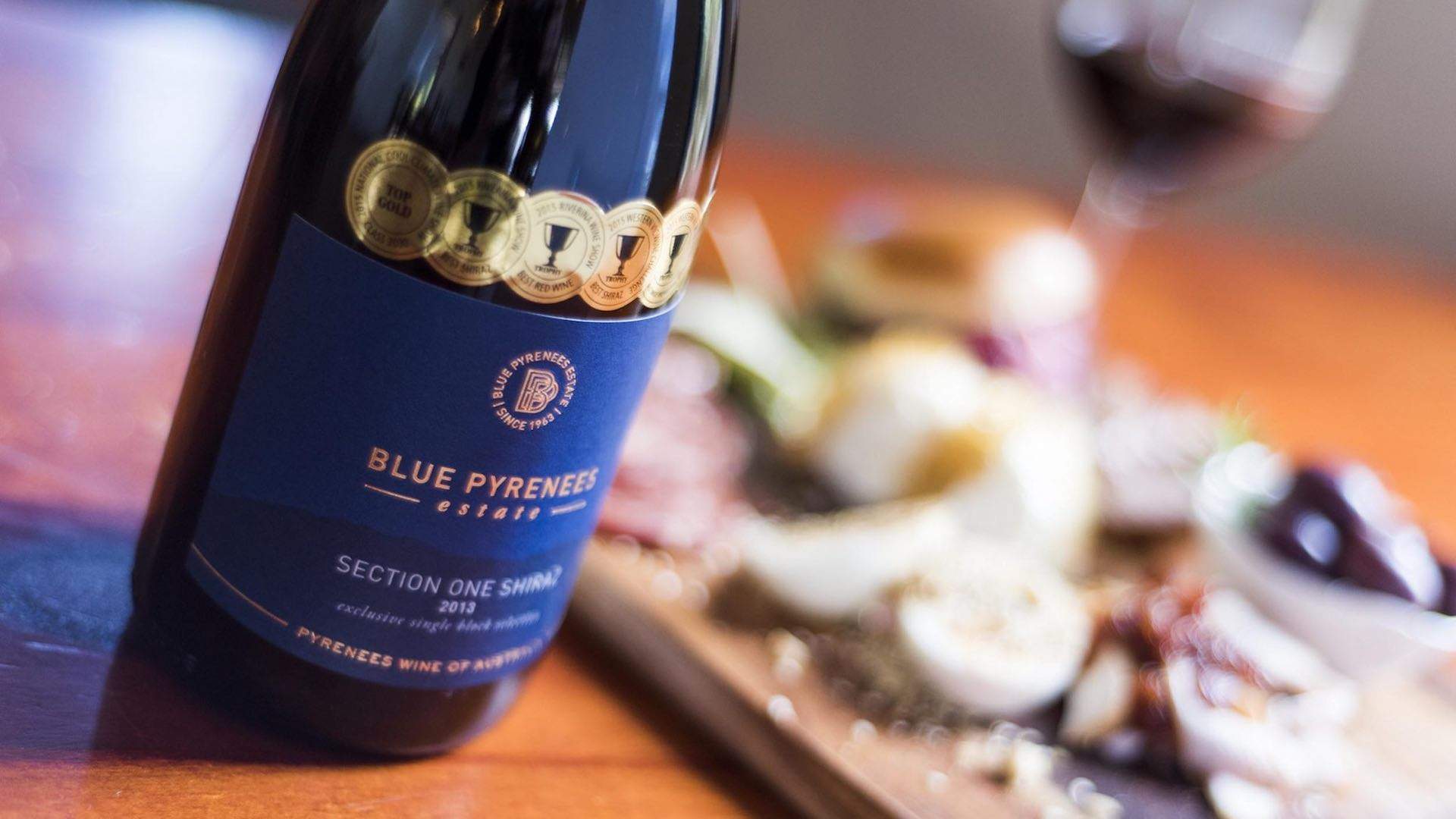 WINE ADVENTURES ON YOUR DOORSTEP
Although you might not consider Ballarat synonymous with wine making, it's the gateway to numerous vineyards and cosy cellar doors that are perfect to retreat to at this time of year. Gear up to sample some excellent cool-climate varieties, from Pinot Noir to Riesling and Chardonnay. A good place to start is the Pyrenees region, which lies about 45 minutes' drive north. Here, you can visit one of the first wineries in Australia to experiment with cool-climate wines: Blue Pyrenees, established in 1962. Today, owner and wine maker Andrew Koerner makes every drop from grapes grown in his vineyards and you can sample his creations surrounded by panoramic rural vistas.
For organic wines and ciders, pop over to Captains Creek Organic, about 40 minutes' drive north-east of Ballarat. There's an array of sparkling, Chardonnay, Pinot Noir and cider to try and, should you get peckish, share plates loaded with local deliciousness, including Istra chorizo and prosciutto, Captains Creek olives, marinated veggies and house-made dips. Finally, about 20 minutes' drive south – making it a convenient pit stop on the way back to Melbourne — is Mount Buninyong Winery, a super-relaxed cellar door and restaurant where you can peruse a massive collection of fortified wines and fuel up on woodfired pizza before scooting down the highway home.

To plan your winter adventures in Ballarat and the surrounding countryside, visit the Wander Victoria website.
Published on May 30, 2018 by Jasmine Crittenden