TRAVEL & LEISURE
Seven New Openings in Regional Victoria to Visit This Spring
Including a luxe new retreat and not one but two authentic Japanese eateries.
Seven New Openings in Regional Victoria to Visit This Spring
Including a luxe new retreat and not one but two authentic Japanese eateries.
---
in partnership with

When spring finally arrives in Victoria, it's like an entire world of possibilities opens up in front of you. Destinations that may be difficult to appreciate in the winter, marred by wind and rain, are now ripe for exploration. And the bright, sunny days ahead are sure to make you want to get out and stretch your legs someplace new.
While pretty much every regional destination has a host of new dining, cultural and adventure activities to discover, we've done the hard work for you and picked out a few of our favourites. From super traditional Japanese cuisine to sprawling hot springs and luxury glamping experiences, here are eight of the latest openings across regional Victoria for you to check out. Get out the group message, show off your knowledge of all the new places and start planning your getaway with your crew, your family or just that special someone.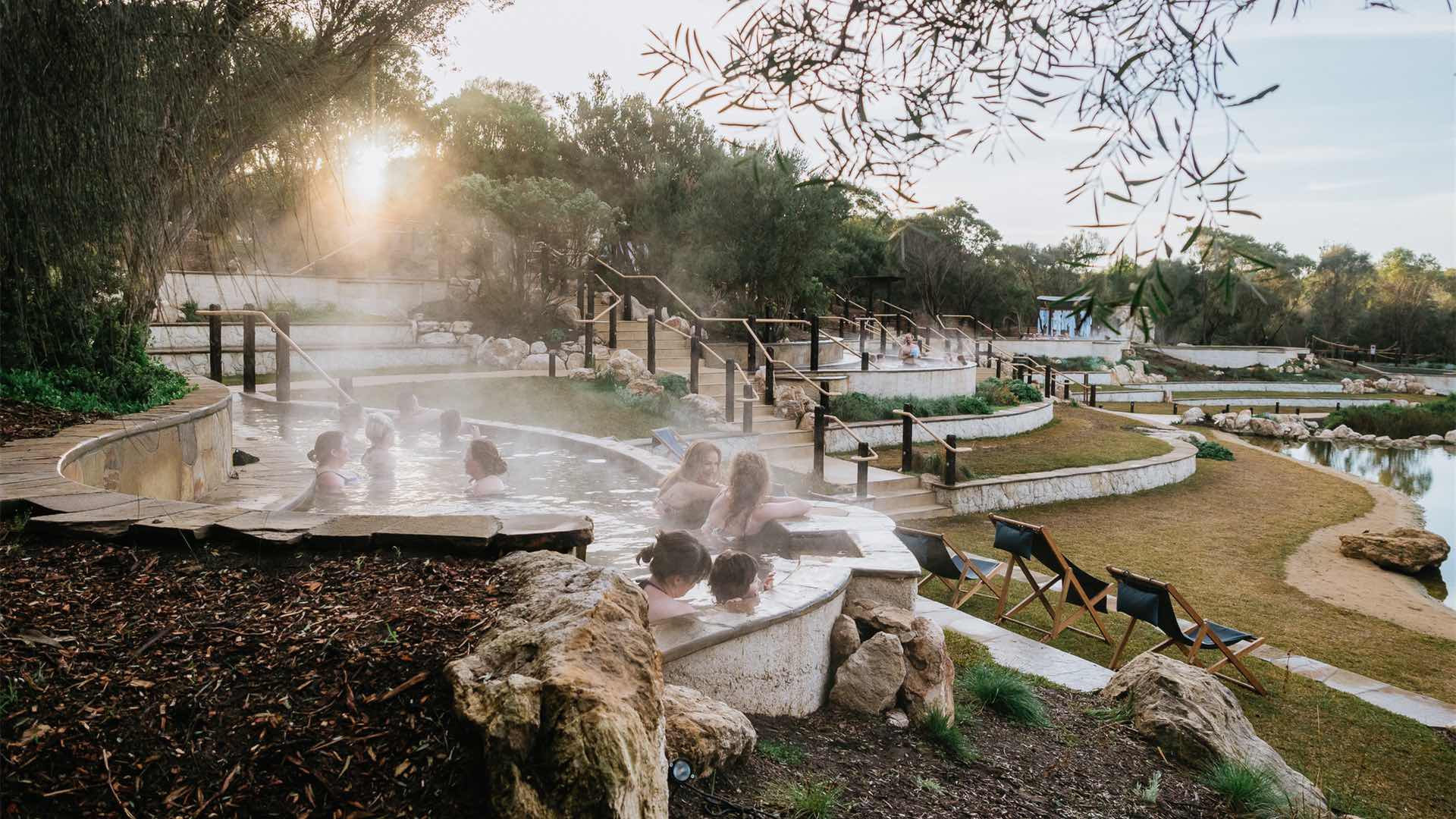 RELAX: PENINSULA HOT SPRINGS, MORNINGTON PENINSULA
Peninsula Hot Springs has long been a go-to relaxation spot for many Melburnians looking to get away from the city and unwind. But, after years of operation, it was time for a bit of a spruce up; the hillside complex recently underwent a $13-million upgrade — its biggest expansion since opening back in 2005. The swish new facilities include two plunge pools and seven hot springs, which means there is plenty of room for spa revellers, even in the usually crowded top pool. The newly added Bath House Amphitheatre presents a host of live entertainment and the surrounding baths have an excellent view of the stage, as well as underwater speakers so you can sing along while you soak. The Hot Springs is also delving into cryotherapy with a new 'ice and fire' experience. This allows bathers to switch between hot and cold therapy — the hot being two new 30-person saunas and the cold, a new (Australian-first) ice cave and 'deep freeze' treatment room that's kept at a cool 25 degrees below freezing. The idea is that, by jumping between hot and cold, you will sweat out toxins, cleanse your skin and potentially burn calories. On top of all of this, there's now a cafe serving locally grown produce, plus a cultural meeting space thoughtfully designed in collaboration with local Indigenous elders.


RELAX: THE SPA, BEECHWORTH
The Spa Beechworth's relaxing effects take hold as soon as you step inside. The venue, which was previously a historic hospital, has been entirely revamped and is now equipped to create the most soothing experiences possible with screen-free rooms, expert staff and a range of specialist treatments available. The Spa Beechworth offers boutique lodging, day spa treatments and a beauty salon, plus a 'slow-living' store selling the spa's own plant-based products to keep you feeling refreshed long after you've departed. There's a wide range of treatments and self-care rituals to choose from, making this new addition one of Victoria's most serene wellbeing getaways.

EAT: KUZU IZAKAYA, WOODEND AND SAKANA, DAYLESFORD
Bringing the Japanese izakaya all the way to regional Victoria, Woodend's Kuzu Izakaya produces authentic and delicious Japanese food. Located an hour's drive northwest of Melbourne, the restaurant delivers delicately plated fare — highlights include wagyu beef tataki, chicken karaage and miso-cream scallops — alongside incredible local gin from the nearby Big Tree Distillery and wines from vineyards across the Macedon Ranges. If you head half an hour west to Daylesford, you'll find fellow Japanese eatery Sakana — a venue that's been impressing both locals and tourists alike since 2011. The restaurant, which was formerly known as Kuzuki's, has recently reinvented itself, pivoting from what was a formal dining experience into a casual atmosphere that's excellent for groups. The menu is designed for sharing and the best way to sample all of the pan-Asian delights is to settle in with the omakase menu ($85 a head), paired, perhaps, with one of the expertly matched wines or sakes.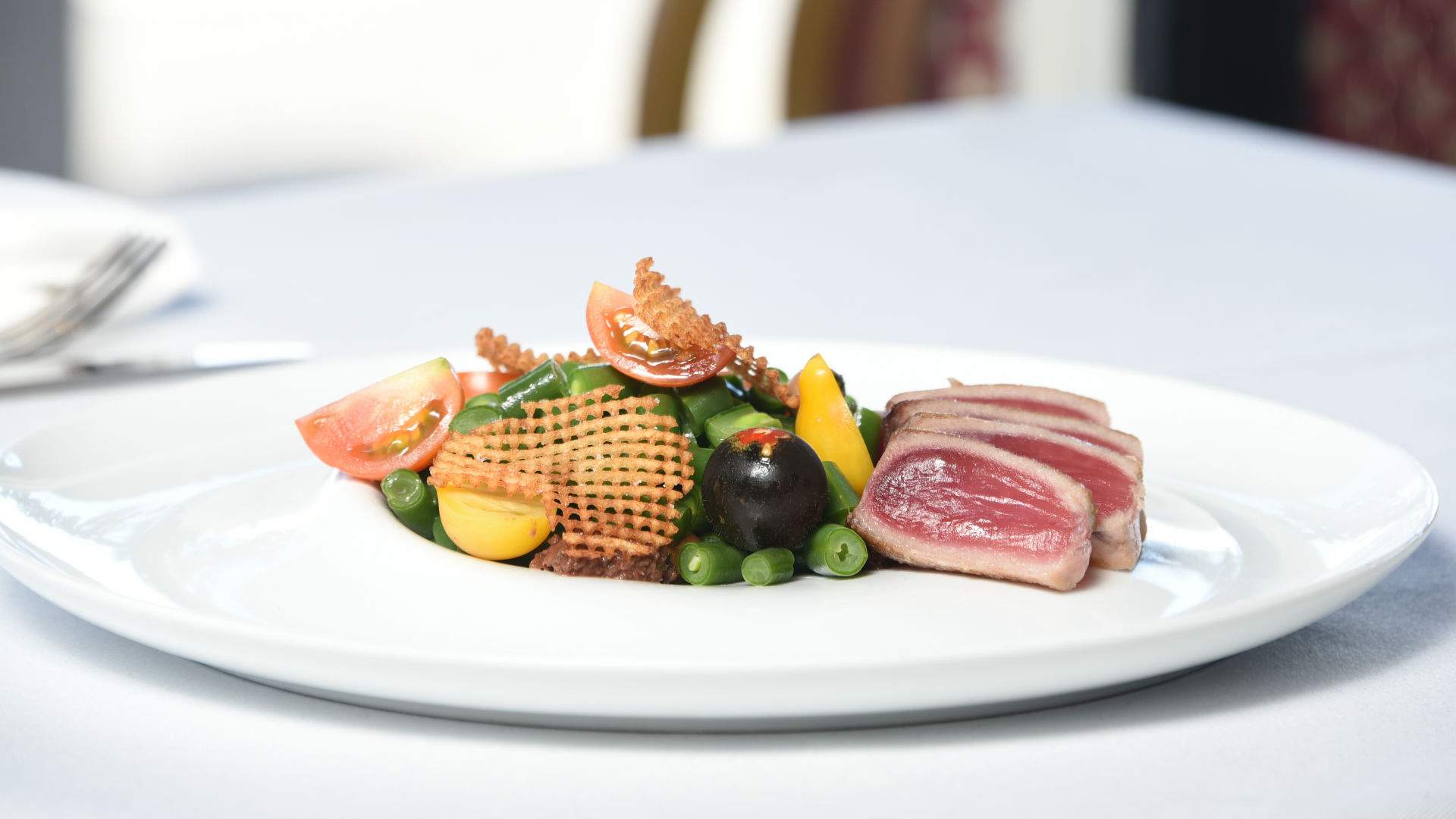 EAT: BISTRO TERROIR, DAYLESFORD
From working in Michelin-starred Parisian restaurants, renowned Australian chef Matthew Carnell followed a long-held dream to open a high-quality French restaurant in Daylesford. Set in the foothills of the Great Dividing Range, Bistro Terroir is a bona fide Gallic bistro with exquisitely assembled dishes and a simple but sophisticated setting. Depending on when you decide to visit the bistro, the dynamic seasonal menu is sure to please. As we move from winter to summer, the menu makes the most of the available produce while showcasing a throng of distinctly French techniques and dishes. To match, there's also a carefully considered drinks menu that includes a range of Australian-made wines produced from quintessentially French grapes. The one thing that's missing from this French restaurant is the hefty price tag; it's actually quite affordable (mains are around $30). So, with your spare change, head into Daylesford and Hepburn for some more treats. Get your dose of relaxation at the Hepburn Bathhouse & Spa or drop into trendy boutiques like Sarah Conners.

STAY: ROSS FARM CABIN, SOUTH GIPPSLAND
Tucked away in the scenic surrounds of South Gippsland overlooking the valley sits a quaint little country hideaway that's been given a new lease on life. Prominent interior designer Andrea Moore teamed up with her father Lindsay to transform what was once a dilapidated cabin into a stunning countryside retreat. Combining raw, earthy materials with modern finishes, Ross Farm Cabin takes inspiration from both Japanese and Scandinavian design to offer guests a modest but memorable rural stay. Andrea carefully managed the cabin's entire transformation, designing most of the furniture and developing the overall concept. Meanwhile, Lindsay took these designs into his workshop, handcrafting each item with outstanding results. It was a real family effort, which makes the place feel extra special.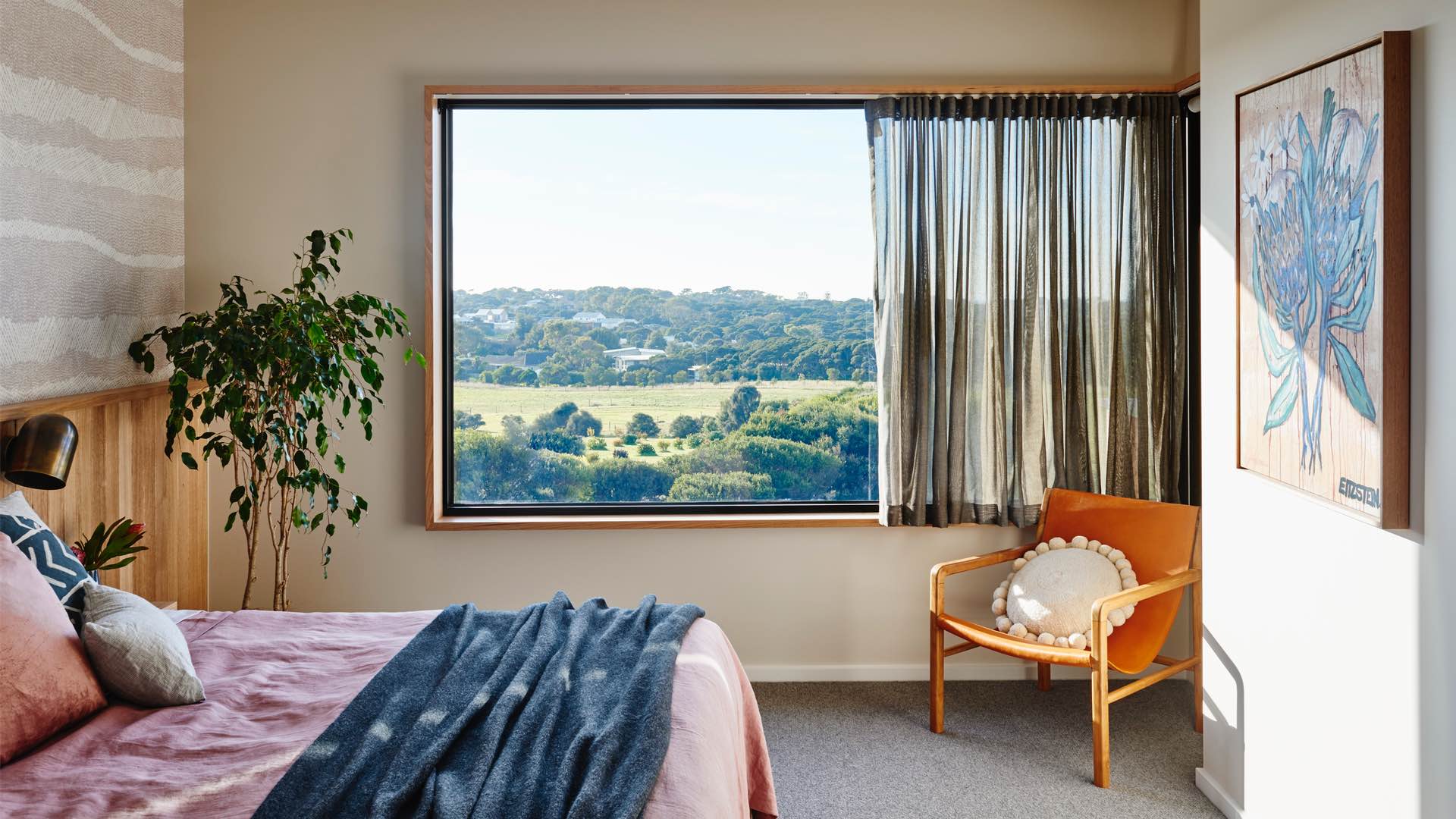 STAY: LON RETREAT, POINT LONSDALE
Set on 200 acres of picturesque parkland, Lon Retreat is Point Lonsdale's luxe new hotel and spa. Featuring seven sanctuary-like suites situated among leafy surrounds, the hilltop retreat boasts elegant contemporary artworks, hand-crafted ceramics and bespoke lighting produced by several local designers. With 360-degree views of the Bellarine Peninsula and surrounding landscape, Lon Retreat also includes a private beach area and an art gallery with exclusive access for guests — just in case you weren't feeling fancy enough already. And since no indulgent hideaway is complete without an equally lavish spa, the retreat has that covered, too. Its luxurious spa includes three distinct rooms — each with panoramic views of the coastal landscape — and utilises the purest natural mineral water, sourced from the nutrient-rich earth that sits beneath the farm. While the family-owned property might not have its own restaurant — hey, you can't have it all — guests can indulge in a well-stocked honesty minibar and a 'makers and growers pantry', featuring the finest produce from throughout the Bellarine region.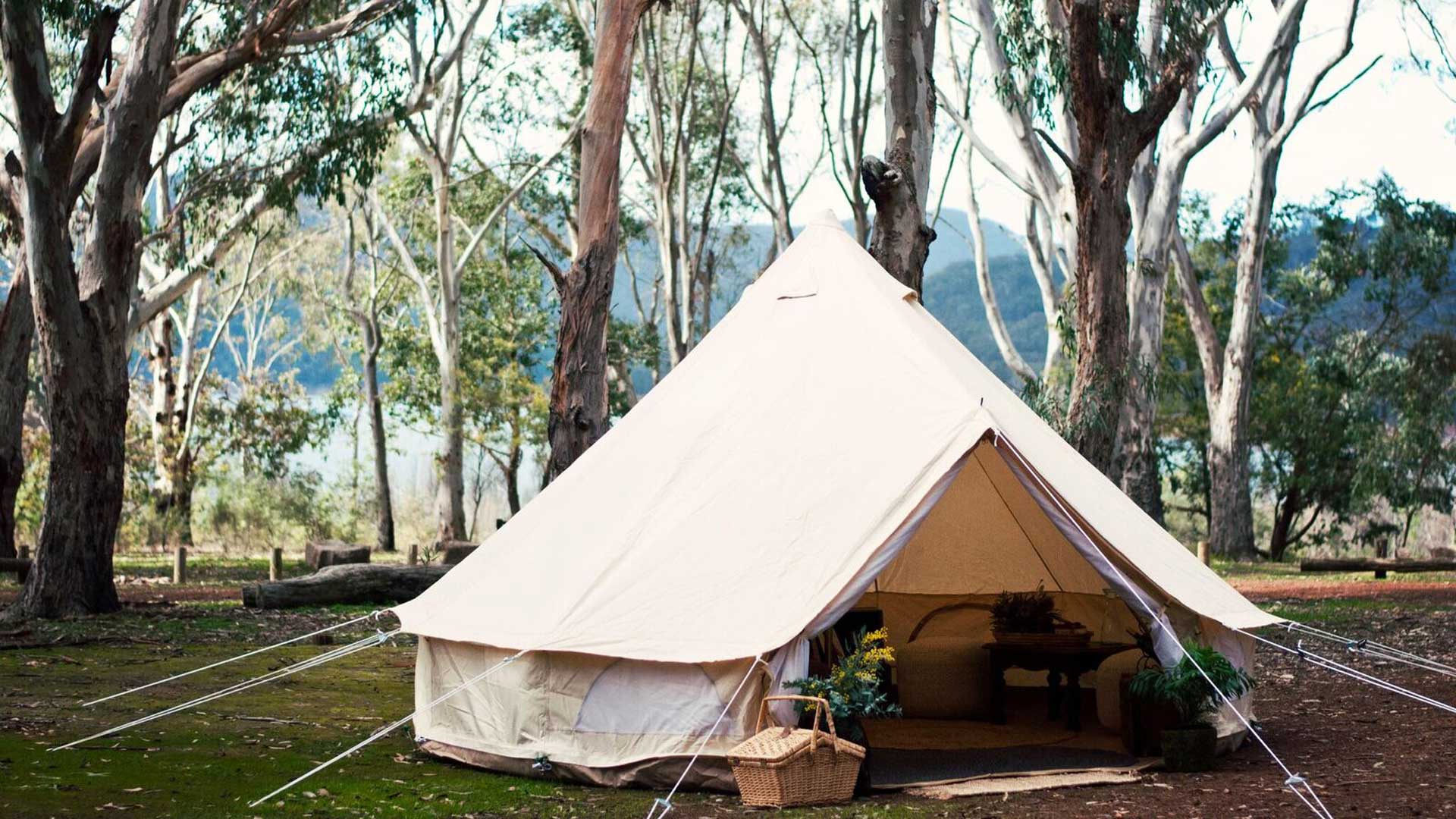 STAY: UNDER THE SKY AT THE MOUNTAIN, MOUNT BUFFALO
Running till Monday, December 17, Under the Sky at The Mountain is a luxury glamping experience in the foothills of Mount Buffalo National Park. Pitched at Lake Catani, this is an adventure for the type of camper that still enjoys some of life's creature comforts. The ten spacious tents come equipped with high-quality linens, comfortable furnishings, as well as gas cookers and kitchen gear to prepare your own meals. You don't even have to go without running water, the park has on-site bathrooms with hot showers to keep everybody nice and fresh. The best part is, from this serene location you'll have direct access to the sprawling landscape of Mount Buffalo — including 90 kilometres of scenic hiking trails, waterfalls and native wildlife so you can explore all day and glamp all night.

For more spring places, spaces and events to discover in regional Victoria visit Your Happy Space.
Top image: Lon Retreat. 
Published on October 18, 2018 by Hudson Brown