TRAVEL & LEISURE
Twenty Lush Getaways You Can Book in the Yarra Valley
Escape the city to the Yarra Valley for a weekend of wine drinking and sleeping among the trees.
After months of lockdowns, Melburnians can (finally) travel as far as they want within Victoria. With wineries and out-of-town restaurants now opening under the new COVID-19 regulations, what better time to treat yourself to a trip to the Yarra Valley. You can spend the weekend exploring cellar doors and cafes or take a walk around the natural beauties locaed in the the area. To make it a little easier for you, we've pulled together 20 top-notch stays around the Yarra Valley region that will ensure you have the trip you've been dreaming of all through lockdown.
As of 11.59pm on Sunday, November 8, group bookings must be restricted to members of a single household and two adults (plus dependents) or intimate partners. For more info on the state's COVID-19 restrictions, head over here.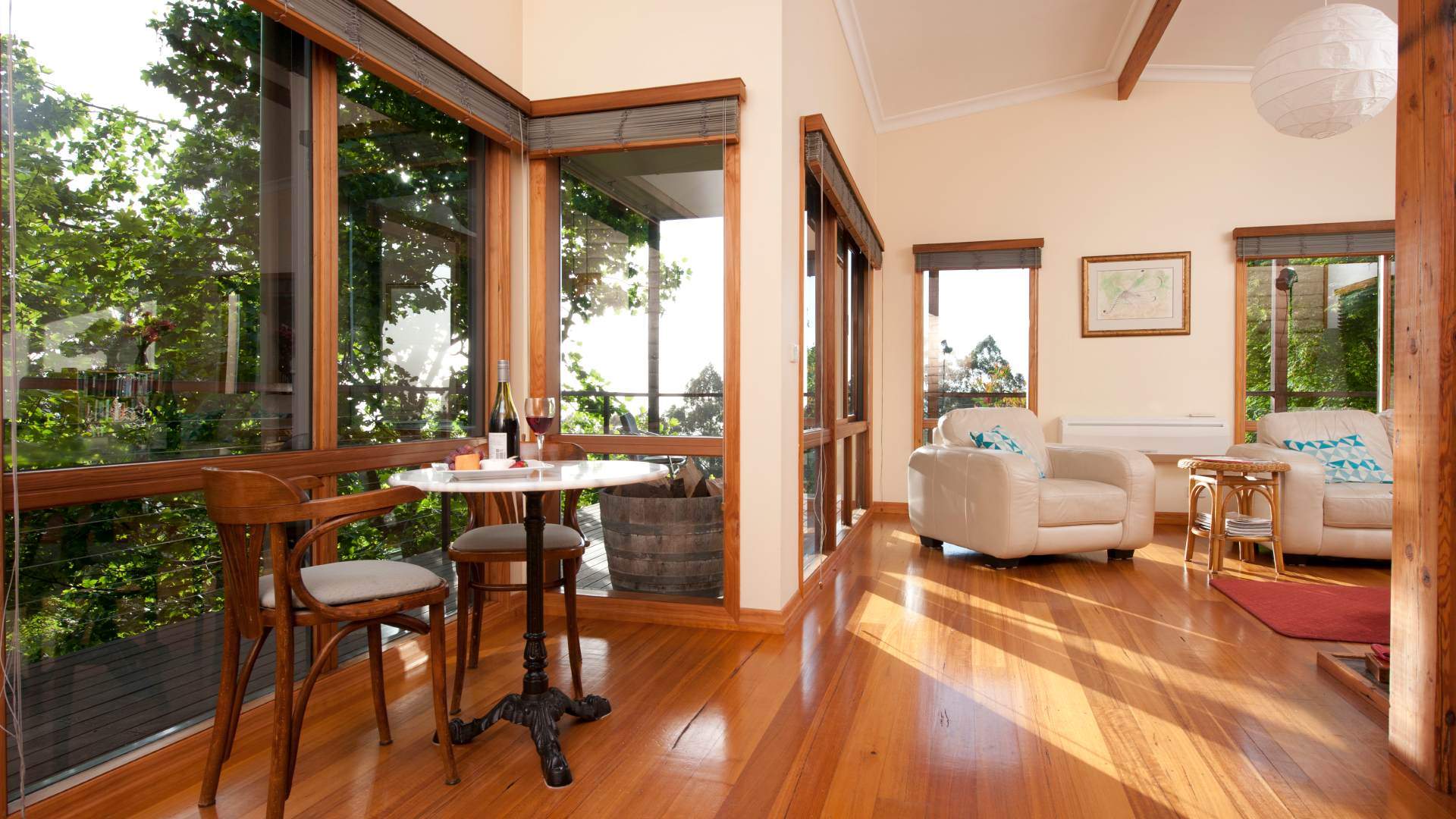 Find yourself surrounded by spring flowers and native animals in this stylish timber and brick cottage. Enjoy the crisp air in the summer, the orange leaves in the autumn or snowfall in the winter at this secluded year-round getaway.
How much? From $240 a night, sleeps three.


This unique blend of architectural styles provides a tranquil living space ideal for a quiet getaway. Tucked away among the trees just three minutes from Warburton village, this secluded home is surrounded by hiking tracks and natural beauty.
How much? From $300 a night, sleeps two.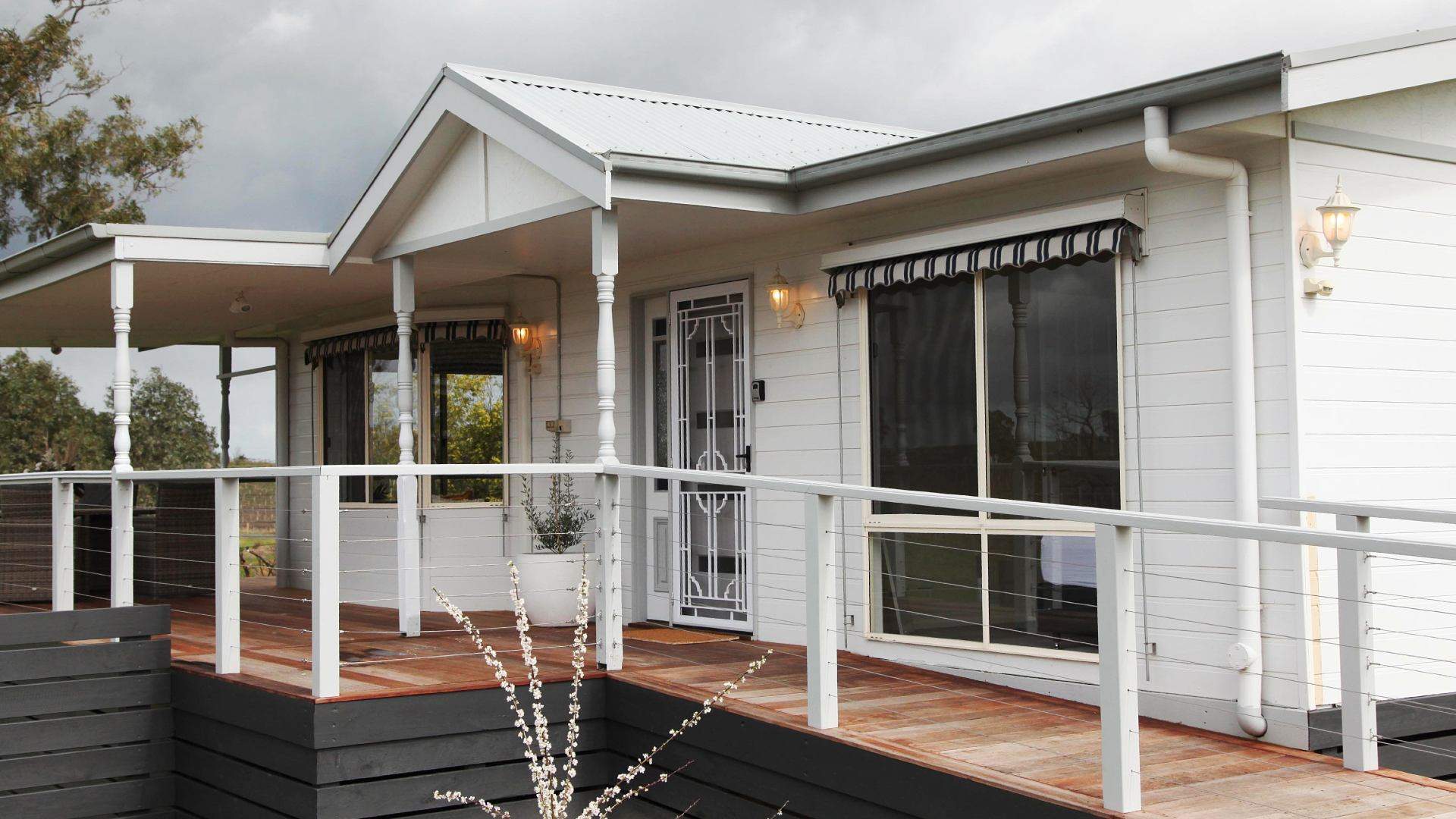 Sandwiched between vineyards, this deluxe guest house is the quintessential Yarra Valley experience. Visit the local wineries or sip coffee while gazing over the rolling hills.
How much? From $300 a night, sleeps six.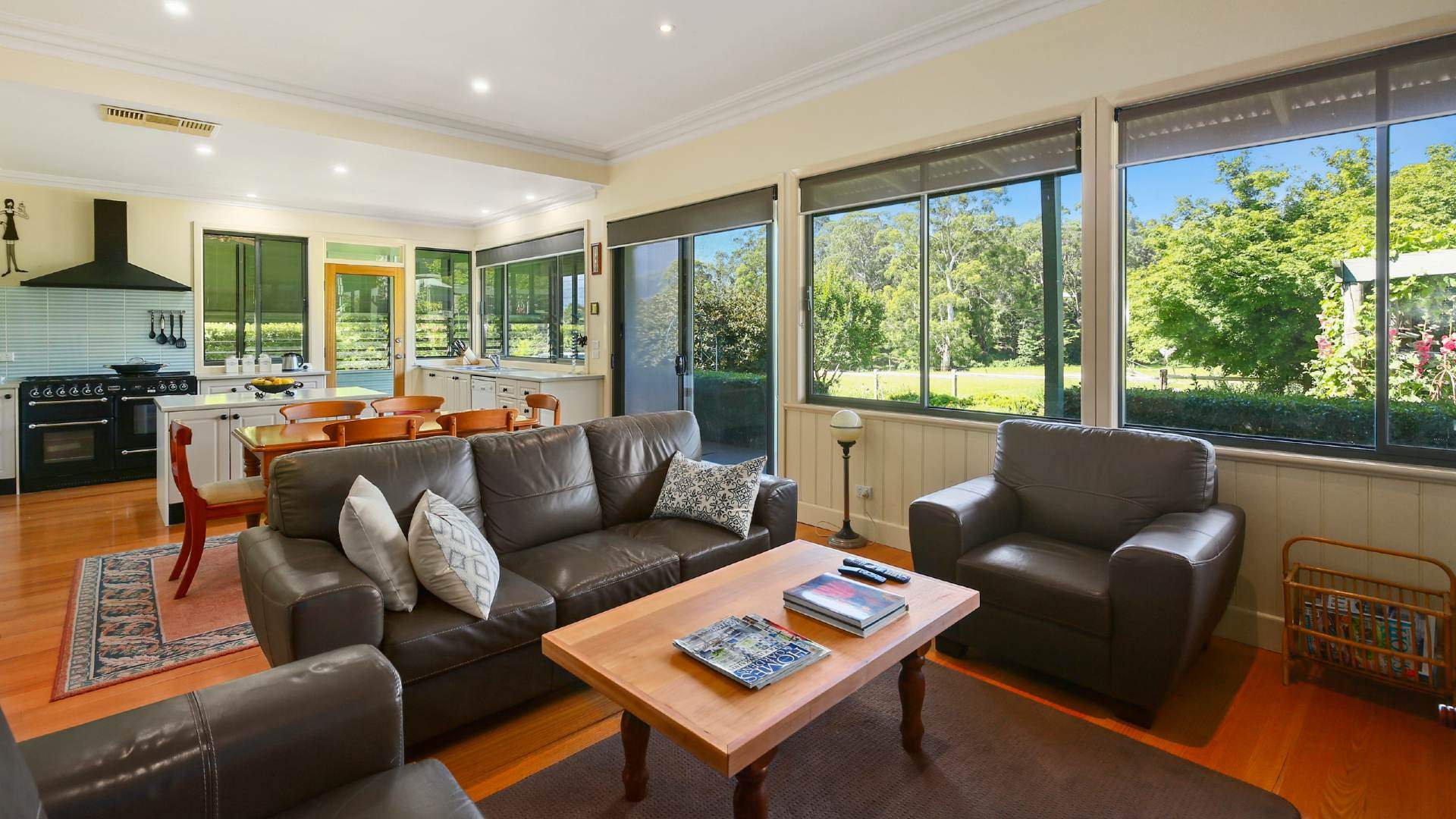 This quaint cottage complete with a lush garden will feel like your home away from home as you explore the Yarra region. Located on the town's 'French corner', the house is surrounded by patisseries and artisanal bakeries.
How much? From $160 a night, sleeps four.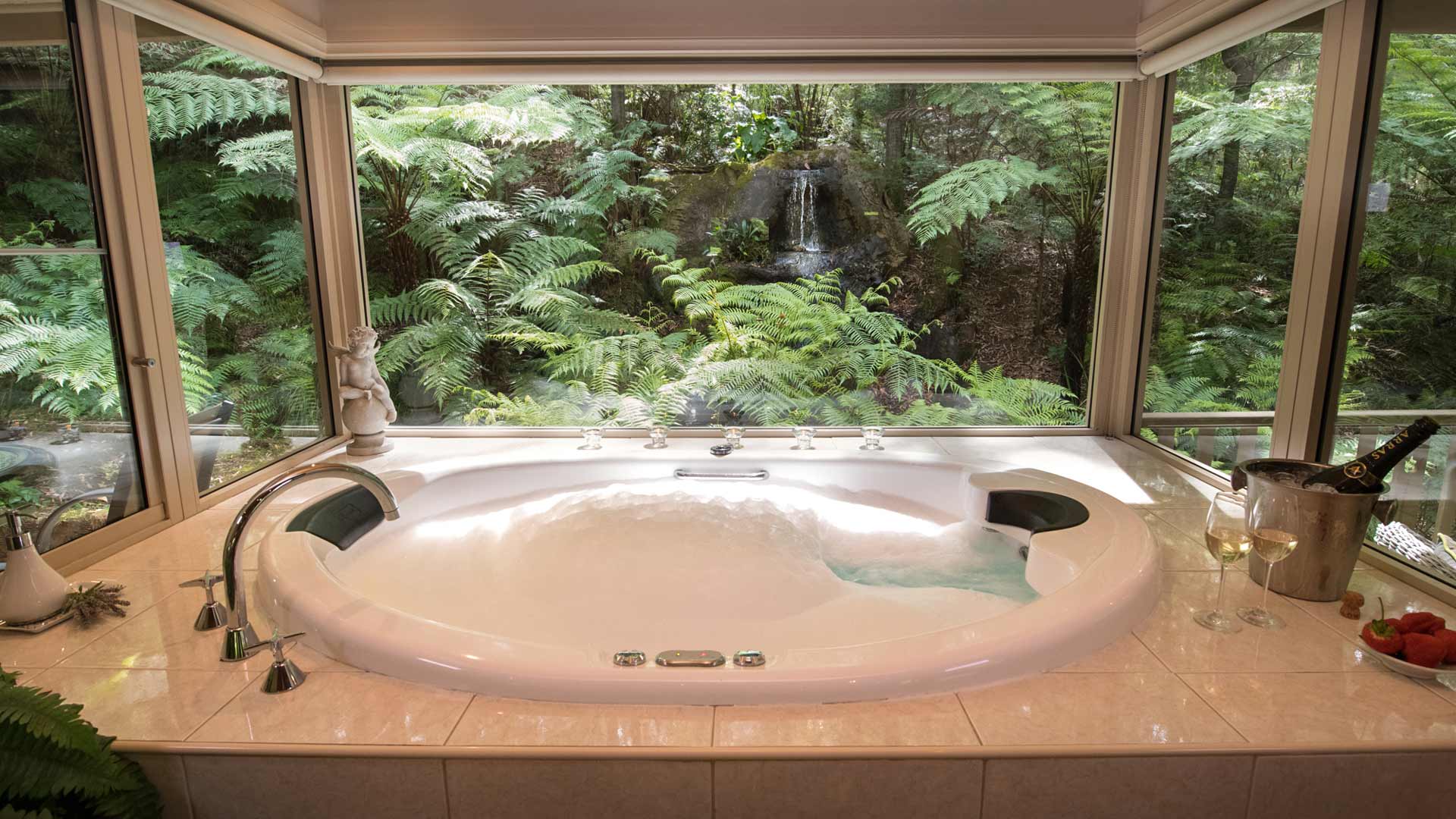 A private cottage surrounded by trees and bushland in the heart of the Yarra Valley. Here, you'll be engulfed by nature and get to enjoy a double spa bath with views of a waterfall.
How much? From $364 a night, sleeps two.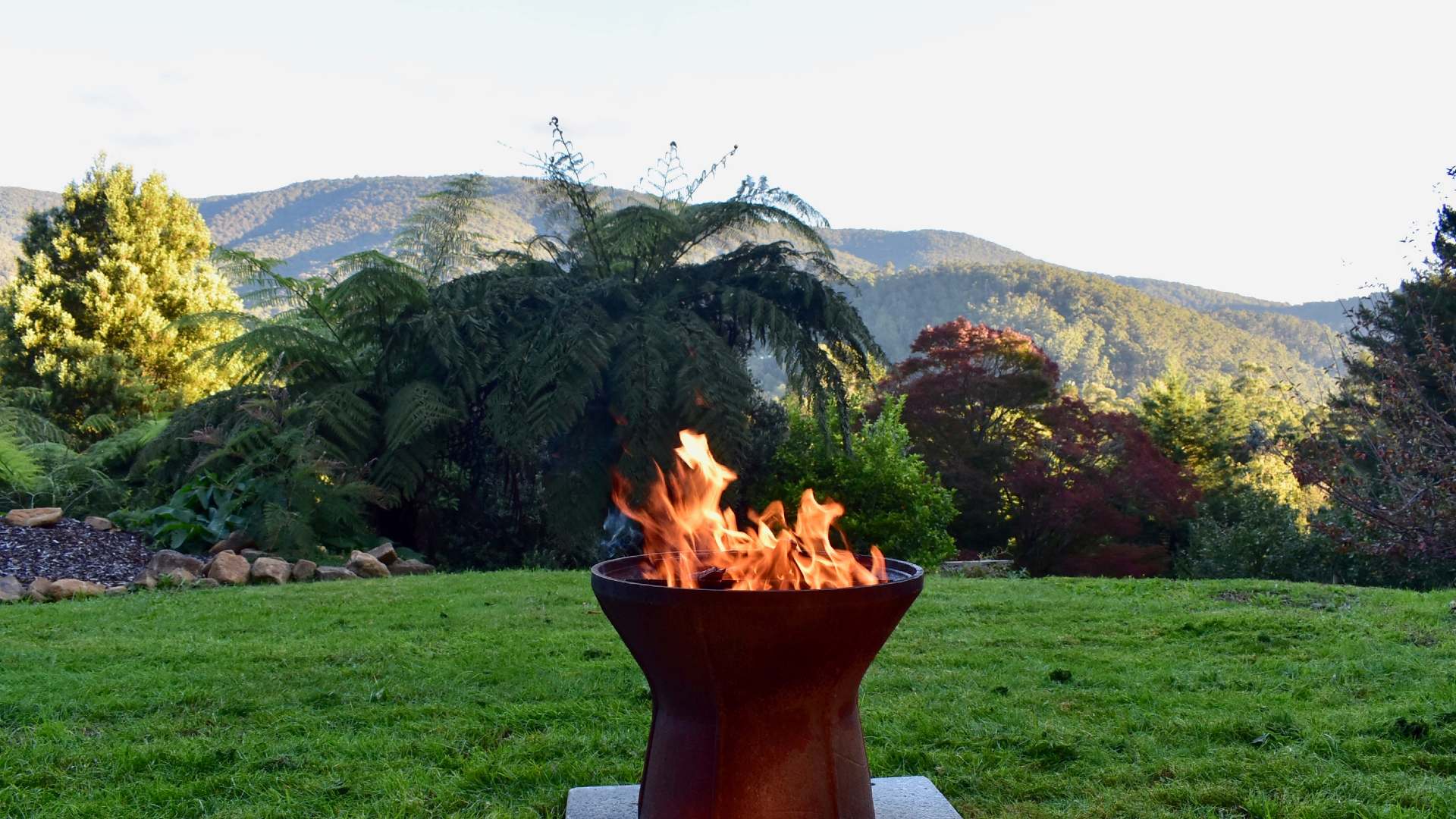 Perched above Warburton, this private studio has wondrous views of the surrounding mountains. The wood-panelled interior and large windows provide a cosy living space complete with stunning views.
How much? From $131 a night, sleeps two.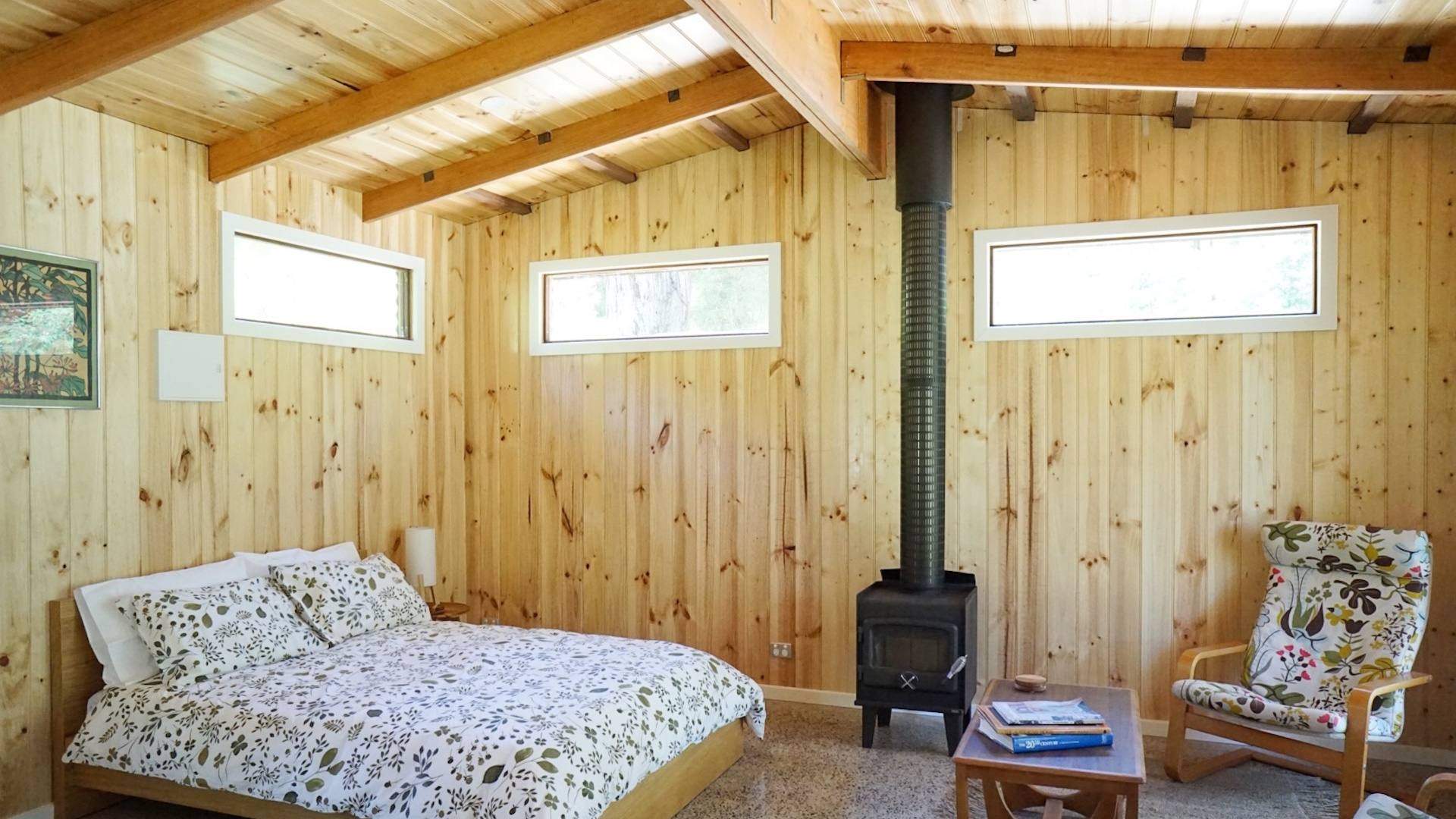 Located a stone's throw from some of the best wineries the region has to offer, this wood-panelled studio is located on a six-acre property filled with native flora and fauna. Expect full seclusion from the outside world — it'll be just you and the animals.
How much? From $150 a night, sleeps two.


The Fig Tree House boasts Hamptons-style living in the heart of the Yarra Valley. Its modern fittings, spacious bathroom and sun-soaked back deck will provide the perfect spot to kick back and relax between your visits to the 40-plus wineries surrounding the property.
How much? From $285 a night. Sleeps four.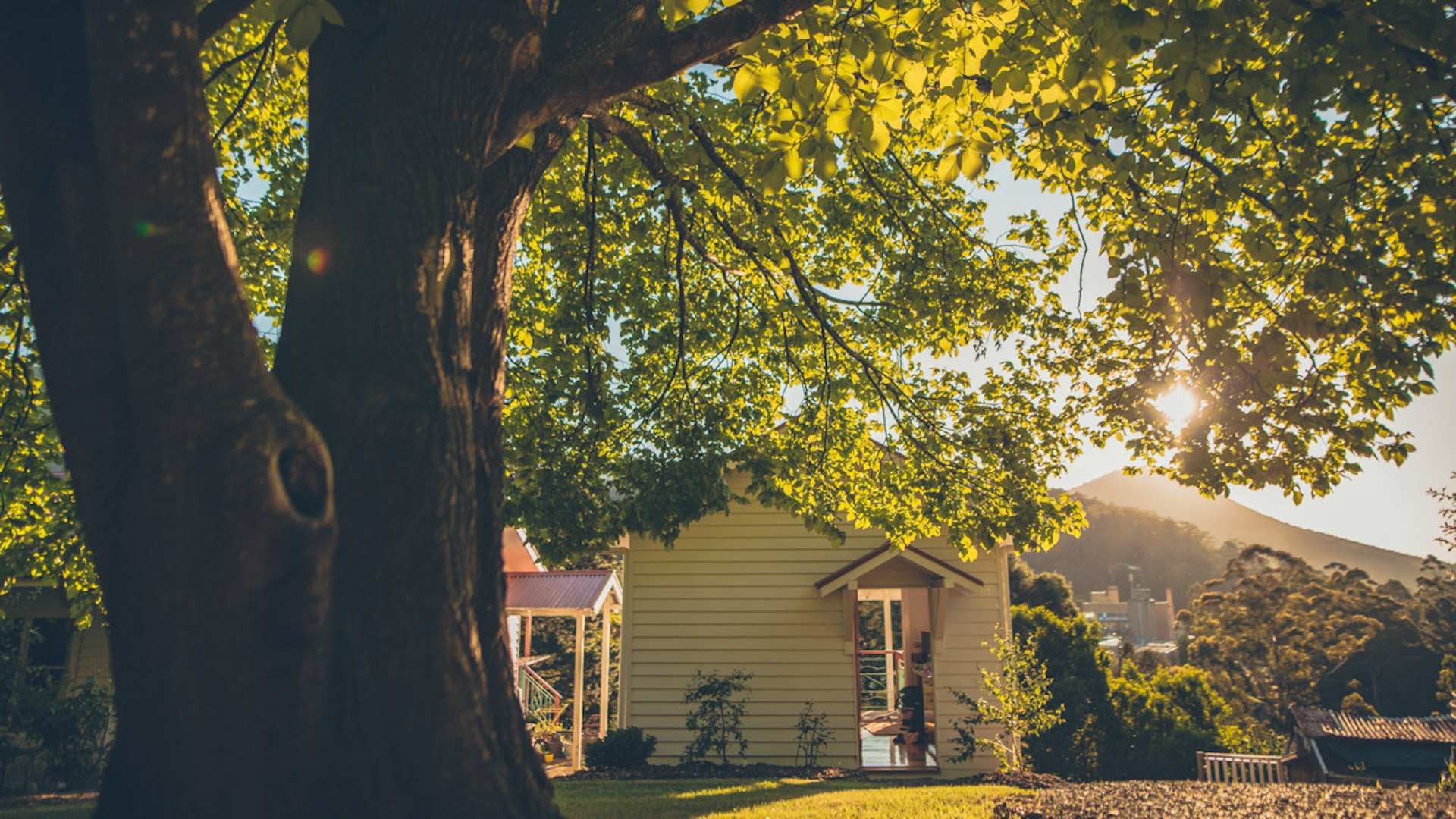 A cute tiny house with 270-degree views of the valley, this affordable cabin sits close to an A-plus swimming spot perfect for summer and in amongst a garden and veggie patch giving the property wholesome farm energy.
How much? From $85 a night. Sleeps two.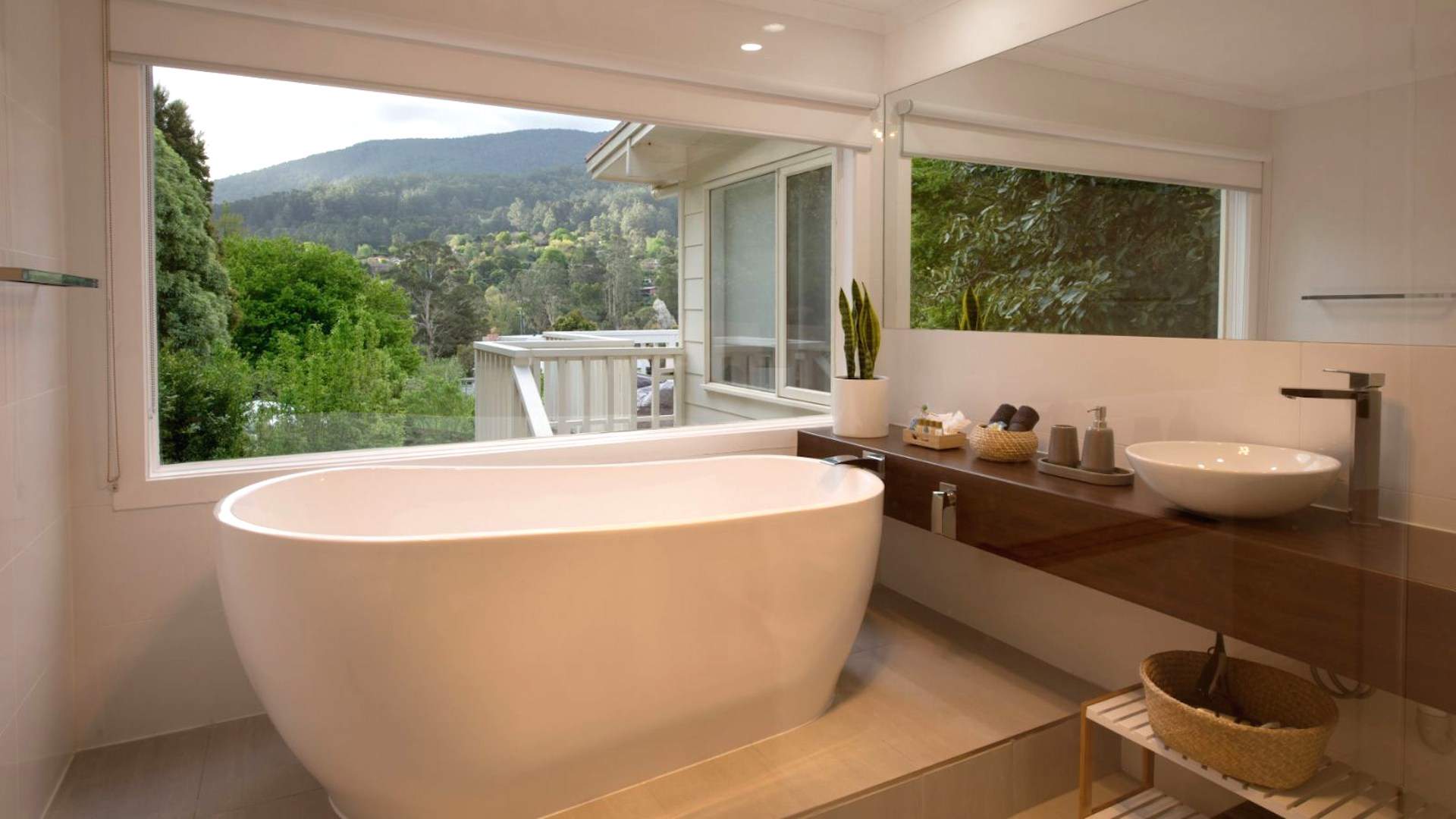 Whether you're looking for a laidback or action-packed getaway, this spacious home has it all. With picturesque views, access to a valley bike trail, and blossoming orange and nectarine trees free for picking in the backyard, Lady Protea is an ideal stay for any holiday.
How much? From $266 a night, sleeps five.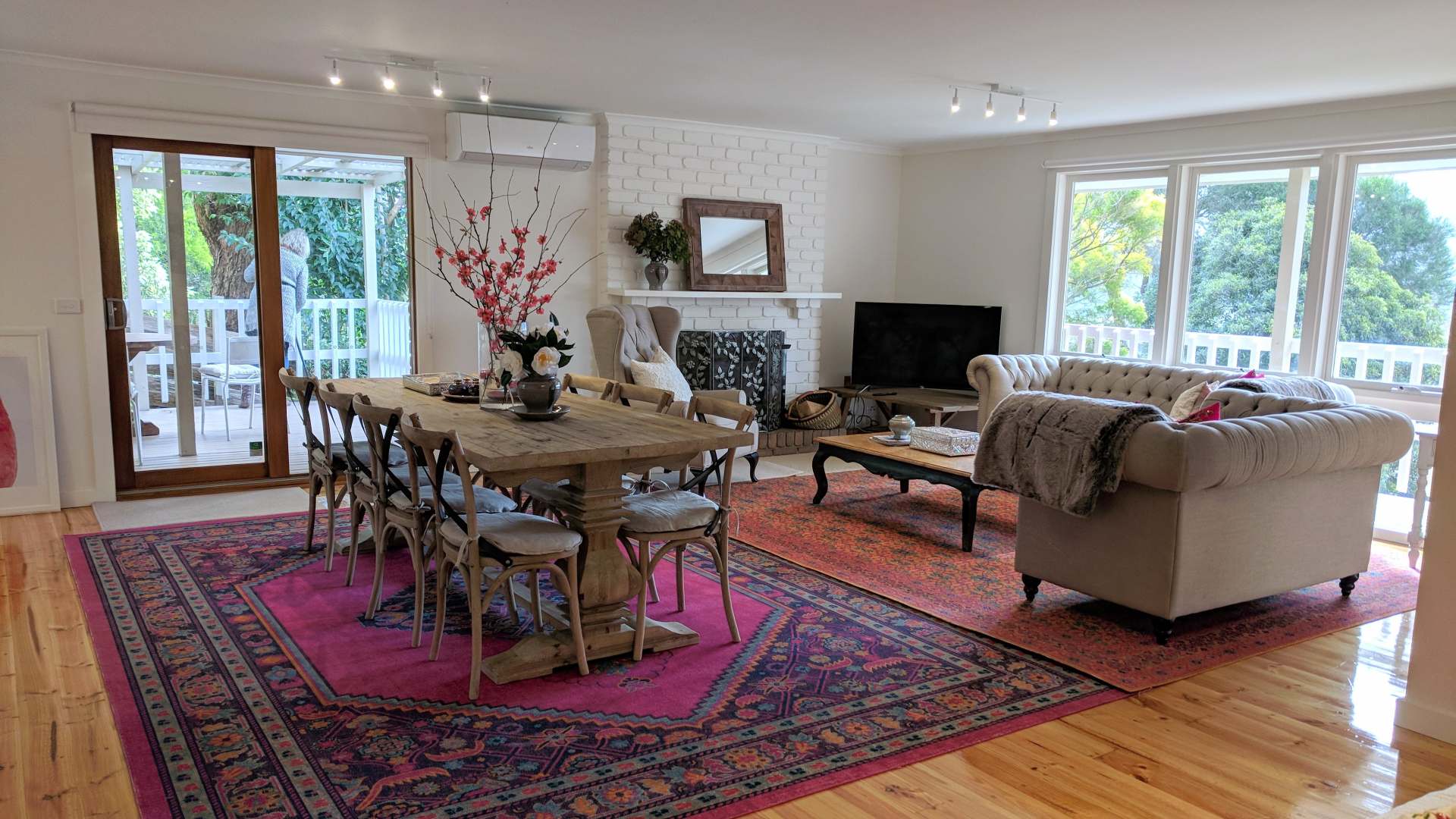 Perched upon the hill, this homely cottage looks out onto the valley. Enjoy space, comfort and breathtaking views for an affordable price. Perfect for a group getaway to the Yarra Valley.
How much? From $102 a night, sleeps nine.


A stunningly restored 110-year-old luxury house located among the valleys and wineries of the Yarra. The large windows light the house up on sunny days, while the gas log fire and electric blankets will keep you cosy in winter.
How much? From $277 per night, sleeps four.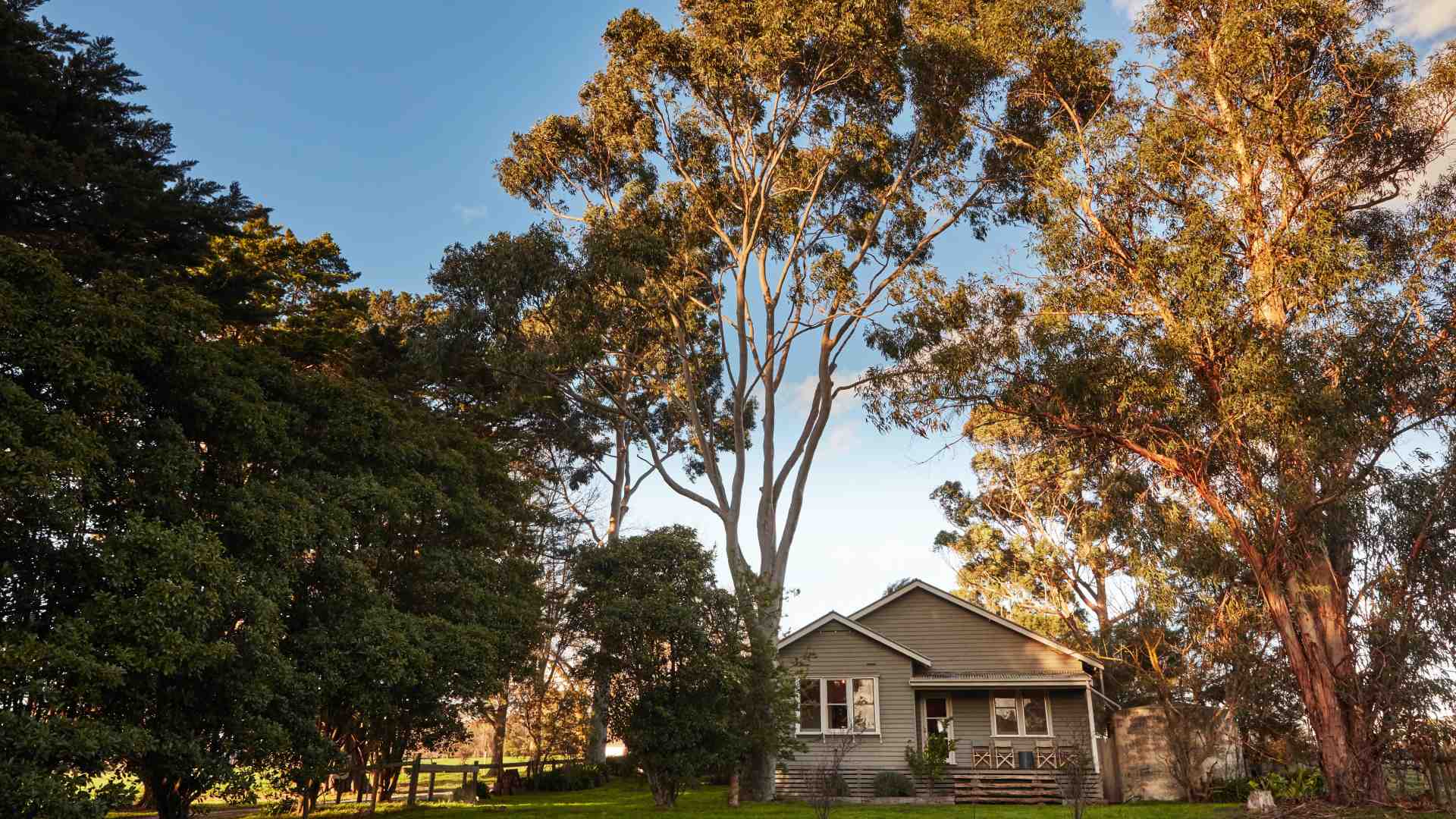 This home among the gum trees overlooks a stunning vineyard and an Angus cattle farm. You'll find yourself soaking up the world of the Yarra Valley as you sit on the back deck watching the sun set over the hills.
How much? From $350 a night, sleeps four.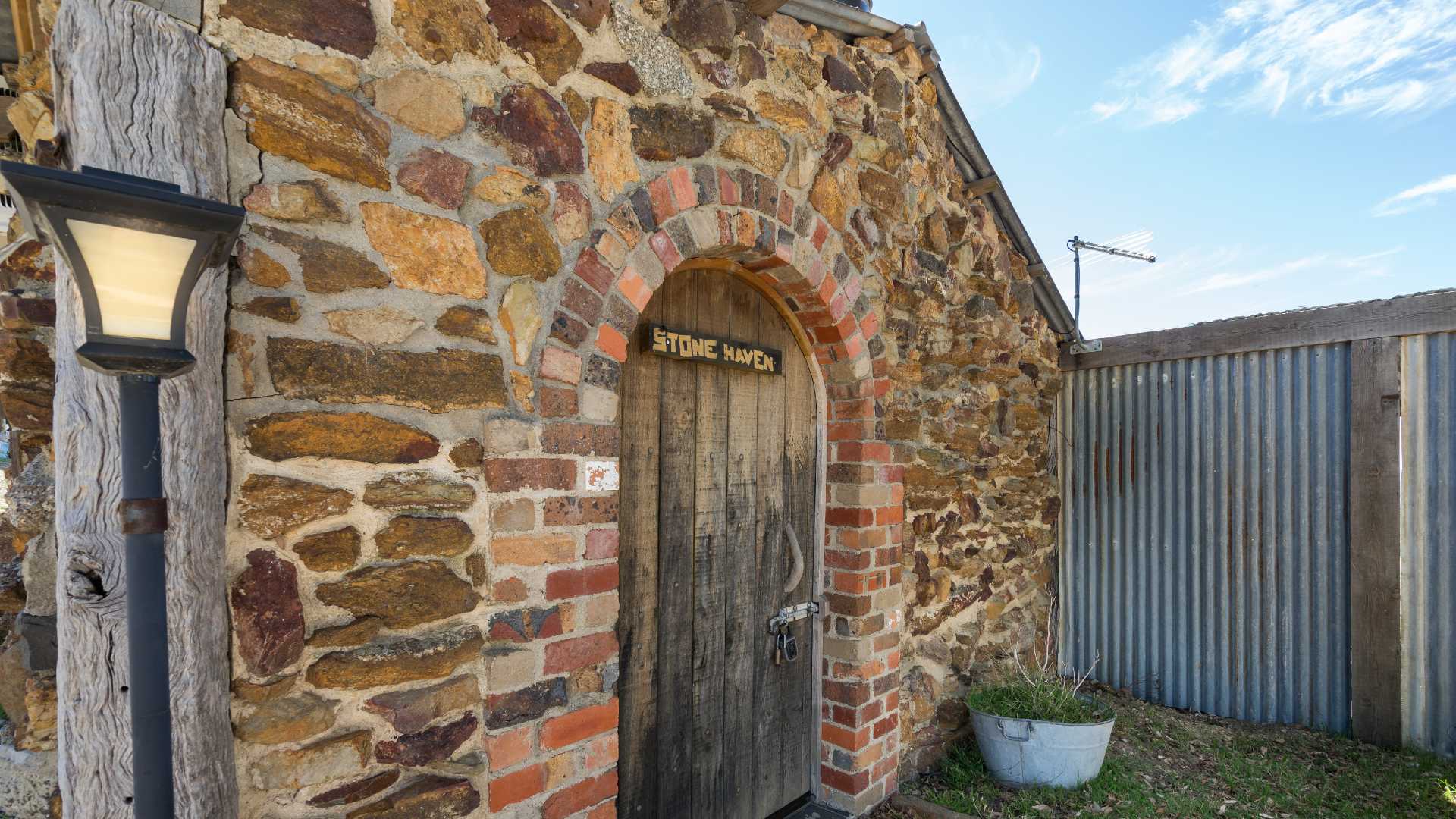 This stone cottage offers convenience and seclusion ideal for couples, and has a hillside hot tub that looks overlooks the Valley. You'll have to be prepared to share the property though, as Zeus the horse roams free around the property and loves to visit the guests.
How much? From $152 a night, sleeps three.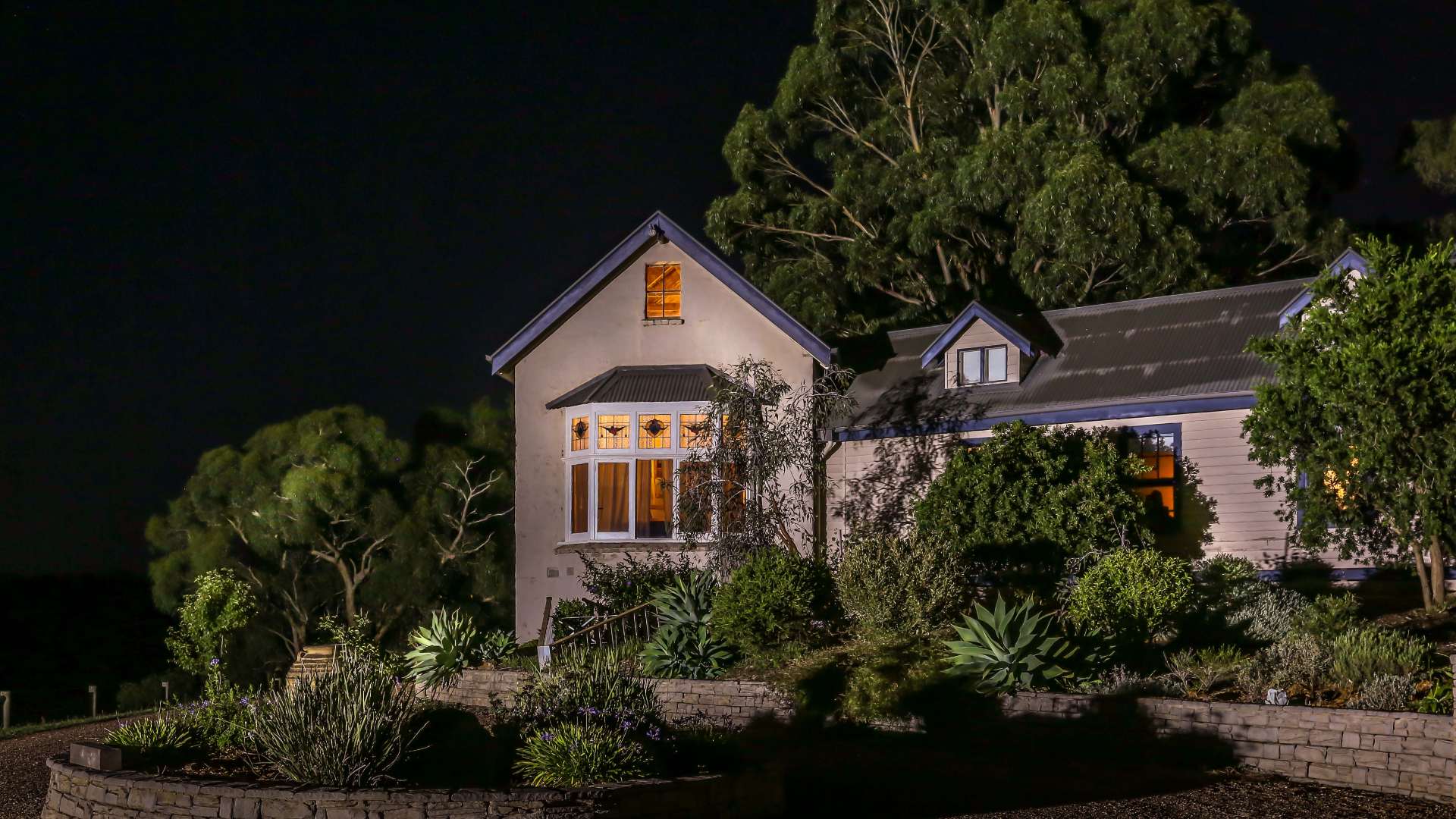 Walking distance from a winery and pizzeria, this rustic family home sits on 23 acres of land. Enjoy the crisp air as you're surrounded by kangaroos, echidnas, horses and native birds.
How much? From $144 a night, sleeps four.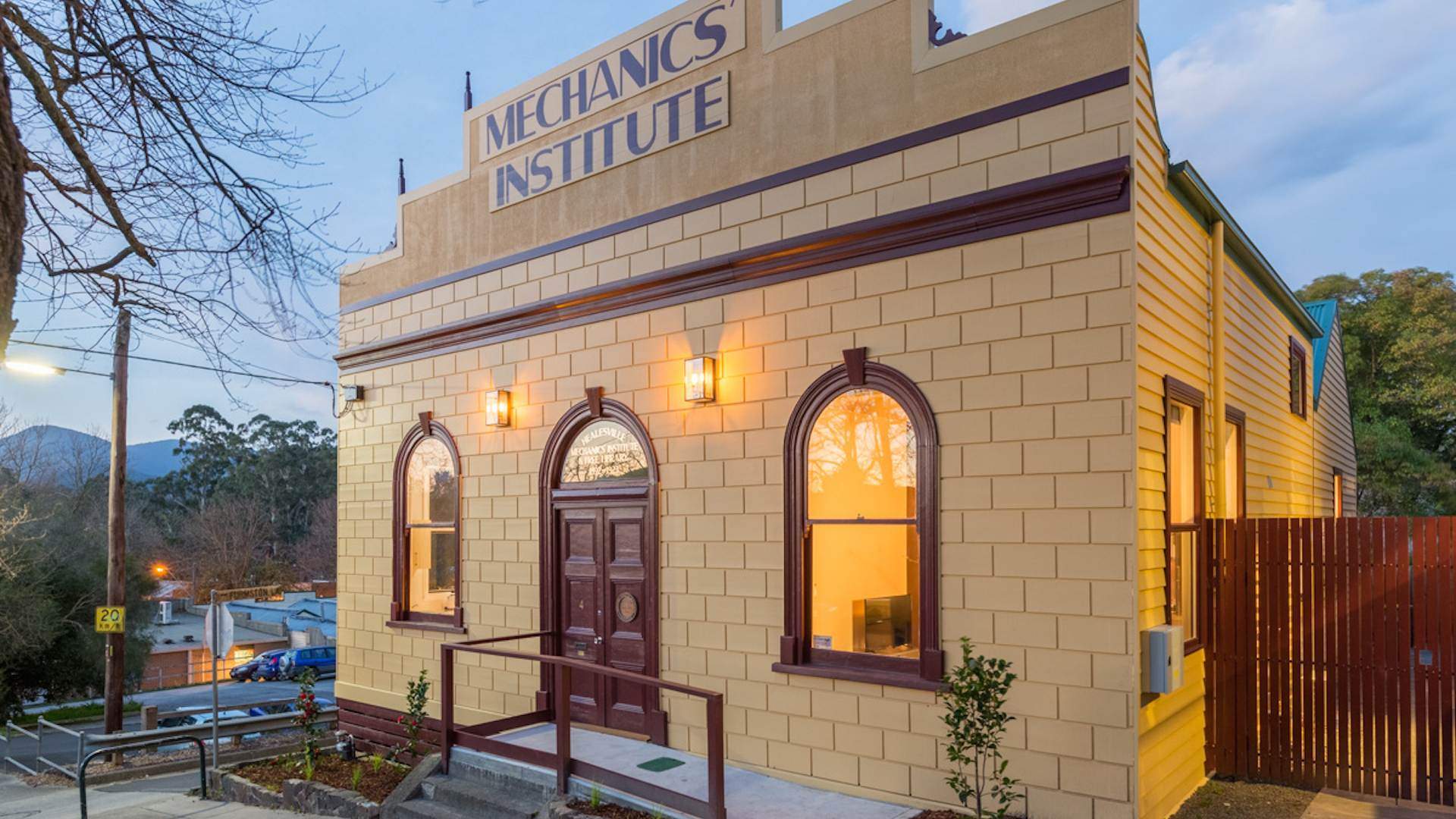 Located in downtown Healesville, this newly renovated set of apartments combine modern design and history. Plus, you'll get to enjoy the convenience of staying a minute's walk from the town centre.
How much? From $210 a night, sleeps two.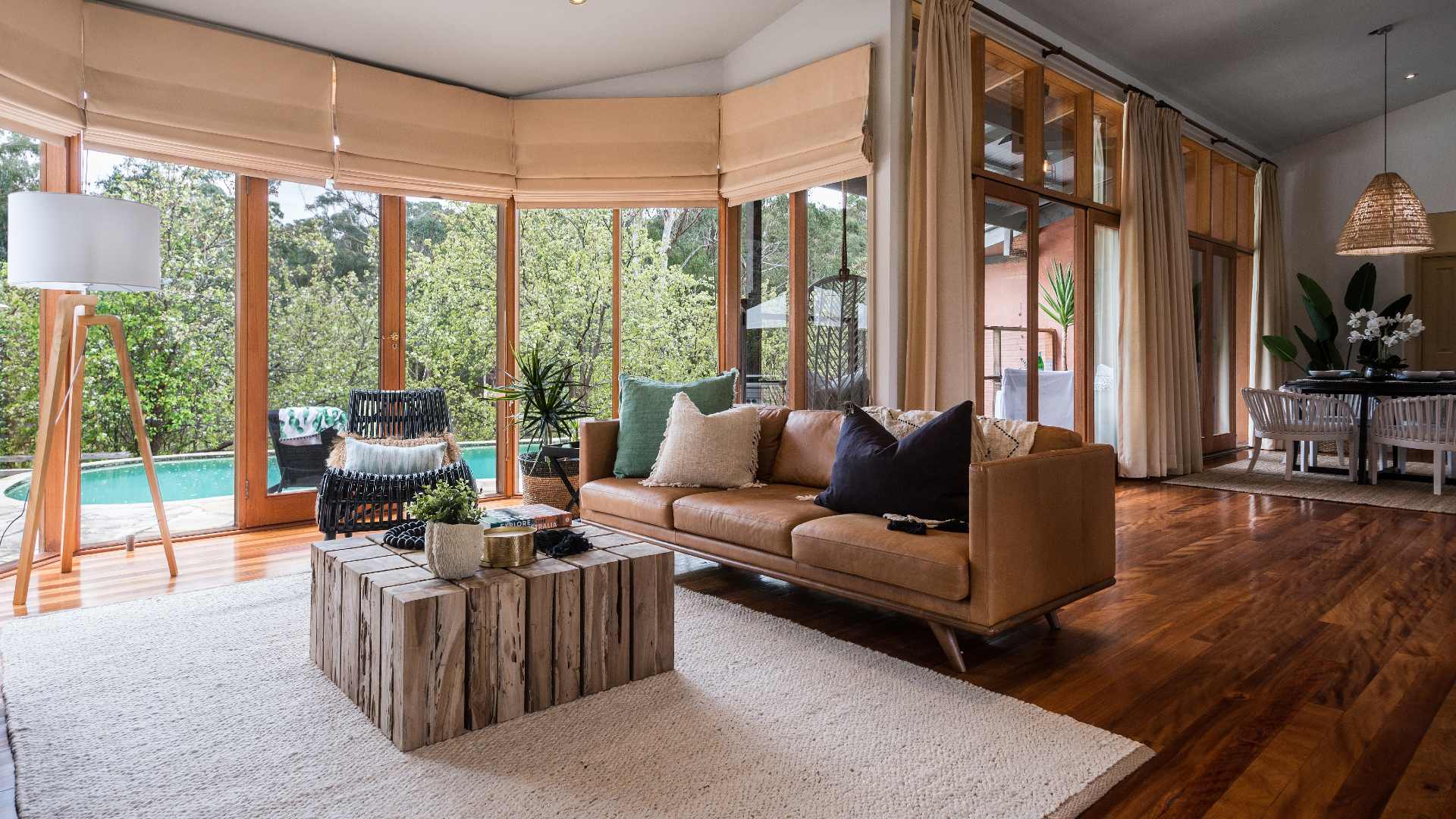 Wake up to the views of the Yarra Valley, enjoy breakfast in bed and then jump in the pool for a summer swim. All of this is on offer at this modern stunner.
How much? From $293 a night, sleeps six.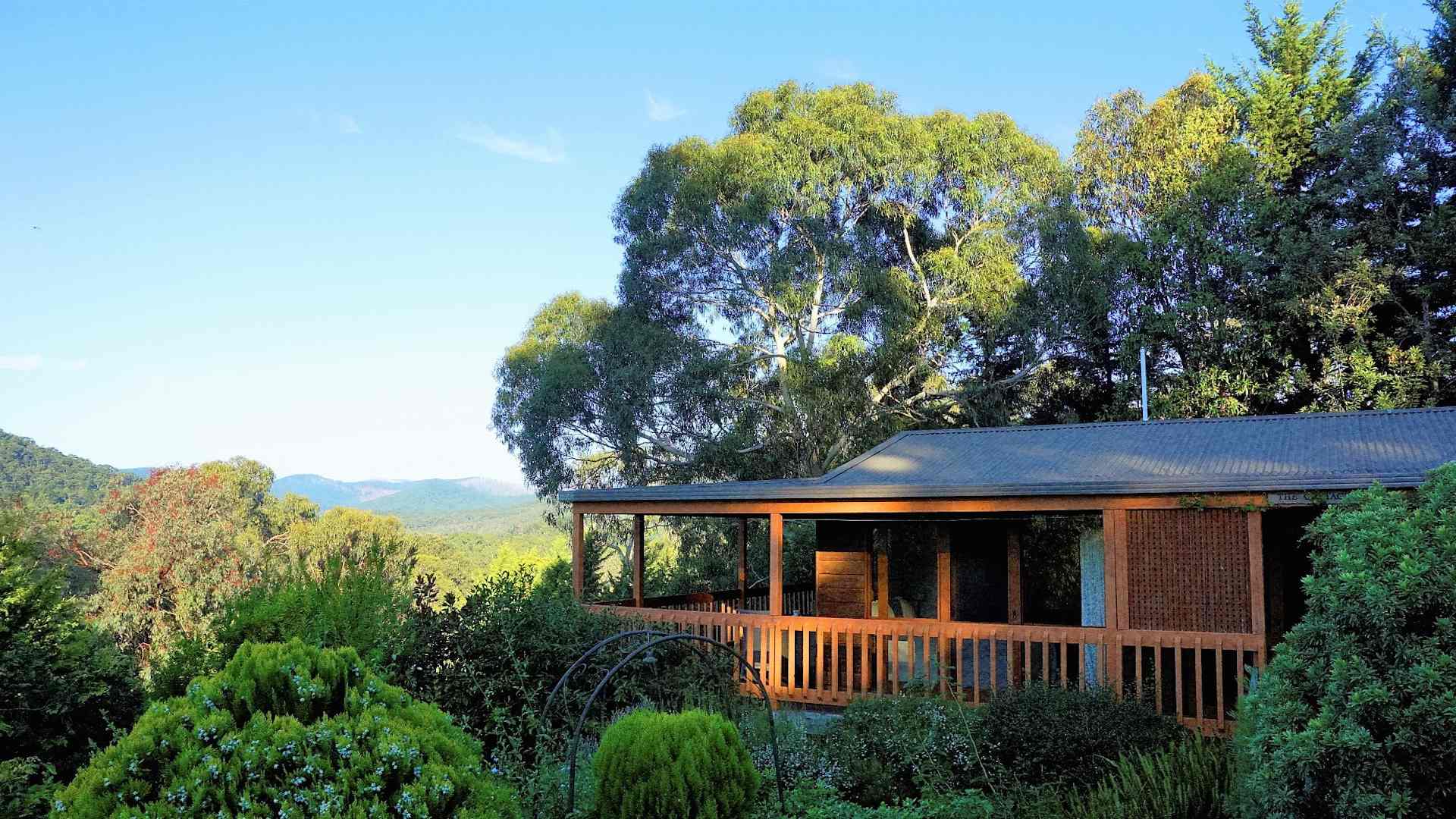 Escape to this rustic cottage tucked into the mountains. Located 1.5 kilometres outside of town, this getaway lets you relish the quiet and serenity of the bush without being too far from the action.
How much? From $143 a night, sleeps two.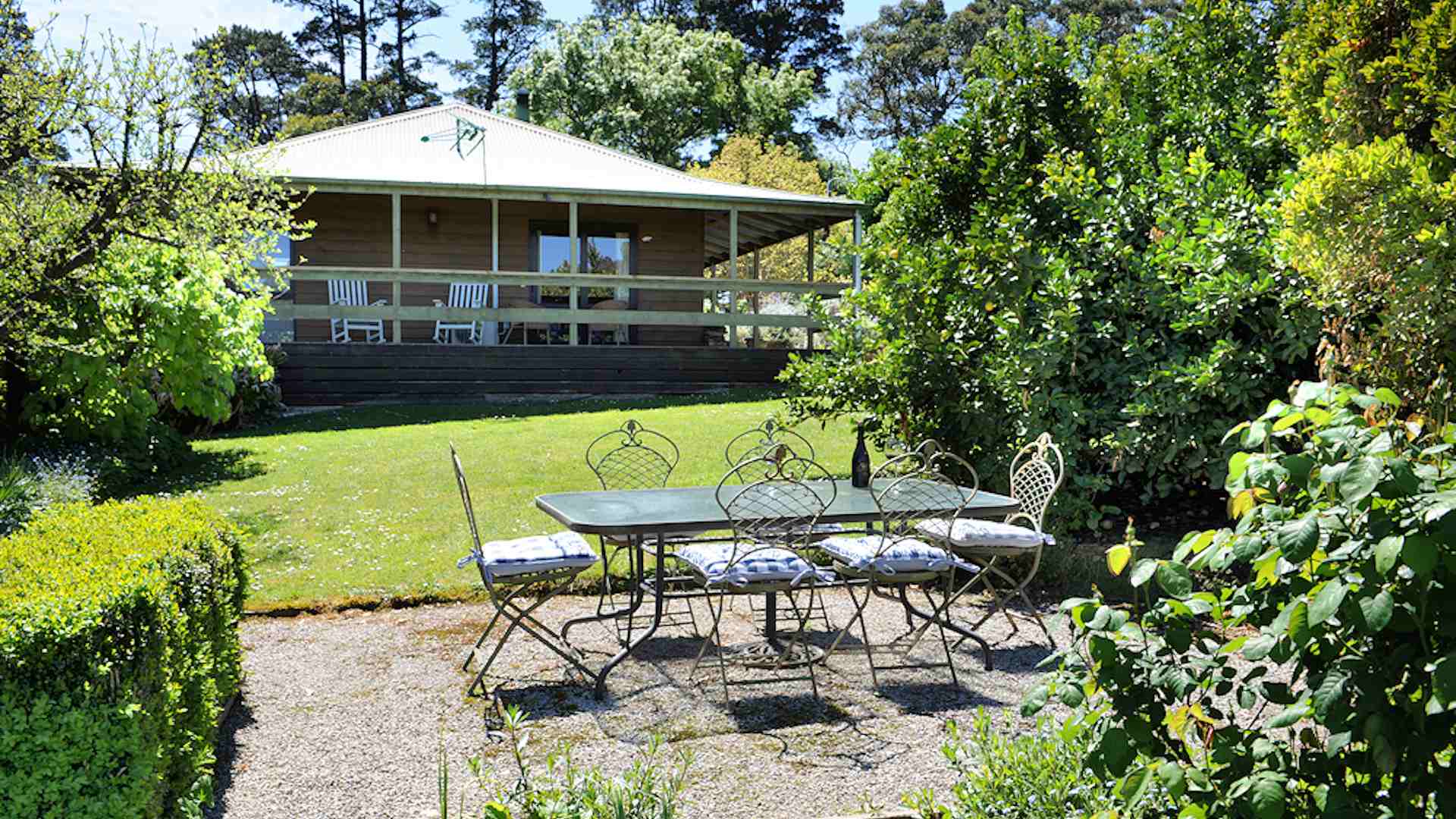 Sleep among the many species of lavender that grow on this lush pet-friendly farmhouse property. Enjoy farm cooking between winery visits by picking fresh herbs, fruit and vegetables from the garden.
How much? From $195 a night, sleeps six.

A quaint cottage just outside Healesville. Enjoy the local wineries and bakery just around the corner, or relax in the private garden.
How much? From $130 a night, sleeps four.

FYI, this story includes some affiliate links. These don't influence any of our recommendations or content, but they may make us a small commission. For more info, see Concrete Playground's editorial policy.
Images: Airbnb
Published on November 10, 2020 by Ben Hansen