ARTS & ENTERTAINMENT
Five Sydney Date Ideas for This Week That Aren't Dinner and a Movie
Just think of us as your cultural wingman.
Five Sydney Date Ideas for This Week That Aren't Dinner and a Movie
Just think of us as your cultural wingman.
---
Tired of the classic movie and dinner date night combo? Us too. That's why we're always on the hunt for new things to do, scouring the city for not-boring Sydney activities — ones that are guaranteed to take your next date way beyond done-before beers at the pub. Whether you're taking someone on a second date or doing your 100th with your significant other, we've got some killer (and, yes, cute) Sydney date ideas for this week, no matter how much money you've got to spend. Just think of us as your cultural wingman. You're welcome.


FREE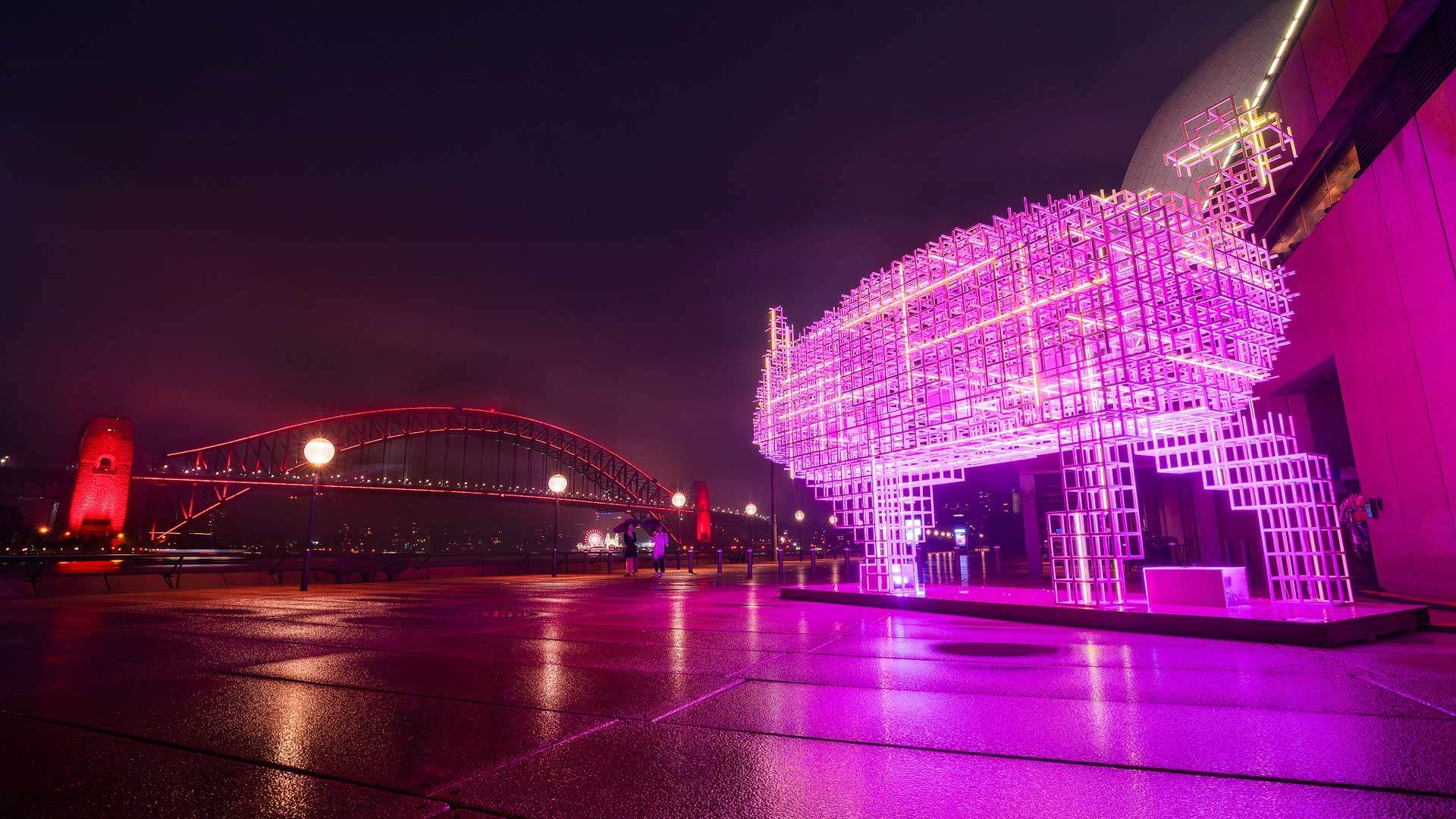 TAKE A TOUR OF SYDNEY'S GIANT LANTERNS
Circular Quay is ushering in the Year of the Pig with the unveiling of three new lanterns in its Lunar Lanterns exhibition, which will run until Sunday The complete artwork includes all 12 signs of the Chinese zodiac (and one extra pig) with the free exhibition spreading out around Circular Quay. The three larger-than-life new lanterns include an abstract pig made from a lattice of pink lights, designed by Chinese sculptor Qian Jian (Justin) Hua and situated on the Sydney Opera House's western boardwalk; a striped ox atop a gongshi (shaped rocks that have long been collected by Chinese scholars) at Cadman's Cottage in the Rocks; and a tower of juggling monkeys at East Circular Quay. Last year's flying pigs are also returning, with the spiral of 1000 individual pigs located at the Overseas Passage Terminal in the Rocks. The full list of lanterns are here so you can plan a cute walking tour.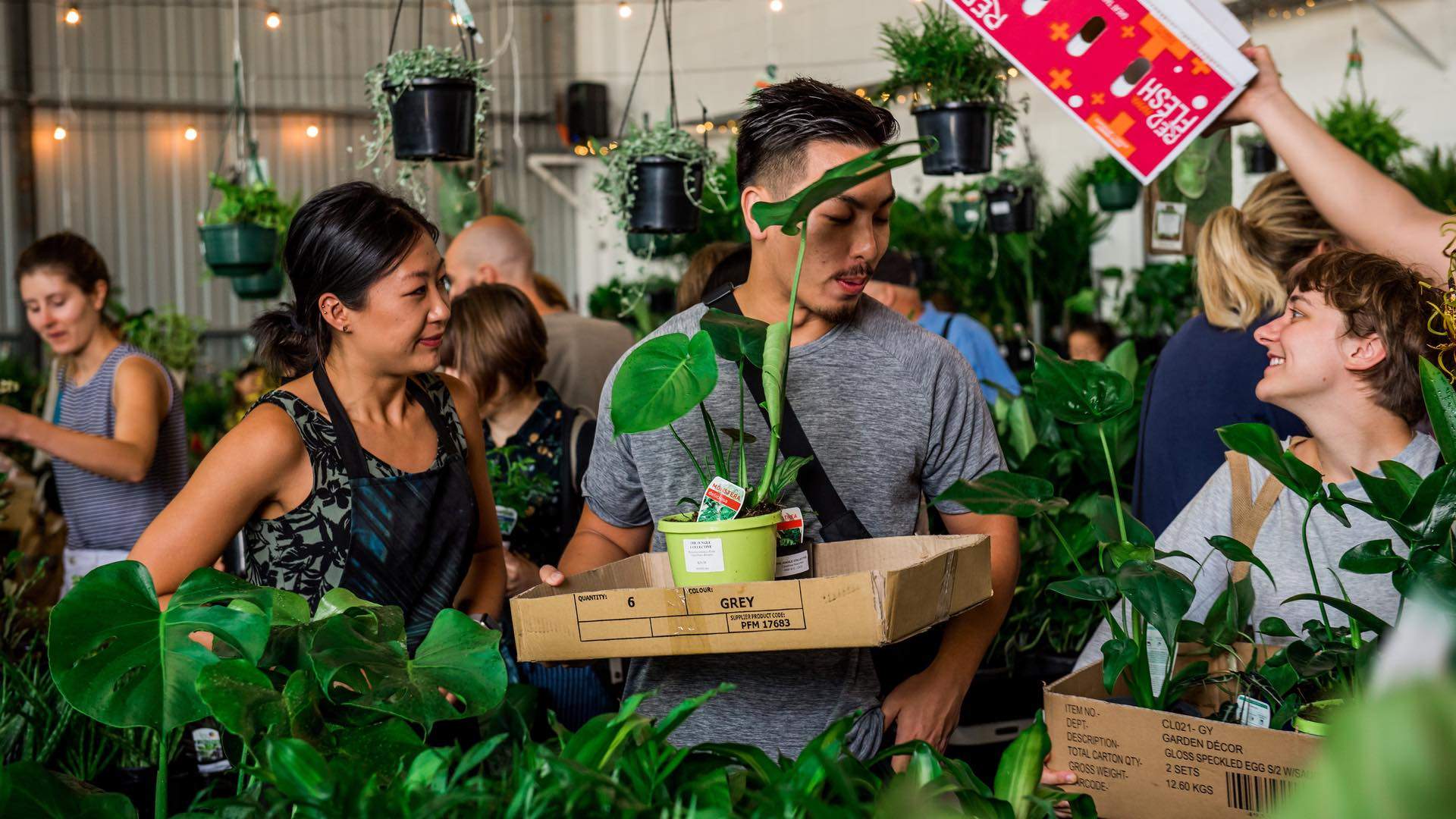 ADOPT SOME NEW PLANTS TOGETHER
The Jungle Collective has been taking over Australian warehouses and slinging plenty of plants for a while now, and this weekend it will do so in a heritage building in North Sydney. If you're ready to adopt a plant together, you'll be able to pick up everything from fiddle leafs and monsteras to giant birds of paradise and rubber trees, as well as oh-so-many ferns and hanging plants. You'll also be able to shop for designer pots, get expert advice from the horticulturalists onsite, listen to jungle tunes and even nab a $5 discount if you show up in jungle-themed attire.
While entry is free, you'll need to secure a ticket to head along. Even if you don't want to buy anything, looking at plants is still a nice way to spend a Saturday arvo.

UNDER $20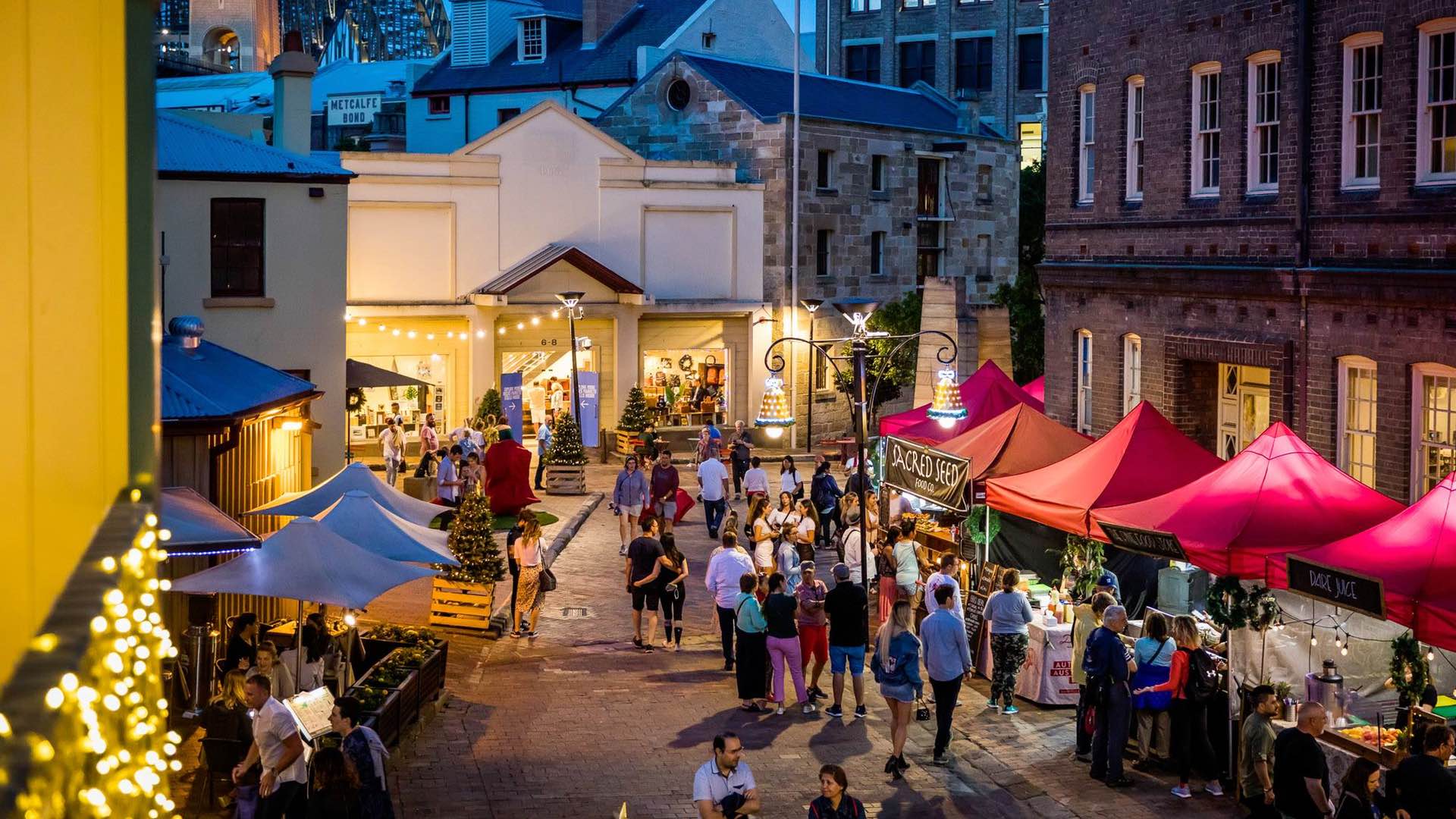 SPEND A NIGHT EATING BAO IN THE ROCKS
With the Year of the Pig almost upon us, The Rocks is turning its regular weekend markets into a Lunar New Year celebration. From 10am on Friday, Saturday and Sunday, lanterns and themed stalls will be lining the cobblestones of Playfair Street, George Street and Jack Mundey Place. As is usually the case at The Rocks' regular Friday Foodie Market, there will be plenty of tasty treats to choose from, with Mr Bao and Let's Do Yum Cha slinging steamed buns and dumplings, a special Banh Mi snag at Jarrod's Shakes and Snags, and Agape Organic Food Truck's menu of duck fries and san choy bao. On the sweeter side, Merry Pops, Yum Thai Juice Bar and Som Som Candy are providing everything from smoothies to pig-shaped fairy floss for the New Year.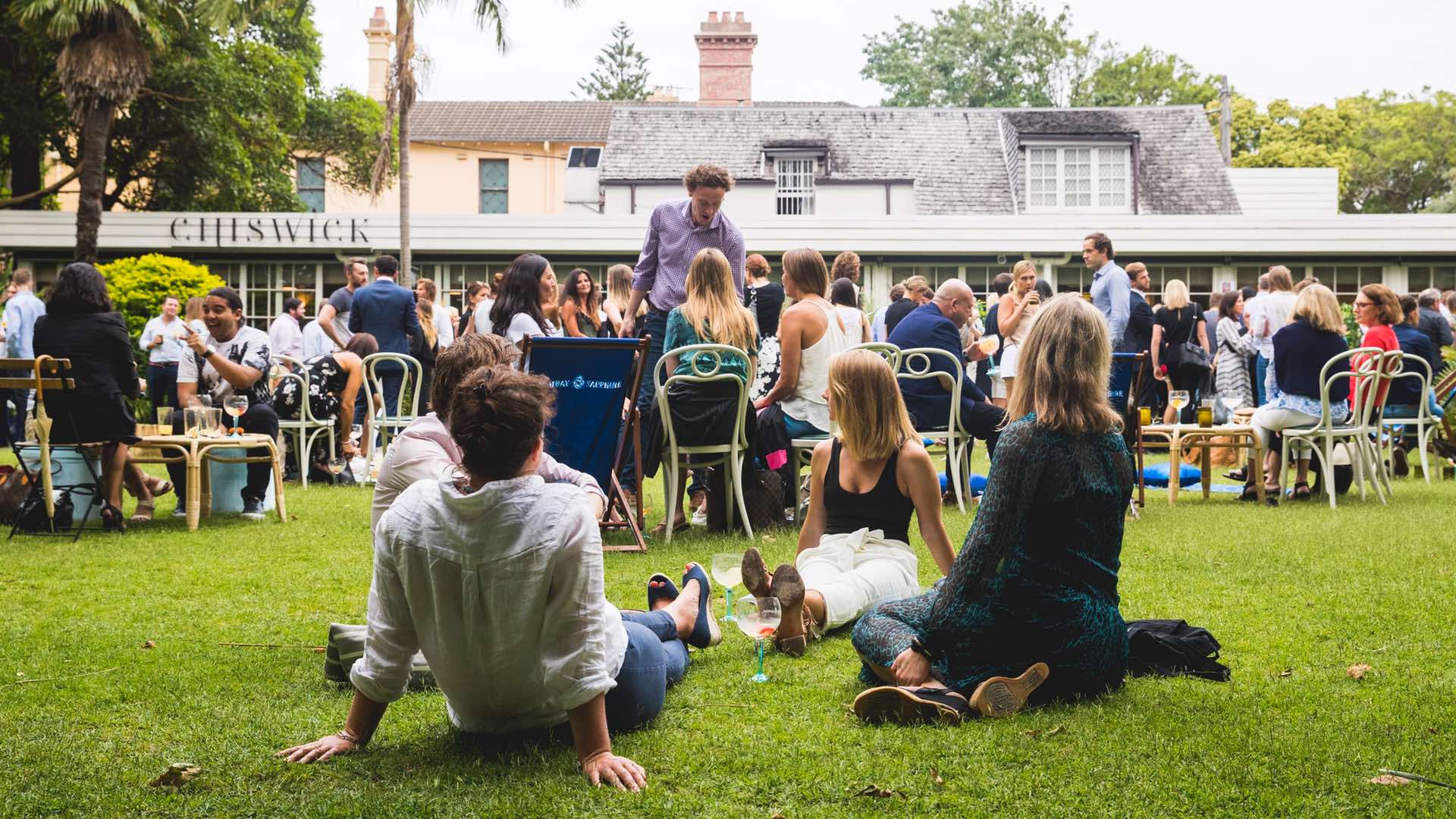 SINK GINS WITH FREE SNACKS
When it comes to prime spring drinking turf, Chiswick's sprawling green lawn is up there with the best. Turns out it's also perfect date material, as the Woollahra restaurant sets up a pop-up bar for outdoor drinks throughout February.
Join in the al fresco fun from 5.30–7.30pm on Wednesday and make the most of those balmy pre-sunset temperatures with some hard-earned hump day knock-offs. The pop-up Bombay Sapphire bar will be slinging a selection of ice-cold gin cocktails, including G&Ts for a ripe $10 each. To cap it off, there'll be live acoustic tunes setting the mood, games of bocce, plus some free canapés making the rounds.

UNDER $50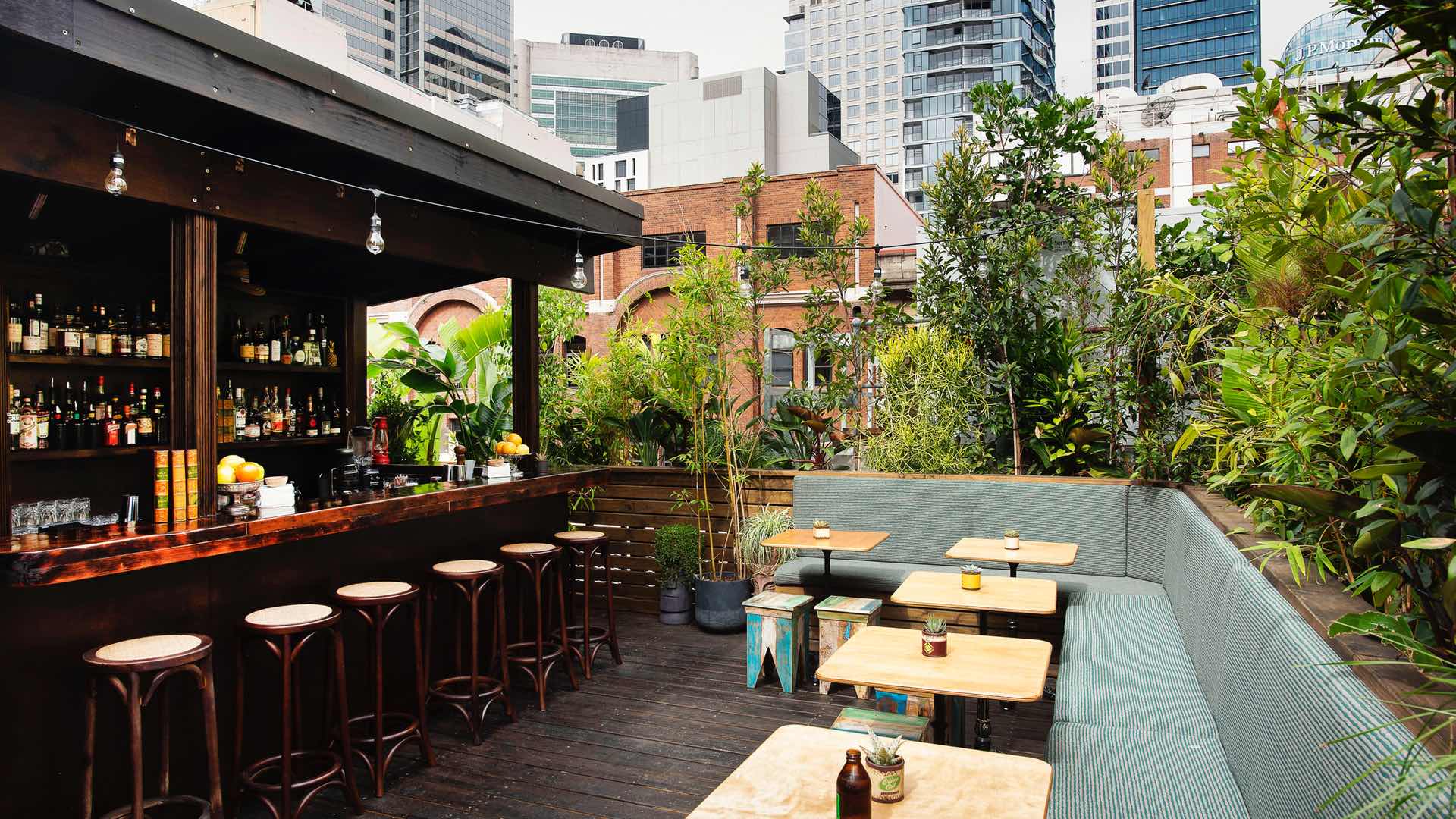 CHECK OUT THIS NEW ROOFTOP BAR AFTER WORK
You may have already checked out Old Mate's Place — it was one of our best new bars of 2018. The hidden two-level CBD bar makes for a charming hideaway — one that's perfect for a date. Even more reason to take your special person there is the fact that the bar's just fully opened its secluded rooftop space. If you can get there early, nab a spot at the bar or one of the few low tables and two Melody cocktails, a watermelon, sake, sherry, gin and citrus concoction that comes topped with a palm tree made with the skin of the melon.
Published on February 05, 2019 by Concrete Playground