ARTS & ENTERTAINMENT
Five Top Notch (and Not Boring) Sydney Date Ideas for This Week
Just think of us as your cultural wingman.
Tired of the classic movie and dinner date night combo? Us too. That's why we're always on the hunt for new things to do, scouring the city for more inventive Sydney activities — ones that are guaranteed to extend your dating repertoire beyond beers at the pub.
Whether you're taking someone on a second date or doing the 100th with your significant other, we've got some stellar Sydney date ideas for this week, no matter how much money you've got to spend. Just think of us as your cultural wingman. You're welcome.

FREE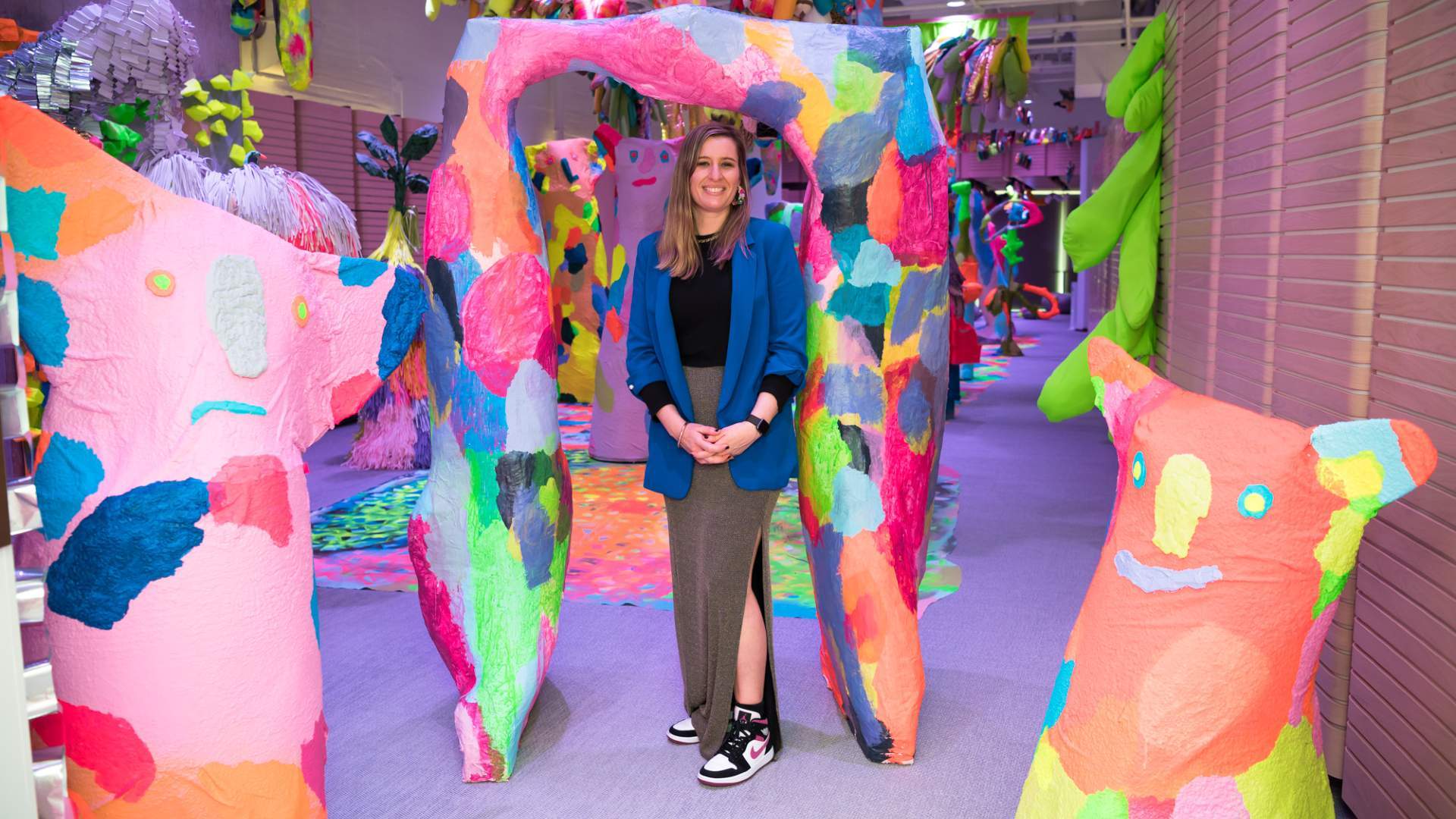 WANDER THROUGH A FOREST OF COLOURFUL CHARACTERS
One of the highlights of the launch program of the Sydney Opera House's new Centre for Creativity is multi-disciplinary artist Rosie Deacon's interactive exhibition House Warming. The activation features a forest of her joyous and colourful recycled sculptures and artworks. Attendees are also encouraged to contribute to the forest as part of its two-week run. The free exhibition is running until Sunday, January 16 with 10am–3pm daytime hours, plus some after-dark sessions running on on Friday, January 14 and Saturday, January 15 that are perfect for a date night.
While you're at the centre, other exhibitions and workshops on offer during the opening program include a workshop from western Sydney hip-hop crew CanYouAfro?; a workshop lead by Barkindtji, Yorta Yorta and Dhudaroah artist Tegan Mursock that teaches participants the fundamentals of Aboriginal weaving and making wall hangings; and a vogueing class lead by Sydney's Street University.

SEE A THRILLING PERFORMANCE ON A MELTING BLOCK OF ICE ABOVE THE HARBOUR
A nearly three-tonne block of ice will be suspended above Sydney Harbour, slowly melting over the course of the day, as part of Sydney Festival's free arts program. On this huge block of water? A series of performance artists utilising it as a temporary stage before it disappears. Thaw will take place above the harbour over three days between Friday, January 14–Sunday, January 16.
Each day at 10am, a new block of ice will be suspended and the performers will ascend into the sky accompanied by a score from Alaskan composer Matthew Burtner. Come 8.30pm each night, the performance comes to an end when the last piece of ice returns to water. Whether you drop in at the end to watch the conclusion or rock up early to watch a solid chuck of that day's performance, you can find a bunch of other free and affordable activities located around Circular Quay and its surrounds to add to your date night — including a pop-up seltzer bar, a huge plant exhibition, an outdoor art walk and the aforementioned forest of colourful characters.

UNDER $20

CATCH A BLOCKBUSTER OR CLASSIC MUSICAL AT HUNTERS HILL'S OPENAIR CINEMA
Add this to the list of top-notch summer traditions: watching movies under the stars, and being spoiled for choice when it comes to picking a viewing spot. When the weather is warm, Sydney definitely isn't short on openair cinemas — but a trip to Hunters Hill Open Air Cinema includes checking out new releases and classic flicks with water views as a backdrop. Running every night throughout January at Bedlam Bay, Hunters Hill's setup also includes wine, beer, tapped cocktails and food truck eats — so you can say cheers to your movie of choice, and also add pizza, hot dogs and waffles to your film-viewing snacks.
Tickets will only set you back $9 per person and as for what you'll be seeing, this week's lineup spans the Timothée Chalamet-starring Dune and The French Dispatch, horror flick Last Night in Soho, and animated delight Encanto.

UNDER $100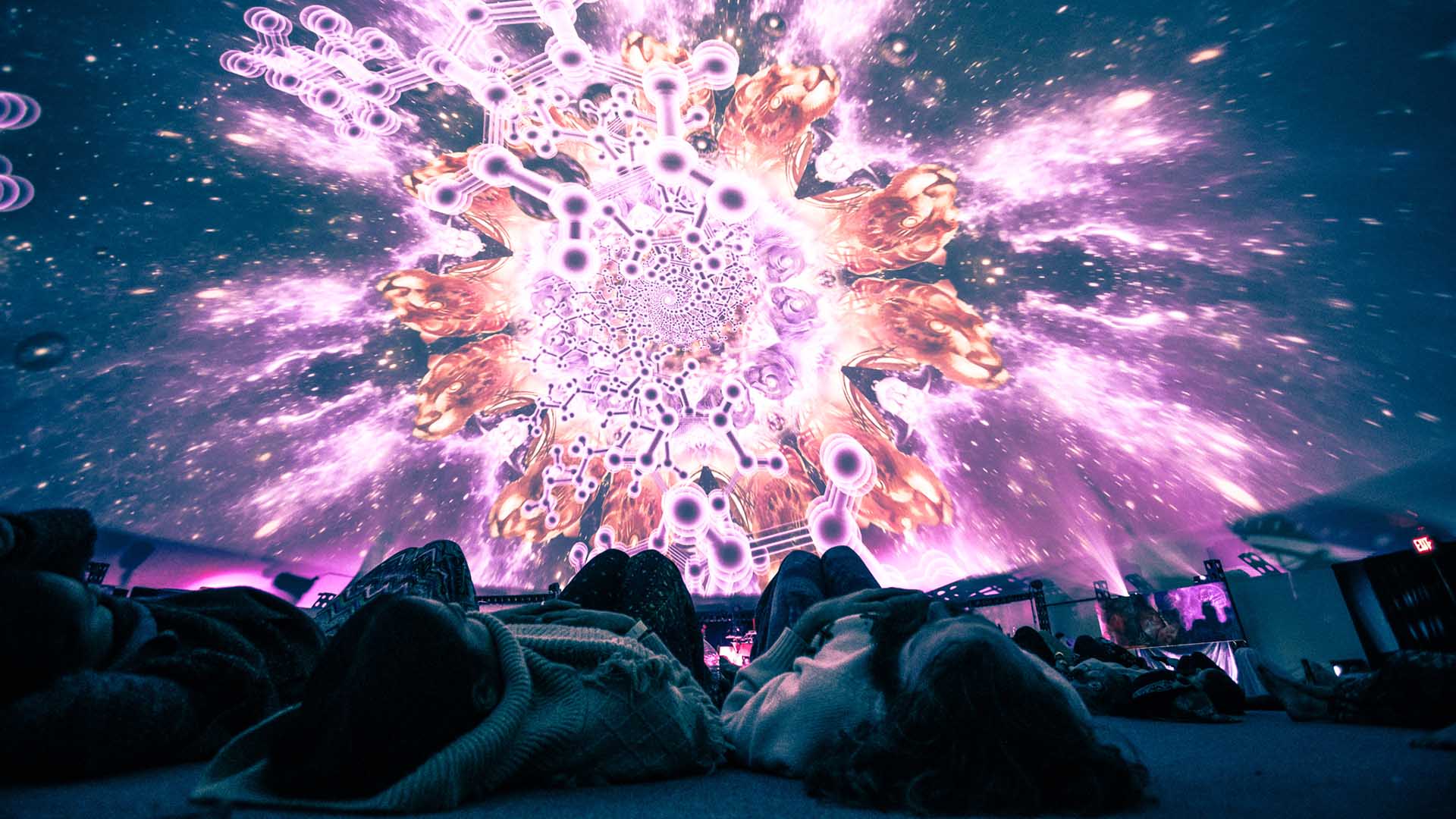 TAKE IN THIS IMMERSIVE 360-DEGREE CINEMA EXPERIENCE
It isn't called the big screen for nothing — and, when you head to the pictures, that's typically what you spend a couple of hours peering at. But you won't just be staring at a giant rectangle at Wonderdome, Sydney's new pop-up cinema experience. In a blend of film, music and art that takes its cues from planetariums, you'll be sat in a dome watching movies that've been specifically designed to take up the whole 360-degree space that's towering above you. Wonderdome is on at the Entertainment Quarter for the rest of January, offering up Australia's largest-ever 360-degree projection cinema.
To watch, you'll recline on throne-style beanbags and stare up at the movie. Given that the projection sprawls all around you, it's been likened to virtual reality — but without the goggles. The 22-film lineup includes the dazzling Coral Rekindling Venus, which sees Emmy Award-wining Australian filmmaker Lynette Wallworth focus on fluorescent coral reefs, bioluminescent sea creatures and rare marine life; National Geographic's David Attenborough-narrated Flying Monsters, about flying dinosaurs; the climate-focused Dynamic Earth, which benefits from Liam Neeson's vocal work; and Carriberrie, which focuses on Indigenous Australian dance and song.

GO ALL OUT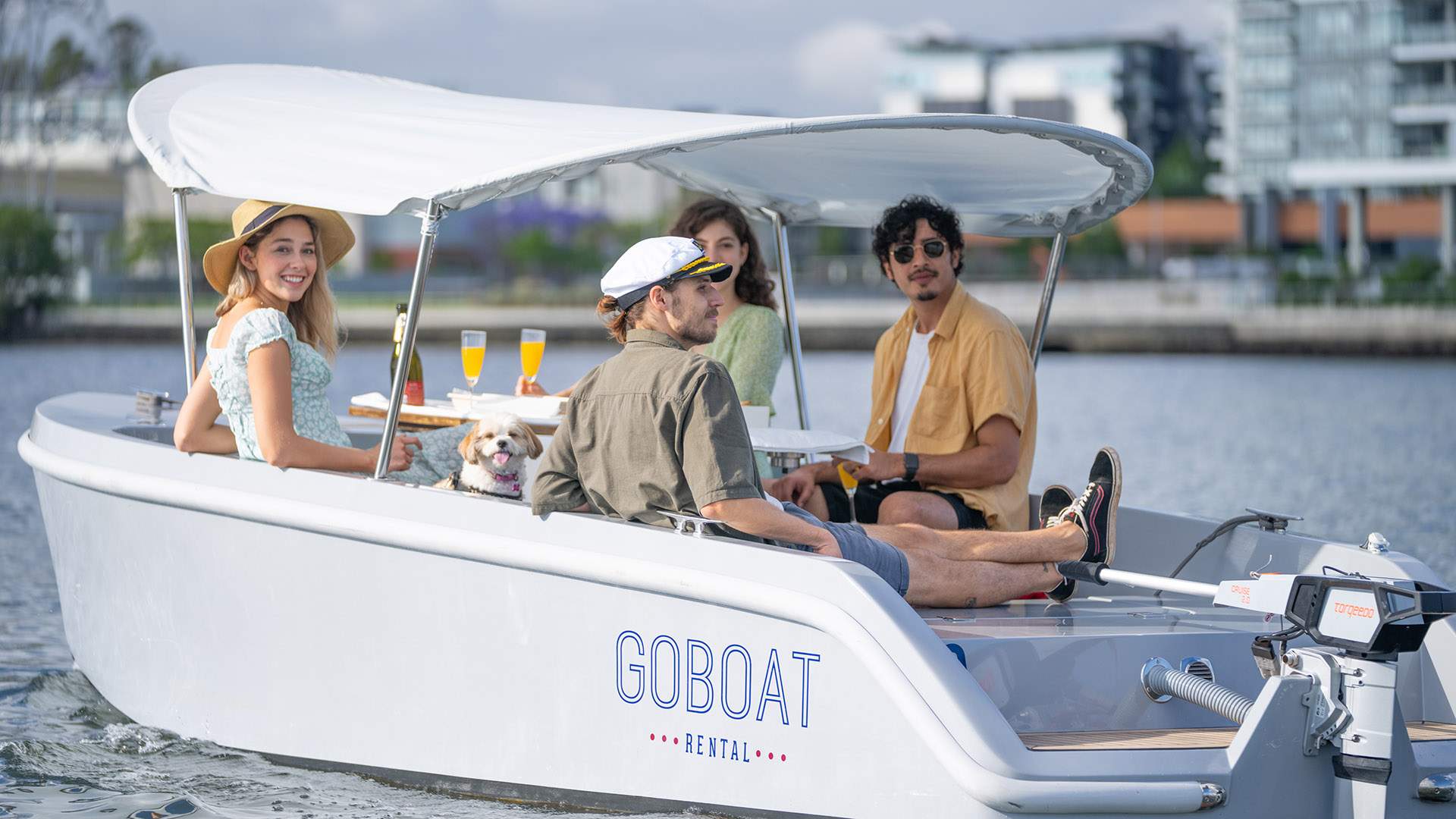 BOOK A PET-FRIENDLY BYO BOAT AND FLOAT UP THE PARRAMATTA RIVER
Thanks to GoBoat, you and your other half can now float up Parramatta river with drinks in hand and your best four-legged friend by your side. The Danish company launched in Sydney last month and is now offering adventures along the water from from Cabarita Point. Aimed at making the whole boating caper more accessible for everyday folk, the Scandinavian-designed vessels are slow-moving, a breeze to operate and don't require a boating licence, making for some fun, fuss-free sailing sessions.
Available to hire for up to five hours at a time, GoBoat's Sydney fleet can sail as far as Cockatoo Island — and before you hit the water, you'll receive a safety briefing and demonstration. All boats are speed-limited, too, and obviously decked out with safety equipment including life jackets. Your day on the water starts at $129 for an hour and goes up to $279 for a three-hour hire of the boat.
Published on January 12, 2022 by Concrete Playground