ARTS & ENTERTAINMENT
Five Top Notch (and Not Boring) Sydney Date Ideas for This Week
Just think of us as your cultural wingman.
Tired of the classic movie and dinner date night combo? Us too. That's why we're always on the hunt for new things to do, scouring the city for more inventive Sydney activities — ones that are guaranteed to extend your dating repertoire beyond beers at the pub.
Whether you're taking someone on a second date or doing the 100th with your significant other, we've got some stellar Sydney date ideas for this week, no matter how much money you've got to spend. Just think of us as your cultural wingman. You're welcome.


FREE
WANDER THROUGH THESE LUMINOUS ARCHES THAT HAVE POPPED UP IN DARLING HARBOUR
You've spent plenty of time in your own castles over the past two years. Now, with the city out of lockdown, it's time to mosey through a giant inflatable version instead. Called Sky Castle, the towering installation is popping up in Darling Harbour, filling it with colour. The arches are designed to reflect a rainbow — and to bring a spot of brightness to the city after its tough experiences during the pandemic, just like rainbows do after storms.
The arches are interactive, too, changing hues as you move through them. As well as vivid tones, Sky Castle also includes a xylophone soundscape, which changes while you're wandering throughout as well. Head to Tumbalong Park out the front of the ICC between 10am–10pm each day until Boxing Day to experience the free art installation.

UNDER $20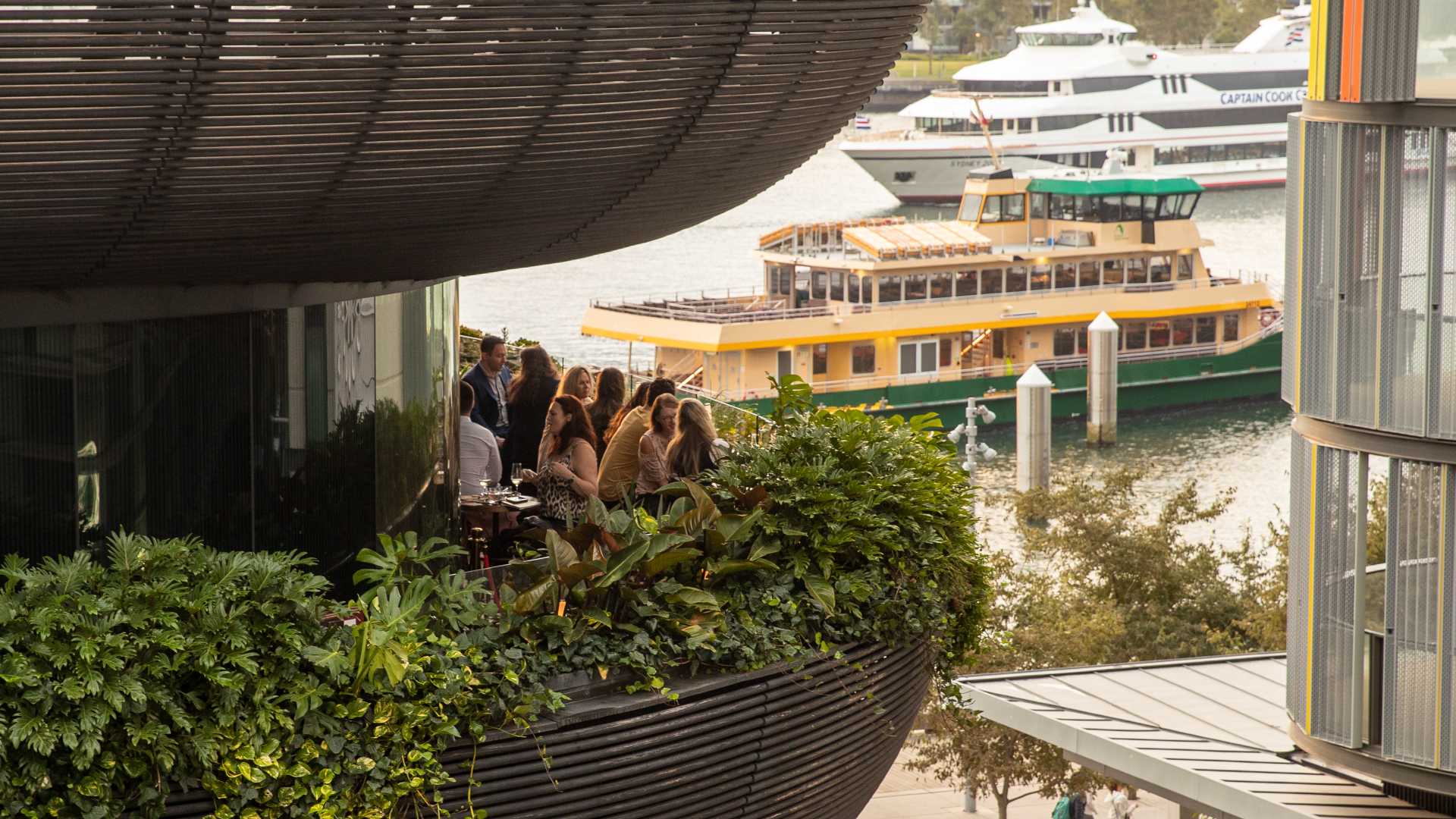 HEAD TO BARANGAROO FOR SPRING-THEMED ART AND COCKTAILS
Waterfront precinct The Streets of Barangaroo is getting into the spring spirit with Bloom, a new public art installation and a series of limited-time activations and specials popping up this month. Australian muralist and figurative painter Lisa King has transformed The Streets of Barangaroo with a series of art installations which include floral illustrations hanging around the precinct and across the area's main staircase.
Accompanying the public art is a series of events and drink specials. Once you and your date have taken in the art, head to your choice of House Bar, Love Fish, Tequila Daisy or Anason to try each spot's unique Bloom cocktail. Highlights include the gin and Rhubi Mistelle Ruby Reviver and the vodka, Aperol, rose syrup, peach and dusted rose petals Kosem Sultan.

UNDER $50
MARVEL AT GROUNDBREAKING ARTWORKS AT THIS BLOCKBUSTER HENRI MATISSE EXHIBITION
If you're looking to bring a little colour and liveliness from one of the best artists that ever lived to your next date, you're in luck — because the Art Gallery of NSW is delivering exactly that. For four months from November 2021–March 2022, the Sydney venue is hosting the huge Matisse: Life & Spirit, Masterpieces from the Centre Pompidou, Paris exhibition. It features more than 100 of Henri Matisse's pieces spanning six decades of his artistry.
Whether you're keen on Matisse's early efforts, including from his Fauvist phase, or you're more fascinated with how his talents progressed over his considerable career, you'll see something suiting your interests on display. Standouts include Le Luxe I 1907, if you're after one of his first pieces; Decorative figure on an ornamental ground 1925, from the middle of his career; and The sorrow of the king 1952, a self-portrait.
Entry is $30 for adults and includes a free immersive audio experience using their phones which takes them around the artworks with narration from the exhibition's co-curator Jackie Dunn and music from Stereolab's Laetitia Sadier.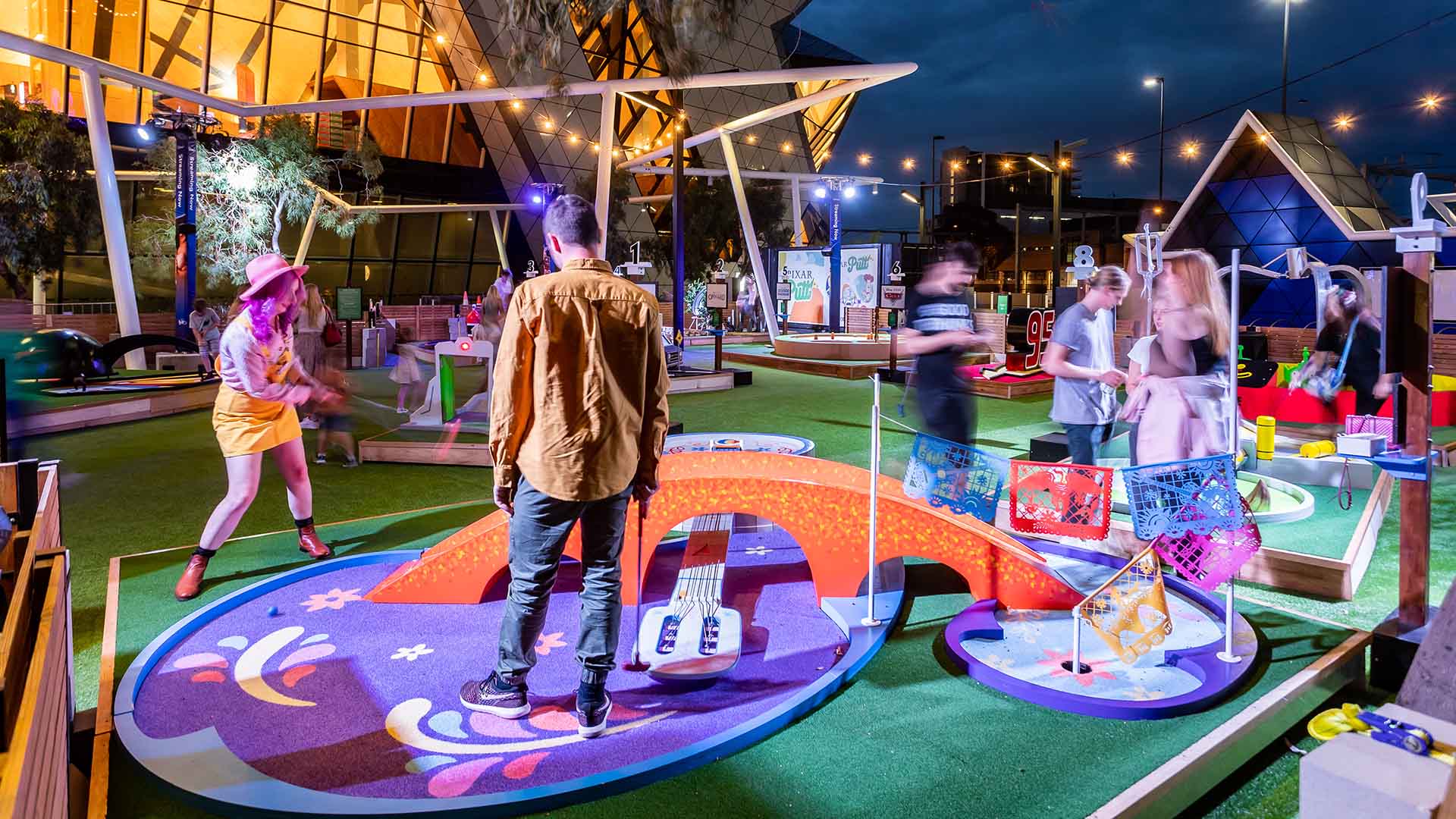 PUTT YOUR WAY AROUND THIS DISNEY-THEMED MINI GOLF COURSE
If you've found the Woody to your Bo Peep, head to this mini golf course and challenge your partner to a round of putt putt inspired by a heap of beloved Disney films. After hitting up the city in previous years, the kidult-friendly course will now return from Friday, November 26–Sunday, February 6.
Designed to challenge both eight-year-olds and adults alike, Pixar Putt features nine- and 18-hole courses that take you past childhood heroes like Buzz Lightyear, Sheriff Woody and Elastigirl. New this year: holes inspired by Onward, Soul and Luca, covering Pixar's three most recent releases.
Pixar Putt is also open for after-dark sessions every Thursday, Friday and Saturday night — and they're only for adults. Running from 7–10pm, the post-work putt-putt hours are perfect for a mid-week date night.

GO ALL OUT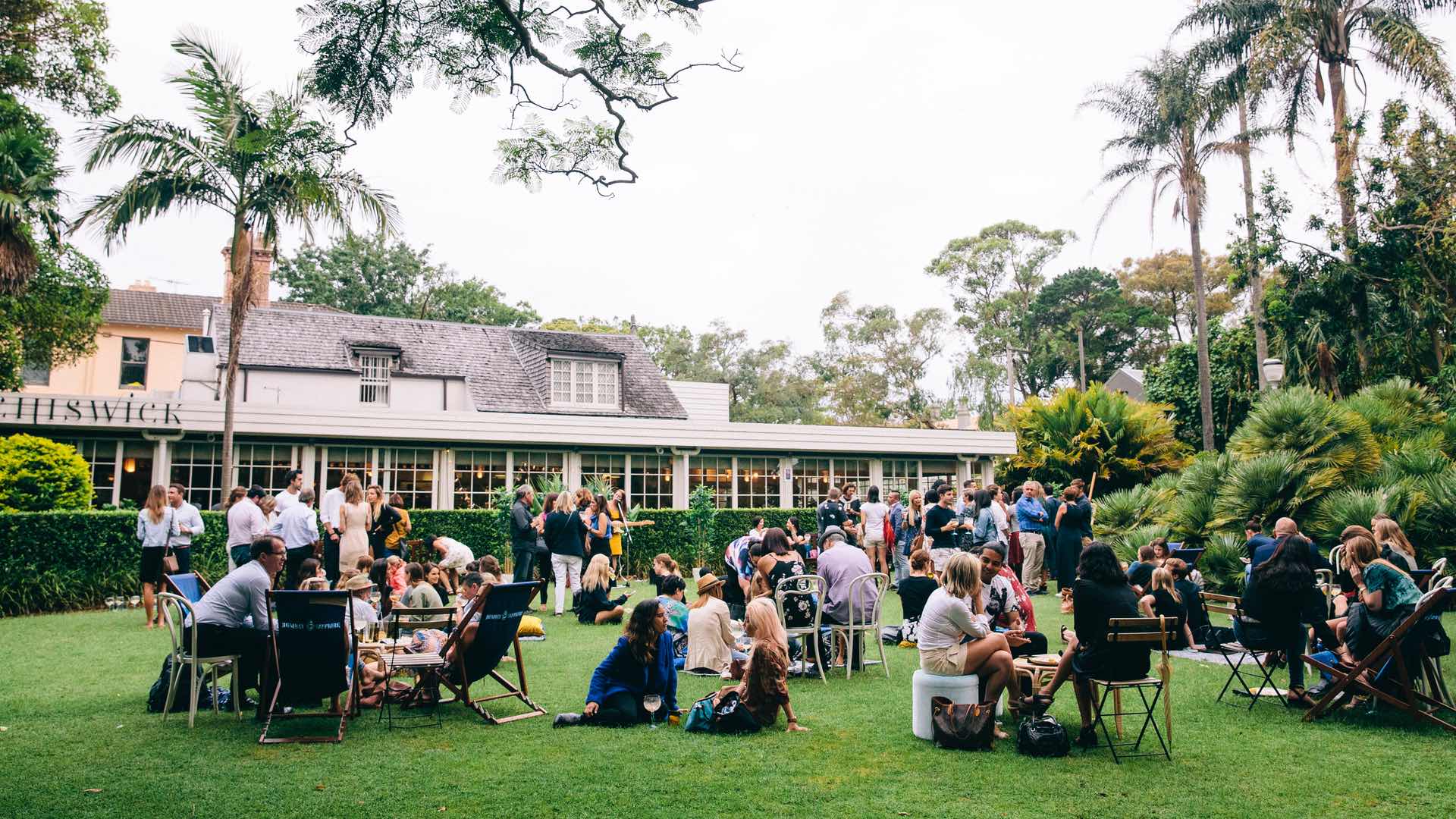 SAMPLE SELECTIONS FROM CHISWICK'S SPRING MENU ON ITS LUSH LAWN
Matt Moran's Woollahra venue Chiswick is welcoming the warmer weather and its new Head Chef Taylor Cullen by throwing a series of picnics on the lawn of its flourishing outdoor space. The picnics are taking place over four dates between Saturday, November 27 and Saturday, December 11 and will offer Sydneysiders the opportunity to sample Chiswick's new spring menu as well as Bombay Sapphire gin cocktails in the sun.
On offer at the picnics will be a spread of Chiswick small plates including woodfired flatbread, Vannella burrata with heirloom tomatoes and olive tapenade, Milawa camembert and strawberry and passionfruit trifle.
While the lavish space and fancy food is highly romantic, this is more of a double or triple date booking, with reservations available for groups of four to six at $139 per person. Round up a fellow couple or two friends you've been meaning to set up and book in a memorable meal this weekend.
Top image: Installation view of ' Matisse: Life & Spirit Masterpieces from the Centre Pompidou, Paris' exhibition, on display at the Art Gallery of New South Wales, 20 November 2021 – 13 March 2022 . AGNSW, Mim Stirlig
Published on November 24, 2021 by Concrete Playground