Five New TV Shows We Can't Wait to Watch in 2014
Goodbye free time, hello new TV.
The full bloom of television should come as no surprise to pop culture junkies. TV isn't the new film. It's just TV — a mature medium capable of developing its own conventions and arcs. Just like film, the quality of the 2013 offering inevitably ranged from abysmal (Two Broke Girls) and 'meh' (Sex Box) to polarising (Girls) and breathtaking (Top of the Lake). But where the major movie studios indulged in a catalogue of cinematic idiocy in the form of sequels, threequels and movie-park adaptations, home viewers were part of the beautifully conceived conclusion of Breaking Bad and the continued excellence of Mad Men, Enlightened, Rake, Puberty Blues and Boardwalk Empire.
After all, when were stories ever wholly defined by the medium of their communication — they're all just stories, and they're beamed via digital transit onto small screens as well as projected into cinemas. David Lynch and Michael Frost knew that a whole two decades ago, as did those who grieved for Laura Palmer and loved all the freaks of Twin Peaks. The existential angst of Travis Bickle lives on in Don Draper, the maudlin chaos of Woody Allen in Michael Bluth, and the bleak search for optimism of Lester Burnham in Louie.
Hopefully we can start looking forward to full-blooded, cinematically conceptualised feature films that merely debut on TV, with the respect and glory of Steven Soderbergh's HBO work Behind the Candelabra, which scarcely fits the old-school notion of a 'telemovie'. It's 2014, and everything's up for grabs.
Here's what looks good in 2014 from the vantage point of January.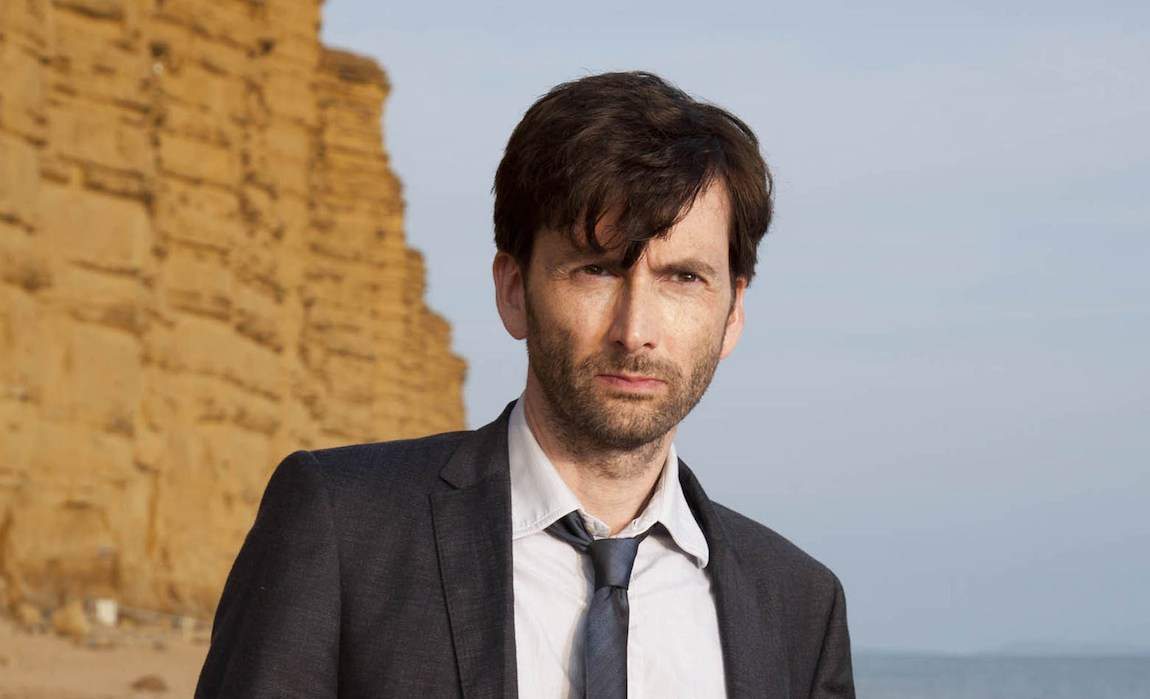 Gracepoint
Although the human race is already surely inundated with gratuitous US remakes, the fact that original lead actor David Tennant is also starring in the American version is a good sign of what's to come. The British original, Broadchurch, has received cultish worship and critical adoration for its exploration of a beachside community in the aftermath of a boy's mysterious murder.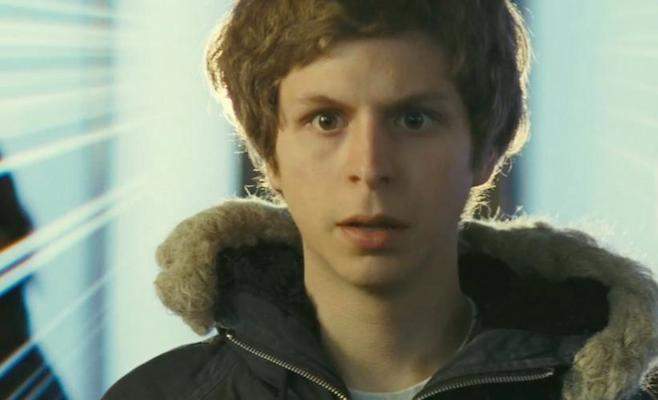 How and Why
Film's transportation to the medium of television may be well and truly complete with Charlie Kaufman's new FX comedy series. Starring Michael Cera (perfect!), and telling the "story of a man who can explain how and why a nuclear reactor works, but is clueless about life", the longform series could be the peak vehicle for the funny, deadpan, melancholic musings we know from Being John Malkovich and Adaptation.

Believe
Mexican super-director Alfonso Cuaron and The Forgotten's Mark Friedman are writing and steering this sci-fi mystery, executive producing with Lost's J.J. Abrams. The ingredients for profound awesomeness are all there: behind-the-scenes talent, obligatory supernatural child character, potential alien subplots, a solid trailer. In the wake of Gravity's impact on Earth, let's hope Believe will showcase the same science-fiction combo of smart visual effects and big ideas (what are we doing here?!).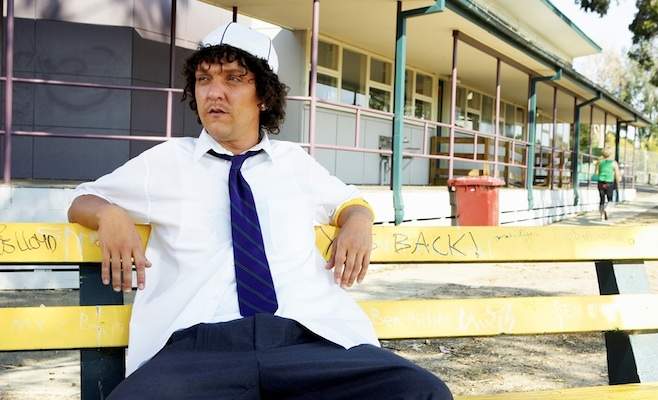 Jonah Takalua
This is a controversial one, given the division in opinion around this year's relentless Ja'mie: Private School Girl. But Jonah was always Chris Lilley's most rounded and interesting character — a disadvantaged, endearing ratbag with a foul mouth and a lost-boy need for affection (from his violent father and Gumnut Cottage remedial teacher, Jan Palmer). Jonah let Lilley flesh out the best and the worst aspects of high school: the boredom, the institution's carelessness, the ill-equipped teachers' frustration, the kids' inflamed sense of injustice and their diehard devotion to their friends. Lilley clearly hasn't forgotten that young people's problems (their social cliques, family, love affairs) are just as real and important to them as adults' problems (rent, career, social cliques, family, love affairs) are to adults. Jonah will be vital viewing.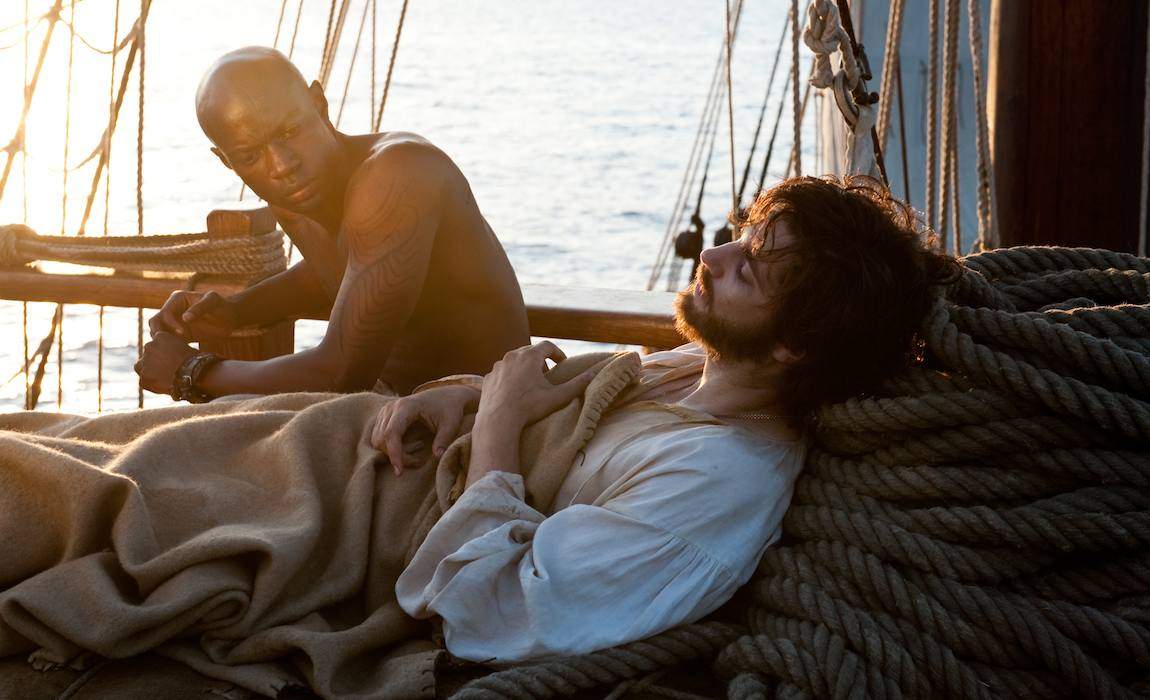 Sense8
More film heavyweights defect to television — in fact, internet television (Netflix)! Matrix directors Andy and Lana Wachowski's ability to create complex longform narratives, engaging characters, surprising cinematic visual worlds and innovative special effects (remember when 'bullet time' didn't even exist?) will be stretched by their ten-episode science-fiction drama, Sense8. A mass of ostensibly disparate characters are linked by a shared and violent vision (of the past, future, or another world?). After the confusing and disappointing narrative experimentation of the duo's last feature, Cloud Atlas, perhaps television will afford them the slow-unfolding freedom they need to realise their filmic aspirations.

Also on our radar
Better Call Saul (A Breaking Bad spinoff centring on Walter White's crooked lawyer Saul Goodman); the animated and clearly shambolic BoJack Horseman (voiced by Will Arnett with Aaron Paul aka Jesse Pinkman of Breaking Bad); The Secret River, an ABC adaptation of the landmark Australian novel and play; Utopia, a satire from the guys from Frontline that "explores that moment when bureaucracy and grand dreams collide"; and two (two!) untitled Tina Fey Projects to air on Fox and NBC and quench the hollowness in our post-30 Rock lives.
Published on January 20, 2014 by Lauren Carroll Harris