ARTS & ENTERTAINMENT
How to Turn Your Life Into a Feature Film with The Space Between's Ruth Borgobello
Her somewhat autobiographical debut film is also the first Australian-Italian co-production.
How to Turn Your Life Into a Feature Film with The Space Between's Ruth Borgobello
Her somewhat autobiographical debut film is also the first Australian-Italian co-production.
---
As many films do, The Space Between begins with a series of influential events that shake up an otherwise stagnant life. When his stint in New York came to an unplanned end through a family tragedy, Marco (Flavio Parenti) returned to his home town of Udine in Northern Italy, gave up on his dream of being a chef and carved out a routine existence — and just as he has somewhat accepted his fate, more hardship strikes. But at the same time, he meets Olivia (Maeve Dermody), an Australian in the country wading through her own family and career matters. A connection forms as the two try to find their path forward.
The film's narrative isn't just an interesting story worth spending 98 minutes watching — it's also somewhat based on reality. In fact, The Space Between is partially inspired by the day that Melbourne-based writer-director Ruth Borgobello met her husband Davide Giusto (who also serves as one of movie's producers), and the bond they forged as he coped with his real-life grief. In turning the tale into a film (her first feature, no less), Borgobello has not only transported parts of her life to the big screen, but has also crafted the first-ever Australian-Italian co-production in the process. While the former feat has personal significance, the latter is no lesser of an achievement; indeed, a filmmaking treaty between the two countries was signed back in 1993.
Just how did Borgobello draw from such intimate experiences? And how did she manage to make history with her debut feature? With The Space Between currently touring Australia as part of the Italian Film Festival, we chatted with the filmmaker about finding inspiration in Italy, working through trauma and turning an aspect of your life into a feature film.
ON LETTING REALITY INSPIRE THE NARRATIVE
"I met my husband the day he lost someone very important to him unexpectedly. We'd sort of already had this plan to spend a couple of weeks together, because he's a good friend of my cousin in Italy, and he was planning to come to Australia, and he had his visa ready. And so, in spite of this loss and grief he was going through, we spent a couple of weeks together, and I guess that always stayed with me as a very transformational moment for both of us. We were in our early 20s, so it kind of throws everything into question and makes you think very carefully about the life path that you want to choose when something like that happens. You tend to think you're quite invincible when you're that age, I think.
Years later I kind of was developing another project focused more on a migration story of my family and my father, but I guess just spending time in Italy and thinking about that moment, I was sort of quite inspired and pushed to do something a bit more personal as my first film. And talking about contemporary Italy within that as well.
So, it was inspired by that moment — but the actual characters and the journey that they go on is very fictional, and very, much more connected to Italy today than back in that time."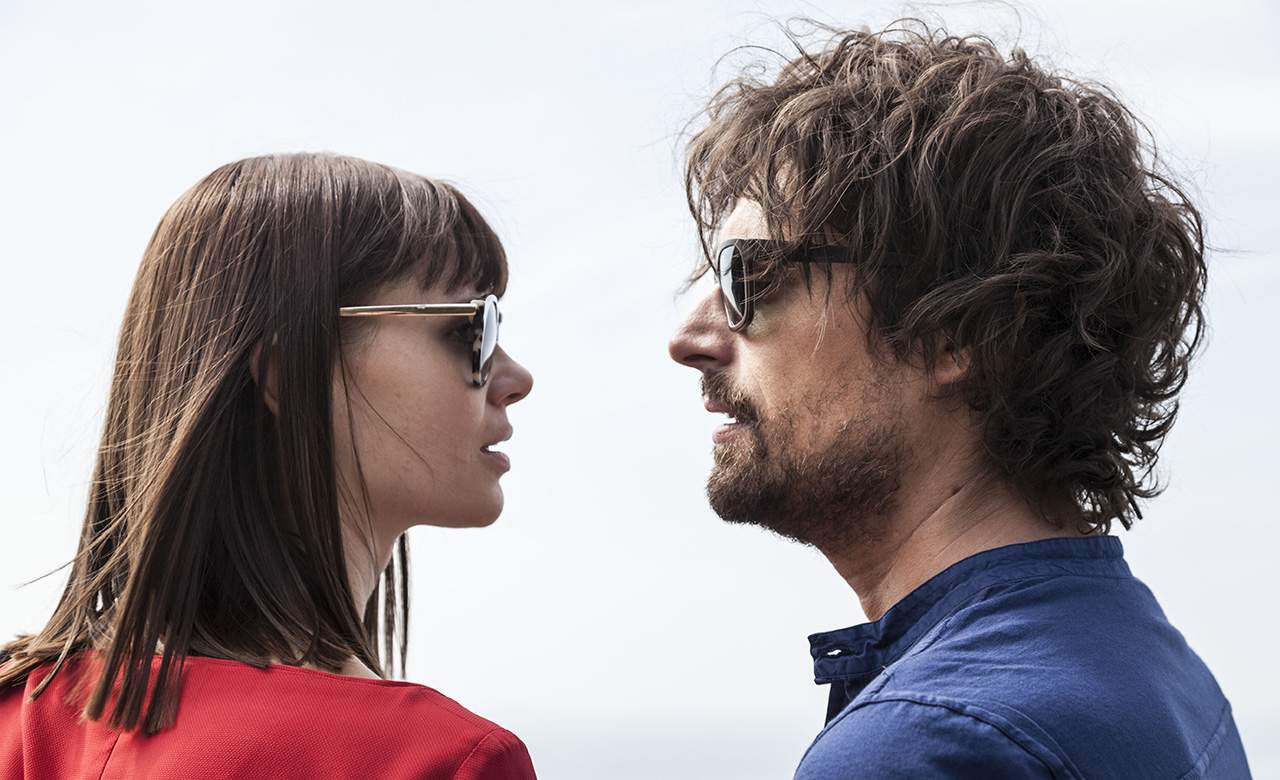 ON DRAWING FROM EXPERIENCED GRIEF AND TRAUMA
"When I set out to write this script, I was sort of basing it on my husband's experience of losing someone close to him — and I had never lost someone, especially not a close friend in the way that he had. So I tried to get inside his head, I guess, and his grieving process. And then also working with my co-writer who had lost his father when he was quite young, so he had gone through that.
But then, strangely, in the journey of writing it — and it was something that really kind of terrified me when it happened — my best friend actually was in an accident, a very unexpected accident, and was in a coma for a few weeks hovering between life and death. Luckily now she's fine, she's got through it, but I guess it strangely sort of brought me very close to that experience, which can be quite challenging because when it happens to you — you don't know if you can actually go there to bring it into the script. But, I tried to write during that period just to tune into the emotion of it all.
I guess with the grief, I think the lesson that came for us that was very powerful — it was that he left...but then someone else arrived in that moment that would be very important and play a similar role, I guess, in Davide, my husband's, life. Just that sort of interesting thing that someone leaves and someone else arrives, and I guess to trust in life sometimes that it will bring you support in those kind of moments, and then opportunity to maybe grow and evolve."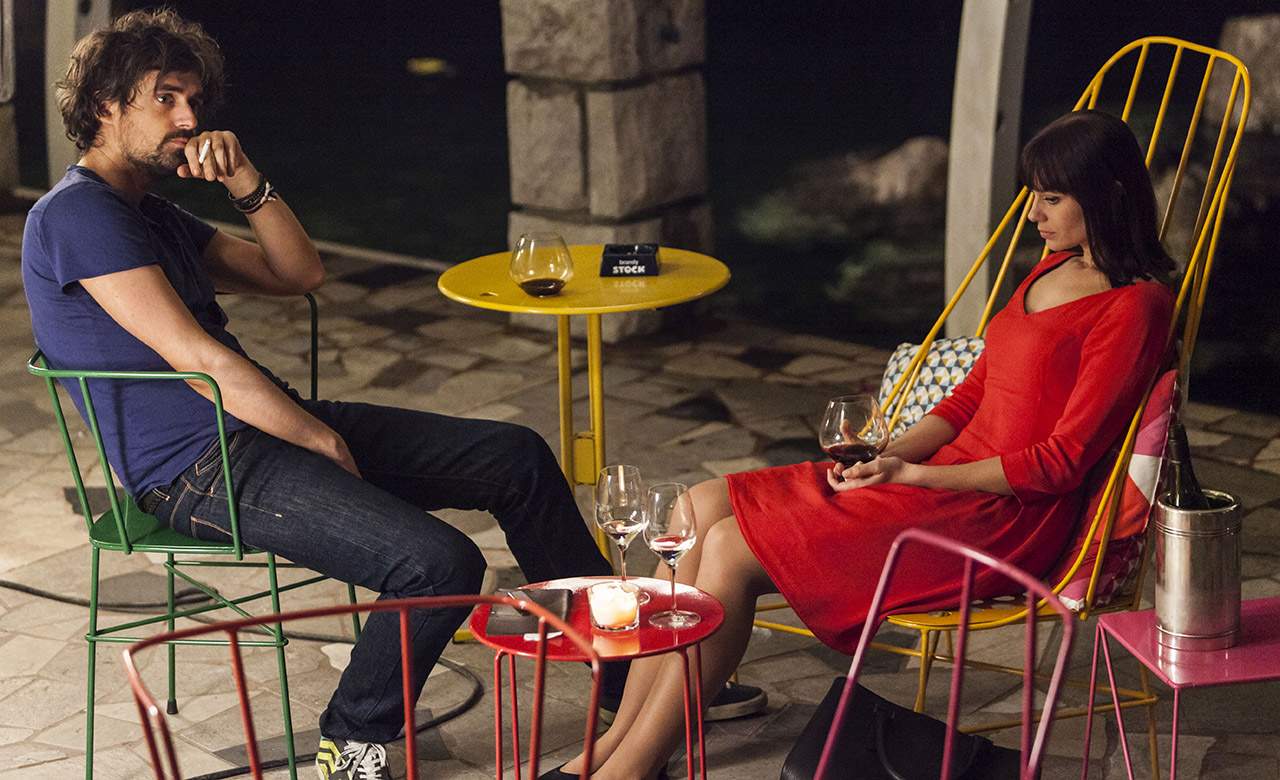 ON MAKING THE FIRST AUSTRALIAN-ITALIAN CO-PRODUCTION
"It's just enormous, and I think it's not just sort of all the relationships and paperwork and trying to make the two governments sort of work — or their rules — really work together. Also, then you've got to translate everything and every time it changes you've got to re-translate it. So it is an enormous amount of work.
I guess, at the end of the day, it's just kind of willingness and determination to make it work. And we sort of sensed that if we could make it work, then there would be a lot of positivity that would come out of that — obviously for the film, but also creating future possibilities between the two countries. So it's worth it. When you know you're going to make history, it's worth it to persevere. And we had a lot of willingness from Italy and the Italian government too, that really supported us in wanting to make it work, so that helps."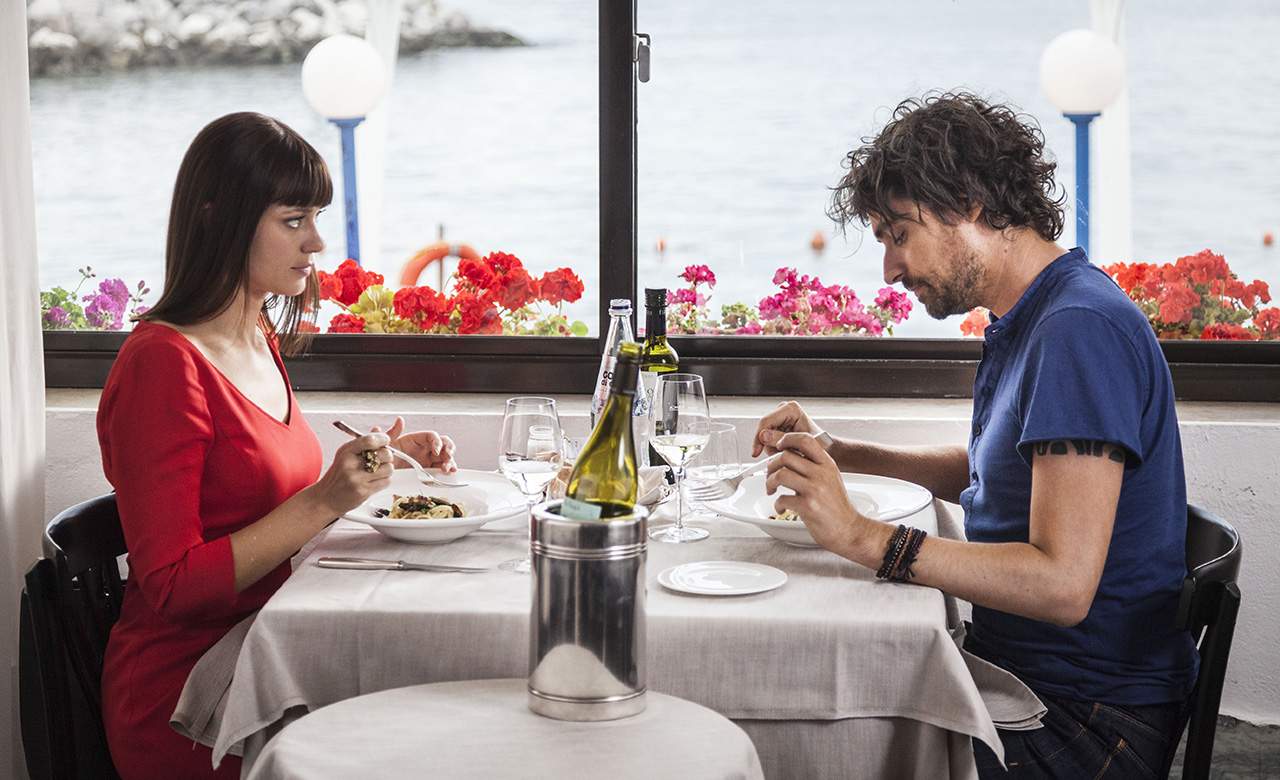 ON SETTING HER FILM IN ITALY — AND FINDING THE RIGHT LOCATIONS
"We spent years of research looking at locations that are not the typical tourist locations. They're not the places you could open a book and find out where they are — they're all sort of quite hidden and you have to know people who know people. So it took a lot to find those places that would really serve the psychology and the narrative of Marco's journey, and with Olivia.
So I spent time myself there in Italy, living for periods of six months or so, just to also really get to know the people and the place. And trying to perceive the current climate of today, and what's going on, and the relationship between the environment and this sort of crisis as well, which I always found quite contradictory because there's so much beauty and inspiration in what's been created in the past, but it feels very stagnant in the present. So it was about sort of being able to marry those two together."
ON HER TIES WITH ITALY
"I've got two projects that I'm working on, and both are connected with Italy again. One of them is also sort of connected to climate change, and I really want to do a sort of original creative story around that, kind of featuring nature as a main character — and it's positive,  not fear-driven. So that's something that I'm heavily researching at the moment. And then another film, perhaps with Italy dealing with refugees and what's happening at the moment in Europe with that crisis, through quite a courageous character who goes out on a limb to help the refugees. So sort of inspired by a true story that we've come across.
I think we've learnt so much, so it will make the next one easier. I'm sure it will always be challenging, but it feels like there's a clear path now."
The Space Between is currently screening at the Italian Film Festival, which tours Australia until October 19. Check out our top five picks of the festival.
Published on October 11, 2016 by Sarah Ward