Five Next-Level Operas You Can Catch in Sydney If You're a Bit of a Culture Vulture
From performances on a harbour island to Puccini classics in the halls of Sydney Opera House, these are the operatic hits not to miss.
in partnership with

Opera's old-school reputation as an exclusive pursuit with a high barrier for entry (i.e catering for the obscenely rich only) is no longer. Head to a performance these days and you won't find women in elaborate gowns or men sporting excessive wigs, but rather culture vultures of all ages (and dress senses). Opera is now for the masses; classic storytelling and captivating performances will never go out of fashion, after all.
In partnership with Opera Australia, we've rounded up five epic performances for you to catch across the next 12 months. Whether you're an opera fan or you're wanting to dip your toe into the world of fanciful costumes and falsettos for the first time, these shows are sure to impress — from ones performed on an island on Sydney Harbour to Puccini classics in the halls of Sydney Opera House.

'LA BOHÈME'
January 4–February 4, 2022
We're lucky enough to have one of the world's most iconic opera houses on our doorstep, and there's no better place to see Puccini's famed production, La Bohème. The 19th-century tale follows two couples fighting to keep love alive amid a backdrop of poverty and struggle in Paris. Sound familiar? Baz Luhrmann borrowed elements from La Bohème when working on smash-hit film Moulin Rouge!. Rent also takes some cues from the famed opera, transplanting the bohemian story in late-80s New York.
This particular production takes Puccini's classic and places it in 1930s Berlin. So, you can expect the meticulous costume design to reflect the burlesque stylings of the era — fairy lights, fishnet stockings and all.

March 25–April 24, 2022
Yes, The Phantom of the Opera isn't actually an opera, but this really is a cultural experience not to be missed. The long-running musical, soundtracked by one of Andrew Lloyd Webber's most renowned scores, will be taking place on a floating stage in the middle of Sydney Harbour.
The Opera House, Harbour Bridge and the lights of the CBD become the backdrop as a live orchestra, hidden from view beneath the stage, play much-loved favourites such as 'Masquerade' and 'All I Ask of You'. As well as the dramatic performance, there'll be pop-up bars and food aplenty, and each night will culminate in a spectacular firework display.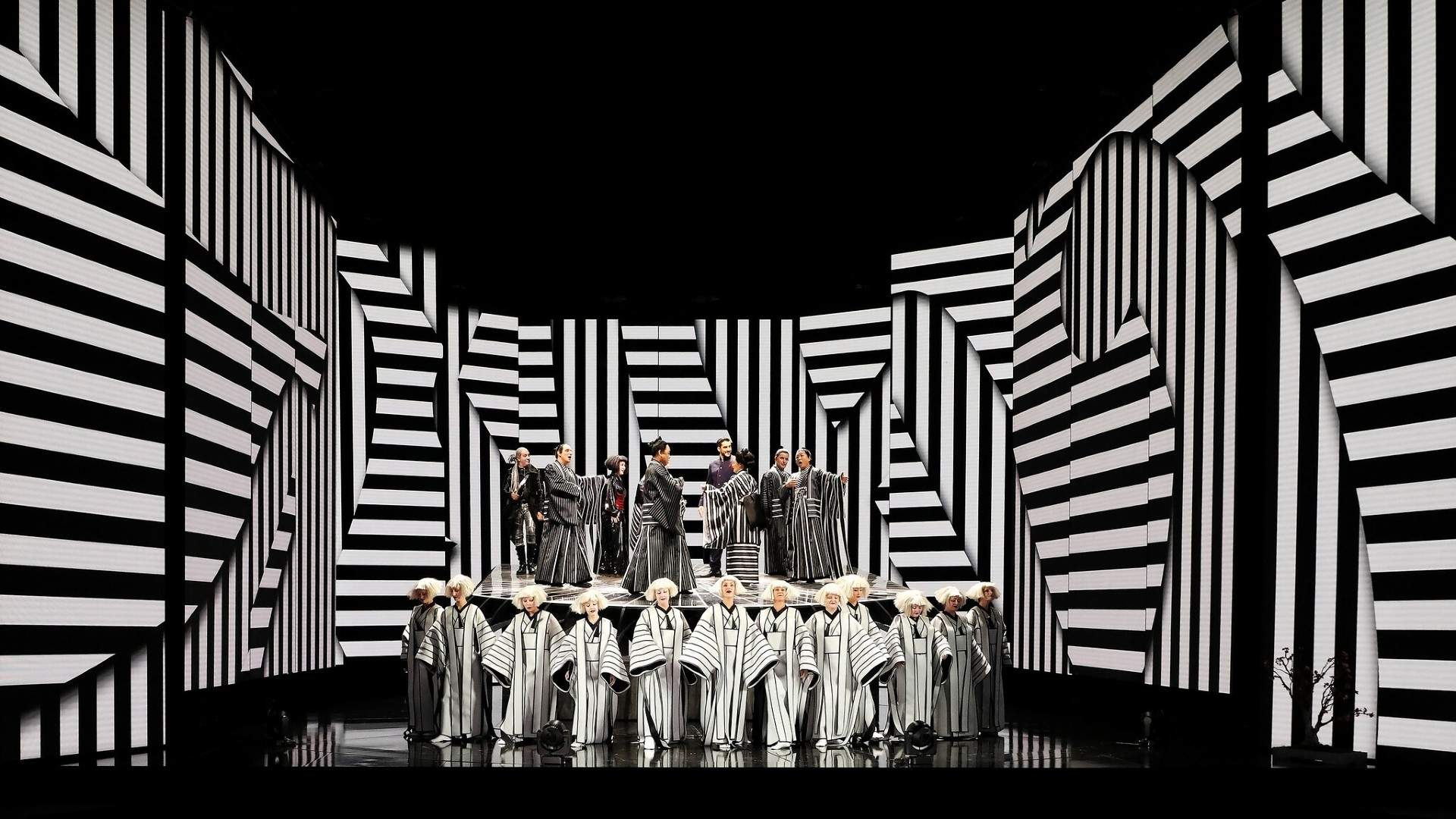 'MADAMA BUTTERFLY'
June 29–July 30, 2022
It may now be one of the best-known operas in history, but when Madama Butterfly first premiered in 1904, composer Puccini referred to the chaotic performance as "an orgy of lunatics, drunk on hate." Thankfully, he saw fit to rewrite parts of it in light of a disastrous opening night, and it's this definitive version about impossible beauty that will be playing at the Opera House next winter.
The tale of American naval officer Pinkerton and his new wife, former geisha Cio-Cio San, Madama Butterfly is set in Nagasaki and features Japanese bells and makes use of the pentatonic scale to create an evocative soundscape. This production by Graeme Murphy takes a contemporary look at the classic, using a towering digital set to create one helluva memorable performance.

'LA TRAVIATA'
July 5–November 4, 2022
Verdi's La Traviata is the world's most-performed opera — so, if you're not an opera buff, there's no better introduction. After all, it was good enough for Julia Roberts in Pretty Woman, with the film taking inspiration from the famed opera. A rich and textured story of wealthy socialite Alfredo Germont and young courtesan Violetta, the opera flits between the lavish parties of Paris and the bucolic countryside and, in this production by Elijah Moshinsky, the exquisite set design and costuming promise to be as captivating as Verdi's compositions.
Fun fact: La Traviata wasn't an instant success, having had a troubled first performance. However, it went on to be such a hit that it attributed to the 300,000 people lining the streets for Verdi's funeral procession in 1901.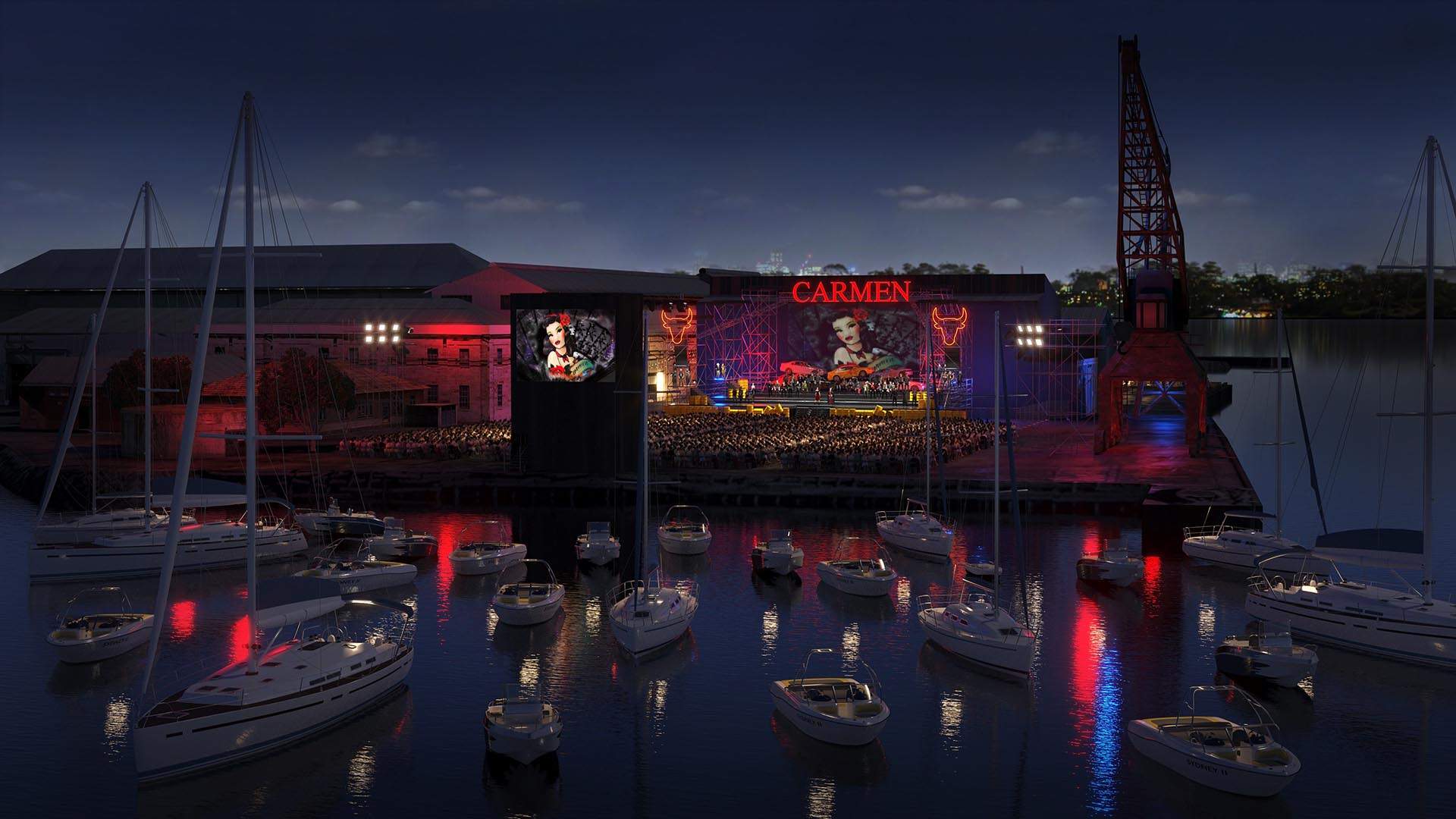 'CARMEN' ON COCKATOO ISLAND
November 25–December 18, 2022
If you know any piece of music from an opera, chances are it's from Carmen. The opera's prelude is even played on the podium as the drivers spray champagne at the end of every Formula 1 race. Bizet's tale of fate and freedom — and the eponymous femme fatale — features toreadors, flamenco, fire and drama aplenty, making it an entertaining spectacle even for opera newbies.
Attending the show on Cockatoo Island is an event in itself — the venue puts on a range of eateries and bars before you take in the show under the stars. If you're lucky enough to own a boat, you can even book a mooring and watch the masterpiece from the water.

For more information on Opera Australia and its upcoming productions — and to buy tickets — head to the website. 
Top image: 'Carmen' on Cockatoo Island,  Opera Australia
Published on January 17, 2022 by Joe Rivers