ARTS & ENTERTAINMENT
Sculpture by the Sea Has Been Postponed for the Second Year in a Row and Will Now Return in 2022
After being rescheduled multiple times in 2020 and 2021, the super-popular Bondi exhibition has been delayed again due to the pandemic.
Vivid Sydney did it. Bluesfest and Splendour in the Grass, too. So, given the ongoing COVID-19 outbreak across New South Wales, it should come as no surprise that Bondi's super-popular Sculpture by the Sea is the latest big event to ditch its 2021 plans and start working towards a 2022 return instead.
Just like the other events that've taken this path, this'll mean that Sculpture by the Sea hasn't been staged since 2019 due to the pandemic. When October rolled around each year before COVID-19 hit, the two-kilometre Bondi–Tamarama coastal walk would become home to a huge free outdoor sculpture exhibition, with the always busy event placing its latest works along the shoreline. But in 2020, that didn't happen — and it won't in 2021 either.
Sculpture by the Sea organisers have advised that the popular exhibition can't currently return under the present public health orders, so it won't unveil its artworks sometime next year. Exactly when that might occur — in its usual October slot, or earlier — hasn't yet been ascertained. "Plans are being considered for when it might be possible to stage the exhibition in 2022," the event's team said in a statement.
Back in January, organisers actually advised that this year's event would forge ahead in October as usual — but, as both 2020 and 2021 have taught us again and again, things can and do change during a pandemic. It's the latest shift for the fest over the past two years, after it initially planned to go ahead as normal in October 2021, and then aimed for an early 2021 berth. It did successfully stage a CBD spinoff, Sculpture Rocks, this autumn, however.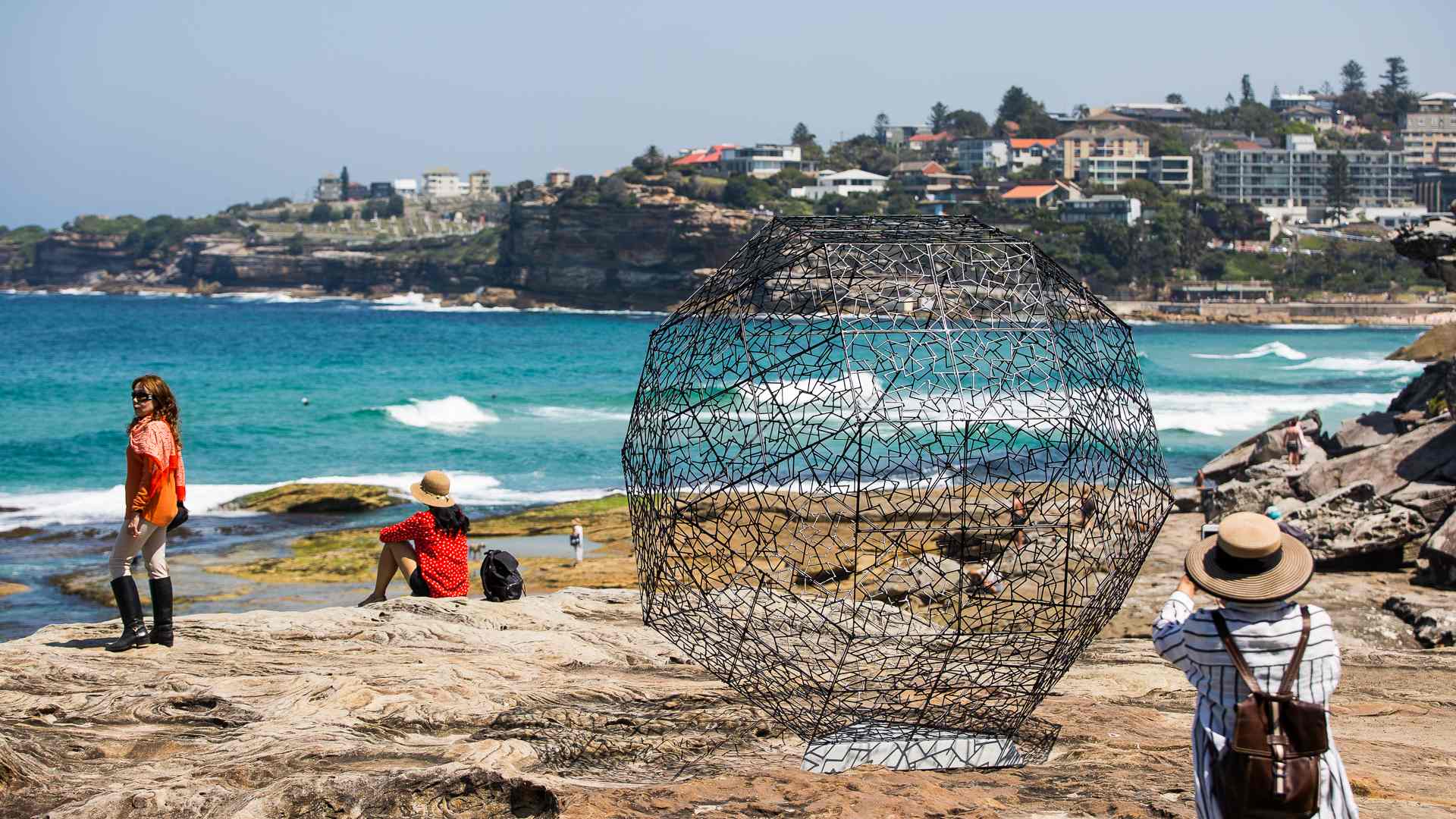 When it does return, the event will be able to use just-awarded funding from the Federal Government's $200 million Restart Investment to Sustain and Expand (RISE) scheme to help cover the cost of implementing COVID-safe protocols, including cleaners and marshalls.
In 2019, the Sculpture by the Sea attracted approximately 450,000 visitors over three weeks, with crowds that size obviously posing a sizeable social distancing problem during the COVID-19 pandemic.
Even before the current global health situation interrupted its annual plans, it had been an eventful few years for Sculpture by the Sea. To rewind a little, in mid-2019, organisers were at loggerheads with the Council over the construction of a new path, and were scoping out alternative locations for the long-running art exhibition. Indeed, it was only early in 2021 that the parties came to an agreement to remain in Bondi until 2030, with the organisers and Council agreeing to a ten-year deal.
Sculpture by the Sea is aiming to next take place sometime in 2022, with rescheduled dates not yet announced, on the Bondi–Tamarama coastal walk. For more information, head to sculpturebythesea.com.
Images: Sculpture by the Sea 2019 by Trent Van der Jagt
Published on September 13, 2021 by Sarah Ward