Randwick City Council Has Just Voted to Make the Coogee Rainbow Walkway Permanent
The council voted unanimously to keep the popular rainbow walkway as a permanent public art fixture of the beach.
Coogee's 47-metre-long rainbow walkway will become a permanent fixture of the eastern suburbs beach, with Randwick City Council voting unanimously to keep the design as an enduring public art installation. The vibrant rainbow was first installed in February this year, in support of the 2021 Sydney Gay and Lesbian Mardi Gras and Sydney's LGBTQIA+ community.
The council voted to maintain the rainbow at Coogee Beach indefinitely at a council meeting on Tuesday, September 28. The pathway stretches along a 200-square-metre patch of the promenade right by the sand, curving around the bottom of the already-existing steps to create the image of a bright rainbow. It has since become a much-loved and much-photographed section of the beach for people and dogs alike.
When the walkway's lively makeover was approved by the Randwick City Council back in December 2020, former Randwick Mayor Danny Said noted that the rainbow installation, "makes a strong public statement of support for our wonderfully diverse local community".
The proposal to make the walkway permanent was brought to the council meeting by Said, who has since been replaced as mayor by Labour Councillor Dylan Parker. Parker was elected as Mayor of Randwick City Council on Thursday, September 30 with Lindsay Shurey of the Greens elected as Deputy Mayor.
Other decisions made at the September 28 council meeting include a $22,000 grant to local not-for-profit Weave Kool Kids Club, planned upgrades to the La Perouse Museum and new restrictions to the Coogee outdoor gym. You can find all the information on the meeting on the council's website.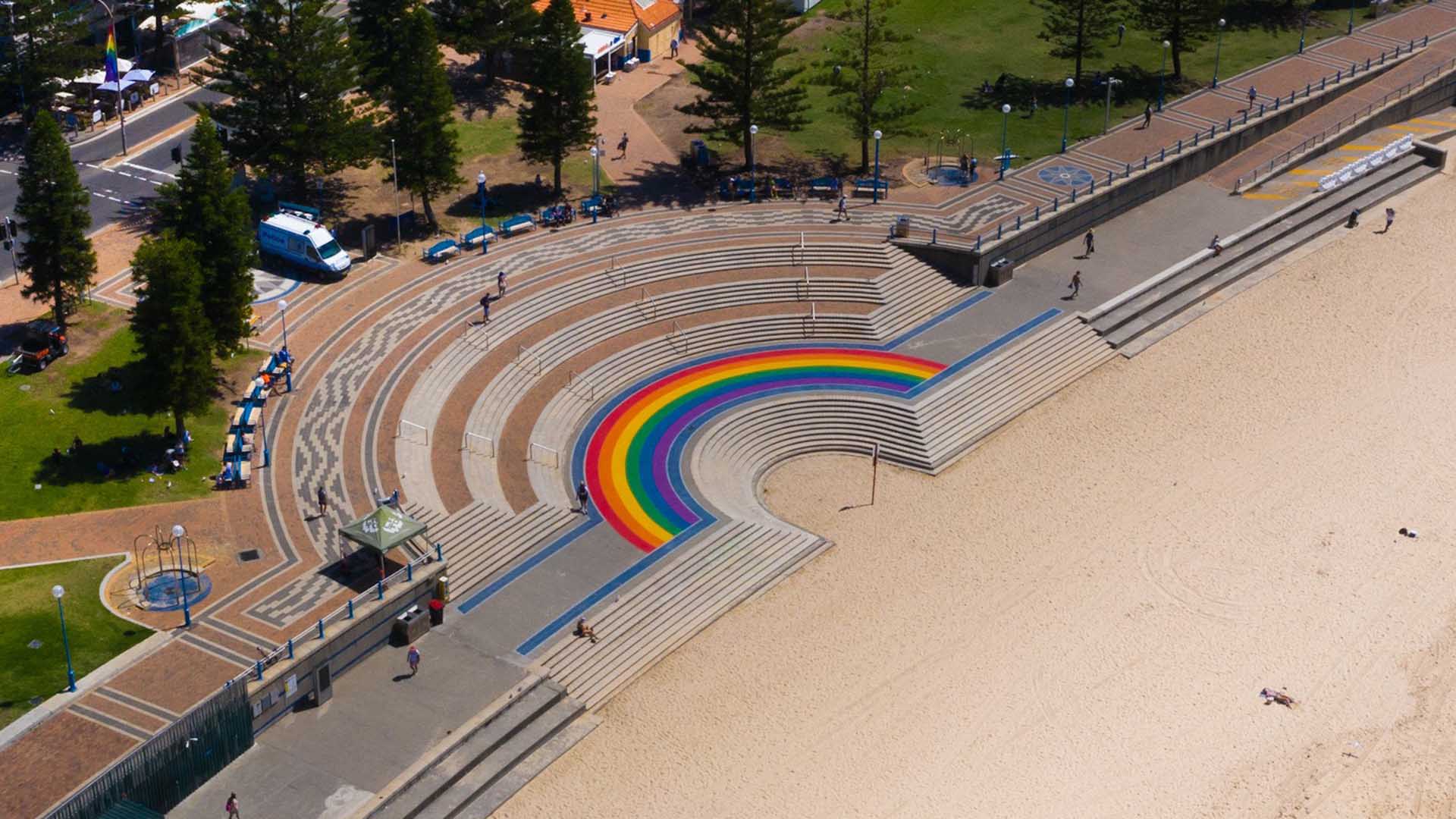 The Coogee Rainbow Walkway is located at Arden St opposite Coogee Bay Rd, Coogee.
Concrete Playground Trips
Book unique getaways and adventures dreamed up by our editors