'Cinderella' at The Grounds
Have a ball wandering through The Grounds of Alexandria's laneways and tucking into its pumpkin carriage sponge cakes.
You don't need a fairy godmother to enjoy Sydney's latest pop-up. You don't need to arrive via a carriage that used to be a pumpkin, either. But, when you're having a bite to eat at The Grounds of Alexandria between now and Sunday, January 3, 2021, you will be able to wander through lit-up laneways that look like they've just stepped out of a fairytale — and tuck into a pumpkin carriage sponge cake.
In previous years, the Sydney spot has given itself Nutcracker, Mary Poppins Returns, Aladdin, Maleficent: Mistress of Evil and Frozen II-themed makeovers. To see out 2020, it's embracing all things Cinderella. While those past pop-ups have all tied in with new Disney cinema releases, this one is celebrating 70 years since the animated version of Cinderella first hit the big screen — if you're wondering why the venue suddenly wants you to have a magical ball.
Head by to mosey through floral arches, beneath fairy lights and chandeliers, and past pumpkins and carriages — and to look out for glass slippers. A couple of gowns are on display as well, as is classic artwork from the film.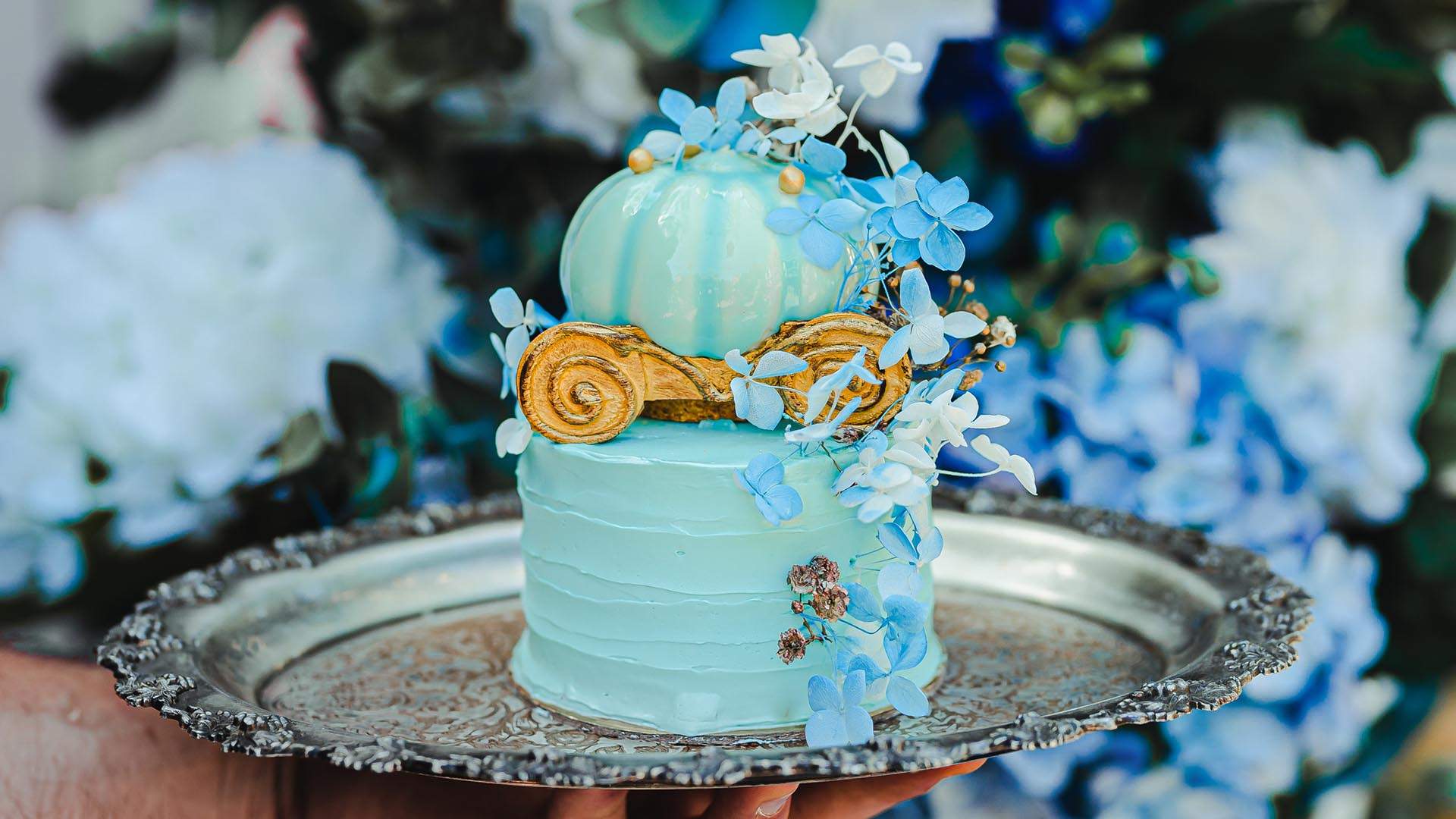 Reservations are available for both the cafe and the potting shed, and you can feast on two special treats. As well as 'The Pumpkin Carriage', which is made with cream cheese frosting, orange curd and buttercream, then topped with orange blossom mousse, you can also sip a vanilla, lychee and lemon juice-flavoured 'Bibbidi Bobbidi Boo'.
Fancy getting in on the fun, but can't make it along? You can order 'The Pumpkin Carriage' for pick-up and delivery, too.