Sydney Festival 2023
Sydney's major arts festival returns for 2023 with more than 700 performances across 50-plus venues.
From Thursday, January 5–Sunday, January 29, Sydney Festival is kicking off 2023 in a massive way. The huge citywide fest's second year under Artistic Director Olivia Ansell boasts 748 performances across 54 venues, including more than 100 unique events — 26 of which won't cost attendees a thing. And, there's 18 world premieres and 14 Australian exclusives.
No matter what kind of cultural experience take your fancy, there's clearly no shortage of highlights in the 25-day program. That includes turning Sydney Town Hall into a beach courtesy of 26 tonnes of sand, which is exactly what Lithuanian opera Sun & Sea, is doing. Performed in the round, it explores the climate emergency, is certain to make for a memorable show, and is one of Sydney Festival's Australian exclusives.
Also unlikely to be forgotten quickly: the Australian premiere of Frida Kahlo: Life of an Icon, a multi-sensory art experience dedicated to the iconic Mexican painter. Hailing from Spanish digital arts company Layers of Reality, alongside the Frida Kahlo Corporation, it'll take over the Cutaway with holography, 360-degree projections and live performances of traditional Mexican music, as well as a virtual-reality system that'll let you step inside the artist's iconic pieces.
Other standouts include Bonobo hitting the decks at the Masonic Centre, and turning its banquet hall into a unique dance party; performance piece In Chamber, which literally takes place in a safe in the basement of the Margot Kimpton Hotel; ROOM, the latest surreal theatre piece by James Thiérrée; and Tracker, which sees choreographer-director Daniel Riley combine dance, ceremony and text.
Or, there's also 16 days of live music inside the 70s-era underground bar beneath Martin Place's Harry Seidler-designed Commercial Travellers' Association building (yes, the mushroom building). That subterranean space remains unrenovated, so expect The Weary Traveller, as the fest-within-the-fest is called, to serve up a huge blast from the past (plus tunes by Alice Skye, Astral People, Automatic, June Jones, Kaitlyn Aurelia Smith, Lil Silva, Party Dozen, Tom Snowdon, Moktar, Two Birds with Bayand, Coloured Stone, HTRK and Potion).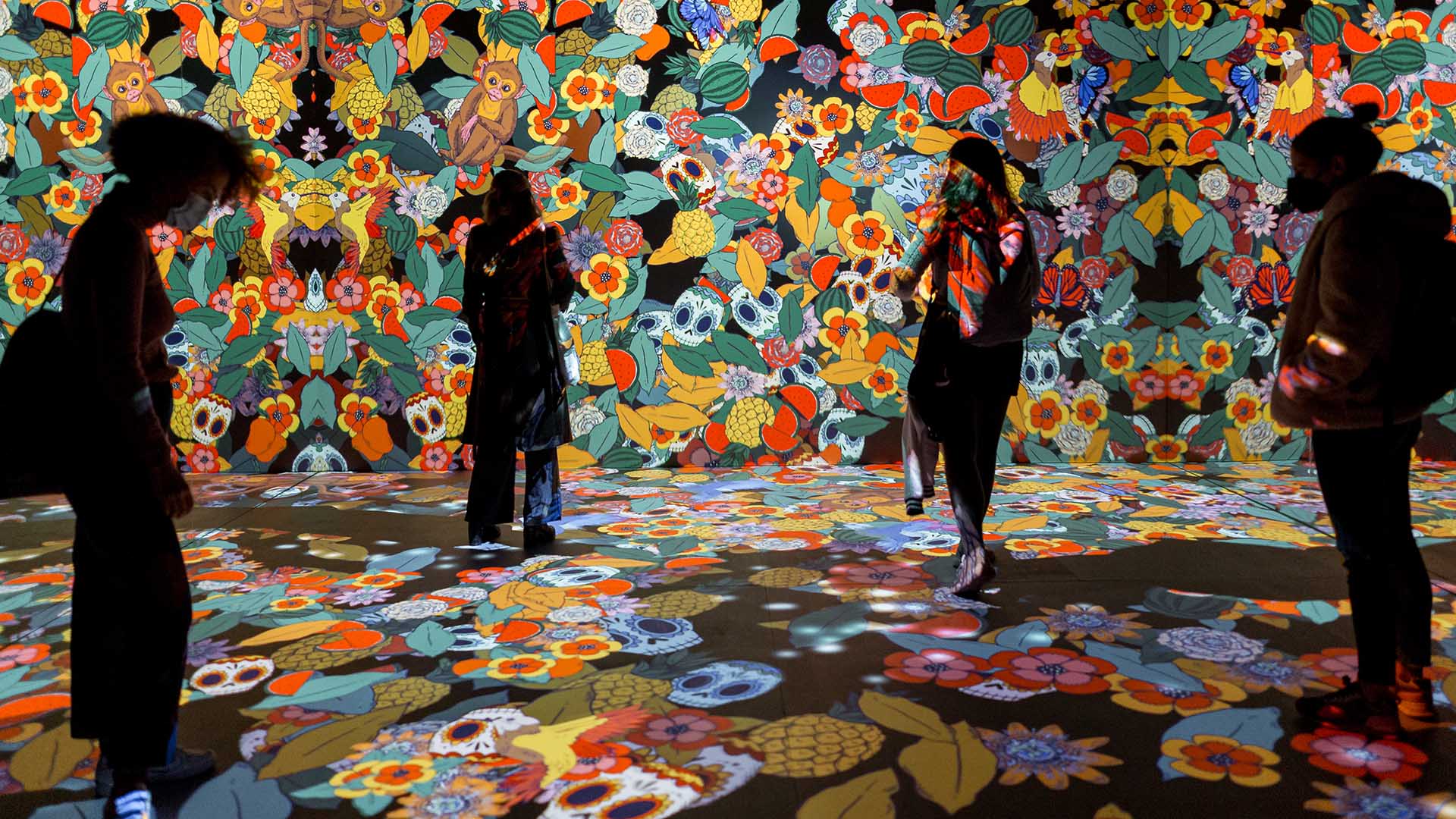 In the same structure, the 28-room hotel itself is being taken over by American artist Kelsey Lu. You'll want to check in for this one, and stay the evening — because In The Lucid: A Dream Portal to Awakening is an eight-hour audio journey.
Heartbreak High fans will want to catch Blue, and fans of homegrown theatre as well — it stars and has been written by AACTA Award-winner Thomas Weatherall, and will enjoy its world premiere at Sydney Festival. Or, for something completely different, a Shinjuku-inspired magic bar will pop up at Darling Harbour, transporting you to Tokyo if you haven't already made Japan holiday plans now that the country has reopened its borders.
The list goes on, including Bloodlines, an exhibition paying tribute to artists lost to HIV/AIDS; The Party, which'll celebrate Sydney's LGBTQIA+ nightlife and party culture between 1973–2002; and Retrosweat hosting a big 80s pool party that, yes, will involve aqua aerobics.
Or, there's flamenco dancer Sara Bara in Alma at the Sydney Opera House; Dead Puppet Society and Legs On The Wall's take on the Trojan war in Holding Achilles; drag brunch show Smashed: The Brunch Party hosted by Victoria Falcone; and Prinnie Stevens singing tunes by superstars like Aretha Franklin, Ella Fitzgerald, Billie Holiday, Whitney Houston and Beyoncé.
Plus, Sydney Symphony Orchestra will celebrate Lunar New Year outdoors at Parramatta Park; Polar Force at Carriageworks explores the extremes of ice and wind by pairing Antarctic field recordings with live industrial percussion; and Restless Dance Theatre's dance piece Guttered is set in a real-life bowling alley.
And, Lego lovers can check out a new Brickwrecks exhibition, which recreates shipwrecks with the plastic bricks. Also, ENESS, who was behind the 2022 fest's Airship Orchestra, is back with Cupid's Koi Garden — which'll give Tumbalong Park a six-metre-tall immersive water-play park right in the middle of summer.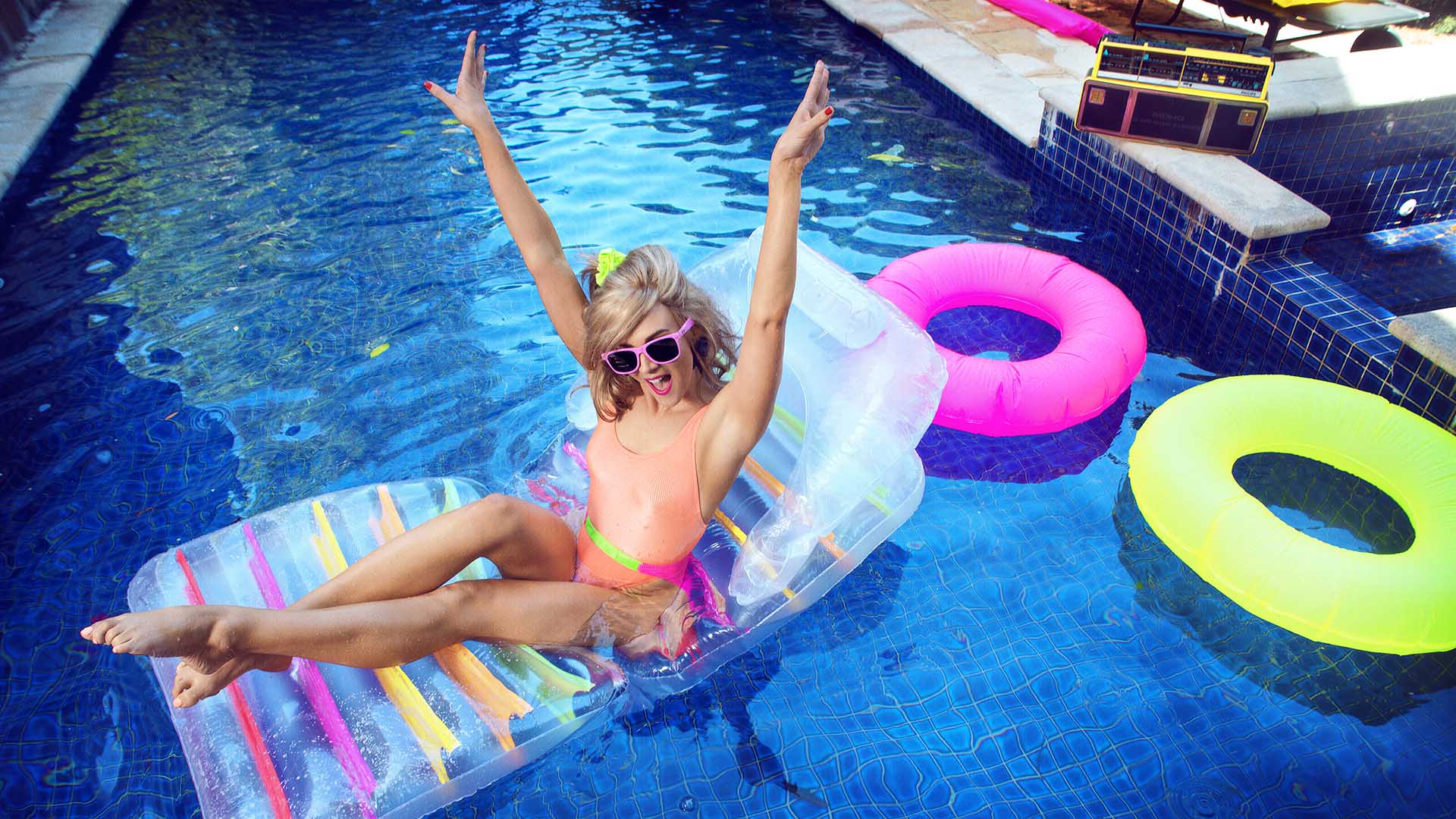 Top image: Sam Roberts Photography.
Concrete Playground Trips
Book unique getaways and adventures dreamed up by our editors