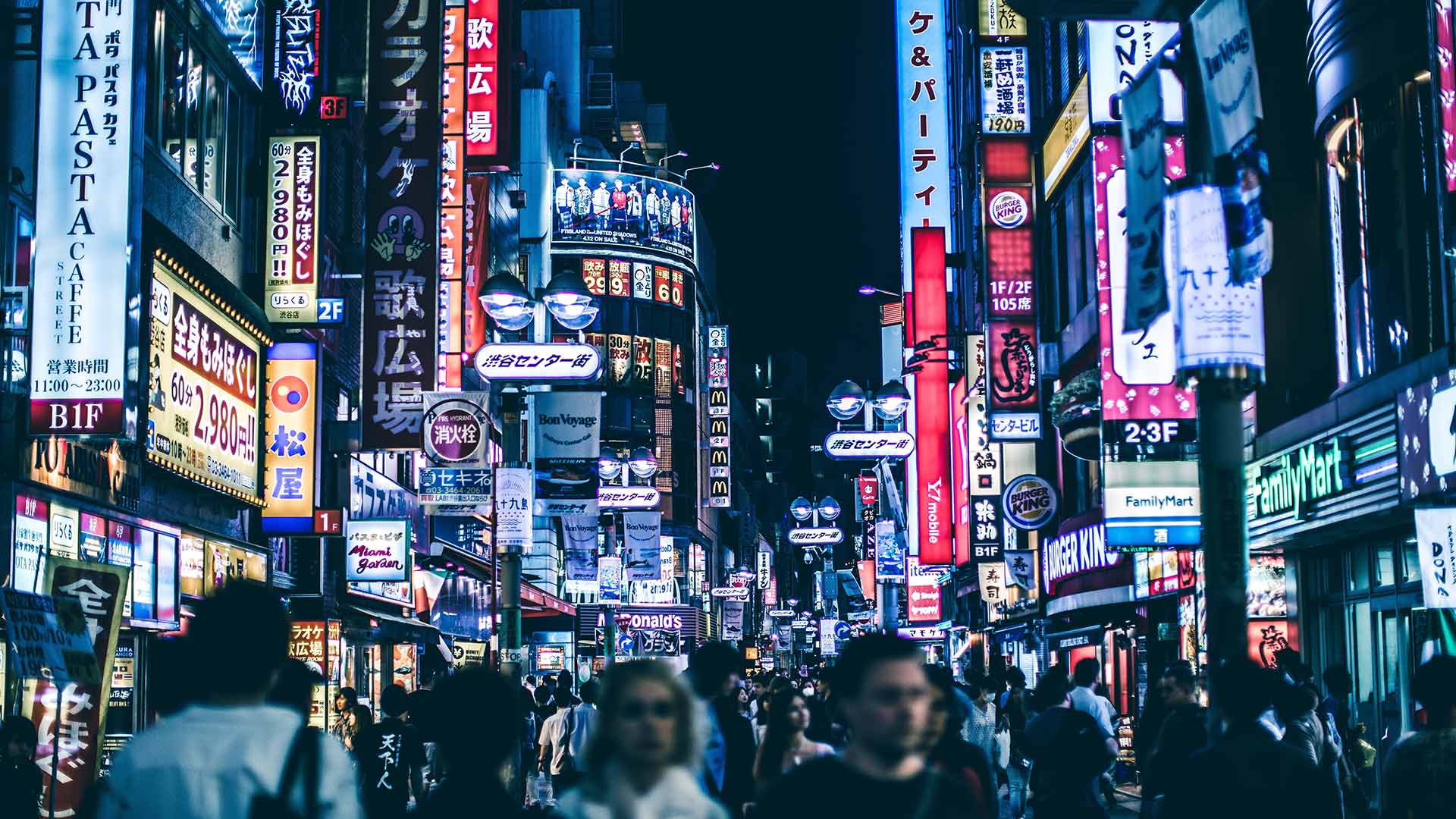 "
Plan Your Holiday to Japan
How to Travel Tokyo on a Shoestring
Good food is cheap, drinking on a budget is easy, plus Tokyo is a beautiful city filled with sights, sounds and cultural opportunities that won't cost you more than a train ticket.
In previous years, Japan garnered a reputation for being an expensive place to visit. In part due to its obsession with technology and the economic boom of the 80s, Tokyo specifically seemed like a distant dream for the budget traveller, however, these days it's quite the opposite.
Good food is cheap, drinking on a budget is more than doable and if you play your cards right, you can party for next to nothing. Beyond all that, Tokyo itself is a stunning city filled with incredible sights and day trip opportunities that will usually cost you nothing more than your train ticket. So, we've teamed up with Jetstar to create a guide to the very achievable dream of travelling Tokyo on the cheap. Read on to discover where to eat, drink, play and party without emptying your entire wallet.
WHEN TO GO
There's really no bad time to go to Tokyo — it all depends on what you want from your trip. To avoid the Australian winter, head over in June or July for Japanese summer. If it's snow you're chasing but bills you're saving, then plan to go towards the end of the snow season from February to March. You'll still catch the white stuff but won't have to pay premium fares. And although cherry blossom season is beautiful, it's also an expensive time to fly. Instead, look from August to November, one of the most underrated (but beautiful) times of the year. Those red and gold autumn leaves (koyo) definitely give cherry blossoms a run for their money.

GETTING THERE
Jetstar has definitely played a part in the recent influx of Aussie tourists in Japan. Their regular, ridiculously cheap deals have now made what once seemed like a far away holiday destination, an easily accessed reality for many travellers. Using their Price Watch, you'll be able to keep a close eye on the fares within your budget. And since anytime of year is worthy of a trip to Japan, receiving updates on Jetstar's famed off-the-cuff sales will do you well, too — should you feel like an impromptu jaunt to Tokyo.

SPENDING MONEY
In terms of how much you should put aside per day really depends on what you want to buy and where you want to go. If you've already pre-purchased your transport and are willing to walk a bit, too, you'll be able to eat well and get around comfortably with about 4000 yen a day ($45 AUD). If you're adding more transport to the mix, though, expect to fork out another 1000–1500 yen on top of that.
DON'T MISS
Even if you're avoiding touristy spots, places like Harajuku and Shibuya scramble are well worth a visit to, at the very least, snap a photo and soak up the atmosphere. Otherwise, check out something more local at Shimokitazawa, where vintage stores abound with some of the most meticulously collected vintage and secondhand clothing you'll find anywhere. And for eating and people watching, look to Commune 246, a culinary hub in the center of Aoyama. Surrounded by a rotating cast of food trucks and portable bars, watch some of Tokyo's coolest locals live their best lives.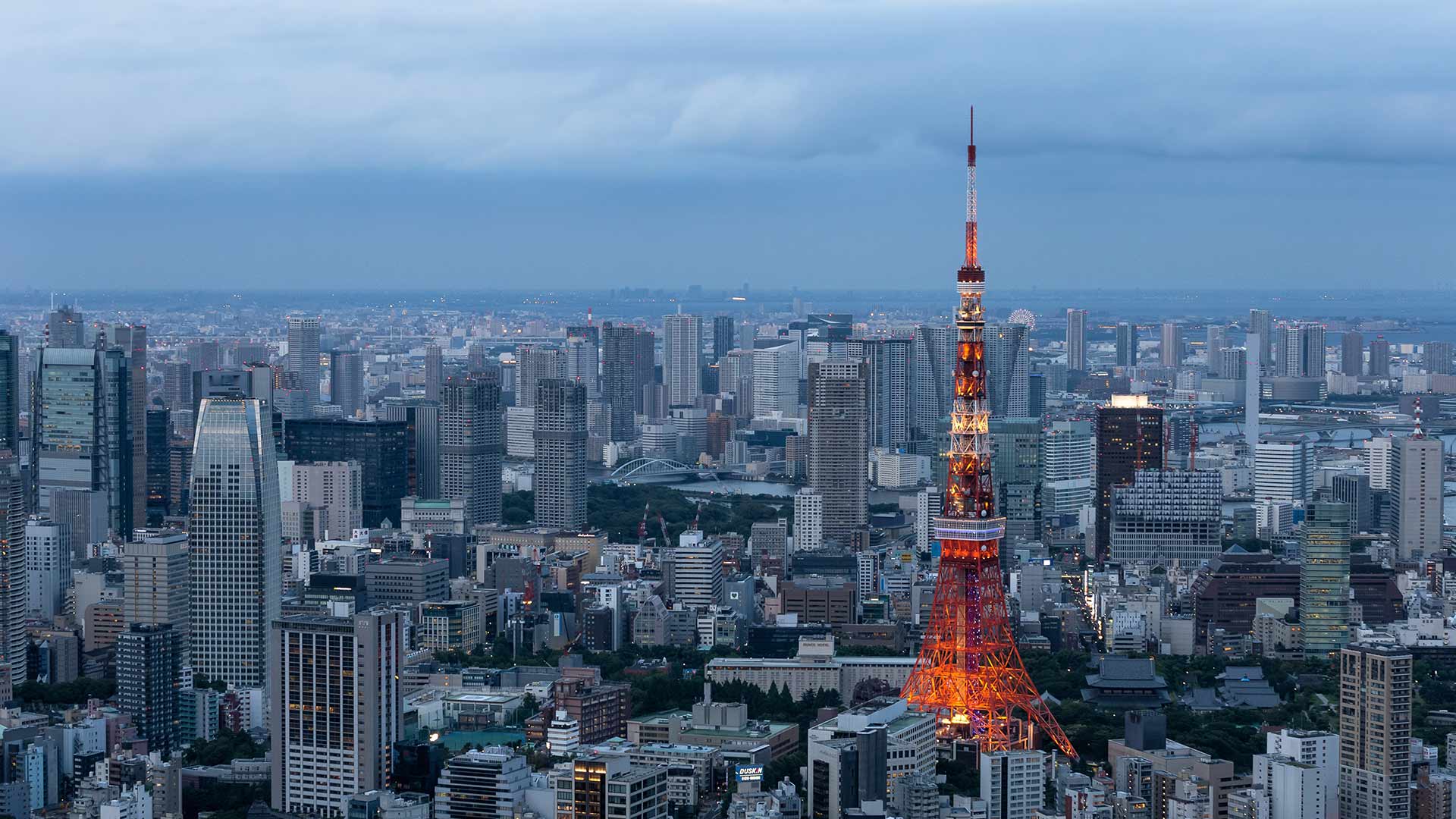 FREE: TAKE FULL ADVANTAGE OF THE FREE SIGHTS
One of the best things about touring Tokyo on a tight budget is that some of the city's most interesting and iconic sites are completely free. The city is home to some of the most stunning parks and gardens in the whole world like Inokashira Park, Ueno Park, Yoyogi Park and The Imperial Palace East Gardens, all of which are free. Beyond park hopping, you can witness Shibuya scramble, the bustling Tsukiji Market or get a bird's eye view of the whole city from Tokyo Metropolitan Government Building Observatory. All of these adventures will cost you nothing more than your transport ticket to get there.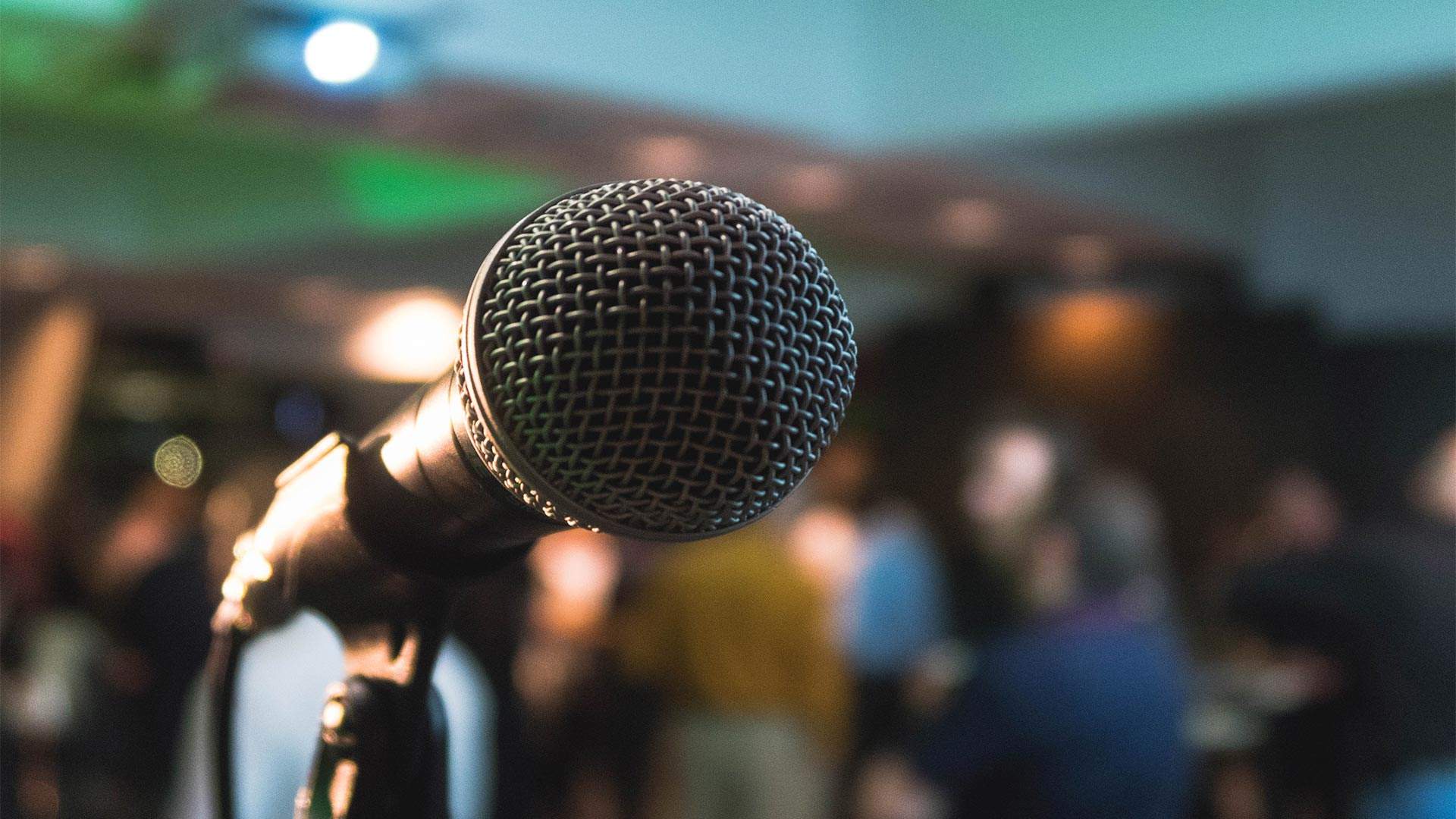 UNDER $10: BOOK YOUR KARAOKE SESSION OFF-PEAK
After drinking, the next logical step is of course karaoke — basically Japan's national sport. A night in a karaoke booth can vary price-wise from regrettably expensive to ridiculously cheap, the secret is to know when to go and, of course, where. If you're feeling confident in your Japanese and want to stray from the tourist-attracting mega karaoke houses, keep an eye out for the smaller, more independent looking establishments. These spots generally offer better deals to compete with the monolithic mega houses of Karaoke Kan and Big Echo.
When it comes to snagging a karaoke bargain, timing is key. As expected, peak times mean premium prices, so Friday and Saturday nights and before public holidays are the worst times to go. Also, avoid getting a booth a few hours before the last train (11.30pm–12am) as it's typically the most popular slot. If you're going out during the week and are ready to commit, book a room at 12am and stay until first train, which is around 5am, that way you can blow out your vocal chords without blowing out your budget.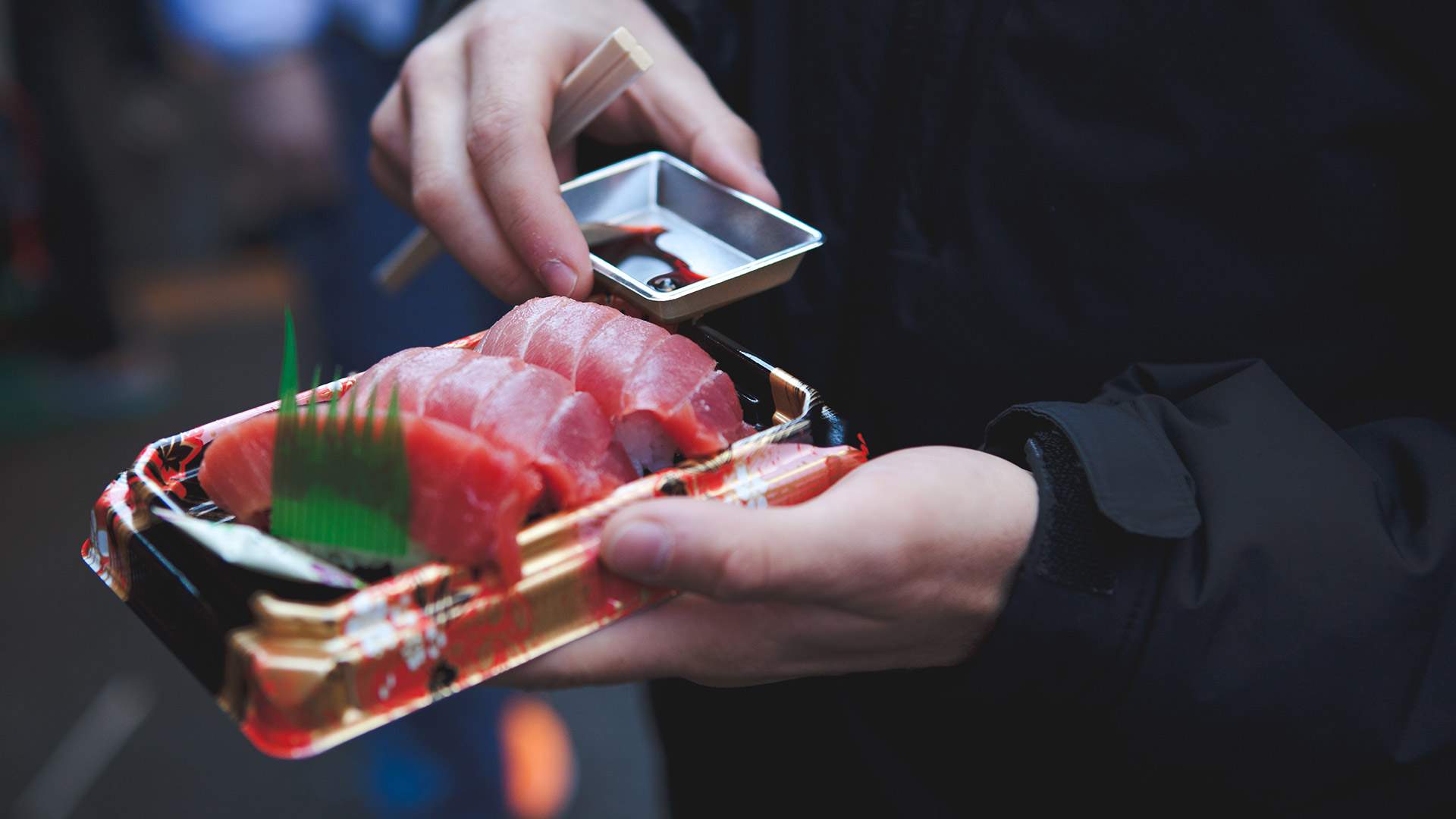 UNDER $10: DIG INTO FAST (YET QUALITY) FOOD
Even those with a vague passing interest in the culinary world know that Tokyo is a city overflowing with great food, but great food doesn't have to have Michelin stars and lavish price tags. Japan is a country obsessed with quality, and this obsession permeates every aspect of everyday life even including the nation's fast food culture. Fast food in Japan doesn't mean greasy hamburgers and crappy sandwiches. You can fill up on some of the most delicious curry, ramen, gyoza and, of course, sushi for less than 1,000 yen (around $10 AUD) you just need to know what chains to visit.
For curry check out Coco Ichiban, the ubiquitous home of fast Japanese curry, head to Harajuku Gyoza Lou to nab six gyoza for 290 yen (about $3.40 AUD) or if you're after something heartier, check out Seiya Ramen which serves up dishes for 500 yen (less than $6). Finally, Uobei Genki Sushi is a must-visit destination for lovers of a bargain and sushi alike. The plates here cost as low as 100 yen ($1 AUD) and the futuristic delivery service is peak Japan. With even the average meal being great, the whole mentality of 'you get what you paid for' doesn't really apply here.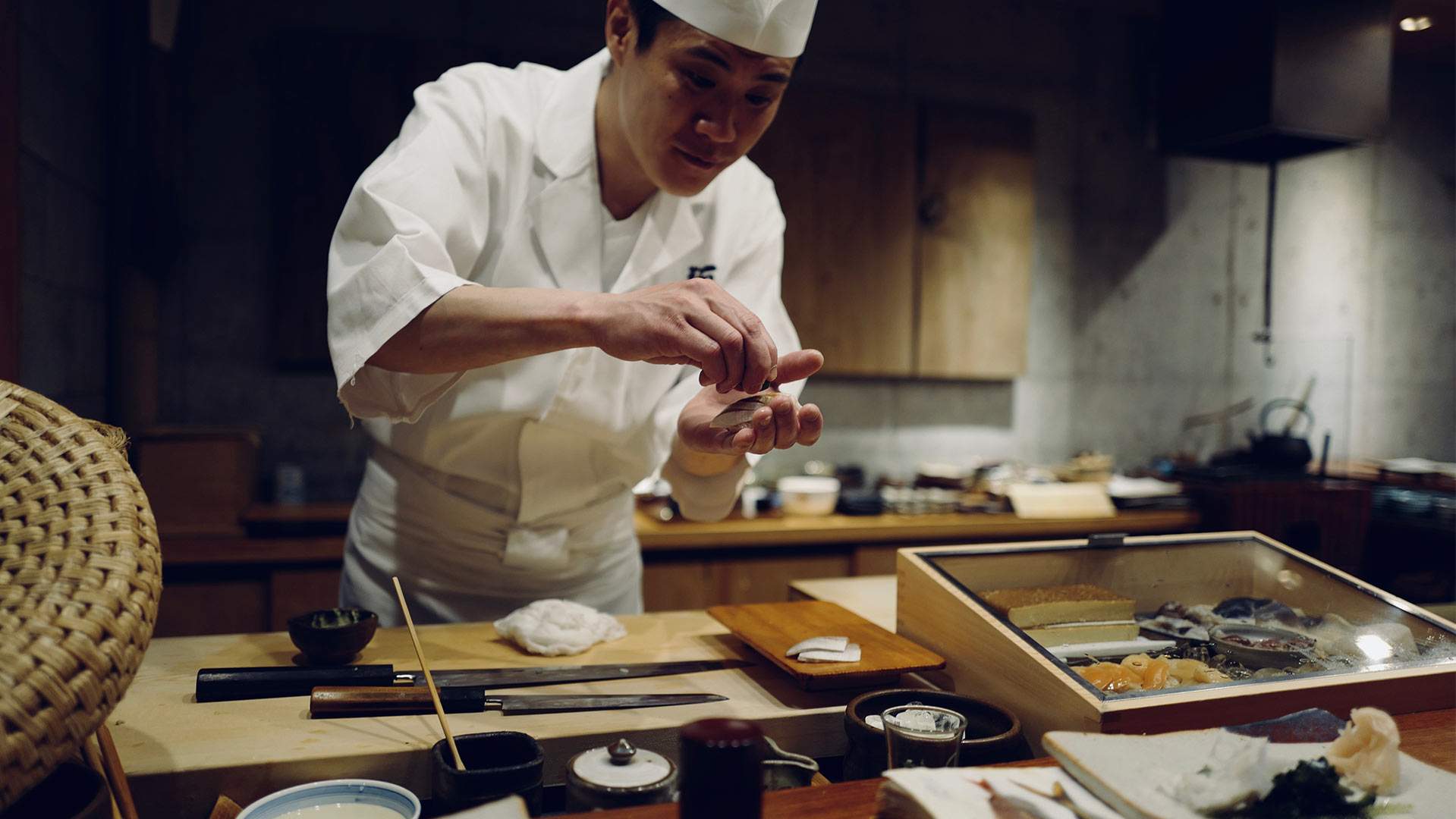 UNDER $10: DISCOVER THE BEST TIMES TO LUNCH
It's typical in Japan for many places to serve 'lunch sets', so if you're wanting to treat yourself to something special each day but don't want to blow out the budget, the heavily discounted lunchtime slot is your best friend. A lunch set usually consists of a main meal, side dishes and a drink ( if you're lucky, unlimited drinks) for less than $10 AUD. Even the Michelin starred restaurants of Tokyo go in on this lunchtime special. Hot tip: starred restaurant Nakajima in Shinjuku serves 800 yen ($8 AUD) lunch sets daily.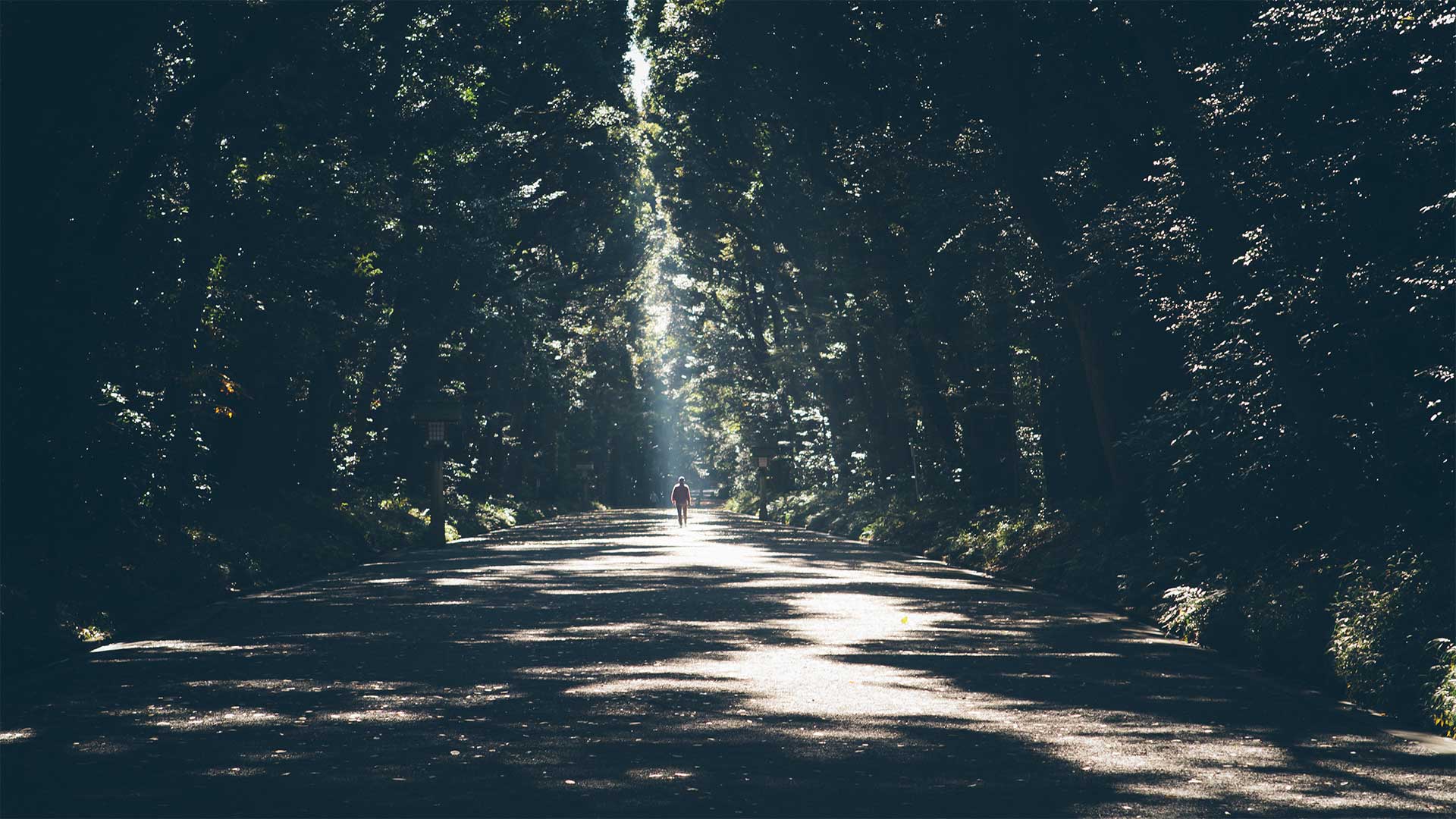 UNDER $20: VISIT 49 OF THE BEST EXHIBITIONS AND MUSEUMS AROUND TOWN
The city is also home to some incredible museums and galleries, which can be great for killing time if the weather isn't co-operating (which can be a common occurrence in Tokyo) — but either way, they're worth a visit rain or shine. Gallery hopping isn't typically the cheapest travel activity, but with a Grutt pass it can be. A Grutt Pass. For only 2000 yen ($20 AUD), this pass will give you free and heavily discounted entry into 49 of the city's best exhibitions and museums, including the Ueno Zoo, saving you a ridiculous amount of money. The best bit? You can grab a pass at Lawson convenience stores which a practically dotted on every corner of Tokyo.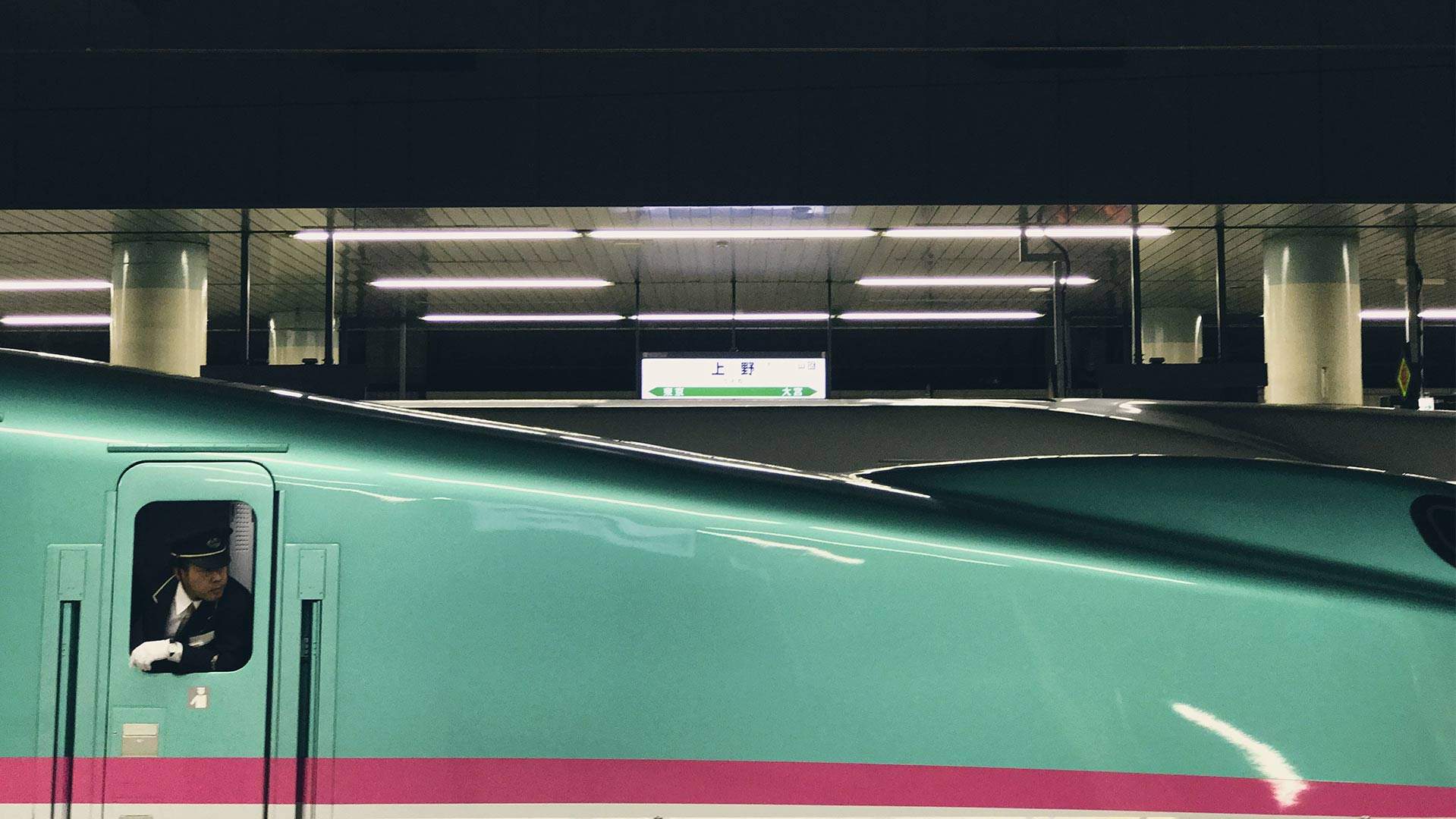 UNDER $20: PLAN DAY TRIPS TO EASILY EXPLORE MORE OF JAPAN
Though Japan is a pretty easy country to travel around thanks to its meticulously managed network of Shinkansen (bullet trains), travelling too far can get a little pricey. So if you want to explore wider Japan while avoiding the sting of high ticket prices, consider taking a few day trips. Mt Takao in Hachijoji is just an hour and a half away by train, offers great hiking (which is free — bonus) and a view of Mt Fuji money can't buy. If you want to visit the beach for the day, consider buying an Enoshima-Kamakura Freepass, which will get you a return trip from Shinjuku and free transport around the area for only 1470 yen ($15 AUD). Enoshima is the laidback beachside city located just a few hours from Tokyo city and Kamakura is a traditional-style town commonly referred to as mini Kyoto.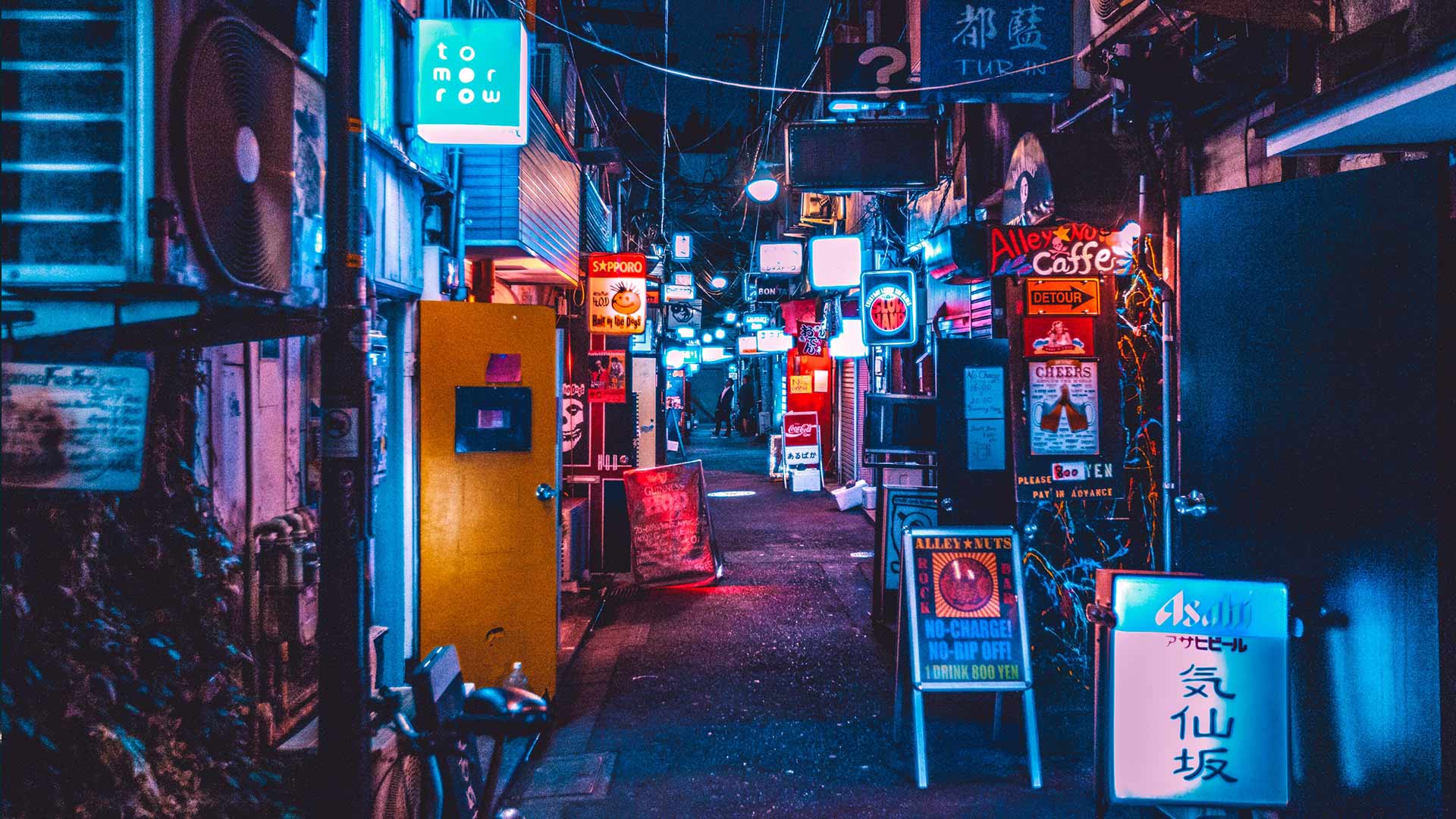 UNDER $30: GET TO KNOW NOMI-HODAI (ALL YOU CAN DRINK)
If you like to drink, one keyword you should learn is nomi-hodai (nom-ee-hod-eye) basically it means 'all you can drink'. An at times dangerous but money saving prospect, many local izakayas (Japanese bars) offer nomi-hodai specials the same way Aussie pubs do happy hour. Usually ranging between 1000–3000 yen ($10–30) per hour or two-hour slot, you can simply order as much as you want within the time window. Many places will require you to order a small snack plate, which on average costs around $3, but if you can drink a lot it all balances out.
If you want to take your time, local izakaya chains Kinno-Kura has 280 yen drinks ($3 AUD) and beers at Shinjuku's Izakaya Medaka are a crazy 110 yen ($1.50ish AUD).
ACCOMMODATION
Hot spots to stay around town on the cheap.

Book your trip to Tokyo on Jetstar to access the lowest fare available and save yourself some time shopping around thanks to their Price Beat Guarantee. And while you're at it, book your accom and make sure to organise that ever-important travel insurance — Jetstar's got you covered there, too.