A Local's Guide to the 2023 Ramadan Night Markets
Eat and drink your way through these annual markets like a pro — with tips from our resident Lakemba local.
If you are looking for an excuse to visit the 2023 Ramadan Night markets, or are simply seeking out the best of the best to build your itinerary before you go, you have come to the correct place.
Running from March 21 till April 20, this vibrant celebration of food and culture is open from dusk til 3am every night in the heart of Lakemba. The month-long markets take over Haldon Street for a celebration of the Islamic month of Ramadan, providing sustenance and a sense of community for participants while they break their daily fast  (something to be aware of when visiting), as well as providing the rest of the community with platefuls of reasons to enjoy authentic food and drinks.
These markets have been solidified as an annual institution within the community, breathing life into the local haunts of the suburb with food that you'll be craving all year round. If you are looking to test the waters with different cuisines, this is the perfect place to do so — the markets celebrate cultures from around the world, offering cuisines ranging from classic Lebanese and Indian dishes to lesser known Singaporean, Pakistani, Syrian and Burmese options to trial.
As a local and a frequent visiter of the yearly markets, here are my personal tips and the top stalls to add to your hit list. Our recommendation — dive in headfirst, you'll find yourself to be pleasantly surprised.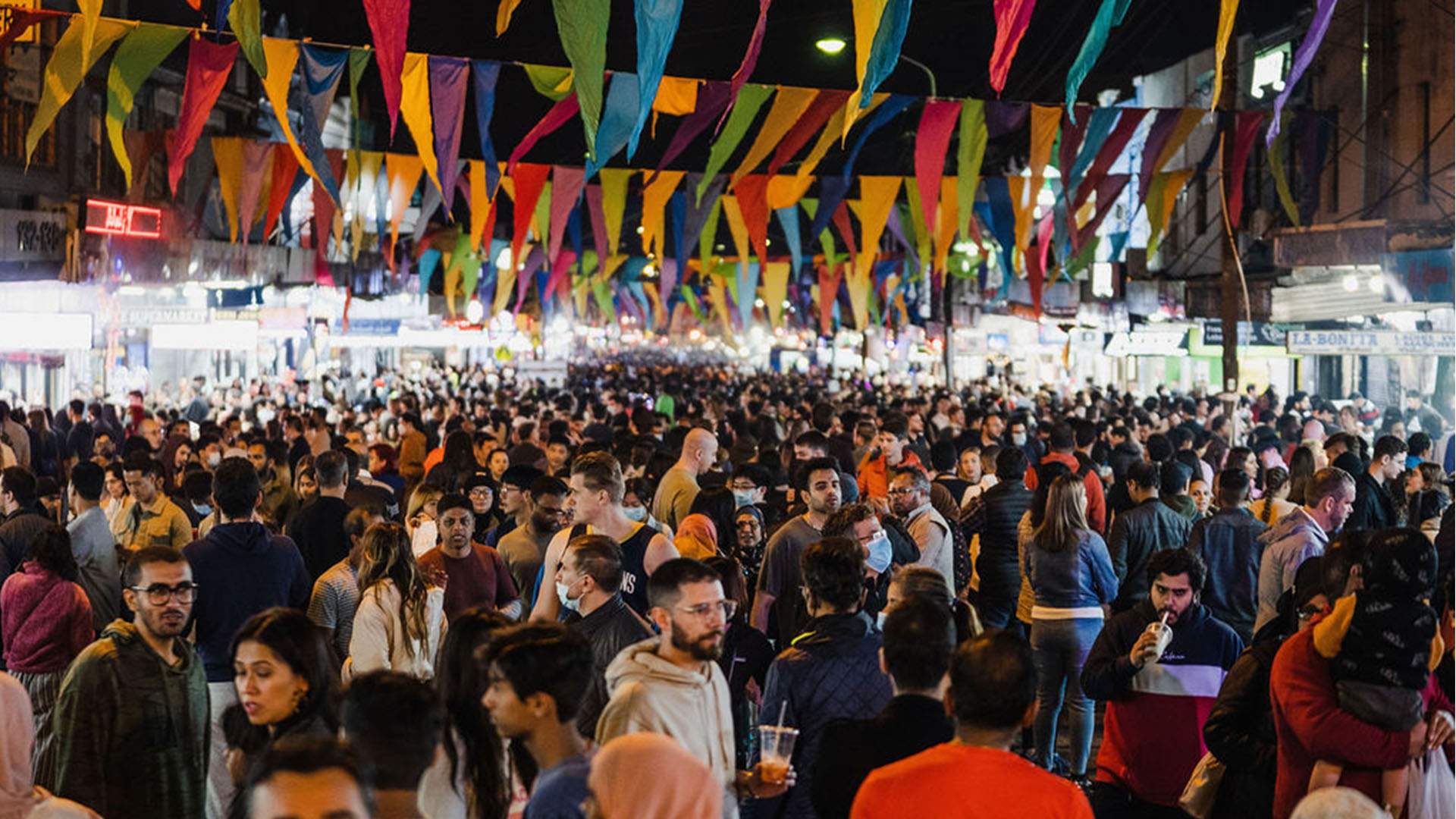 Hit Up The Headliners
To kick off the night, start with the stars of the show. These are all of the must-visit stalls, ranging from mains to snacks and desserts to local sips.
If you are a dessert-first kind of person, start your night with the knafeh from Yummy Yummy Knafeh or Al Fayhaa Nablous Knafeh. This is where you will find dessert and a show. The delicious Middle Eastern dessert is a must-try — cheese is the main ingredient so you will definitely experience what I refer to as the perfect 'cheese pull'. The dish is topped with pistachios to add texture and a rose water sugar syrup that complements the treat perfectly by adding a hint of sweetness. Or, you can opt for the creamy Syrian ice cream from Bakdash Ice Cream, a cold treat that leaves slightly more room to try everything.
Looking for something heftier? Sink your teeth into a camel burger if you're feeling adventurous, or any burger from Broaster Chicken for that matter, they're packed with flavour and served with a smile. Or try a personal favourite of mine: the Chicken Tikka burger from Adda Kebab & Spicy Chicken. This a Ramadan Night Markets special, so if you find yourself craving it throughout the year, you will have to wait until next Ramadan.
If you are not on the burger train just yet, head over to Deccan Flavours for their Chicken Tikka boxes — always a crowd favourite. Each box includes naan, juicy chicken pieces fresh of the grill, creamy mint sauce to accompany and a side of salad. Then there's Shahi Dastarkhwan  where freshly made chicken curry wraps are the main event, packed full of flavour and encased in light, pillowy bread, these wraps are also an annual go-to. When you head to the stall, you'll find four flavours of curries to try, including the Hariyali chicken covered in a minty marinade (green), chicken cooked in coconut cream (white), 'Majestic chicken' — a blend of turmeric and other spices (yellow), and the classic Chicken 65 (red).
To cleanse your palate and stay hydrated, try the freshly-squeezed — both shaken and stirred — lemonade from this small lemonade stand with a humble setup called Fresh Lemonade (it's next to the Commonwealth Bank in case you need a landmark). There are three flavours on offer here; classic lemonade, strawberry lemonade and mint lemonade — all of which include fresh fruit and/or mint so be wary of the seeds.
The Culture Vulture
For those seeking to fully immerse themselves in the culture of the night markets, opt for a coffee hit and try a shot of Arabic coffee. This is also from the Yummy Yummy Knafeh stand, so you can pair it with the fresh knafeh for the full cultural experience. This intense blend is similar to a long black and not for the weak, so we highly recommend sipping.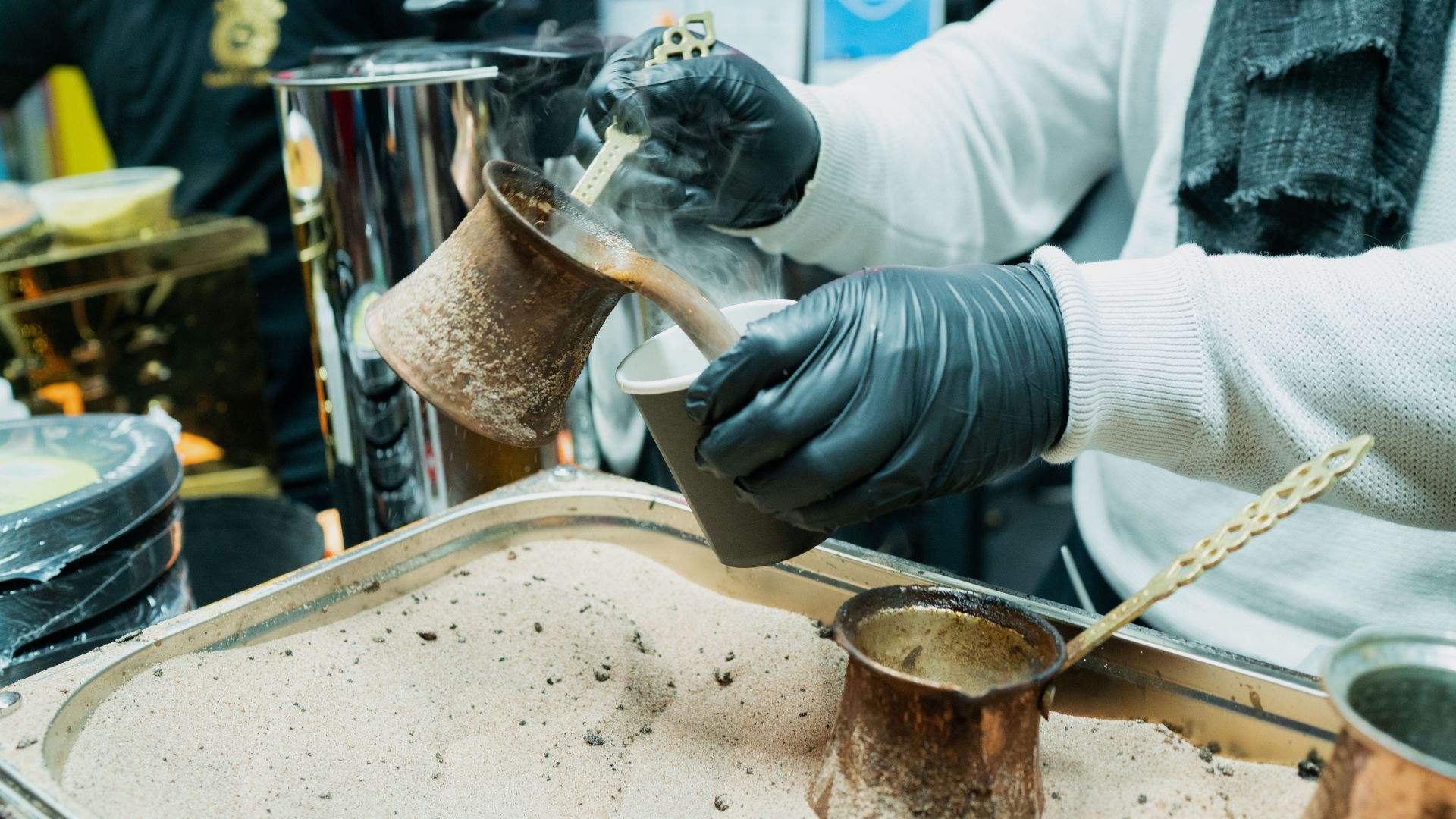 Keen to avoid coffee after hours? Head to The Nawabz to try the Kashmiri Chai or the Night Markets' 'pink drink' and stay for a snack. The gol guppas — thin, round shells filled with curried chickpeas — are a bite-sized treat and come with a liquid spice mixture to dip the balls into. Crispy and tangy with a hint of spice.
For a creamier drink, comparable to a thick white hot chocolate, opt for the Sahlab next to the King Crepe stand. This Middle-Eastern drink is like a warm milk pudding and is the perfect selection to warm you up on a cooler night.
Comfort Classics — If You Don't Intend to Venture Too Far
There are other foods on offer for those who don't want to venture too far outside their usual takeaway favourites — there's chicken fajitas from Fajita King, chocolate covered dessert sticks and crepes from King Crepe, chips on a stick — a personal favourite being from Al Fayhaa Chicken — and manoush, Lebanese pizza from Traboulsi Bakery and Al Fayhaa Bakery.

Tips and Tricks to Keep You Ahead of the Game
Here are some things to consider and hacks to live by when you explore the night markets:
First and foremost, be sure to take cash. Many businesses only accept cash and the majority have a preference for it. Secondly, peak times tend to be from 8pm-10pm, so to avoid the crowds head there slightly earlier or later. Keep in mind, though, that you will run the risk of stalls not being fully set up or on items selling out.
We also highly recommend hitting up the markets in groups or with reusable bags. There are plenty of stalls to explore and you will need your hands to hold your loot or post on social media — many businesses are happy to put on a show for you if you do — so you'll be likely to grab a feast and find a spot nearby to enjoy it.
When it comes to getting there, parking is really difficult to come across as the streets are flooded with people exploring the markets, so opt for public transport. Lakemba's train station is less than a minute's walk down from Haldon Street. Or you can visit a friend or family member near the area and enjoy the walk.
Finally, if you're not able to visit the markets but still want to try some of the food and drink and are in the vicinity, many of the businesses are now also available on UberEats. Keep in mind, though, that many of the dishes are stall specials and are only available at the markets.
The 2023 Ramadan Night Markets are on in Lakemba from 4pm-3am every night from Tuesday, March 21st until Thursday, April 20th. To stay up-to-date or for extra information, head to the event's page on the CBCity website.
Concrete Playground Trips
Book unique getaways and adventures dreamed up by our editors