TRAVEL & LEISURE
Sydney's Five Best Dog-Friendly Cafes
Bars, restaurants and hangouts where you can sit with a pooch at your feet.
Sydney's Five Best Dog-Friendly Cafes
Bars, restaurants and hangouts where you can sit with a pooch at your feet.
---
If you thought eating out meant leaving man's best friend behind, think again. More and more eateries are allowing diners to feast with Fido by their side — and sometimes you won't even be banished outdoors.
Whether you're looking for a casual cafe, a place to pamper your pooch or simply want to enjoy a pint with a pup at your feet, the harbour city has tables aplenty for you and your hound. Here are our picks of five of the best spots in Sydney where you can dine with your dog.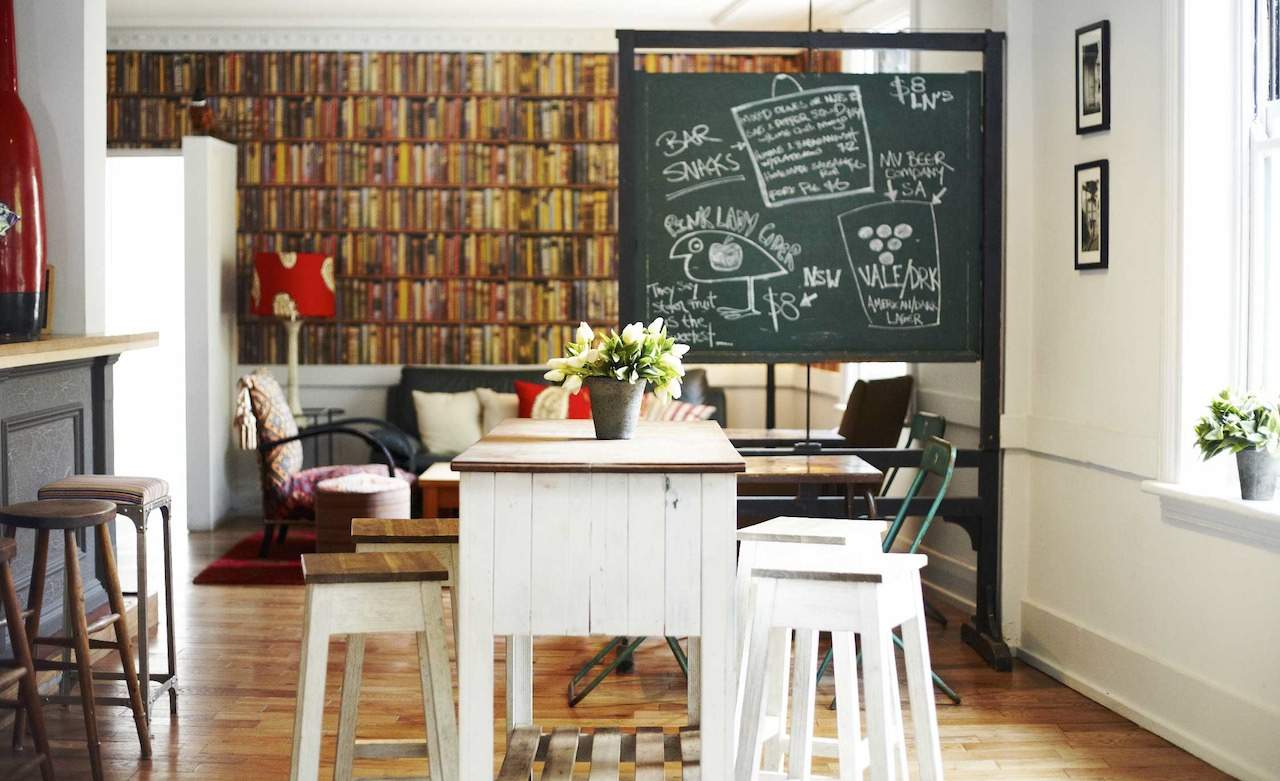 A dog in a pub is a fine tradition and all credit to the Duck Inn for allowing this custom to live on. When so many dog-friendly venues are outdoors-only, it's handy to have a place to retire to in rough weather. The Duck Inn is a homely hideaway where you can snuggle into a soft sofa, tuck into a Sunday roast or chill out with a burger and beer. There are light, bright interiors inside or a spacious beer garden if you want a breath of fresh air.
74 Rose Street, Chippendale; (02) 9319 4415; www.theduckinnpubandkitchen.com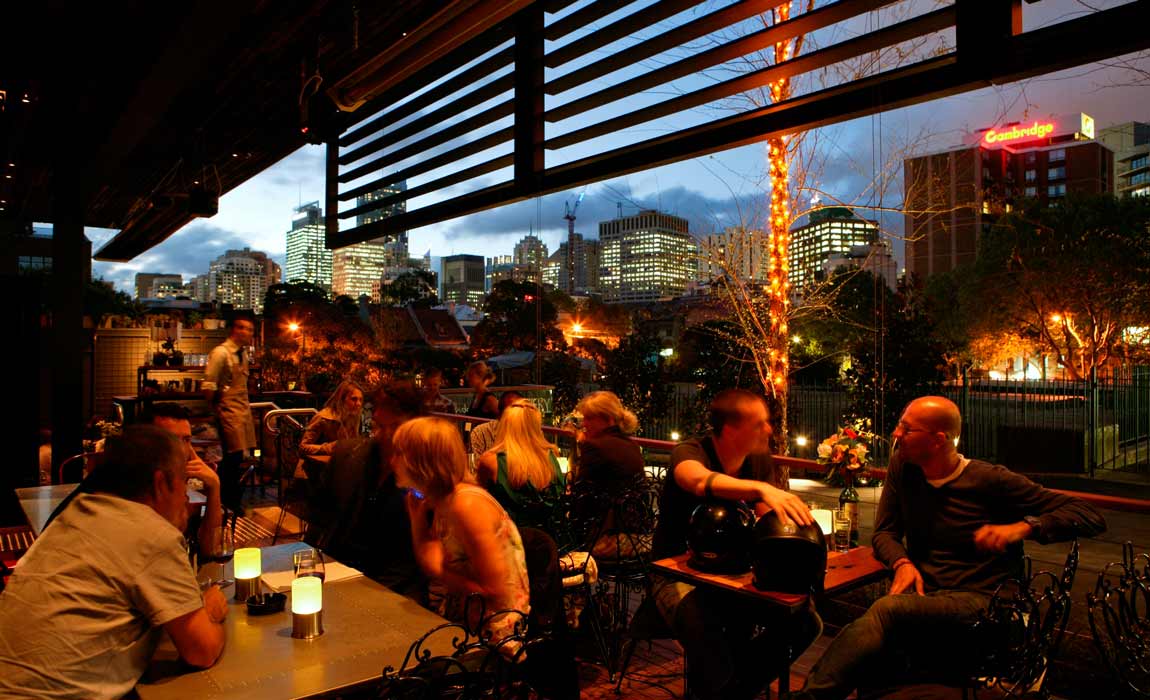 THE WINERY
The intimate laneway atmosphere of The Winery, one of Surry Hills' hotspots, is ideal for dogs. Tucked away from the hustle and bustle of Crown Street, a wall of pot plants creates a leafy barrier from the city. Dogs are allowed in the outdoor courtyard and, as long as the weather's fine, there's no better place to be. If you can bear to share, meaty treat starters like sausage roll, ox heart or even bone marrow with toast are sure to go down well with your four-legged friend. It's the perfect place for date night... with the dog.
285a Crown St, Surry Hills; (02) 9331 0833; www.thewinerysurryhills.com.au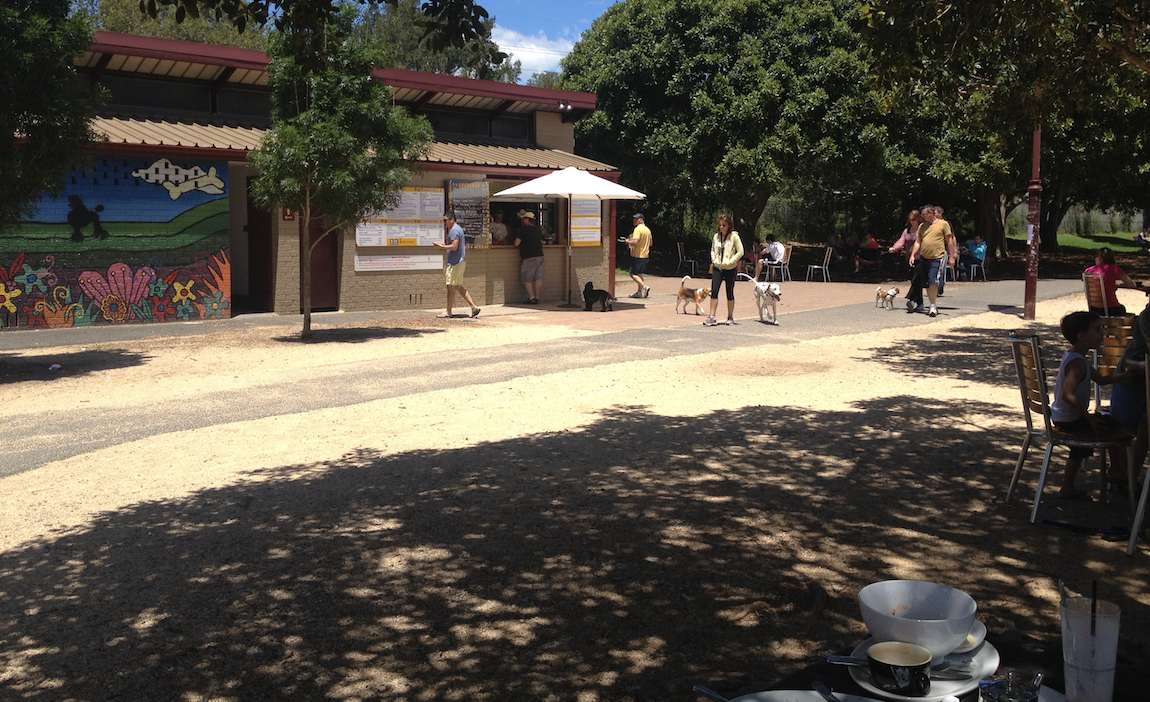 CAFE BONES
An institution among city canines, Cafe Bones is destination dining for dogs. Next to the off-leash Hawthorne Canal Reserve, it's outdoor seating only but worth braving even inclement weather so you can treat your mutt to a Pupaccino and maybe some of Cafe Bones' own dog biscuits. It's the place to socialise with other dogs and their owners, or simply see and be seen with your pup.
Cafe Bones, Hawthorne Canal Reserve, Leichhardt; (02) 8086 2433; www.cafebones.com.au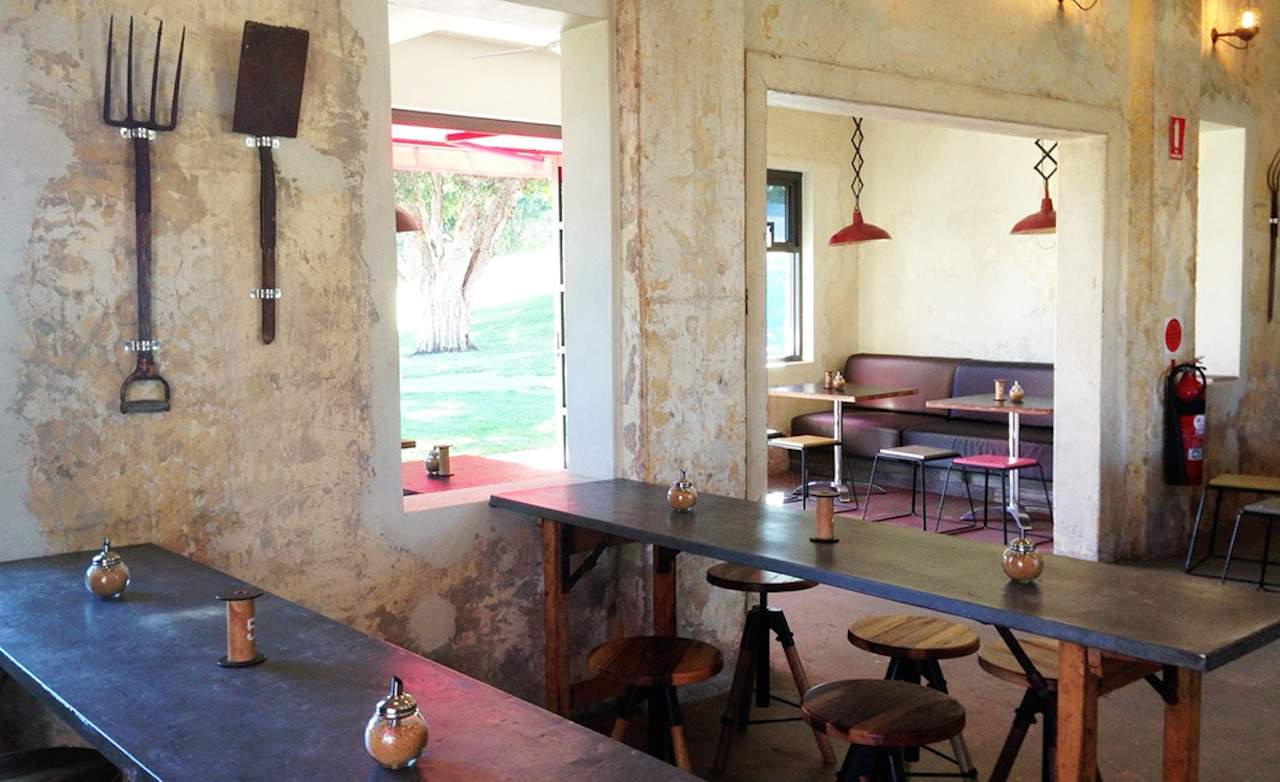 QUEENS PARK SHED
The colourful striped deck chairs outside The Shed are simply made for crashing out in after some off-leash action in Queens Park. Adjacent to the children's playground, the old pavilion building has been transformed into a shabby chic new eatery, where gardening tools as decor and reclaimed wooden furniture create the perfect rustic retreat. Wide open doors make for a relaxed indoor/outdoor vibe and there are plenty of outdoor seats for you and your dog. The menu is a cut above usual cafe fare — the wagyu burger is so good it's a struggle to share with your beef-loving best mate.
Queens Park (Darley Road side); (02) 9380 9350; www.queensparkshed.com.au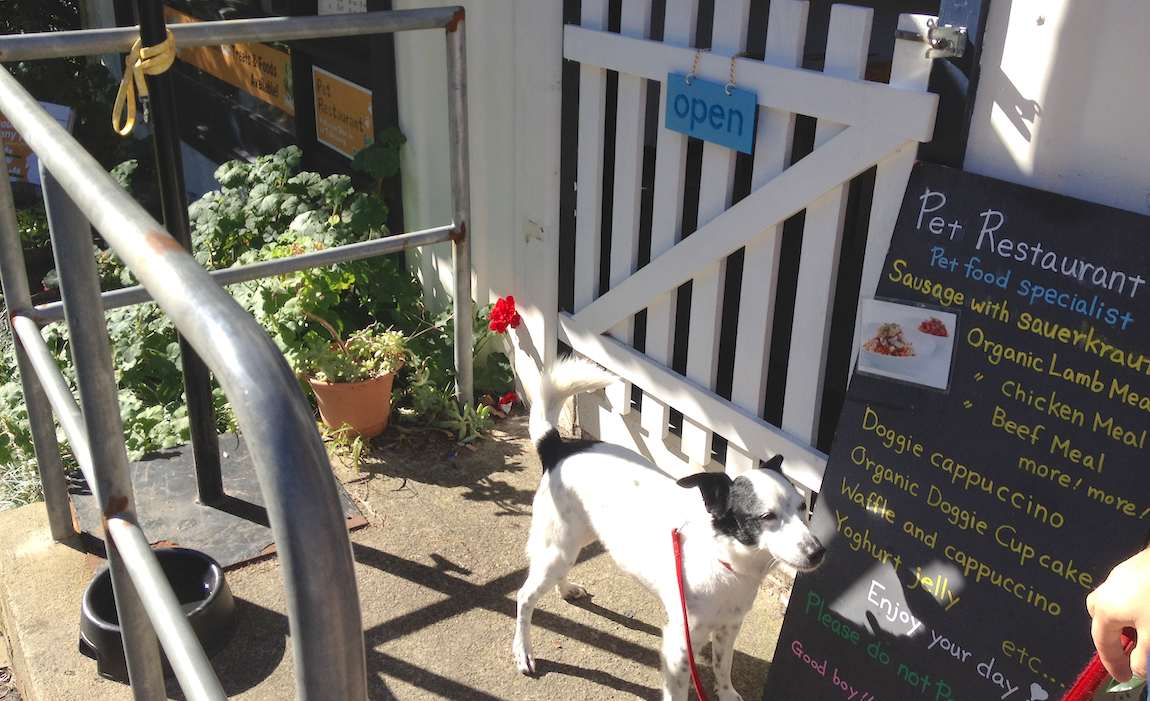 CHEW CHEW
A cafe where only your dog will get served — now that has to be refreshing for those disgruntled dog-owners who've been denied admission with their mutt. The gourmet banquet (organic, thank you very much) includes sausage with sauerkraut, bolognaise, chicken risotto and salmon. Diners are able to perch at their own miniature table, although less distinguished dogs (or simply those who have been taught more conventional table manners) can eat from a dish on the floor. At $9 for a 200g serving, doggie degustation doesn't come cheap, but there's no arguing with the quality. Without a doubt, Chew Chew is the ultimate place to pamper your pooch.
Chew Chew, Shop 3, Railway Walk, Wollstonecraft Station, Wollstonecraft; (02) 9460 7111; www.chewchew.com.au

Emma Shaw (with pup Harry) blogs at Sydney Dog's Life. Check it out for more restaurant and doggie destination reviews.
Published on January 02, 2014 by Emma Shaw