FOOD & DRINK
How a Red Rock Deli Chip Made Its Way onto Your Dinner Plate
With a winter-warming ox cheek curry recipe by Adam Liaw.
How a Red Rock Deli Chip Made Its Way onto Your Dinner Plate
With a winter-warming ox cheek curry recipe by Adam Liaw.
---
in partnership with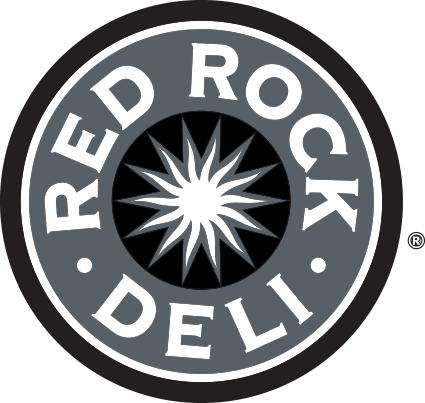 The first of Red Rock Deli's Secret Suppers has been and gone — and boy did Adam Liaw cook up a storm.
The exclusive supper series is running until September at secret locations across Sydney and Melbourne and sees some of Australia's most talented chefs whipping up mouth-watering, three-course feasts inspired by Red Rock Deli's new limited-edition range. And when we say exclusive, we mean it — only 20 lucky guests get to tuck into each lavish dinner.
For the benefit of those of us who miss out on these intimate events, the chefs are also sharing some of the recipes they've created based on these real fancy-pants chips. Kicking off the series was Malaysian Australian chef Adam Liaw, who has been a fixture on our television screens ever since his MasterChef Australia win in 2010. For his Secret Supper, Liaw cooked an Asian-fusion feast inspired by Red Rock Deli's Thai red chilli and creamy coconut chips, including a Korean bo ssam of pork, prawns and herb kimchi and a coconut and lychee pavlova with mango sauce. But it was the melt-in-your-mouth braised ox cheeks in red chilli and coconut curry that was the real winner.
So, if you missed out on the first dinner party, or were lucky enough to have nabbed a seat and loved Liaw's curry so much you just have to recreate it at home, you're in luck. We've got the hot little recipe here — and you don't need to be a pro to cook this one.

OX CHEEKS IN RED CHILLI AND COCONUT CURRY
Serves 10
Curry is the perfect dish to bring you back to life when the days grow darker and chillier. Inspired by Red Rock Deli's Thai red chilli and creamy coconut chips, Adam Liaw has created a rich, belly-warming and bold braised ox cheek curry.
Tip: If you're short on time, skip making the red curry paste from scratch and buy a commercial one (although it will be better if you go the whole nine yards).
For the red curry paste
50g dried large red chillies, seeds and stalks removed
10 large red chillies, seeds and stalks removed and roughly chopped
10 coriander roots (including leaves, stems and roots), roughly chopped
2 small brown onions, roughly chopped
3 stalks lemongrass, white part only, roughly chopped
6 kaffir lime leaves, roughly sliced
10 cloves garlic
3 tbsp grated ginger
2 tbsp ground coriander
1 tsp ground black pepper
2 tsp salt
2 tbsp belacan (dried shrimp paste)
¼ cup fish sauce
For the beef cheeks and gravy (curry sauce)
½ cup vegetable oil
2 cups red curry paste (above), or commercial paste
2-3L chicken stock
¼ cup fish sauce
2 tbsp sugar
10 kaffir lime leaves
4 stalks lemongrass
3 sticks cinnamon
5 star anise
2 tbsp cardamom
1L coconut cream
3kg beef cheeks
2 red onion, cut into chunks
20 spears baby corn, halved
2 cups button mushrooms, halved
2 cups green beans, cut into 5cm lengths
2 cups grape tomatoes
2 cups loosely packed basil leaves
For the garnish
25 kaffir lime leaves
3 cups coriander leaves with a little stalk attached
lime wedges, to serve
METHOD
Red curry paste 
Soak the dried chillies in hot water for half an hour. Drain well.
Combine chillies with all remaining curry paste ingredients in a blender or food processor and blend to a smooth paste. (You can add a little extra fish sauce to your blender to get it to catch the paste if you need to.)
Tip: You can keep the remaining curry paste in the fridge for about two weeks or freeze it in half-cup batches immediately to keep it fresh, as Liaw prefers.
Beef cheeks and gravy
Heat a large pot and add the vegetable oil. Fry the red curry paste until very fragrant.
Add the beef cheeks. When browned, add the stock, fish sauce, sugar, lime leaves, lemongrass, cinnamon, star anise and cardamom. Simmer for about two hours until the cheeks are tender.
Add the coconut cream and simmer uncovered until the sauce is red and rich.
Stir through the corn, onion, tomatoes, beans and basil leaves and continue to simmer until the vegetables are just tender.
Garnish
While your curry is simmering, remove centre rib of kaffir lime leaves and julienne. Then deep fry until crisp. Set aside crispy kaffir lime leaves, coriander and lime wedges for serving.
Serve with some kangkong (water spinach) fried in oyster sauce and steamed rice.
Image: Kitti Gould.
Published on May 21, 2019 by Cordelia Williamson