DESIGN & STYLE
Eco-Friendly Vegetable Packaging Doubles as Plant Seeds
In an effort to make gardening exciting, a UK art student presents us with vegetable packaging which grows its own vegetables.
People these days are really going the extra yards in trying to make recycling fun. Ben Huttly, an art student from the UK, has recently come up with an idea that promotes gardening, favoured sport of Nanas everywhere, through 100% recyclable and biodegradable packaging. His bunches of carrots and asparagus are bound with cotton twine, which is completely biodegradable, while the labels have been made with laser cutting machines, instead of using prink ink, which, as it turns out, is bad for the environment. Not only are the labels and twine completely recyclable, but the paper is also embedded with seeds, so once you've discarded your packaging it can go forth into the world and grow into lovely plants which you can nurture and, fingers crossed, eat.
Huttly's idea was to inspire people to reduce unnecessary waste and to bridge the gap between environmentalism and gardening. Considering most people buy their fruits and vegetables from supermarkets instead of growing them in their backyards or community gardens, Huttly figured that the medium would have to be the message, and used the packaging as the means of communication. So if his vegetables ever make it onto your local shelves, you can rest assured that you're not just buying carrots, but a potential lifetime's worth of them.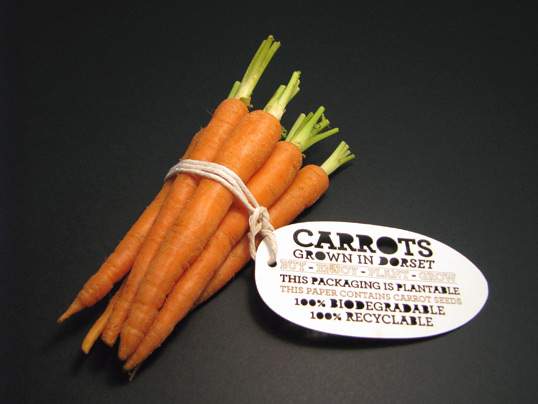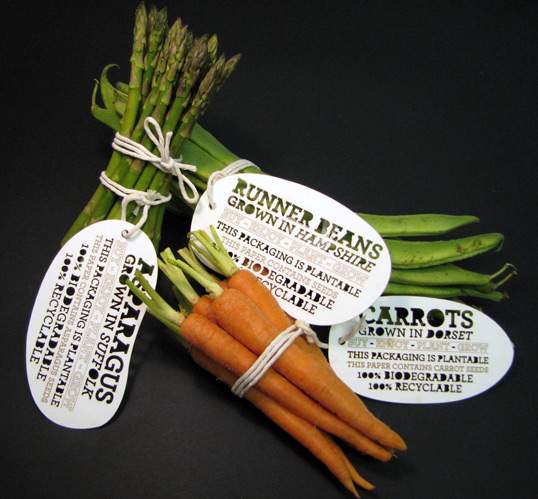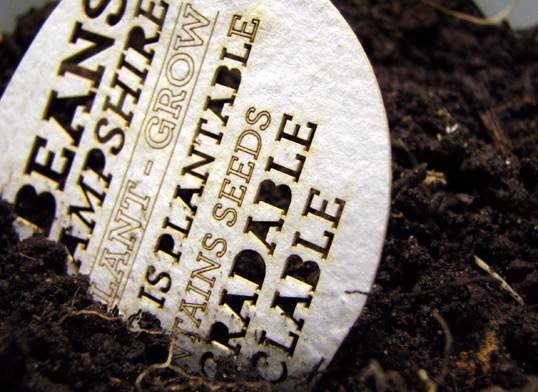 [Via PSFK]
Published on February 16, 2011 by Madeleine Watts