DESIGN & STYLE
Australia's First Denham Store Brings Amsterdam-Designed Jeans to Sydney
Because a good pair of jeans shouldn't have to come with an airfare.
Nerding out over denim is something only connoisseurs of wine or coffee could really understand. Region, preparation, final style; jeans aren't just flaps of fabric you squeeze into every day. But we don't all mull so deeply over selvedge, chain stitching and five point pockets — leaving that instead to a man called Denham.
Originally founded six years ago in Holland by a jeanmaker called Jason Denham (his actual name, what even), fashion label Denham has expanded to the UK, further into Europe, the US and now Australia (despite only having a core team of half a dozen creatives). Having opened just a few months ago on George Street in collaboration with Hilton Seskin (owner of Topshop and Glue), Denham is carving a niche for serious and not-so-invested denim fans in Australia.
The country's only Denham store has found a snuggly Sydney home in The Rocks, boasting a sweet, sweet heritage listing. Denham's new space wears floorboards from 1844, square-paned windows and bare piping to hold up the wares. They're also burning the same incense you'll find in the Amsterdam store, slightly like Subway's olfactory technique but significantly more classy.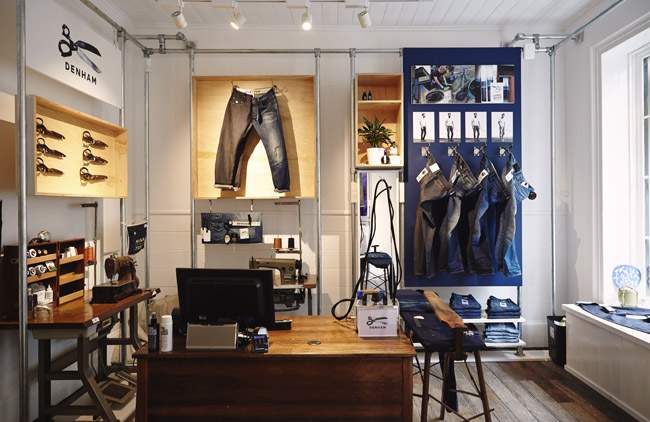 Denham are masters of The Little Things — more points in your pockets so your hand fits better; treating jeans as if they were already one, two, three years old; making waistlines appear lower than they actually are so you stay classy without nerding out. Using high quality Japanese denim, getting fabric effects through Italian laundries and making hardcore American-style work jeans, Denham seem to take the best bits out of every denim-crazy country and blend it with their own Dutch savvy.
Denham even make their own sake — one of Denham's head dudes is a seventh generation sake-maker. While you can't buy it in-store in Sydney yet (dastardly licensing laws), we can keep fingers crossed that our city's love for the stuff will find a way to will it over. But while there's a wide range of jackets, shirts, trenchcoats and hats to pair with your brand new slacks, with a name like Denham it's all about getting psyched on a new set of slacks.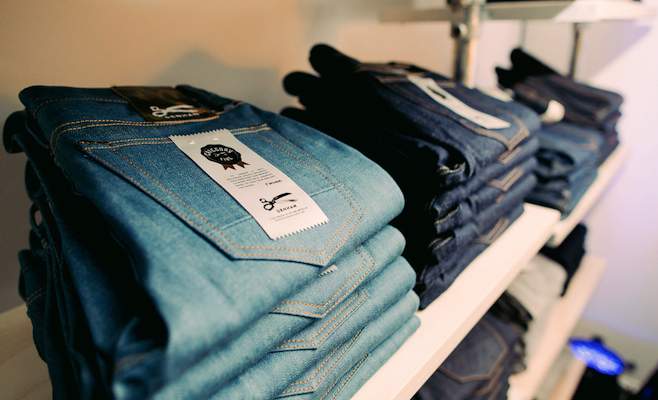 Denham denim specialist Kyl Jones knows his denim. Having worked for years for Glue (through which Denham was first distributed), Jones found his preferred Denham poison and pushed it all the way to its own Rocks store. Jones took us through a fitting with Denham's stretchy monkeymakers, quashing any former fears with jeans fittings. Going for a struggle-street-worthy skinny jeans fitting might dredge up the same kind of horrifying shivers as bikini shopping — tiny, tiny garments that expose every bulge. But it doesn't have to be this way — the Denham team are genuinely and refreshingly honest about what looks good on you, how it should fit and actually give you a bucketload of geeky denim tips you'll pass on to patient buds later. Seriously, ask questions.
Shorties like myself can get their long denim legs trimmed and altered in store; Denham rock two vintage sewing machines that took a specialist to seek out (and boy, are they expensive to fix). One rocks a hardcore chain stitch (the stitch super denim fans look for), the other a thinner stitch better suited to stretch jeans. While there's more of a male range instore, lady denim enthusiasts need not go wanting — anything you don't see on the shelves can be easily snavelled online.
So if you're one to psych out over selvedge or you're just sick of looking super bulgy in Kmart skinnies, get your jeanless butts to Denham.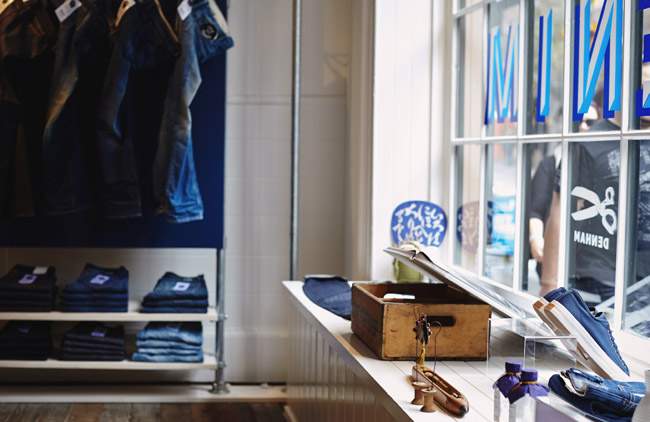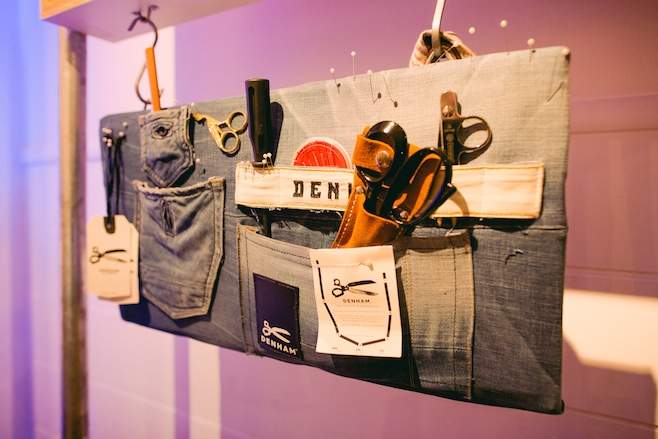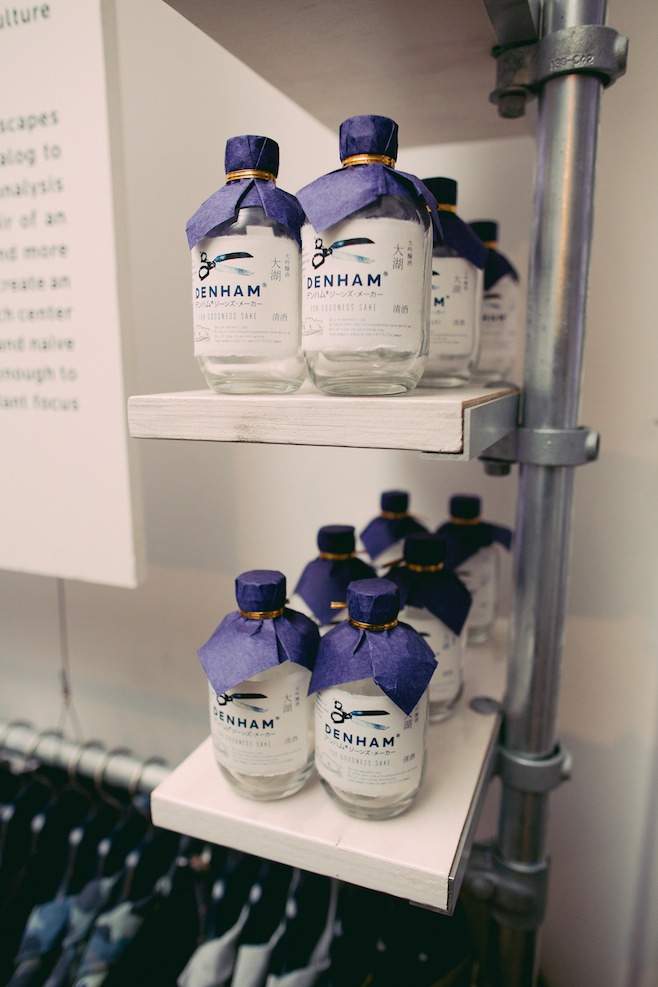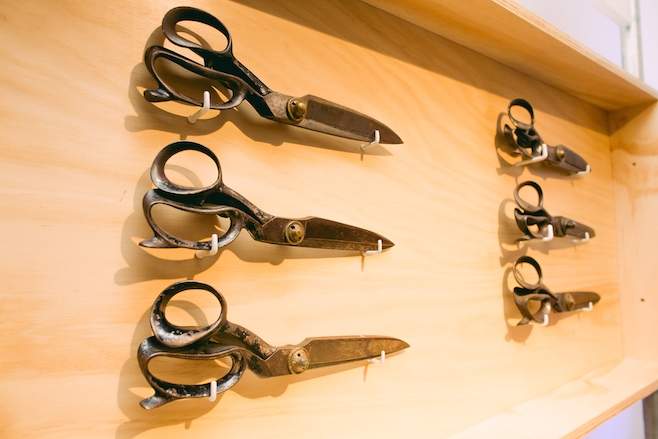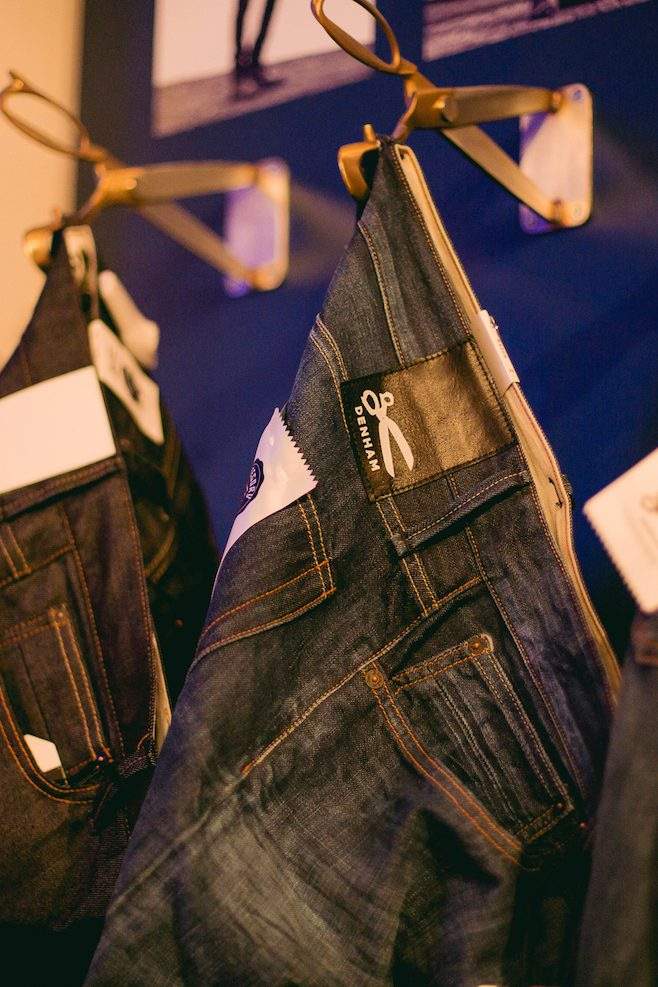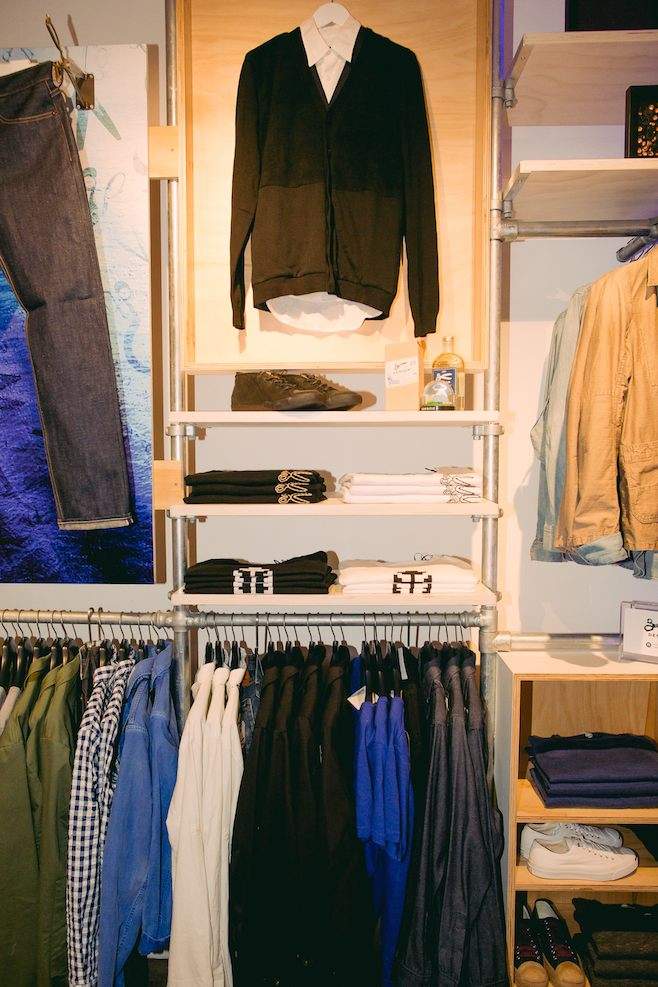 Denham can be found at 77 1/2 George Street, The Rocks; (02) 8252 9702; www.denhamthejeanmaker.com
Published on July 02, 2014 by Shannon Connellan