FOOD & DRINK
New Newtown: The Neighbourhood's Ten Best Recent Openings
Ten new places that have enhanced rather than replaced the suburb's classic spirit.
New Newtown: The Neighbourhood's Ten Best Recent Openings
Ten new places that have enhanced rather than replaced the suburb's classic spirit.
Not so long ago, Newtown locals went to the 'Townie' to drink and a handful of cafes to eat. Now there's a long list of options each quirkier, cleverer and more welcoming than the last.
But one does not simply open a venue in Newtown. Its locals are fiercely loyal and discerning, known for having evicted a McDonalds back in the '90s. A bar or restaurant opening up in Newtown has to feel like it was made by Newtown, not just plonked down in it, and that's produced some excellent establishments that are loved by both locals and outsiders. Check out these ten standouts.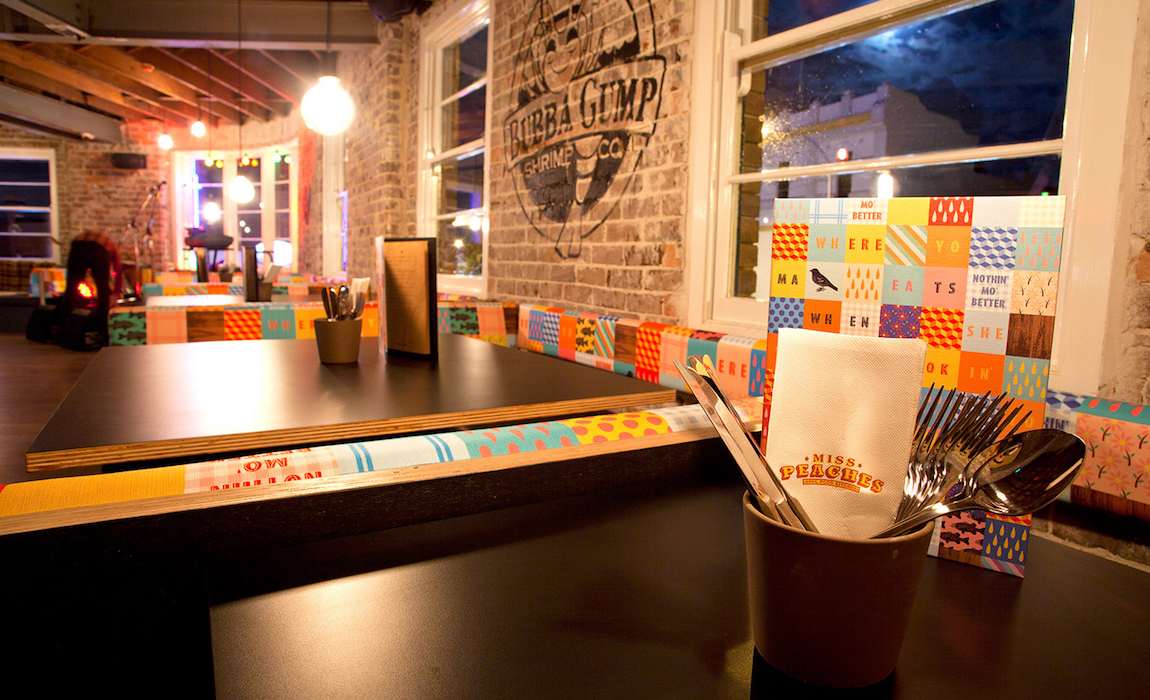 American food may be flavour of the month, but it's also the flavour of Newtown, as several recent openings attest. Step off Missenden Road and be transported to a pseudo-Louisiana where Miss Peaches and her Soul Food Kitchen are waiting. The spacious brick bar has old-school Southern charm with plenty of comfy booths, a balcony overlooking the hustle and bustle of King Street below, plus a blues-infused vinyl collection to get any feet dancing. The menu is the antithesis of all diets and not for the faint of heart. Think cornbread sliders filled with deep-fried mac and cheese, chicken or beef short rib (3 for $18), crispy tater tots with maple bacon ketchup ($8) or flaky crawfish pies ($12).

Like Tutankhamun's tomb, Carriageworks' food and drinks site seems to have had an ancient curse menacing it. Venues have come and gone (most recently John and Peter Canteen), perhaps banking on a more formal, sit-down crowd than they can reliably attract in a pre-show context. New bar and restaurants Cornerstone has a real chance of kicking this hex. It's grazing menu is masterminded by the Fresh Catering team, and it boasts a truly gorgeous fit-out that lures you in even if you're not spending the evening with a show at Carriageworks.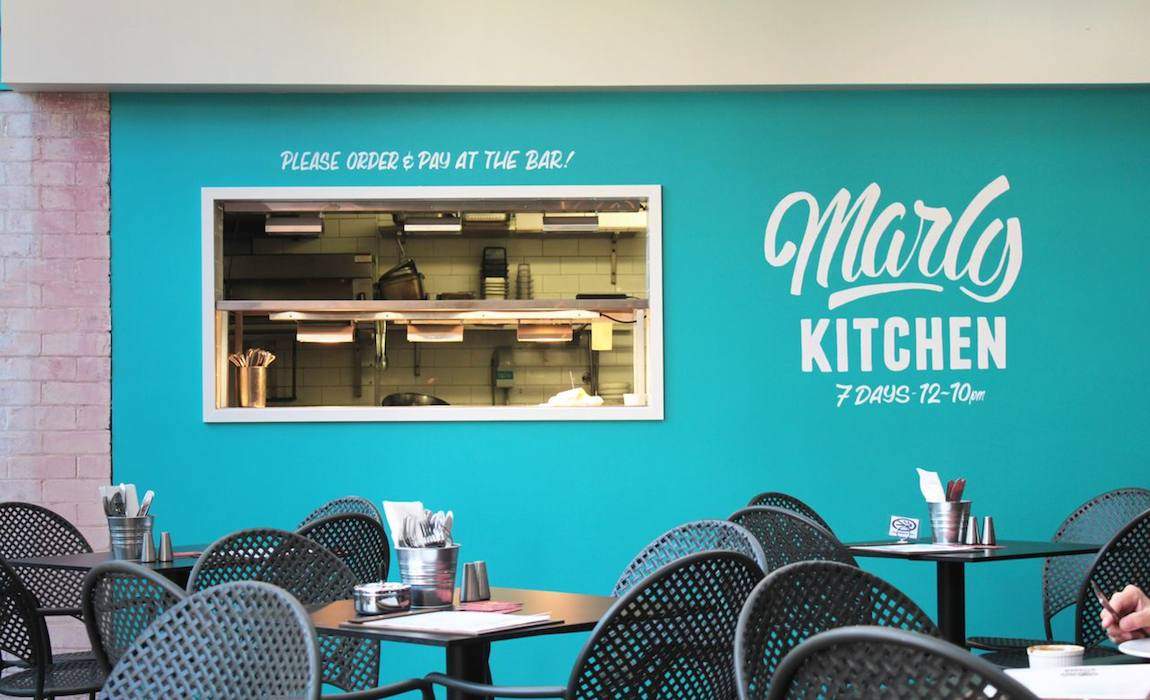 The Marlborough Hotel has tried to banish the ghosts of first years past with its new fit-out, and it's doing surprisingly well. New owners John Singleton and Geoff Dixon have breathed new life into the pub by introducing the Garden Bar while still maintaining the old-school charm for which the Marly is known. back courtyard is the perfect spot to spend the afternoon catching some rays in the secluded, art deco-furnished terrace. The kitchen has gone Deep South, and not timidly. You gotta try the waffles — choose from crispy buttermilk deep-fried chicken, smoked pulled pork, cheesy BBQ sirloin or Mexican lentil toppings ($8).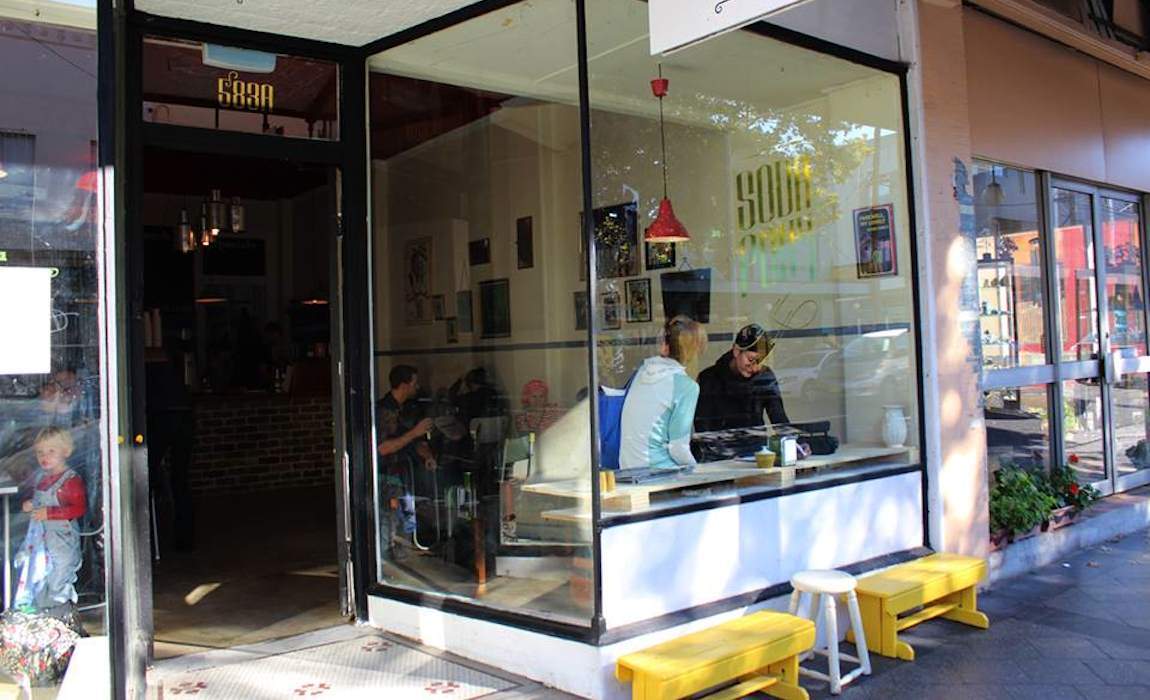 Newtown has always had a superlative cafe scene, and Soda Pony is the latest bearer of that tradition. Positioned at the south end of King Street, Soda Pony fits in seamlessly amongst the many second-hand vintage stores, invoking feelings of nostalgia with its mismatched chairs and antique posters. Try their epic choc-malt frosty thickshake ($5.50) — only for the courageous, but totally worth it. What's more of a bonus is that they're serving a mean Double Roasters coffee ($3.50) here, so reheating your mitts is taken care of. You may, however, have to take care of your landlord — you've found a new home.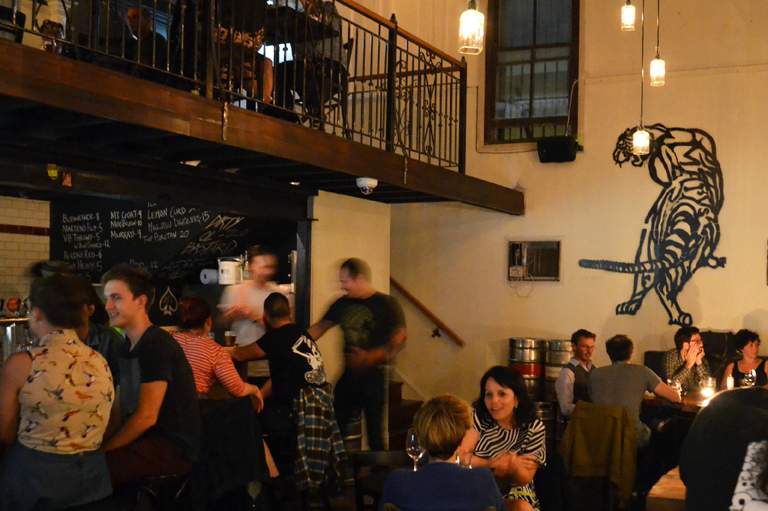 The fit-out is undoubtedly cool, a step up from some of the surrounding venues without a doubt. From the literally bottomless Jack Daniel's bottle light fixtures to the big, chunky, brother-made wooden table on the far right ground floor corner, it's clear a great deal of time and effort has gone into gutting what once was and tailoring it to suit Newtown's growing crowd of aesthetes. Luckily, judging from the diversity of said crowd, and much like the suburb itself, everyone and anyone seems to be welcome. The burgers are already famous — like Maccas in style, but with the fancy finger work of Powell on the grill, not to mention the fabulously now trashcan-lid-smoked bacon as an optional extra, the taste beats that shining yellow M any day.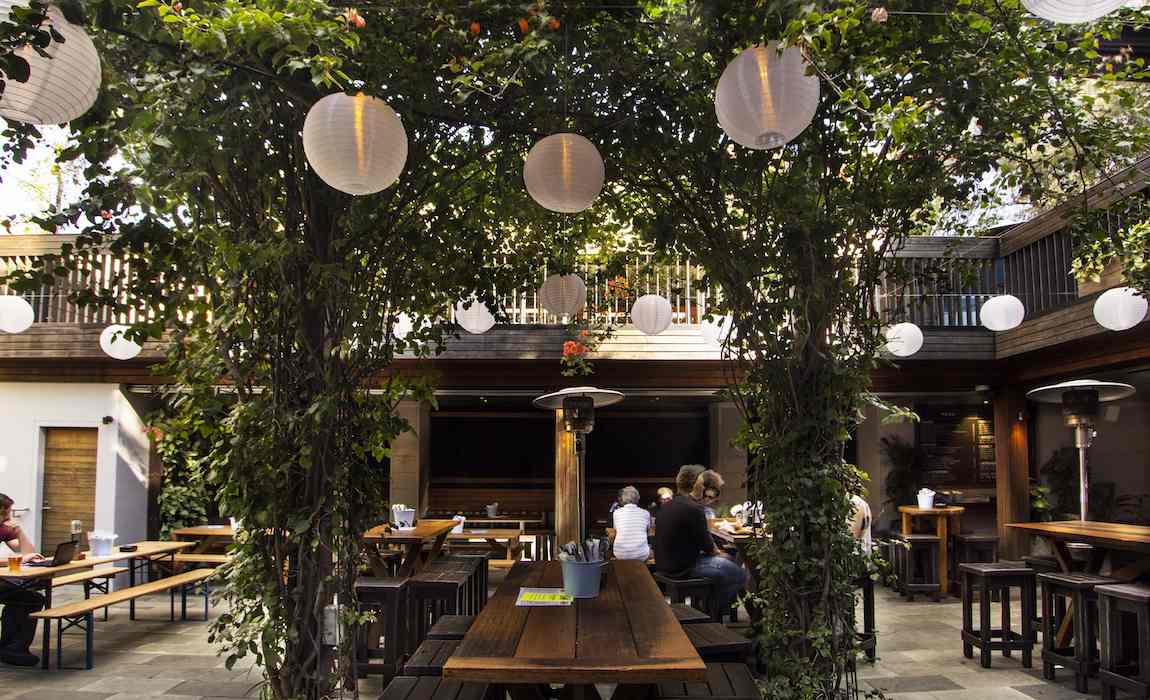 The Bank's got a reputation as being a boozy outer suburbs drinking den frequented by out-of-Newtowners and doesn't quite fit into the area's grungier vibe. Now the longstanding Sumalee Thai restaurant downstairs, which was serving Newtown's international cuisine of choice for about 20 years, has made way for a gourmet gastro pub grub kitchen. The nameless kitchen offers restaurant-standard meals rather than dishing out just burgers and chips (although that too is on offer, if renamed 'bun stuffers'). There's no reason why the Bank won't enjoy the same success as the Newtown Hotel, and there are plans to extend the terrace to a front balcony, like the Newtown (though some work needs to be done on the bland front bar to make the back garden, which is very inviting, to be more than a hidden secret).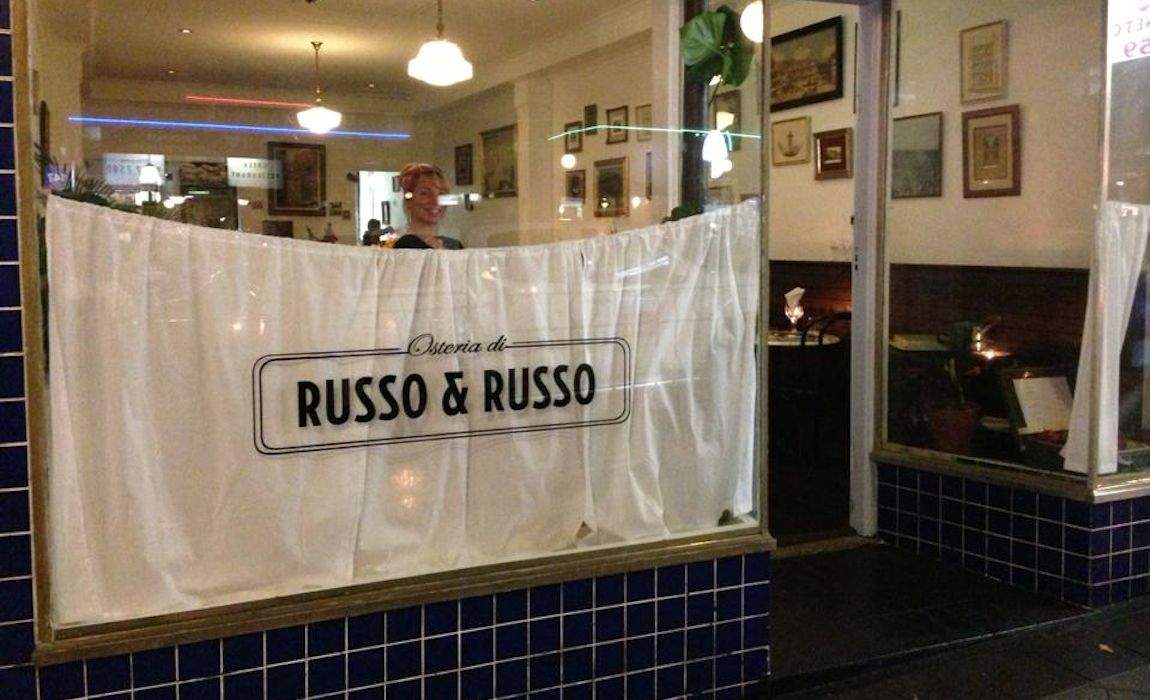 Technically, this may be Enmore, but Russo & Russo's effect is definitely felt towards the Newtown end of the street. It's building up the local fine dining scene pioneered by Hartsyard, Spencer Gutherie and Sixpenny. Head chef Jason Saxby bent the norm at The Bridge Room with nice, quirky takes on traditional dishes, but he's free from the semi-corporate environment now. There are no Italian standards on the menu, but rather busy, fussy dishes such as the wild hare ragu intertwined with scarlet red, hand-rolled beetroot pasta ($24). The glazed beef cheeks with semolina gnocchi, broad beans and radicchio ($28) is a hit, too.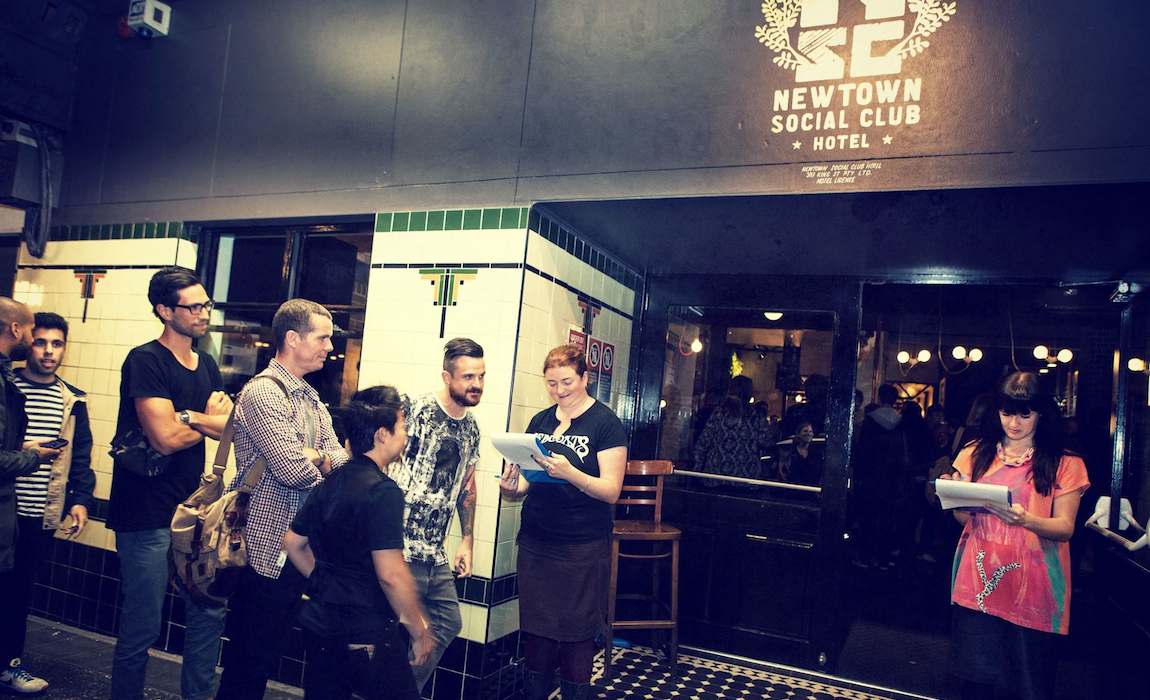 It was a sad day for Sydney's live music scene when Newtown's beloved Sandringham Hotel was placed in receivership last June, and even sadder when it was finally forced to shut its doors in December. But there was also cause for cautious optimism, with word that the team behind two of Melbourne's most iconic venues, the Corner Hotel and Northcote Social Club, would be taking over the site. Bands haven't started playing yet (the band room on the second floor needs renovations), but it's a nice place for a cheap pizza and beer in the meantime and has retained a lot of the old venue's spirit.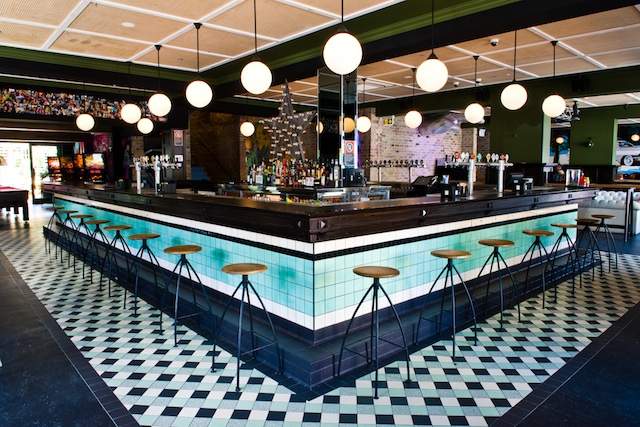 Okay, this one's been open since October last year, but it's been such a pioneer of the Newtown Renaissance, it deserves a long celebration. The pub oozes Newtown; from local street artists' art adorning the walls, to the cinema on the second floor, which shows indie flicks during the week. And you may remember the pop-up bar Freaky Tiki, which operated in the hotel before the refurbishment? Well, the Tiki is well and truly alive too, with cocktails from the former bar that scream rock and roll. Try the Janis Joplin, chamomile tea-infused Jack Daniels, white crème de cacao, Cointreau and lemon ($16).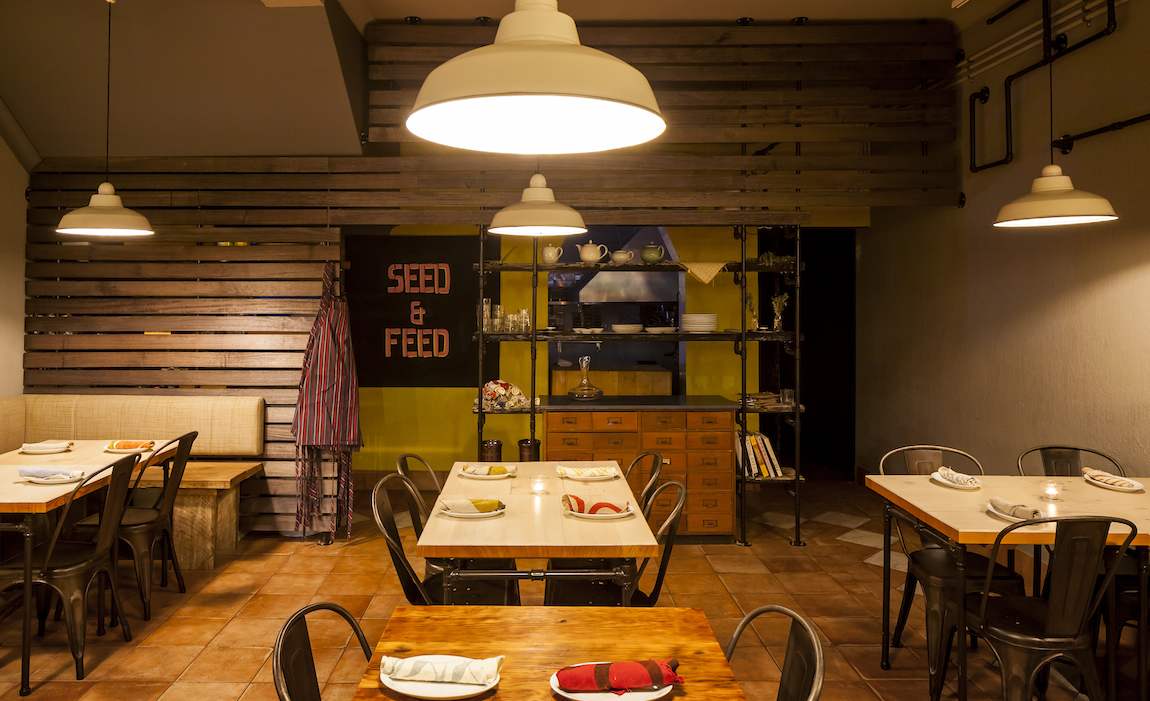 Hartsyard may be the oldest venue on this list (one year old in May), but it's the kind of place that keeps surprising you anew. It's American food again, this time with the experimental touch of a fine diner. Start with the poutine ($23) for a no-holds-barred introduction to American cuisine that borrows generously from the Bible Belt, French Canada and the friction between urban and rural dining. Hartsyard prides itself on homegrown ingredients and traditional recipes reappropriated for a modern palette, and it delivers on all three fronts. So, grab your friends, order generously, and be prepared to use your hands and lick your fingers.

By the Concrete Playground team.
Published on June 20, 2013 by Rima Sabina Aouf