ARTS & ENTERTAINMENT
Concrete Playground Meets Mystery Road's Ivan Sen and Aaron Pedersen
The master filmmaker and actor discuss Indigenous stories, going it alone and science fiction futures.
Concrete Playground Meets Mystery Road's Ivan Sen and Aaron Pedersen
The master filmmaker and actor discuss Indigenous stories, going it alone and science fiction futures.
Ivan Sen has always gone it alone. In the world where we live, filmmakers have set decorators, editors, production managers, post-production technicians, concept artists, storyboard artists and legions of other scurrying assistants. Not Ivan Sen. He's an Australian filmmaker who does it all himself, and his outsider approach has so far taken him from his native rural New South Wales to places like Sundance, Cannes and Berlin film festivals.
This directive — hands-on, honest, thoughtful, singular filmmaking — now stretches into the guts of his latest film, an outback murder case, Mystery Road. It's a quiet, steady yet thrilling film, held together by Aaron Pedersen's staggering performance as a lone, Aboriginal detective.
To talk about Ivan's films, you have to talk about equality. In Sen's film worlds (Toomelah, Beneath Clouds), as in this world, some people are more equal than others. When Julie Mason, an Indigenous girl, is found with her throat cut off Mystery Road near Massacre Creek, no one gives a shit — not the cops, not anyone. This is the crime genre plot-point that opens up to a chasm of inequality. Underneath the high skies and low plains of Mystery Road, something else surfaces — a frighteningly beautiful, dead-on look at a troubled country.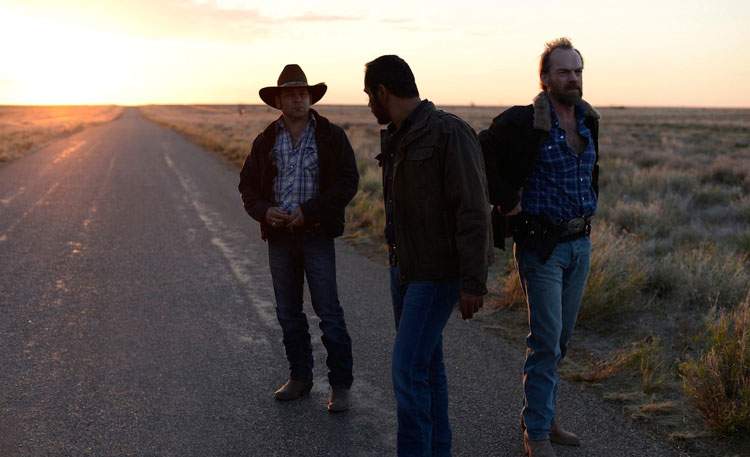 THE START OF MYSTERY ROAD
"It's been a bit of a journey, this film," says Ivan. "I first mentioned it to Aaron in 2006 in Kings Cross, around midnight. We were passing like ships in the night, and I said, 'brother, I got an idea for you'. And he said, 'alright'. Then five years later, I ring him up and say, 'here's this idea, here's the script, it's time to do it'. It's a story that's come from my own experiences, my own heart, from my family and their experiences. So everything you see in some way comes from reality. The whole thing about Jay Swan being this cop caught between two worlds is something that's very close to my heart, coming from a small town, growing up, not quite belonging to the Aboriginal part of town, and not quite belonging to the white part of town. That's what I've always been fascinated by: the turncoat, the black tracker, the black trooper, the Native American scout. The person who's got a foot in both worlds, walking along the edge."
Mystery Road comes at the crest of a wave of Indigenous storytellers making movies for all audiences — films like Bran Nue Dae and The Sapphires. "There are all kinds of young warriors trying to change the face of the industry, trying to tell our stories," says Aaron. "I've done a lot of mainstream material before on television. People used to always tell me, 'you play too many coppers!' Not now, because all those cops got me this job! Ivan wrote the role for me. It's something I'll never forget and a job I'll never get again."
"I think [the murder storyline] is something that affects a lot of Indigenous families," says Ivan. "A distant cousin of mine was found underneath the roadway in very similar circumstances, a long time ago now. The killer has never been brought to justice. If you actually pursue reality in a film, that can make things more interesting and suspenseful than all this artificial and contrived conditioning."
Adds Aaron, "This film is important to this country, the lessons of healing and understanding. It's about our lives. There are a lot of cold cases in this country, a lot of people left behind after murders."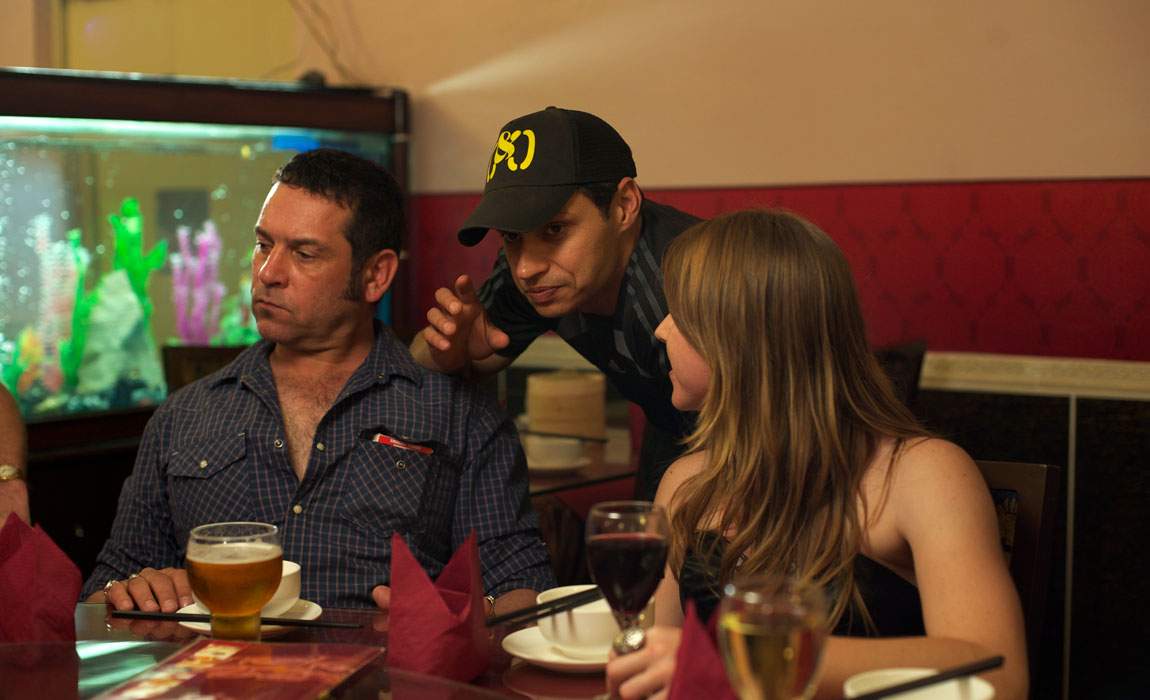 THE ONE-MAN BAND
What's behind the all-encompassing role of director, writer, camera operator, editor and composer? "It's just easier to do it yourself," Ivan says. "I just started doing it a long time ago, back in the 1990s. And now technology's caught up and I can edit on the laptop, soundtrack on the plane, write in a cafe. For me, why should film production be the way Hollywood says it is? What right do they have to define all these things?"
"Let's hope he doesn't learn how to act, because then there'll be no work for actors!" Aaron's having a go, but you suspect he might be right. "Ivan had all these hats that he'd been wearing [on set], but I'll keep saying 'till the day I die, if he was stressed out, you wouldn't have known. Incredible leader. I was so glad to be part of the project on this big scale — not just as a hired gun, but as someone who helped implement the operation. It was kind of like ceremony in a way. It was really beautiful, really personal. You don't usually have that relationship with a director. We became brothers."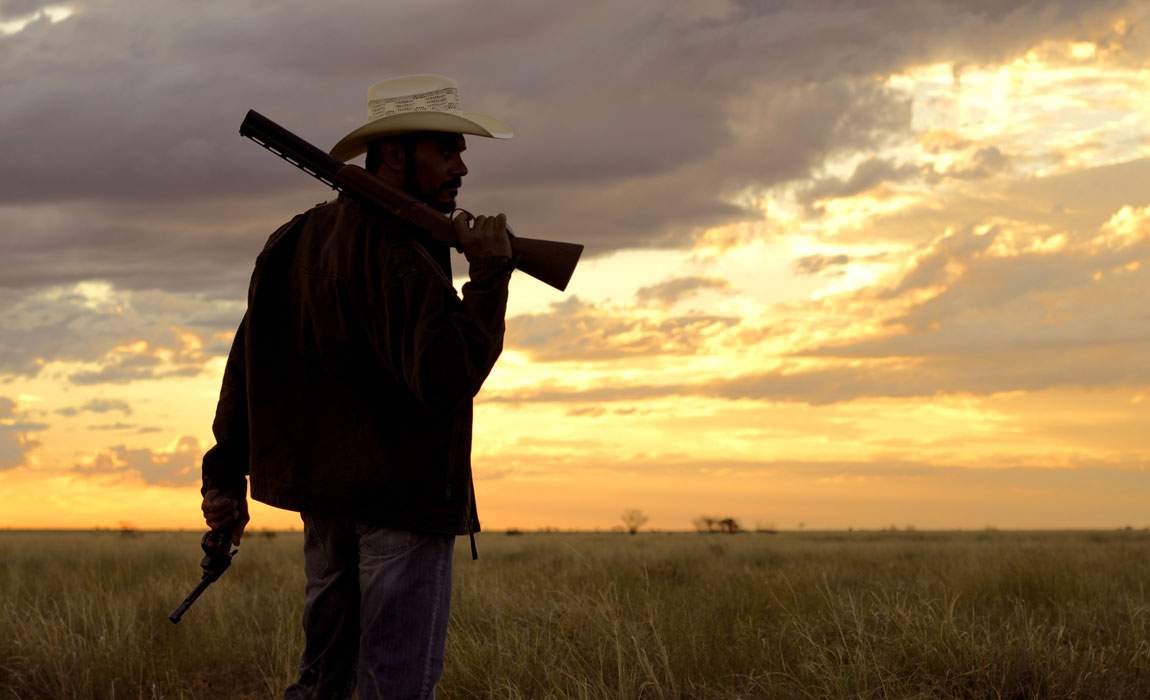 SEN GOES SCI-FI
I've heard Ivan's next film is a science-fiction epic set in China, his new home. "Yeah, sci-fi," says Ivan. "Set in the future. Big action, romance. Commercial." At first it seems worlds away from the art-film vibe of Mystery Road. How do you cater for the largest possible audience without turning your film to shit? "Someone like Christopher Nolan is in massive demand," Ivan continues. "He puts his heart and soul into what he does, and really wants to give the audience something unique. There's not many other guys with the talent and heart trying to give the masses something special. Because it's all controlled by suits. Chris Nolan's not a suit, but he wears one. He gets the deals without losing any freedoms or destroy his personal approach."
It's true — you see a big budget movie with heart and talent and intelligence (Robert Zemeckis's classic space movie, Contact, springs to mind), and you think, hey, that's what Hollywood could be for, that's what all those big budgets and beautiful faces could be doing all the time. They could have big ideas, too.
"There's a big hole there, in the commercial arena, for quality," says Ivan. "There's so many shit films for big audiences. You go to the cinema and it's like, 'which crap movie do I have to pick?'"
"I actually don't go to the movies very much 'cause of that," admits Aaron. "Too many people are spoon-fed their opinions in this world. That's another audience [than the one for Mystery Road]."
Ultimately, for Ivan, leaping into sci-fi just makes sense to him as a filmmaker. "I don't want to make the same film over and over. It's boring. I'm a lover of cinema. Watching cinema gave me emotions that I'd never felt before in my whole eight-year-old life. I'd never felt that connection before."
Mystery Road carries this sensibility — beyond being a genre piece, is cuts to the emotional heart of a country that's been torn by dysfunction for too long. At a screening of the film in Sydney's inner west, Aaron spoke plainly, and passionately. "History did not start 225 years ago in this country ... This role is more than a job, it's a chance for me to show my ancestral trauma. This film is larger than this script: it's a cinematic campfire. Sit around it. Take something from it. Be smarter for it. Be a better nation for it."

Published on October 18, 2013 by Lauren Carroll Harris