FOOD & DRINK
Sydney's Ten Best New Summer Bars
Ten places where you can make the holidays stretch forever.
Sydney's Ten Best New Summer Bars
Ten places where you can make the holidays stretch forever.
---
We're different people in summer: laidback to the point of dopey, beach-haired to the point of feral and just looking to stretch out that chilled holiday feeling as long as possible into the new year. So it makes sense that we want a different thing from our summer bars. We want rooftop decks, gardens, water views, a splash of California here, some Mexico there and, every now and then, something that resembles a giant rumpus room.
Here are ten new bars ticking those boxes with flair. For more of our top picks of Sydney in summer, check out the Summer Guide.

Not everyone was a fan of the Opera House's last, occasionally boisterous venture into the world of pop-up bars with El Loco, but this year theatre-goers can probably breathe a sigh of relief; the Opera House's new pop-up bar is so chill they're even offering yoga sessions. The team behind Bondi institution The Corner House has brought its brand of laidback Mediterranean cool to the Opera House with their pop-up, Garden Bar by the Corner House, and will stay until January 27.
Western Broadwalk and Western Foyers of Sydney Opera House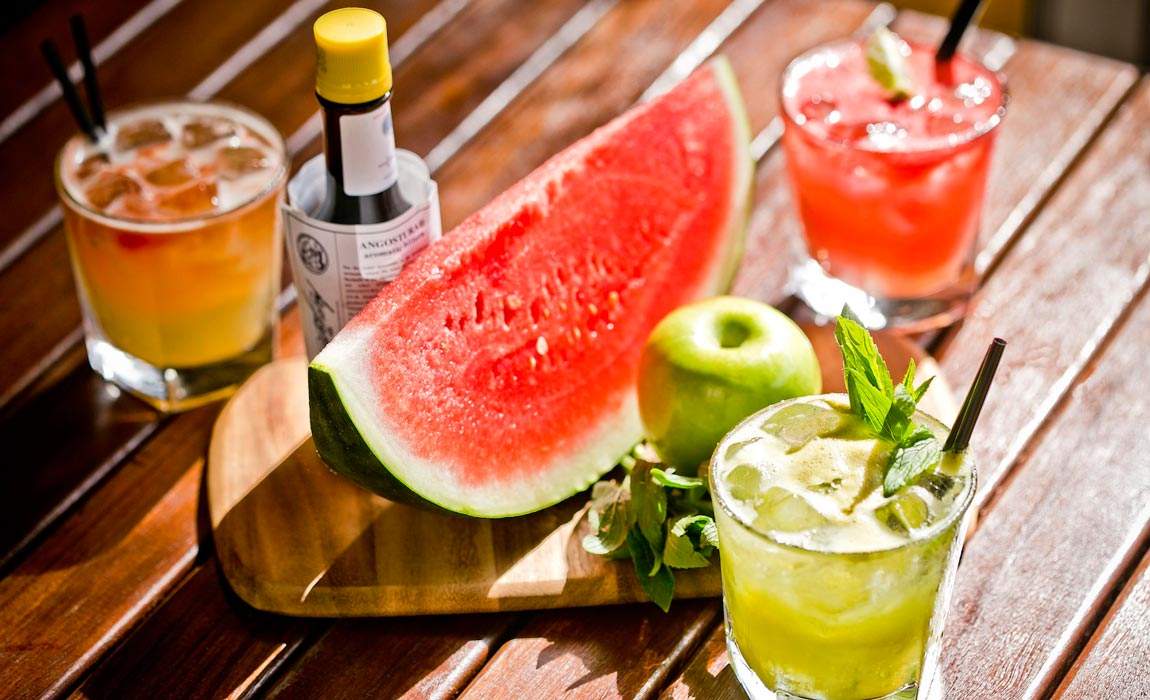 No body of water in sight, and yet this place (in a heretofor rather cursed position on Bayswater Road) screams summer party. It looks like Justin Hemmes' rumpus room — a large bar, street designed walls, a blue felt pool table and the greatest game known to humanity, Big Buck Hunter. And if you need any more convincing after you hear the words 'buck' and 'hunter', their chargrilled chicken burger ($10) was an instant addition to our guilty pleasure list (thank you original Oporto chilli recipe courtesy of owner — and Oporto founder — Gary Linz).
33 Bayswater Road, Kings Cross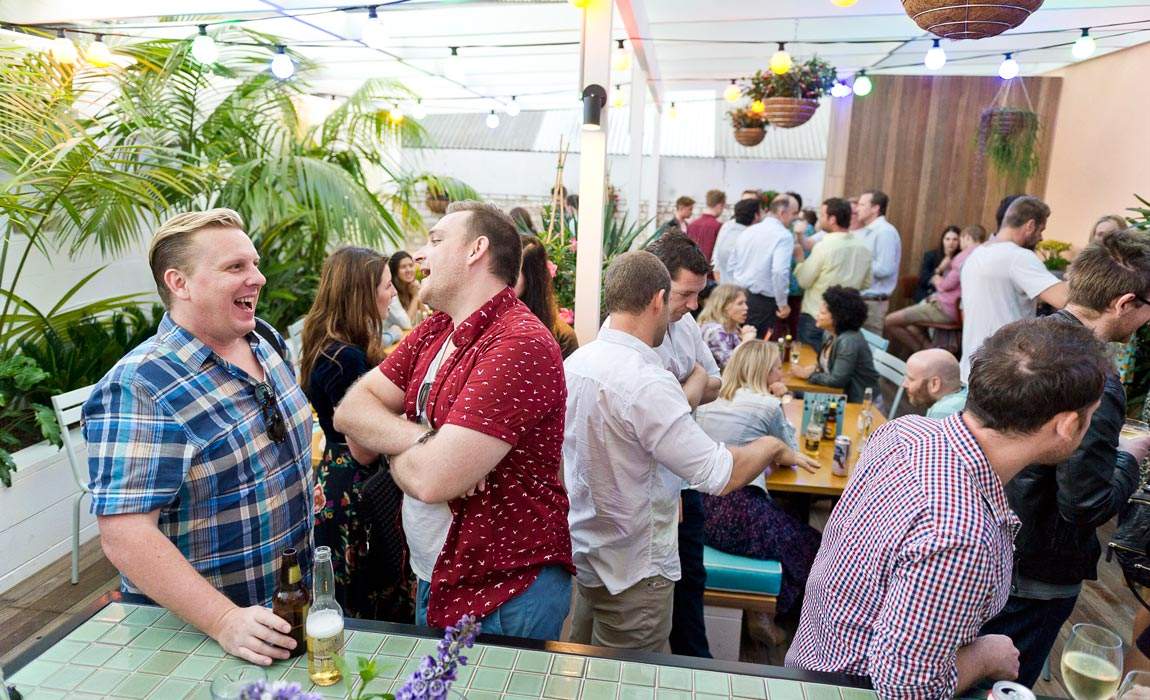 It's time to slip into something a little more comfortable. Grab those large dark sunnies, your best dressed-up beach chic and head on over to the growing bar area of Neutral Bay. Then sit back and get acquainted with Southern California. This is for the good-looking North Shore crowd who have been calling out for more stylish drinking venues. There's a MexiCali-inspired share plate scenario for eats, with a focus on fresh flavours and seafood. And one of the best parts? The 2am licence, which means ol' Maisy's down the road has some competition. Okay, not really. SoCal wins hands down.
1 Young Street, Neutral Bay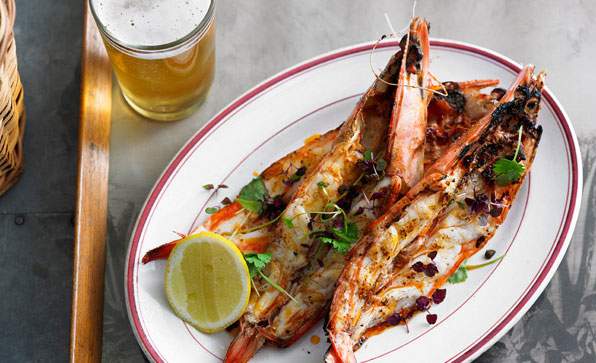 From Ms G's Patrick Friesen, El Loco's Christopher Hogarth and executive chef Dan Hong comes Papi Chulo, Merivale's first venture in Manly. The protein-packed cuisine revolves around the methods of three different barbecue contrivances: a smoker (to get that deep pit flavour of the American South), a wood grill for charring and a Brazilian charcoal rotisserie. It only opened on December 31, but the food and the Cuban-cool space have already attracted heaps of praise. Time to leave the fish and chips to the birds.
22-23 Manly Wharf, Manly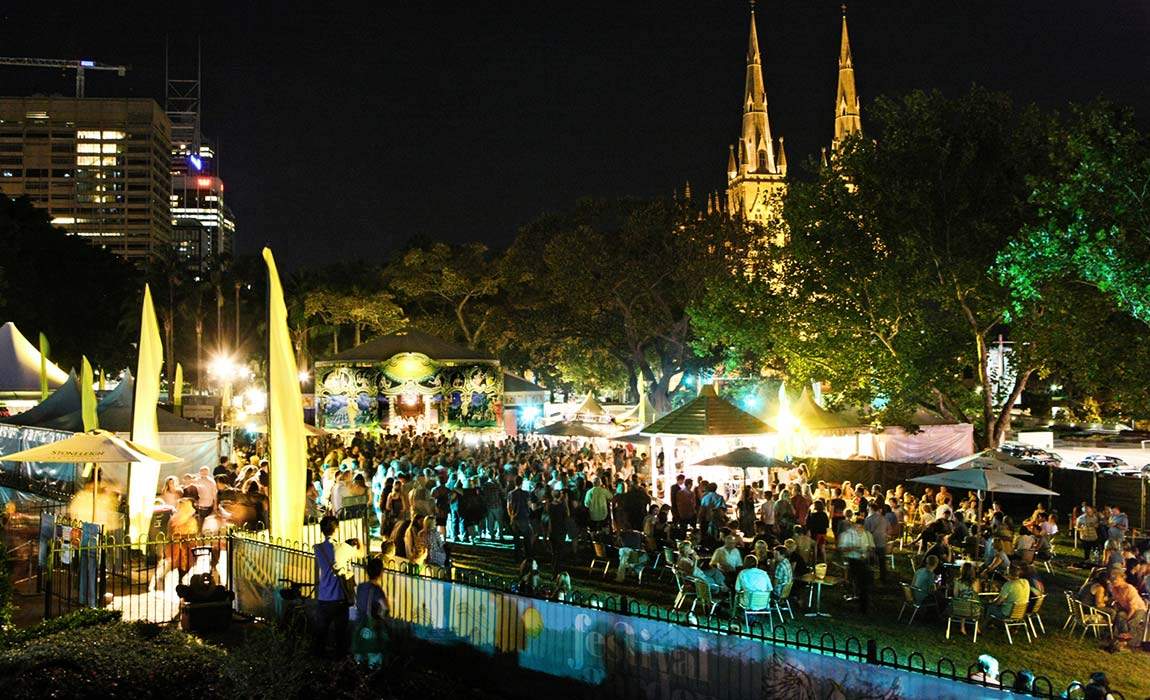 We all know Hyde Park is much better when conceived as a kind of Midsummer Night's Dream: a magical, atmospheric hub bounded by strings of lights. This Sydney Festival's hub, the Festival Village in Hyde Park, is the ultimate garden bar, thrice as sprawling as last year's Festival Garden. It's your one-stop summer destination, with Sacrilege for arty exertion; the Spiegeltent, Village Bandstand and Rekorderlig Gazebo for all your entertainment and booze needs; and Gelato Messina, Food Society, Jafe Jaffles and Woofys hot dogs for sustenance (just behold these custom-made Messina creations). Entry is free and the Village gates are open until 2am.
Until January 26 at Hyde Park North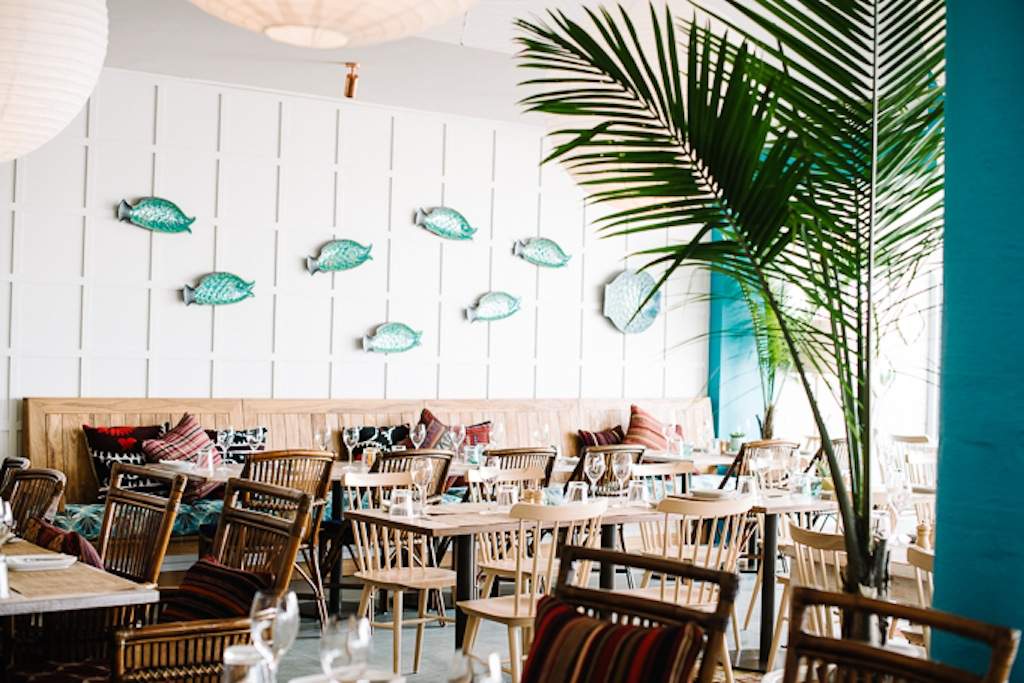 Beach-loving foodies can cruise their last wave and, within minutes, be sitting in front of simple, freshly cooked seafood, accompanied by their choice(s) from a Matt Dunne-curated, 20-strong wine list. The emphasis is on quality produce, transformed into light, accessible, tasty meals and snacks, with fish cooked on an Inka Grill. Several Matt Moran favourites are on the list, including his very own fish fingers; grilled snapper with asparagus, pea shoots and avocado; prawn roll; sweet potato scallops; and yellow-fin tuna ceviche. To suit the coastal location, and the salty, sandy realities of beachside wining and dining, the restaurant has donned a relaxed, casual interior, evocative of what you might find in Mediterranean climes.
120 Ramsgate Avenue, North Bondi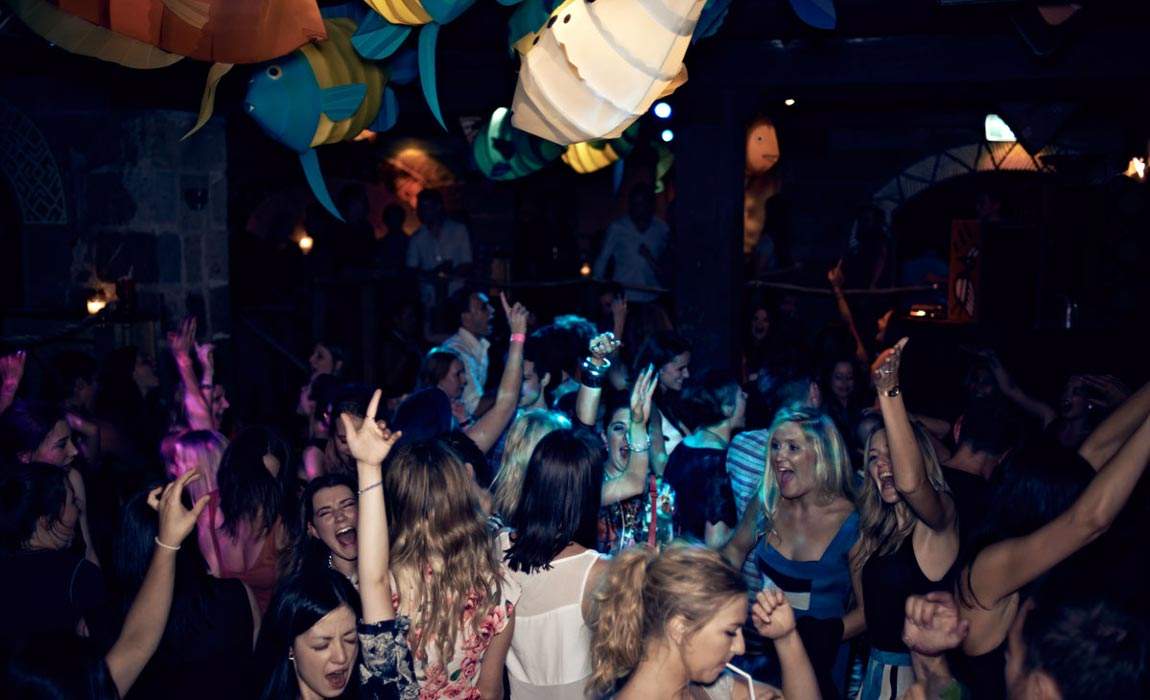 What it lacks in light and open air, Cliff Dive makes up for with endless summer spirit. Dubbed a "Papua New Guinean dancehall", The Cliff Dive is the tiki bar with a difference, with distinctive flavours from East Timor and PNG complete with authentic, hand-turned wooden artefacts, novelty cocktails and a sunken dance floor. Pass by kitsch neon graphics and down the darkened stairwell to reach what is a tropical oasis: a hub of beats, beards and novelty-sized tiki mugs. The vibe is electric. DJs are scheduled most nights of the week, and the dance floor begs for inappropriate, early morning grinding.
16-18 Oxford Street, Darlinghurst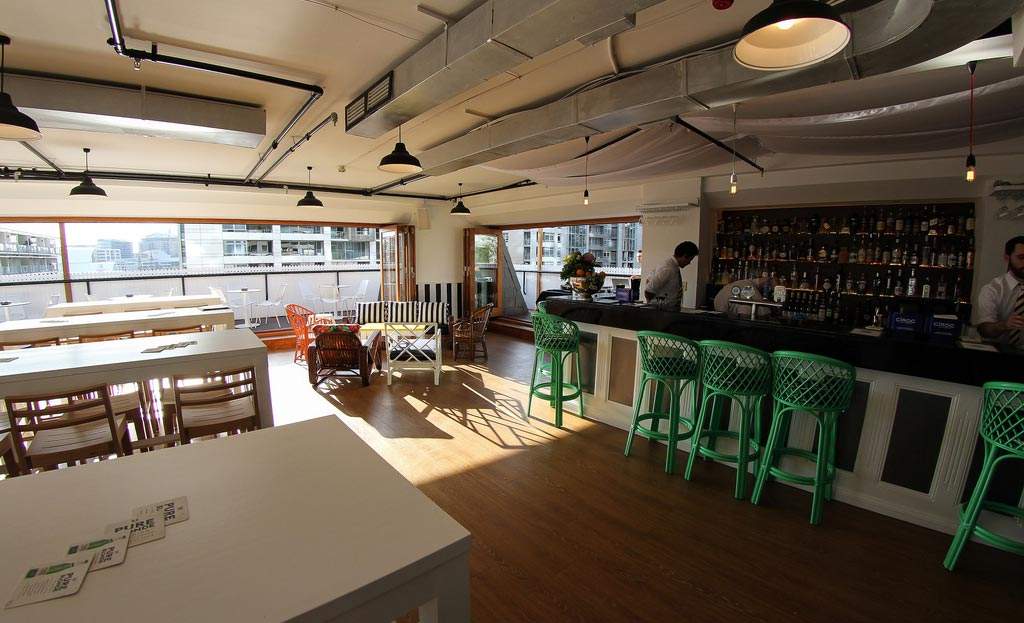 Gutted, metaphorically gilded and reopened in November by Riversdale Group, the Bristol is big, bright and sporting some fairly fabulous city skyline and water views up top. Mainly catering to the crowd who are trapped in the CBD for work, the roof area has not one but two large roof terraces. Which, accompanied with colourful cane and white decor, is, if anything, fairly awesome for summer sundowners.
81 Sussex Street, Sydney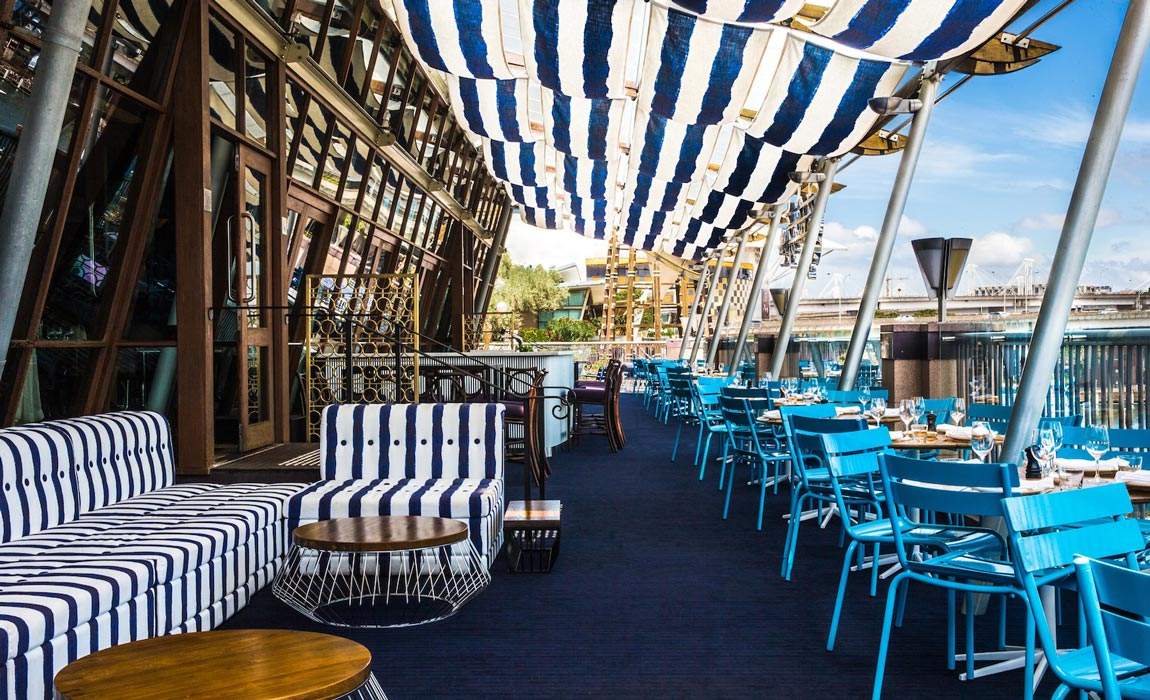 If you've been listening to the grapevine, you'll have heard Darling Harbour's recent Mediterranean import might not be 100 percent legit. It's true: the Ibiza original's website claims the Sydney version "has nothing to do with our iconic Cafe del Mar brand", while Aussie director John Zappia issued a response labelling the above statement "false and very disappointing". Luckily for Zappia, his venue, whether a part of the brand or not, is far from disappointing. From the Camilla-clad hosts to the blue, white, wood and golden decor that screams beachside holiday cocktails, the large open kitchen, ample outdoor summer seating and wraparound views of, albeit, this city's not-so-favourite aforementioned harbour, the team behind this place have put on quite the show.
Rooftop Terrace of Cockle Bay Wharf, 201 Sussex Street, Sydney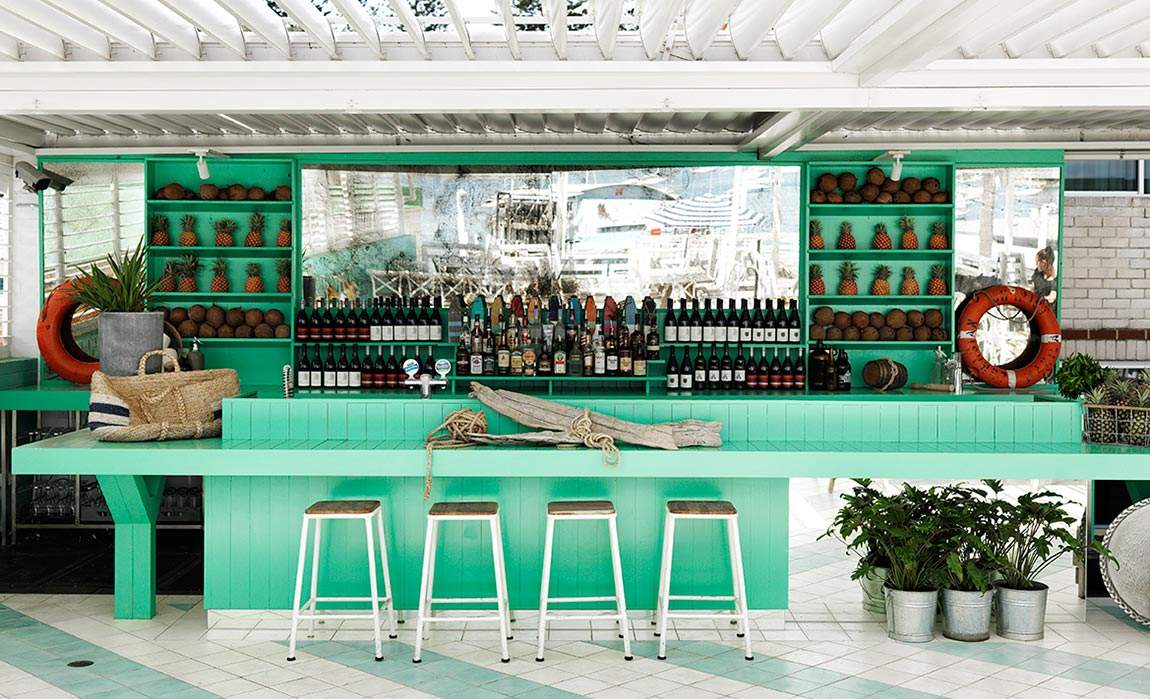 Not new, but with a new lease of life after a little nip-tuck (it is, after all, the eastern suburbs, darling). The Watsons Bay Boutique Hotel has been an east Sydney icon for over 180 years, and here it makes its maiden voyage after a venue reno and menu shake-up. The historic facade is now Miami mint green, and the makeover is marked with an old-world seaside charm. Stripy umbrellas, schoolyard benches and tres cute Breton-striped waitstaff add to the retro styling. It's the kind of beachy-cool-baby thing that Sydney should do so well but doesn't always get so right.
1 Military Road, Watsons Bay

By the Concrete Playground team. Top image from SoCal.
Published on January 09, 2014 by Rima Sabina Aouf