ARTS & ENTERTAINMENT
Chaser Team Reopen Cleveland Street Theatre as Giant Dwarf
A new home for all those oddball comedy and performance nights we love.
Chaser Team Reopen Cleveland Street Theatre as Giant Dwarf
A new home for all those oddball comedy and performance nights we love.
---
It has been a long time since the humble Cleveland Street Theatre was put to regular use. That will change on Monday when, after an almost seven-year hiatus, the (now) 'Giant Dwarf' is revived.
The odd name is actually shared with The Chaser's production company, who are the crew behind the new venue. Never ones to lose connection with their Sydney performing arts roots just because of one, two or a dozen TV success stories (recently, The Hamster Wheel, The Checkout), they see the new live venue as feeding into the work they already do.
"The main aim for the theatre has always been to extend the vision of the production company — to create an inspiring environment for new talent to develop skills and produce original and engaging content," says the venue general manager and Giant Dwarf program director Nikita Agzarian. "In doing this we hope we can create a vibrant space that offers a point of difference in live performance to the Sydney audience."
The space is focusing on those funny-shaped hybrids of comedy, storytelling and performance that have become popular but nomadic fixtures on the Sydney scene — events like Story Club, Erotic Fanfiction and scratch night Cut & Paste. "We are excited for Giant Dwarf to be the platform that exposes a larger audience to some of the most amazingly talented writers, comedians and performers that we have been lucky enough to work with on a regular basis," says Nikita.
Formerly the home of Performance Space (now based out of Carriageworks), Cleveland Street Theatre was first established in the early '80s as a venue by and for emerging artists. The space was seen to encourage contemporary performance makers in Sydney and challenge conventional notions of theatre. Performers did things like turning off all the lights and leaving the audience to fend for themselves in the dark and eventually discover they were locked in. (That one didn't go down so well; read more here.)
Aside from a few brief, pop-up events over the years, the Cleveland Street Theatre has since been an empty vessel. Until now. It came to the Chaser team's attention when they were moving offices nearly a year ago, and they found they couldn't drop it. "We actually came close to going with a few other properties, but the theatre had a hold over us, we always seemed to come back to it," says Nikita. "Since moving in, we have been restoring it to its original state. It's been a lot of work to get to where we are but it's totally worth it."
Giant Dwarf will open officially on Monday, February 10, kicking off with the uber-popular comedy/storytelling/all-round-riot-of-a-night Story Club. This month it features Ben Law (The Family Law, Gaysia), Tom Ballard (former co-host of Triple J Breakfast, general legend), The Chasers' own Andrew Hansen and other super funny people.
Giant Dwarf is at 199 Cleveland Street, Redfern. Get your tickets and more info via Eventbrite.
By Mairead Armstrong and Rima Sabina Aouf.

Update Feb 12: Check out the photos from opening night.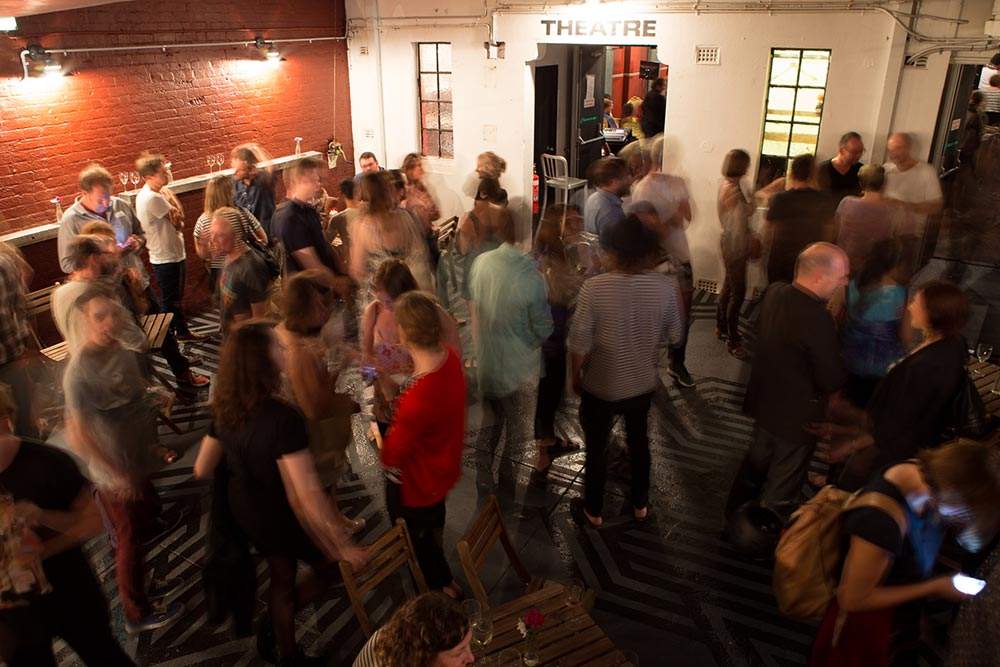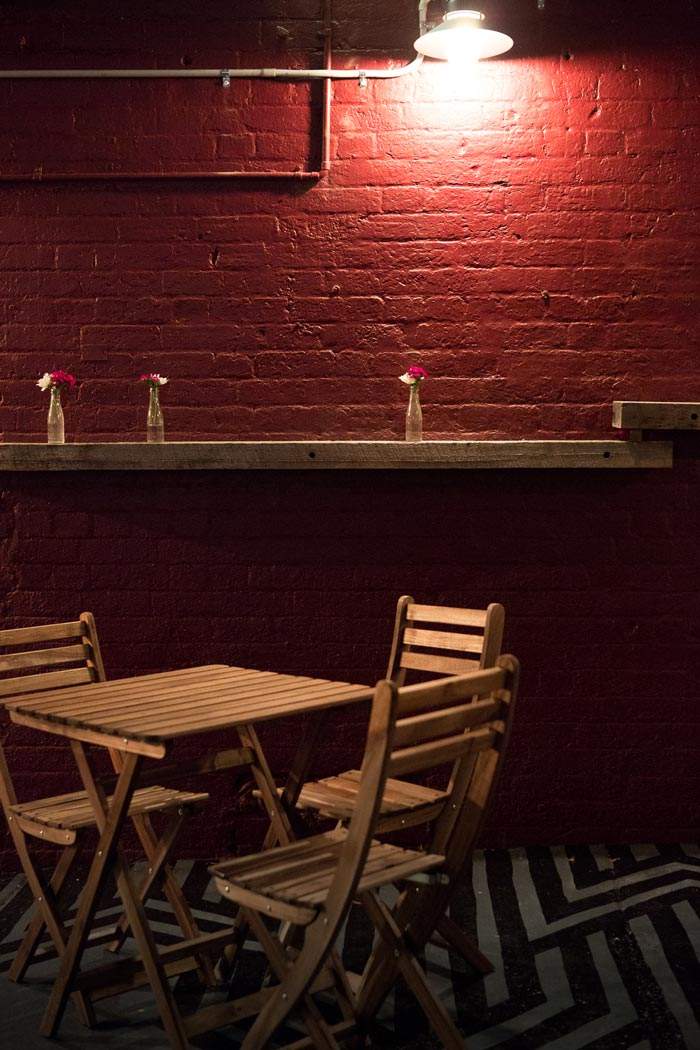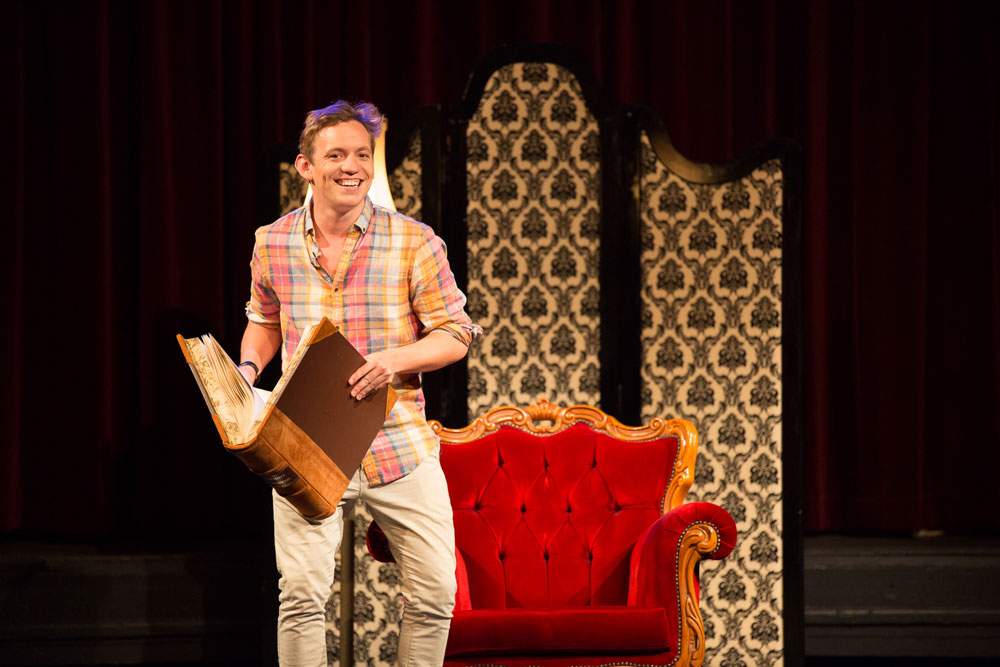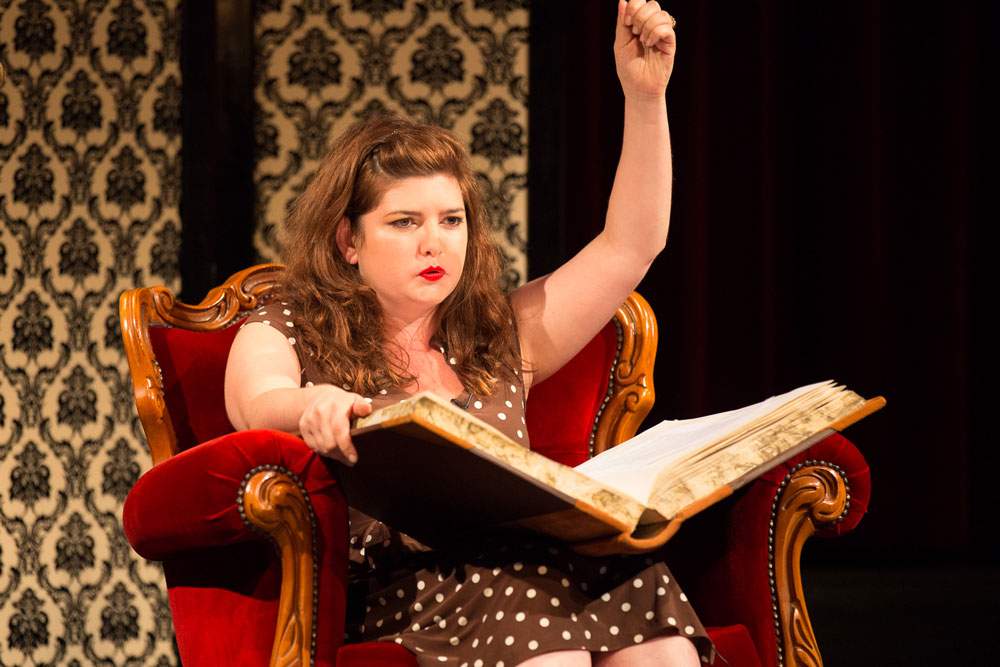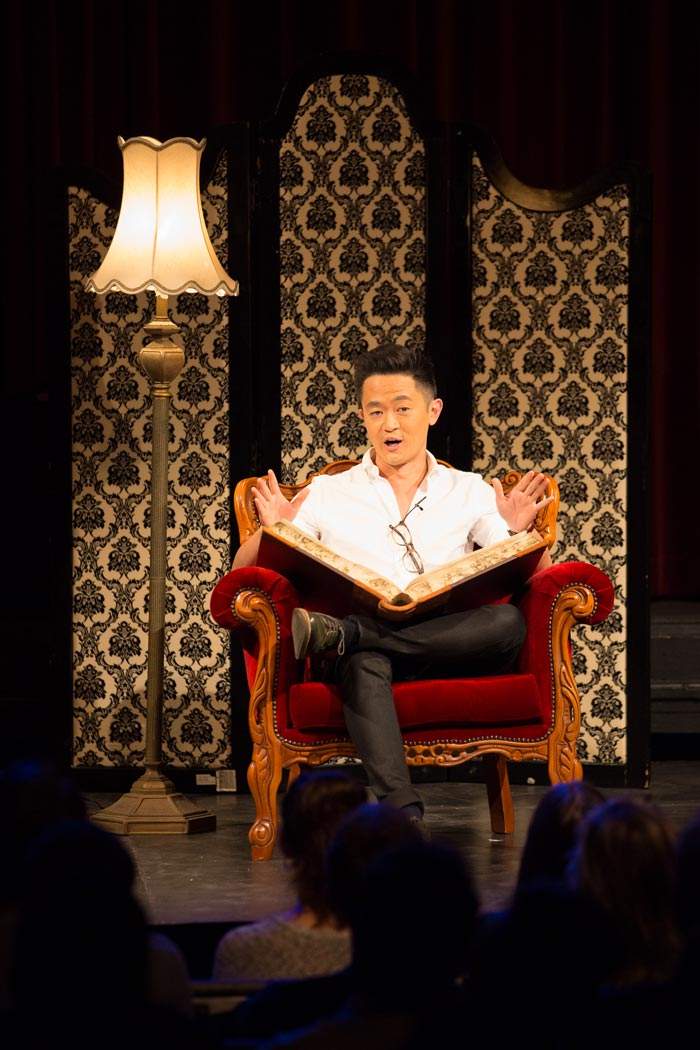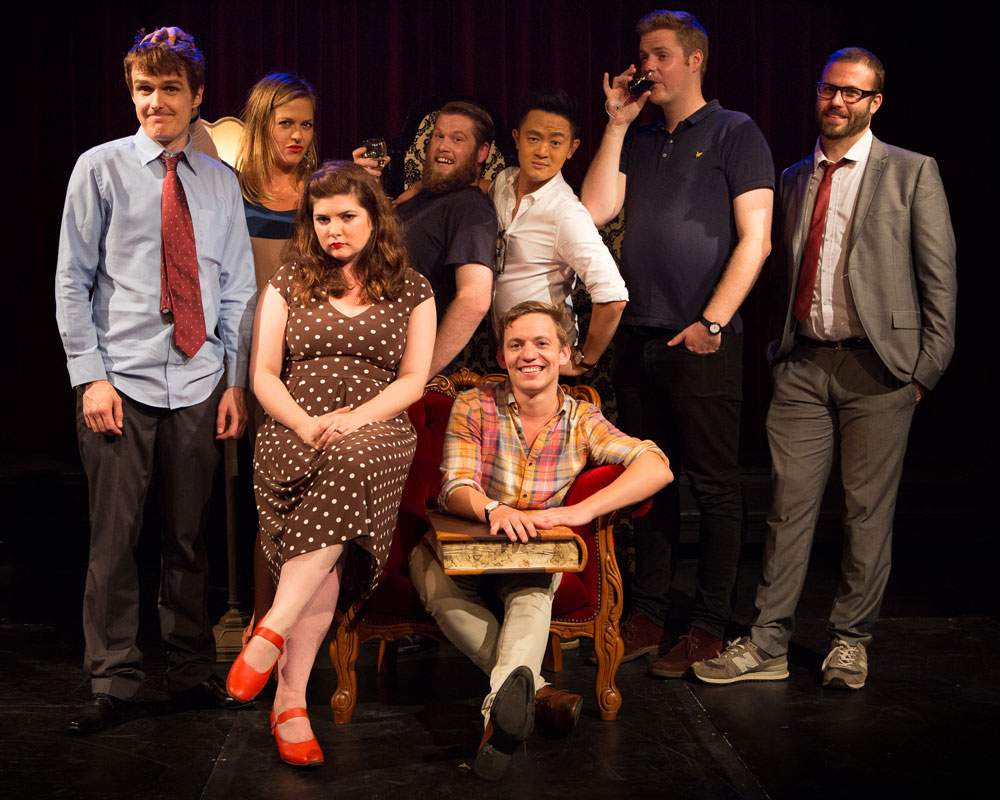 Photos by Helen Melville.
Published on February 07, 2014 by Mairead Armstrong