ARTS & ENTERTAINMENT
Art vs. Science, Jensen Interceptor and Motorik to Headline Huge LOST Party
Secret location, beats-heavy lineup, space theme. Party's over here.
Art vs. Science, Jensen Interceptor and Motorik to Headline Huge LOST Party
Secret location, beats-heavy lineup, space theme. Party's over here.
---
If you're a fan of beats in this drop-loving city, you'll probably be across the names Spice, Motorik and LOST. If you're new to the build-ups and breakdowns, these crews are your go-to partymakers, constantly churning out some of Sydney's biggest (and most wonderfully chaotic) shindigs around town — from the well-known Spice Cellar to mystery warehouse spots citywide. This weekend, the three are teaming up for a space odyssey of an interstellar get-together, with some of the city's favourite beatmakers on the space-themed bill (previous themes have seen LOST on the Trans Siberian, in the Blitz and in the Underworld).
For the past five years, founder Tim Kean has cranked out some pretty epic dance events after years working with Modular and Kaos Music. This Saturday, August 2 is no different, with the location still a mystery and thousands of guests guessing where the big ol' throwdown will be held.
Headlining the event is ARIA award-winners Art vs. Science, with Sydney d-floor favourite Jensen Interceptor in tow. Motorik Vibe Council will front up their particular brand of beat slinging goodness, while Robbie Lowe, Cassette, Bondi House DJs, Wordlife, Sosueme DJs, Pink Lloyd, Sam Fransisco, Simo, Jericho and Obi-Wan-Keithnobi make up one hell of a pounding lineup.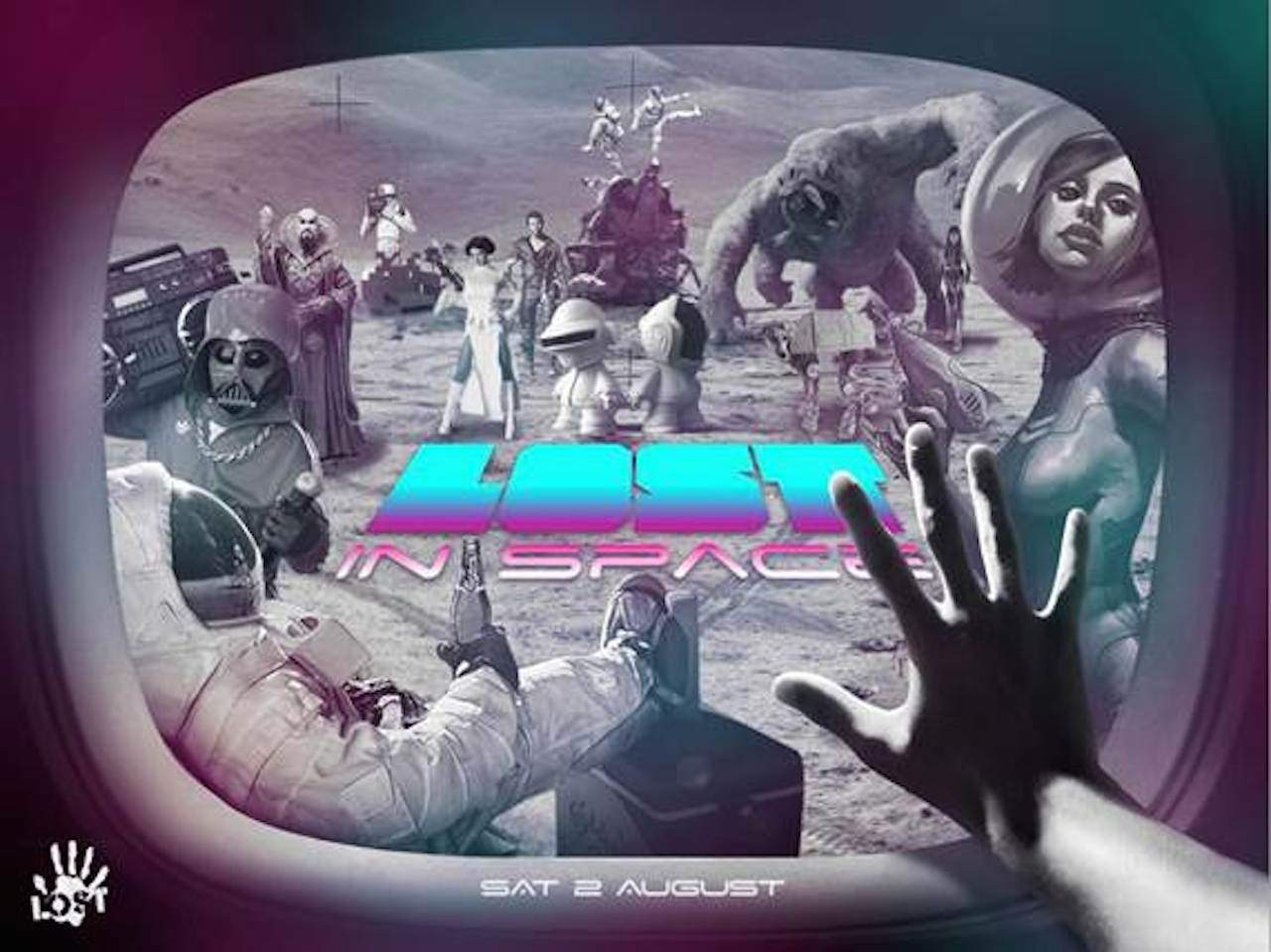 "People are looking for an authentic experience, something off the grid. Once they find LOST Events, they protect it, then endorse it by recommending it to people they trust in a process we call assisted discovery," says Kean.
"Space is such a broad theme and we would love to say the sky is the limit, but that would be too restrictive. Anyone or anything that can be dreamt up, created, conspired or confabulated. That which exists, or could exist within the cosmos could make its way into this secret space station." Guess we'll just roll with that one.
The secret Sydney location will only be revealed on the day of the event (tomorrow) and the official afterparty is happening at El Topo Basment in Bondi Junction until 4am (with free buses from the party and a first in, best dressed door policy).
LOST in Space is happening this Saturday, August 2 at a mystery Sydney location. For more info, tickets, tips on sartorial space trends and sweet knowledge on what dancetronaunts prefer to drink at the space bar, head over here.
Image via Motorik.
Published on August 01, 2014 by Shannon Connellan