FOOD & DRINK
Norths Bowlo Reopens as Rustic New Dining Hub, The Greens
Share plates, cocktails, yoga and DJs meet century-old bowling.
Norths Bowlo Reopens as Rustic New Dining Hub, The Greens
Share plates, cocktails, yoga and DJs meet century-old bowling.
---
Sydney's lower north shore has scored a brand new dining hub with the transformation of Norths Bowlo into The Greens. Headed up by ex-Grounds of Alexandria couple Lilly and Nathan Fasan, the venue offers a casual eatery, bar, cafe, garden and bowling green, backdropped by some pretty epic Harbour views.
Bowling buddies have been gathering at the site for 125 years. That makes it one of New South Wales' oldest bowling clubs. In giving the facilities a serious rejuvenation, The Greens team has paid respect to this history, with a 'Bowling Wall of Fame' on display at the entrance and the maintenance of an active bowling green.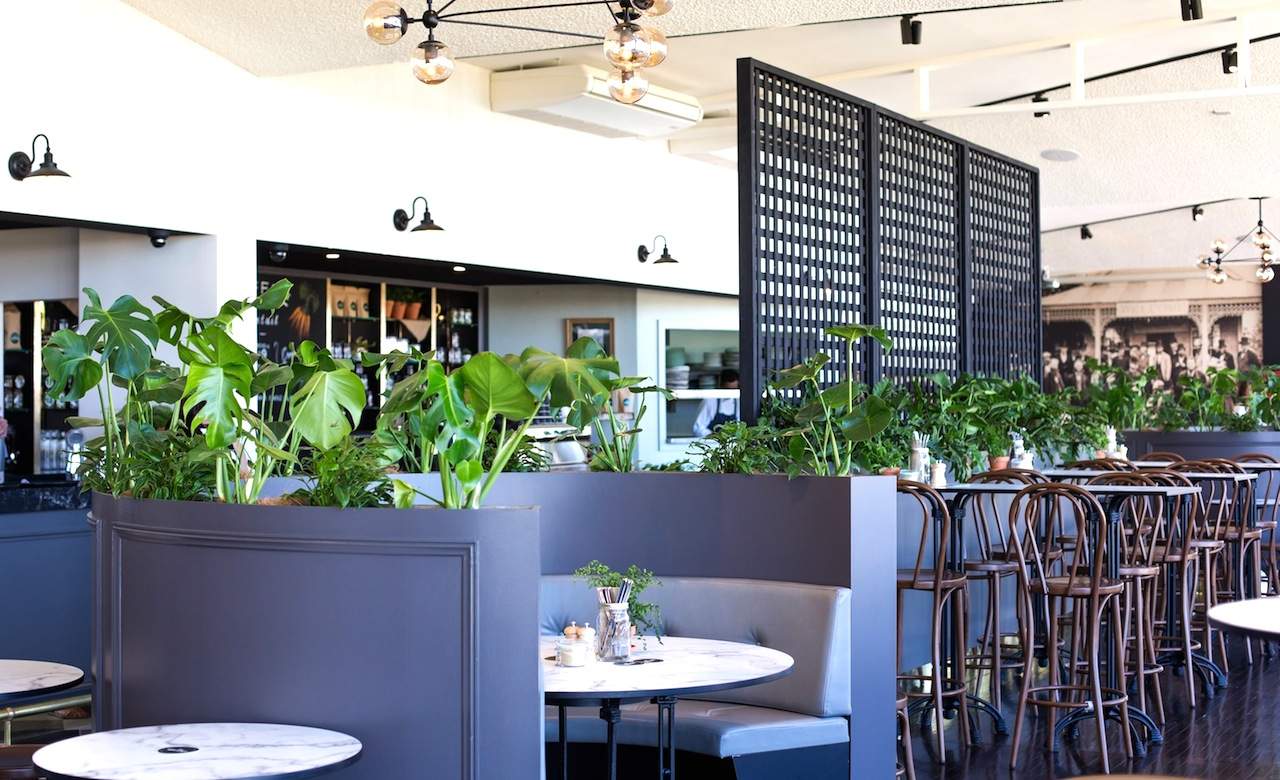 "Bowling is a dying sport, so we'll hopefully bring a new, younger audience in," Lilly told Good Food. Not only will you be able to show off your skills vis-à-vis the jack, there are also plans for yoga sessions, organic markets, film screenings on the greens and weekend DJ sets.
Taking on the role of executive chef, Lilly has conjured up a made-to-share menu that's straightforward and accessible, yet big on tastiness. The casual atmosphere means you can eat as little or as much as you like, with the menu divided into smaller share plates, hearty mains, large share plates designed for at least two, something sweet and 'bites with coffee'. At first, lunch, dinner and snacks will be on offer, but closer to summer, you can expect breakfast, too.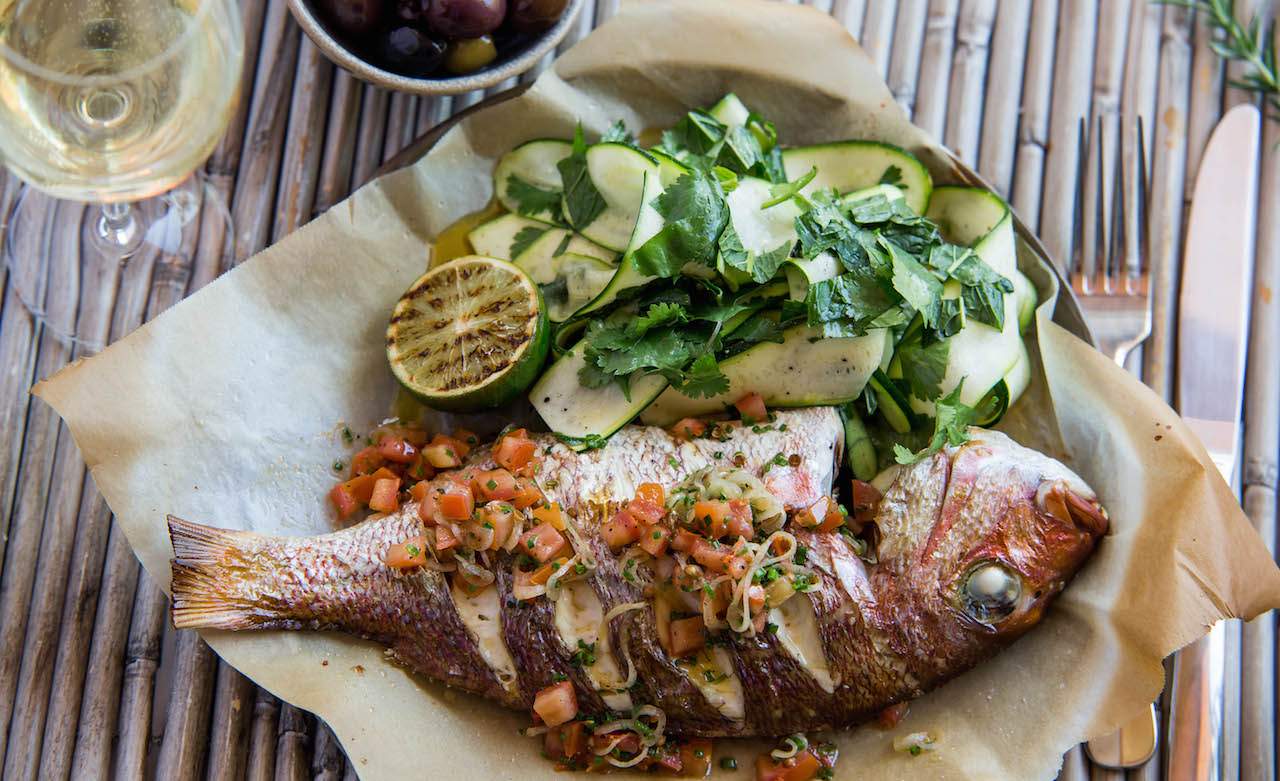 Some of the most promising morsels on the menu include oxtail croquettes with sweet pimento dipping sauce ($11); house cured ocean trout with housemade pickled cucumbers, caper berries, quail eggs, and lemon crème fraîche ($14); whole baked baby snapper for two with a salad of zucchini, mint, coriander and sauce vierge ($42); and salad of radish fennel, ricotta, orange, crispy wild and brown rice ($16).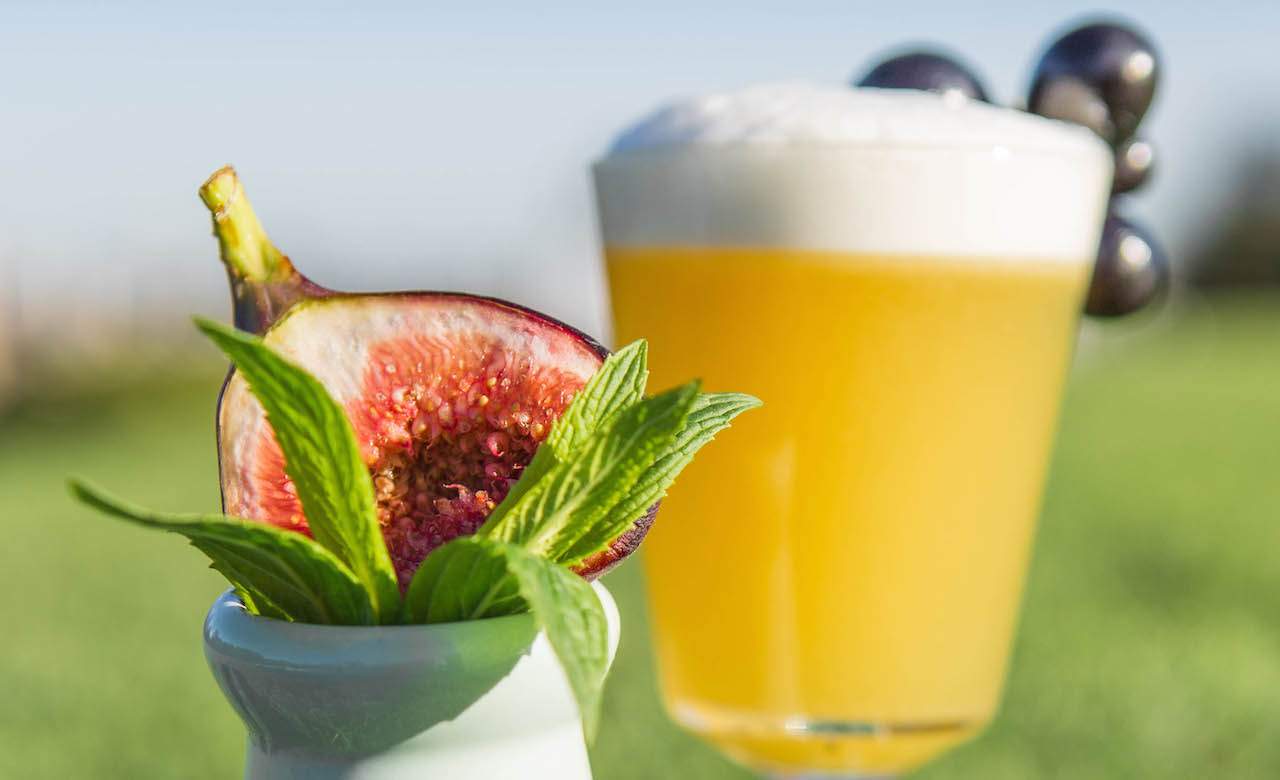 To match these, there's an impressive drinks list, compiled by bar manager Matt Le Rade, who's previously kept drinkers well hydrated at The Roosevelt, Palmer & Co and Pelicano. For The Greens, he's come up with some fun and exotic-sounding cocktails, such as a tequila and chamomile sour, complete with a side of chamomile flowers, and a yuzu daiquiri. Outside, in the garden bar, avail yourself of a Bloody Mary in one of three shades: red, yellow or green. As for coffee, Double Roasters of Marrickville are providing an exclusive blend, created especially for The Greens.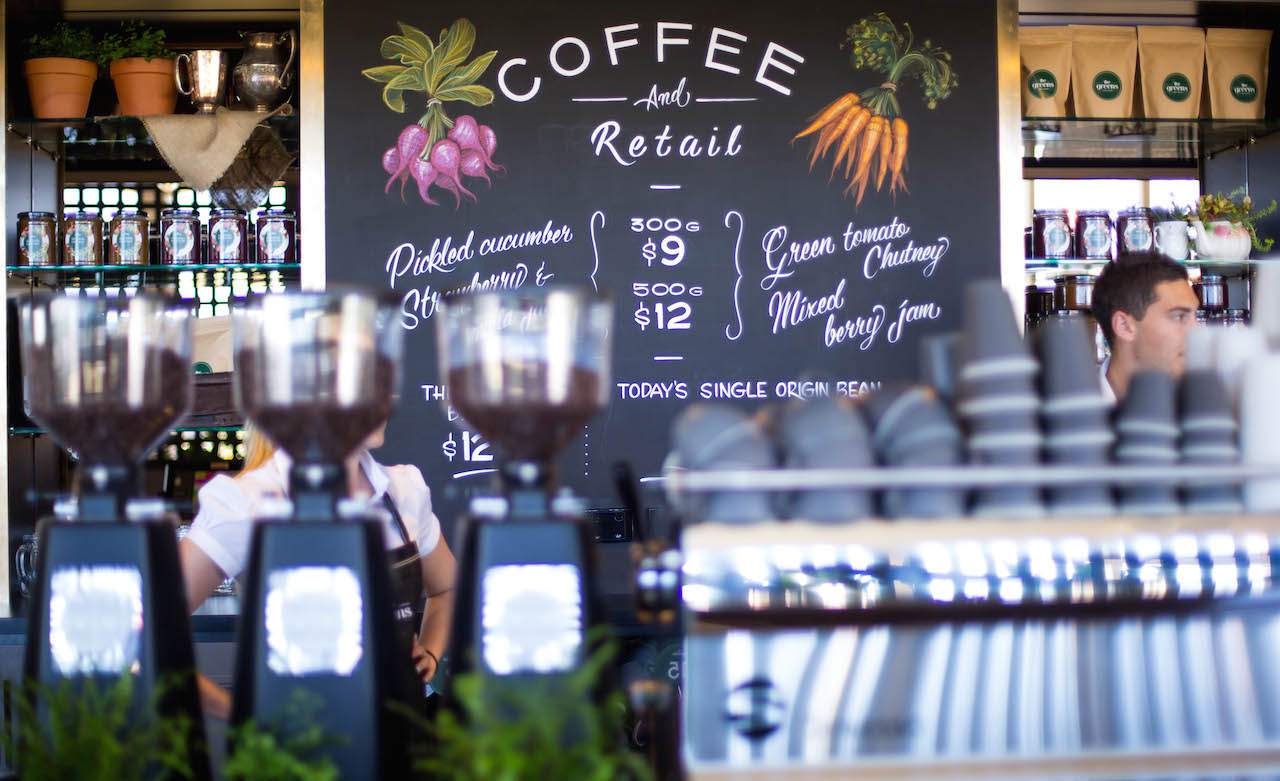 All in all, the venue has seating for 240: 130 inside and 110 outside. The fitout is part-eco, part-homely, dominated by plants, timbers and sandstone, and pastel, earthy hues. Floor-to-ceiling glass doors afford views of the outdoor area, where you'll find herb and veggie gardens supplying the kitchen with as-local-as-it-gets goodness and open fire pits.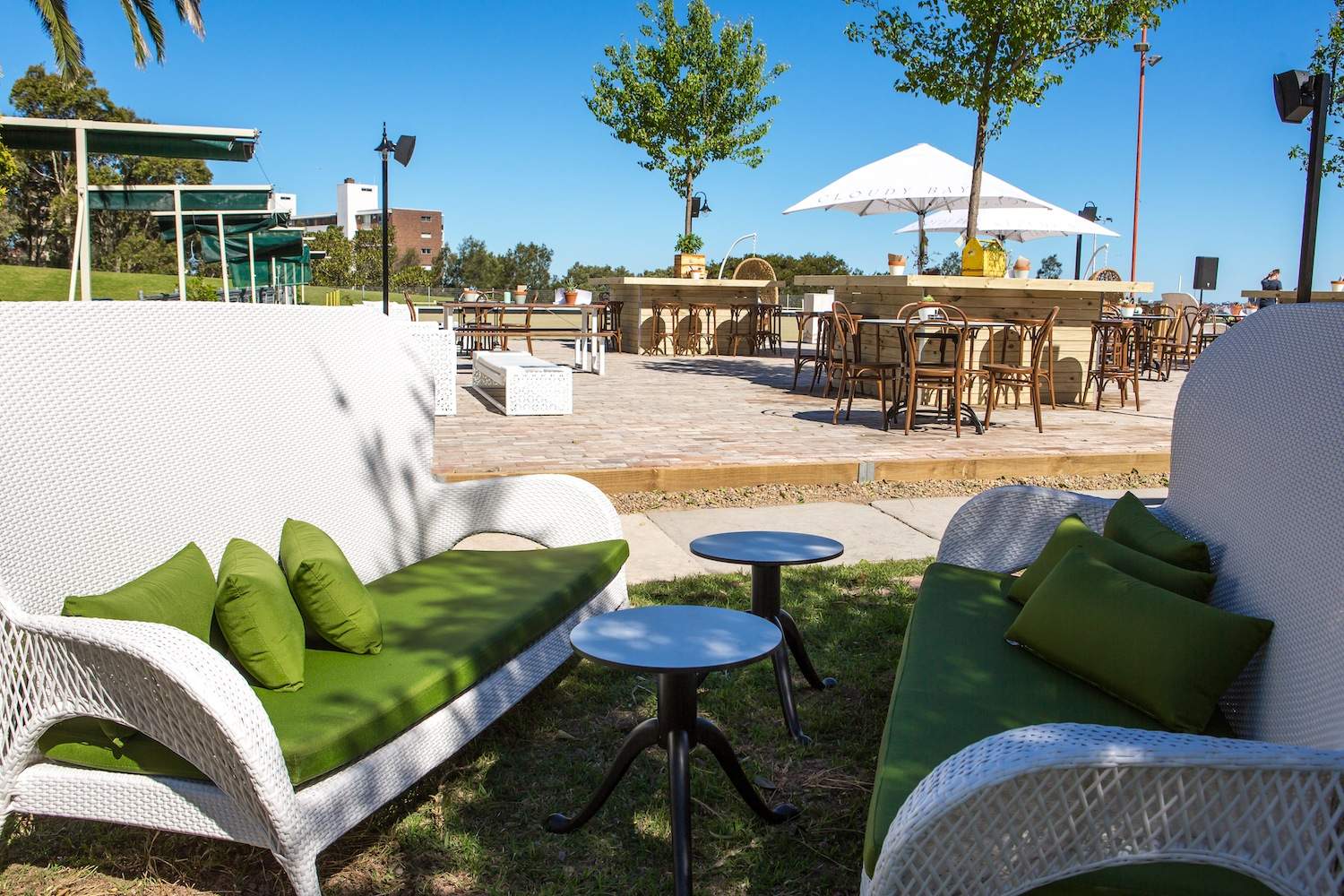 The Greens, located at 54 Ridge St, North Sydney opens on Wednesday, November 12. Operating hours are Monday to Thursday, 11am-11pm; Friday to Saturday, 11am-2am; and Sunday, 11am-11pm. Call ahead on (02) 9245 3099.
Published on November 11, 2014 by Jasmine Crittenden