DESIGN & STYLE
The Best Designer Homewares Stores in Sydney
Beachside hut, slick city unit or terrace house in the leafy 'burbs - whatever your style, Concrete Playground has the pick of Sydney's best interior design stores.
The Best Designer Homewares Stores in Sydney
Beachside hut, slick city unit or terrace house in the leafy 'burbs - whatever your style, Concrete Playground has the pick of Sydney's best interior design stores.
---
There comes a time when each of us wants an upgrade: to take a grown-up step away from flat-packed, ready-made living and start turning that 'Dream House' Pinterest collection into a reality.
Beachside hut, slick city unit or terrace house in the leafy 'burbs – whatever your style, Concrete Playground has the pick of Sydney's best interior (and a little bit of exterior) design stores right here. So you can put away that IKEA catalogue, pronto.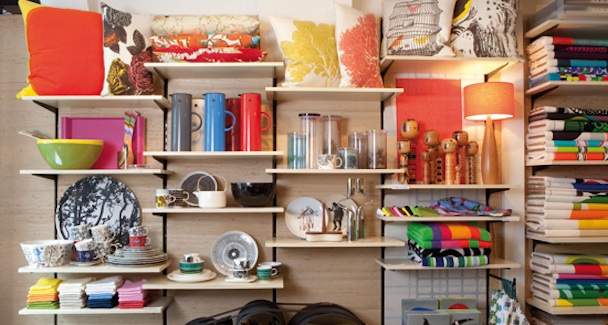 Stocking both local and international designers like Georg Jenson, Artemide and Marimekko, as well as their own brand CSF, this Crown Street store is known for its modern decorative fabrics, wallpaper and lighting. They also provide a custom design service in store for all sorts of soft furnishings like lamp shades, rugs and throws.
387 Crown Street, Surry Hills; (02) 9360 1031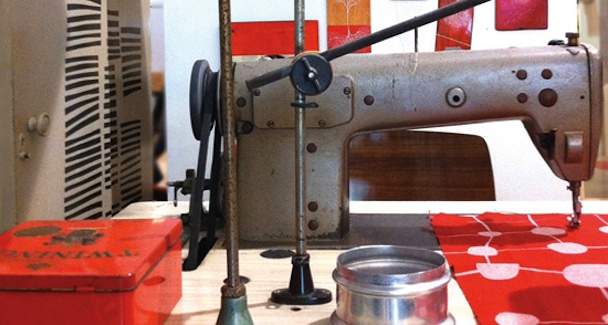 Whether you're covering your bed, sofa, tables or walls, Clothfabric has handmade pieces from local craftsmen who use local materials. They design all of their items from a 'surf' tea towel and 'seaweed chalk' cushions to abstract wallpaper and floral bed linen.
35 Buckingham Street, Surry Hills; (02) 9699 2266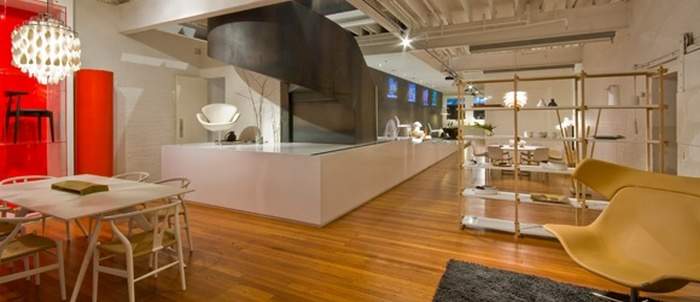 From tables to beds, lighting and acoustics Corporate Culture in Chippendale has everything to make your house designer from top to bottom. With designers from Arne Jacobsen to Hiromichi Konno you will definitely find something to fit your style.
21-23 Levey Street (off Buckland Street), Chippendale; (02) 9690 0077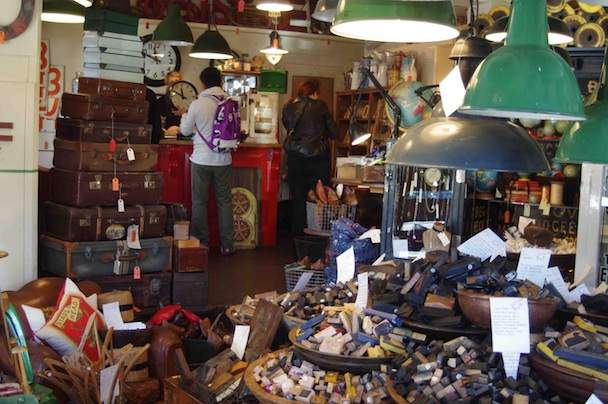 Vintage amazingness is what can be found at David Met Nicole with quirky pieces from the UK, France and America. Mannequins, world globes, clocks, furniture is what you will find from the 1900s to the 1950s.
382 Cleveland Street, Surry Hills; (02) 9698 7416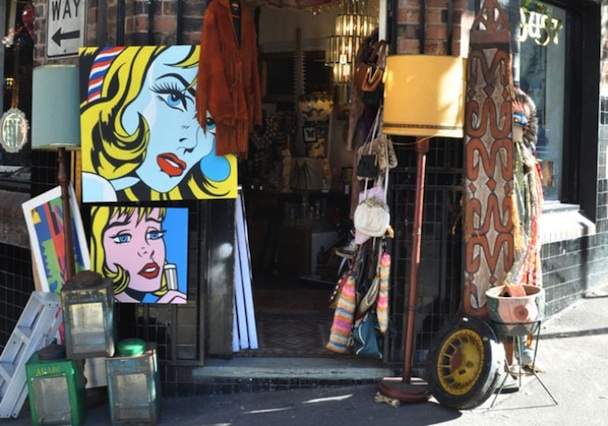 Dust
For lovers of antiques and bric-a-brac, Dust is the place to be for all things unique. From headdresses, taxidermy and chandeliers to vases, lamps and artworks.
381 Liverpool Street, Darlinghurst; (02) 9332 2854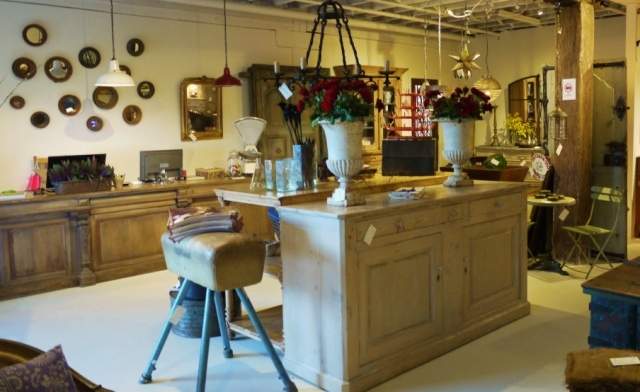 Genuine vintage furniture and homewares collected from France and India, including ornate antique wooden doors, cast iron chandeliers and brass keys (in case you've lost your own, obviously). Personally, we're coveting the delicately (and lovingly) string-bound, battered and fraying paperbacks in the store window.
2/276 Devonshire Street, Surry Hills; (02) 9698 8884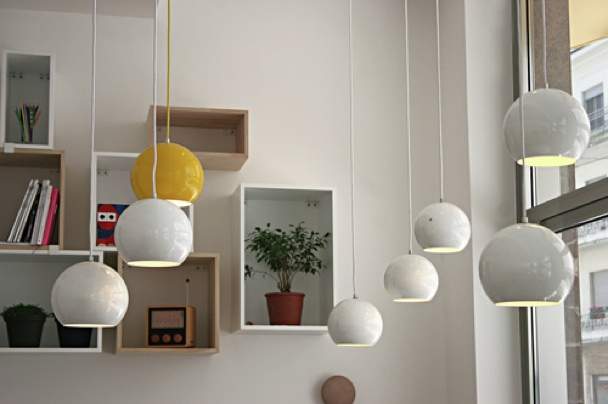 Great Dane, located in Redfern is a mix of modern and classic Scandinavian designs from furniture to accessories and lighting. Brands include And Tradition, De Vorm, NUD Collection and many more creative designers to choose from to give your home a Scandinavian edge. Slick, modern Scandinavian and Danish interior designs, from hand-crafted timber chairs and coffee tables to oak and walnut work tables and lightweight metal, timber and plexi shelving.
613 Elizabeth Street, Redfern; 0417 279 548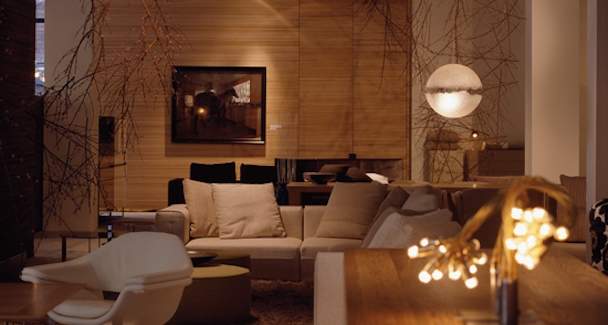 With an array of designers that will help you fit out every nook and cranny of your living quarters Hub lives up to its name for all your furniture needs. A focus on chairs, lighting, living and floor coverings from designers across the globe such as Fatboy, Skitsch, Celine Wright and David Mellor.
66-72 Reservoir Street, Surry Hills; (02) 9217 0700

Ici et La has an abundance of all things Francaise - deck chairs, striped fabrics, French garden furniture and accessories. Pieces are continually shipped from France which means there is always something new that may be perfect for your home.
7 Nickson Street, Surry Hills; (02) 8399 1173

All designed and made in Melbourne, Jardan has a wide range of sofas, chairs, tables and beds that are custom made through a family owned and run company.
650 Botany Road, Alexandria; (02) 9693 2288

At Koskela, owners Russel Koskela and Sasha Titchkosky have a philosophy to produce environmentally-friendly, sustainable furniture that is also beautiful. All of the stock at their Rosebery warehouse store, including wooden kitchen stools or a classic timber base sofa, are designed by Koskela and, where possible, made from reclaimed timbers. They also sell inspired wicker light frames, loom rugs and a colourful range of recyclable polyethylene stools for your garden or balcony.
1/85 Dunning Avenue, Rosebery; (02) 9280 0999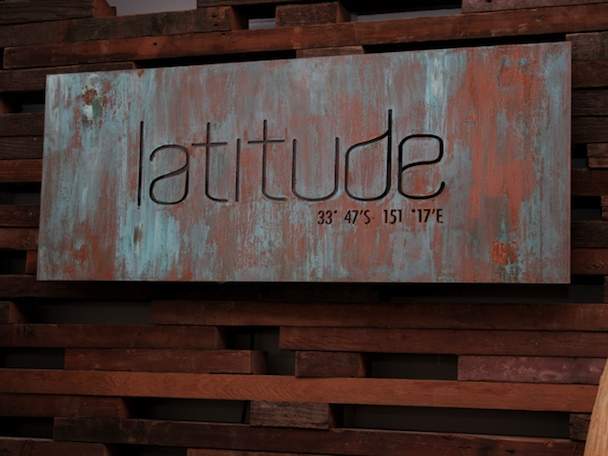 If your idea of a dream pad involves white-washed pine, wicker chairs and fleece blankets for curling up after a day at the beach - Latitude in Manly is the interior design store for you. Here, inspiration is drawn from chic, contemporary beachside living. Whether or not you have the beach view, you can certainly kit out your home to feel like you do.
12 Sydney Road, Manly; (02) 9976 5623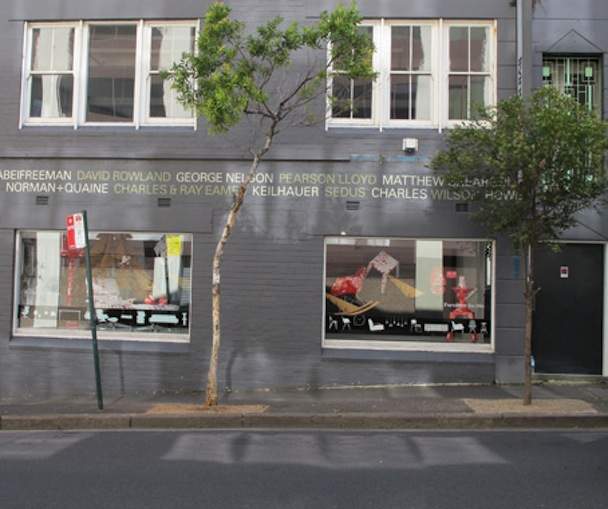 Living Edge is Australian owned offering beautifully designed furniture from around the world with a mix of iconic and classic pieces. Priding themselves on the most carefully chosen pieces offering a huge range of pieces for your home or office. Designers such as Charles & Ray Eames, Mark Newson, Pierre Paulin are just a few of the names you will be able to find architecturally sound space.
74 Commonwealth Street, Surry Hills; (02) 9640 5600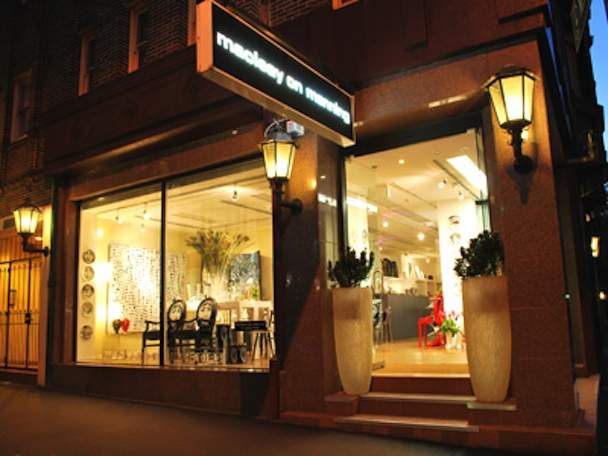 With brands in store like Missoni, Fornasseti, Kenzo, Paul Smith, Bouvier and Jasper Conran (and many more besides), Macleay on Manning is interior design with a little va va voom. From modern classics like Andy Warhol prints on your crockery to eery ghost-like faces engraved into the bottom of your whiskey glass, owners Jill and Rod Ordish have handpicked both local and international designs in furniture, art, jewellery and books, among other homeware treats.
1/85 Macleay Street, Potts Point; (02) 9331 4100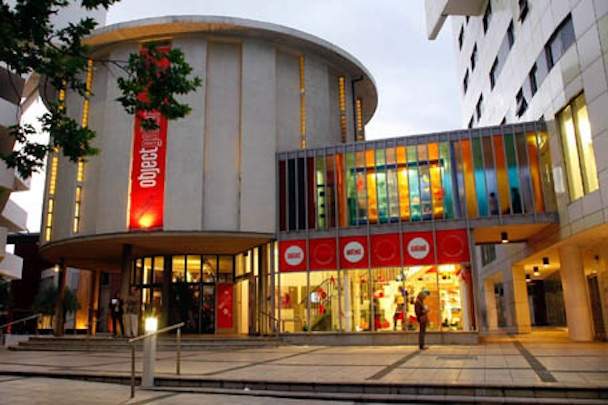 Celebrating the work of Australian designers, Object Gallery provides a sales platform for as many as 200 different artists and designers each year. The Surry Hills shop stocks an eclectic mix of ceramics, fabrics, glass, and other gifts and home knick knacks.
417 Bourke Street, Surry Hills; (02) 9361 4511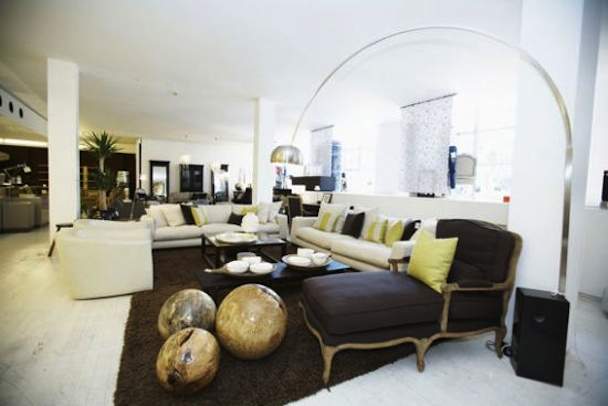 If you prefer your furniture with bold prints, adventurous colour and that luxurious feel, Orson & Blake in Surry Hills is likely to have a sofa, cushion set or canvas painting to suit your style. Stocking almost everything you'd need to kit out your home, from leopard print, cowhide or shiny gold ottomans (yes please!) to your own wicker hanging chair: they have it all.
483 Riley Street, Surry Hills; (02) 8399 2525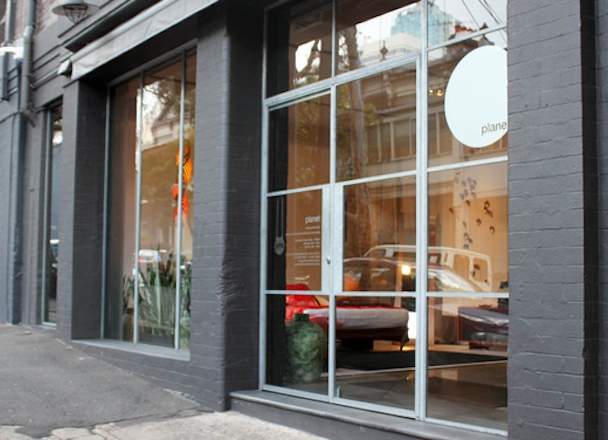 Planet prides itself on simple designs and sustainably-sourced natural fibres like oak coffee tables, muslin lampshades and oversized jute rugs. They stock a solid collection of ceramics, textiles, lighting and those big investment pieces of furniture, like a strong oak frame bed. It's like the antidote to IKEA.
114 Commonwealth Street, Surry Hills; (02) 9211 5959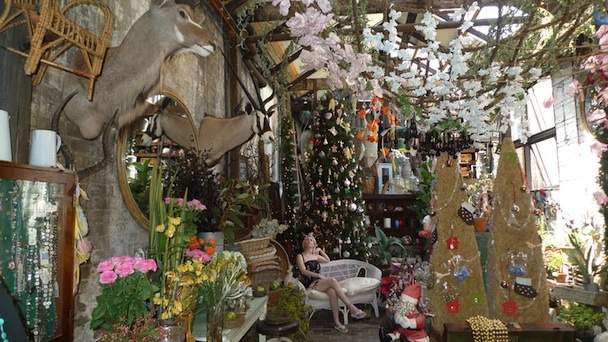 Stepping into the wonderland that is Seasonal Concepts, in Redfern, will feel every bit like you've stumbled upon an indoor marketplace. There's a vast collection of varied and unique items, everything from antique and retro furniture to a taxidermy peacock. Pick up truly one-off, pre-loved items (quick) before someone else gets there first.
122 Redfern Street, Redfern; (02) 8399 2435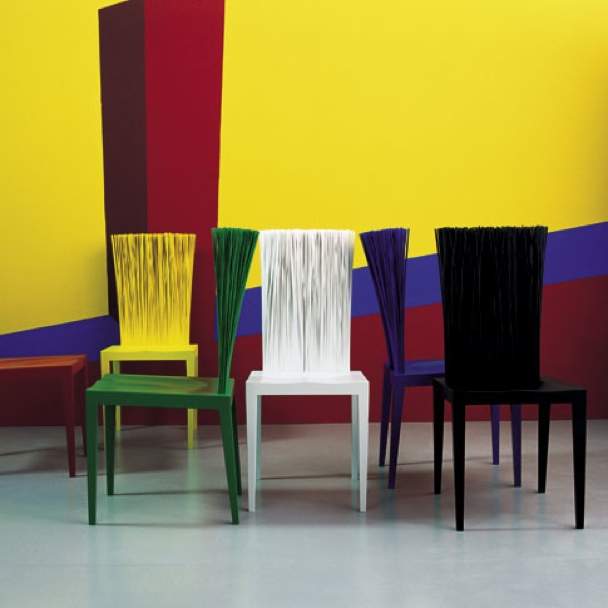 Space has a huge variety of creative pieces from designers and brands from around the world such as Fiam Italia, Roll & Hill and Triangolo. The showroom is big and has something for every room and taste.
84 O'Riordan Street, Alexandria; (02) 8339 7588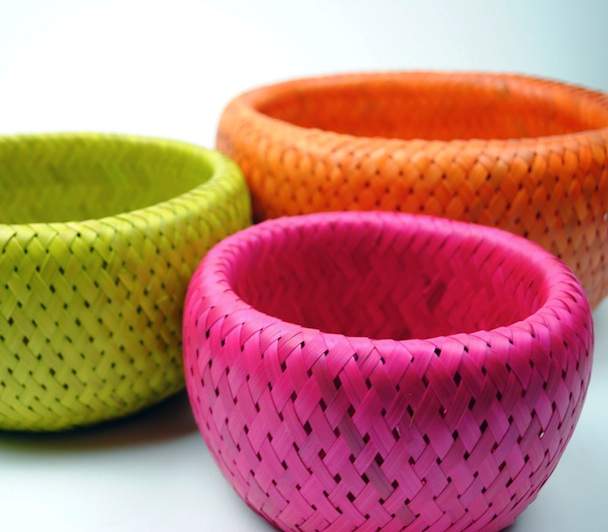 Simple, elegant products and homeware designs with a conscience. Shelf/life carefully sources handmade, local and ethically produced stationery, kitchen accessories, gifts and ornaments to decorate your home with products that have been designed to outlive the trends.
Shop 1, 50 Reservoir Street, Surry Hills; (02) 9211 2858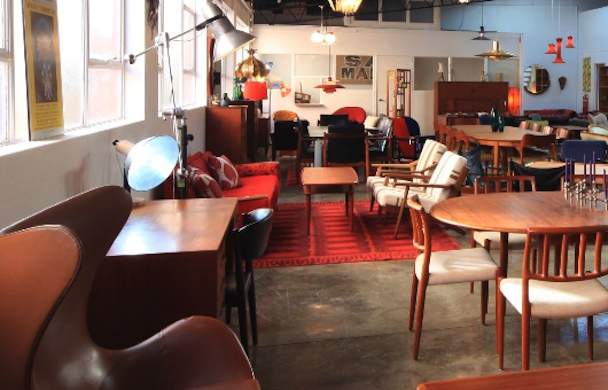 At their main showroom in Surry Hills, you'll find one off vintage and retro pieces like a teak boomerang sofa table, 1960s 'futuristic' chairs, an Art Deco drinks cabinet, and even Danish Tivoli pendant lights by the very same Jorn Utzon who designed Sydney Opera House.
486-490 Elizabeth Street, Surry Hills; (02) 9699 1089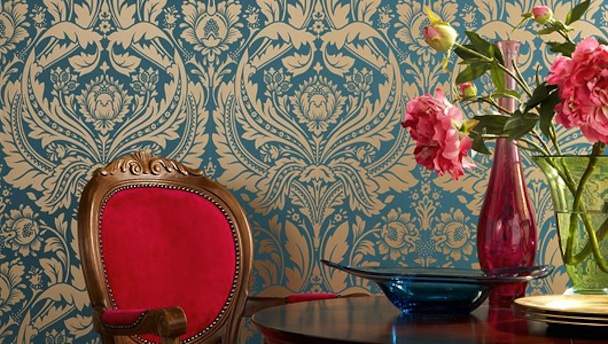 Delicious, fun, playful or simple, elegant and classic. This store has a never-ending collection of Wall Candy wallpaper designs: floral, geometric, striped - you name it, and we betcha, they have every colour.
420 Crown Street, Surry Hills; (02) 9331 5884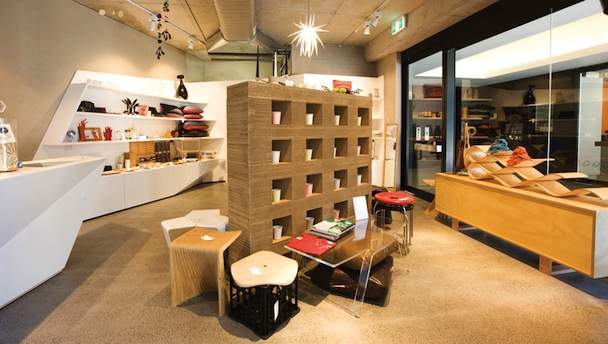 Like an exhibition in upcoming Australian designers, Workshopped has been supporting and selling locally designed homewares and home accessories for over a decade. Inject some fun and flamboyance in your home with some quirky, playful products like Takeshi Iue's Japanese-style fruit bowl which elegantly fans out like a flower, or a porcelain fish bowl inspired by George Orwell's 1984, offering your goldfish a touch more privacy than the average cylindrical glass bowl.
2/8 Hill Street, Surry Hills; (02) 9146 4353

Words by Emma Joyce & Jane Fayle
Published on May 23, 2012 by Jane Fayle