How to Get Stuff Printed in Sydney — Page 3
Ever wanted to print a book?
Books: Blood and Thunder
Rozelle's Blood and Thunder was originally put together by Kernow Craig, Leigh Ragozzi and Mickie Quick (who is also involved with the Big Fag Press). Ragozzi is more in the background these days, editing Blood and Thunder's eponymous Anthology. Blood and Thunder tends to run commissions for larger organisations like the Perfomance Space, or commission books under their own imprint. Publishing is their love, but they pay the rent with design.
As well as owning a two-colour Riso machine, the studio can spit out etched or foiled covers from their Heidelberg, letterpress, offset proof printing and more. It's an interesting time to be a small printer right now, according to Craig.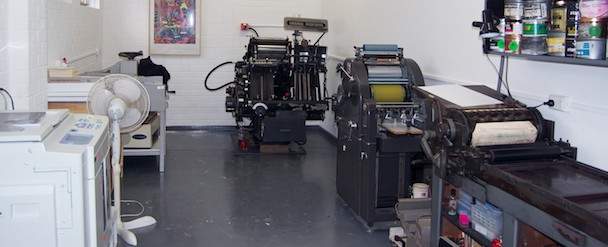 "If we were a large print company we'd be having a lot of trouble now. But we're not. We're a design studio that has a very specific and precise way of coming about its designs. [In] many ways that death of print or the death of the publishing industry is what makes this [niche of ours] possible. So, it's the most interesting time to be a very small organisation."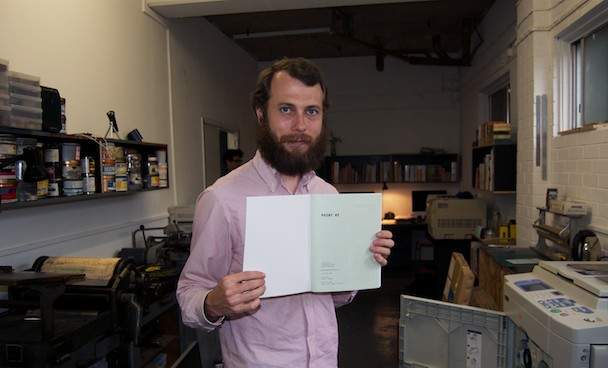 One of the competitive advantages for Blood and Thunder is the difficulty of the printing process. They learned their trade through trial and error, and help from former printers. As well as giving them pretty solid printing skills, it means that as designers they're able to tailor their designs to the strengths and weakness of their printing machines, which they operate themselves, printing on the Riso, the offset or producing foils (gold and silver inks) and die-cut pages on the Heidelberg as necessary.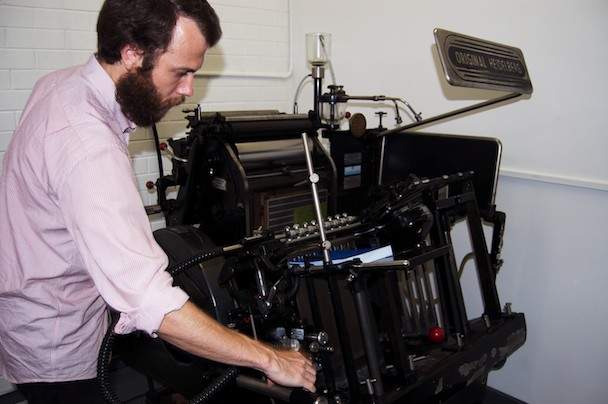 Apart from their book imprint, they very rarely put their name on their work. As a consequence, says Craig:
"Often we'll get clients bringing our work to us, saying We really like this. Could you do something along these lines?"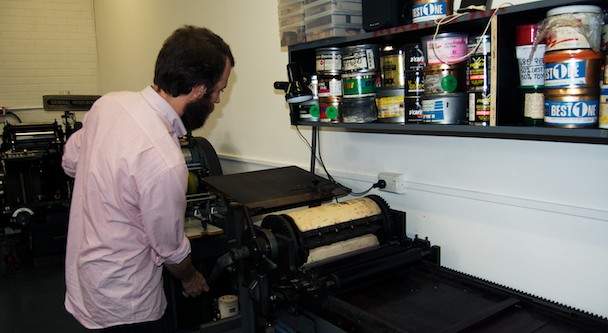 Blood and Thunder usually does work for cultural organisations, the public sector, fashion and small business. They also publish books as co-publications or collaborations. They can be contacted via their website.
< Prev | 1 | 2 | 3 | 4 | Next >
Published on June 24, 2012 by Zacha Rosen