The Best Sydney Restaurants for an Excellent Lunar New Year Feast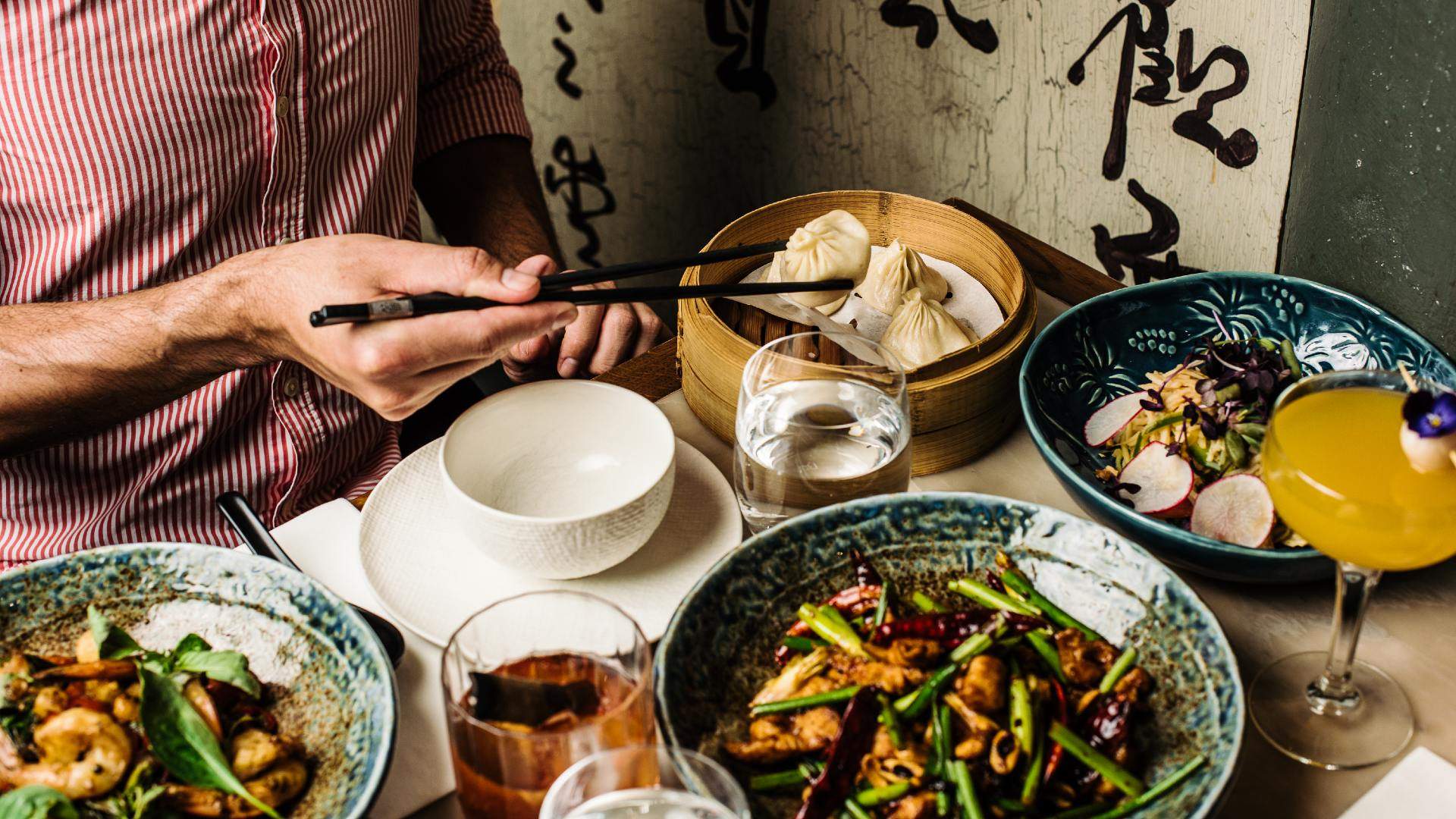 With the Year of the Tiger almost upon us, Lunar New Year festivities are beginning to pop up across the city. Whether you're looking for an extravagant suburb-wide festival or a more low-key meal at a local restaurant to say farewell to the Year of the Ox, Sydney has you covered.
We've compiled a list of the best restaurants in Sydney putting on celebrations and offering up special meals for the Lunar New Year. From adorable tiger bun creations to multi-course feasts, here's where to head if you want to get into the spirit and be well fed while you're at it.
Top Image: Alana Dimou
Food & Drink

An infamous Taiwanese noodle chain is introducing Sydney to the best dumplings it's ever had.

Food & Drink

Spice Temple pushes Chinese cuisine without losing traditional flavours.

Food & Drink

Kylie Kwong's new Australian-Cantonese eatery is a walk-in only lunch spot inside South Eveleigh's historic locomotive workshop.

Food & Drink

For when you can't (don't want to) choose between a soup dumpling and a pork bun.

Food & Drink

Pioneering vegan yum cha and pan-Asian cuisine.

Food & Drink

This teahouse in the Chinese Garden of Friendship serves dumplings and tea during the day before switching to a Sichuan menu at night.

Food & Drink

A Sydney mainstay doing favourites well — and at very, very reasonable prices.

Food & Drink

This Penang-style spot serves up some of the best laksa in town.

Food & Drink

This neon-lit Parramatta restaurant is whipping up tom yum dumplings and black garlic mie goreng.

Food & Drink

Cabramatta's huge all-day food court specialising in Southeast Asian street food.

Food & Drink

Serving up Peking duck steamed buns, dumplings, chicken feet and durian desserts till 2am.

Food & Drink

In a long and illustrious career of dumpling eating, some of the most perfect dumplings we've ever had.

Food & Drink

One of Ashfield's best Chinese eateries now has a second outpost at Market City.

Food & Drink

This DIY Korean barbecue joint at Market City has to be the fanciest in Chinatown.

Food & Drink

Weekend yum cha has arrived at Bondi Beach favourite China Diner.

Food & Drink

A not-so-secret, hidden alley of Asian culinary delights.

Food & Drink

This famed global hot pot chain has landed in Haymarket.

Food & Drink

Spice Alley's sit-down restaurant takes you on a journey through Southeast Asia.

Food & Drink

The ridiculous palace of fried chicken, sneakers and champagne Sydney deserves.

Food & Drink

The trio of box-fresh footwear, fried chicken and French bubbles reigns supreme.

Food & Drink

Untraditional lamingtons from two Aussie chefs by way of Japan and Singapore.

Food & Drink

This CBD institution chooses class over chaos for its yum cha service.
Tap and select
Add to Home Screen
to access Concrete Playground easily next time.
x