The Best Things to Do in Sydney This Week
Sample natty wines at the latest stop on this pop-up tour or head to Martin Place for an ultra-festive Christmas market.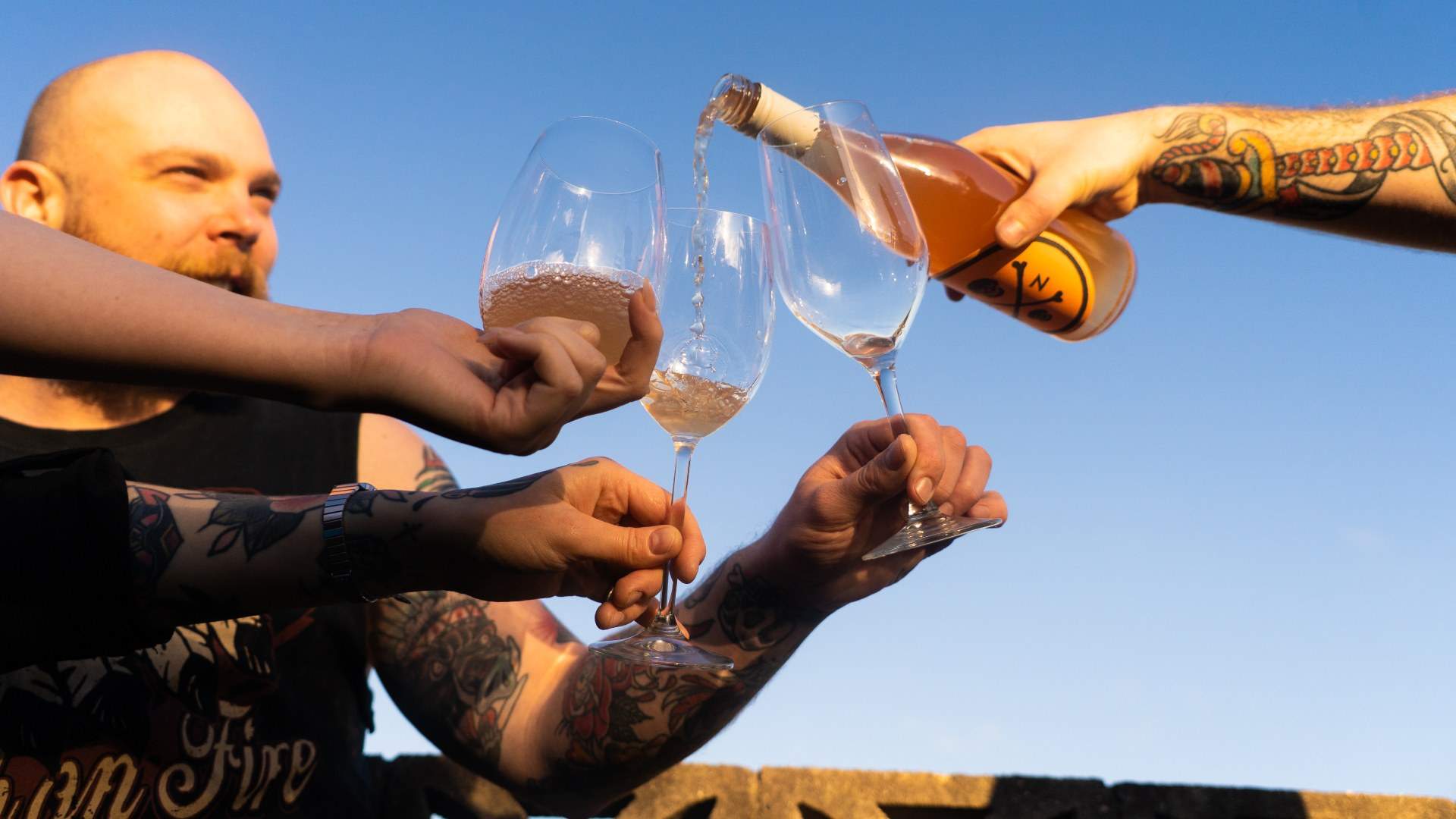 Heading back to the ol' daily grind can be pretty damn awful after a bright and shiny weekend of picnicking, bar hopping and patting dogs that aren't yours, but luckily Sydney's a 'keep the ball rolling' kind of city and has plenty of events, exhibitions, theatre, film festivals and live music for you to inject a little awesomeness into your week. Sure, use Monday for Netflix binges. Then get out there and sink your teeth into Sydney's best happenings this week.
Arts & Entertainment

Frankie's Pizza is saying goodbye with a massive program of farewell events before it closes on Sunday, December 11.

Arts & Entertainment

Taking a journey to the centre of an otherworldly realm, Walt Disney Animation Studios' 61st film is heartfelt, urgent and visually stunning.

Arts & Entertainment

New Zealand filmmaker David Farrier has done it again, chronicling another story so wild that it can only be true — and this one started with an antiques store's car park.

Arts & Entertainment

Paying tribute to the one and only Dolly Parton, this Australian comedy follows a plucky impersonator swapping the nine-to-five for playing her idol.

Arts & Entertainment

The Art Gallery of NSW is welcoming art lovers to its new Sydney Modern Project with a free nine-day program featuring extended opening hours, a concert from Ellie Goulding and a series of talks.

Arts & Entertainment

Casting David Harbour as a kick-ass Santa is a gift, but this festive action-comedy pilfers too many of its parts from other, better films.

Food & Drink

This summer, Thursday night at the Entertainment Quarter is for street food, drinks to match, live music and play for all ages.

Food & Drink

Put a Swedish spin on your festive season with three-course Christmas dinners at IKEA's Sydney stores.

Arts & Entertainment

A culinary thriller-slash-black comedy with bite, this Ralph Fiennes- and Anya Taylor-Joy-starring cinematic dish is savage, savvy and slickly satisfying.

Arts & Entertainment

The 'The Shape of Water' and 'Pan's Labyrinth' director's stop-motion take on the beloved 19th-century Italian tale might just be the most magical yet.

Arts & Entertainment

Timothée Chalamet and Taylor Russell play cannibal lovers road-tripping through America's midwest in this evocative and exquisite film from 'Call Me By Your Name' director Luca Guadagnino.

Food & Drink

Tuck into $9.95 schnitzels one day a week at The Bavarian.

Design & Style

The Powerhouse Museum is hosting a two-month run of this immersive multi-sensory Gucci exhibition.

Arts & Entertainment

Australia's touring genre film fest is back with another lineup of weird, wild, strange and surreal movies.

Food & Drink

This local natural winemaker is popping up at The Lansdowne, The Duke of Enmore, Leichardt Bowlo and Laguma with free tastings, vinyl and DJ sets.

Design & Style

Support the next wave of independent artisans at this three-day art and design market.

Arts & Entertainment

For his first movie in seven years, Oscar-winning director Alejandro González Iñárritu ponders the weight of being a filmmaker in a feature both spectacular and indulgent.

Arts & Entertainment

Carey Mulligan and Zoe Kazan lead this powerful newspaper drama, which follows the journalists who broke the Harvey Weinstein story.

Food & Drink

Whether you want to learn the secrets of Singapore chilli crab or perfect your paella, these summer classes will level up your cooking game.

Arts & Entertainment

The wildly popular, multi-sensory Van Gogh experience is returning to Sydney this December.

Arts & Entertainment

Step inside one of Joost Bakker's most ambitious zero-waste projects yet: a fully sustainable, recyclable home in Melbourne's Federation Square that grows all of its own food.

Arts & Entertainment

A stacked local lineup, drinks from P&Vs Mike Bennie, flash tattoos and a mullet station will all be popping up at The Great Club for Heaps Normal's music festival.

Travel & Leisure

Check off your Christmas shopping list outdoors this year, while you browse artisan products and festive foods.

Arts & Entertainment

There's nothing false about this astute and hilarious NZ comedy about faking it till you make it in a social media-ruled world — or about Ana Scotney's exceptional performance.

Arts & Entertainment

The final exhibition of 2022 showcases Karen Black's reinterpretation of radical care.

Food & Drink

Food, fashion and festivities will transform Martin Place into a Christmas wonderland.

Arts & Entertainment

Submerge yourself in the deep ocean and uncover the wonders of these ancient predators.

Food & Drink

We hope you're ho, ho, hungry: nel is dishing up a Christmas-themed 11-course degustation.

Arts & Entertainment

Explore the iconic director's filmography on the big screen, including 'Taxi Driver', 'Goodfellas', 'The Departed' and more.

Food & Drink

Circular Quay is home to the first monthly fresh produce market this close to the Sydney CBD.

Food & Drink

Head to The Entertainment Quarter every Wednesday and Saturday to shop, eat and meet a variety of makers.

Arts & Entertainment

Celebrate new and classic Japanese cinema with an animated flick about competitive gliding, an action-comedy giving assassins a kawaii spin and a documentary about four top Tokyo chefs.

Arts & Entertainment

It's time to play the music at this big-screen session of a festive classic with a live orchestra.

Food & Drink

DOOM JUICE's new St Peters cellar door is hosting weekly culinary pop-ups with chefs from Sagra, Cafe Paci, Bar Louise and The Old Fitz.

Arts & Entertainment

This exhibition features never-before-seen footage of bands like Nirvana, Foo Fighters and Beastie Boys taking to Australian stages.

Arts & Entertainment

As part of its 85th birthday celebrations, the Ritz is spending a year screening iconic Australian films on 35mm.

Arts & Entertainment

Take a deep dive into First Nations histories and cultures on an expert-guided tour at the Australian Museum.

Arts & Entertainment

The new community market will be slinging unique art, homewares, handmade jewellery, vintage fashion and delicious grocery goods each month.

Travel & Leisure

Explore over 70 stalls featuring beautiful local produce, artisanal clothing, homewares and more at this fortnightly Sunday market on the banks of the Parramatta River.

Arts & Entertainment

See the evolution of Australian studio ceramics at the Powerhouse Museum with over 400 works by 160 different artists.

Arts & Entertainment

The Broadway hit is finally bringing its all-singing, all-dancing romance to Sydney.

Arts & Entertainment

Glass slippers and pumpkin carriages are coming to Sydney, with the Broadway production dancing into the Sydney Lyric Theatre from October.

Arts & Entertainment

Add some rock 'n' roll to your after-work routine with a trivia, a live band and free beer.

Arts & Entertainment

Direct from London's Natural History Museum, the best nature photographs from the past year are now on display in Sydney.

Food & Drink

Sydney's Tex-Mex bars are slinging cheap tacos one night a week.

Food & Drink

Party until 3am every Sunday night at Big Poppa's.

Food & Drink

Head to Rocker each Sunday arvo for two hours of free-flowing rose, Sydney rock oysters, cauliflower hummus and live tunes.

Travel & Leisure

Explore the night sky at this astronomical tour in the Blue Mountains.

Food & Drink

The Paddington restaurant serves coffee, scones and canelés from 8am, and sells boxes of fresh produce too.

Food & Drink

A weekend morning cornucopia of organic veggies, fruit, cheese and international dishes, plus fashion, homewares, books and more.

Design & Style

Find original wares by local designers, food stalls and a new growers market for fresh produce.

Travel & Leisure

Finally a yoga practice where you can literally touch the earth.
Tap and select
Add to Home Screen
to access Concrete Playground easily next time.
x