Where to Head for Eats and Drinks Before and After a Session at the Australian Open
From pre-match parmas to celebratory champagne after a long day courtside, these local spots have you sorted during this year's Grand Slam tournament.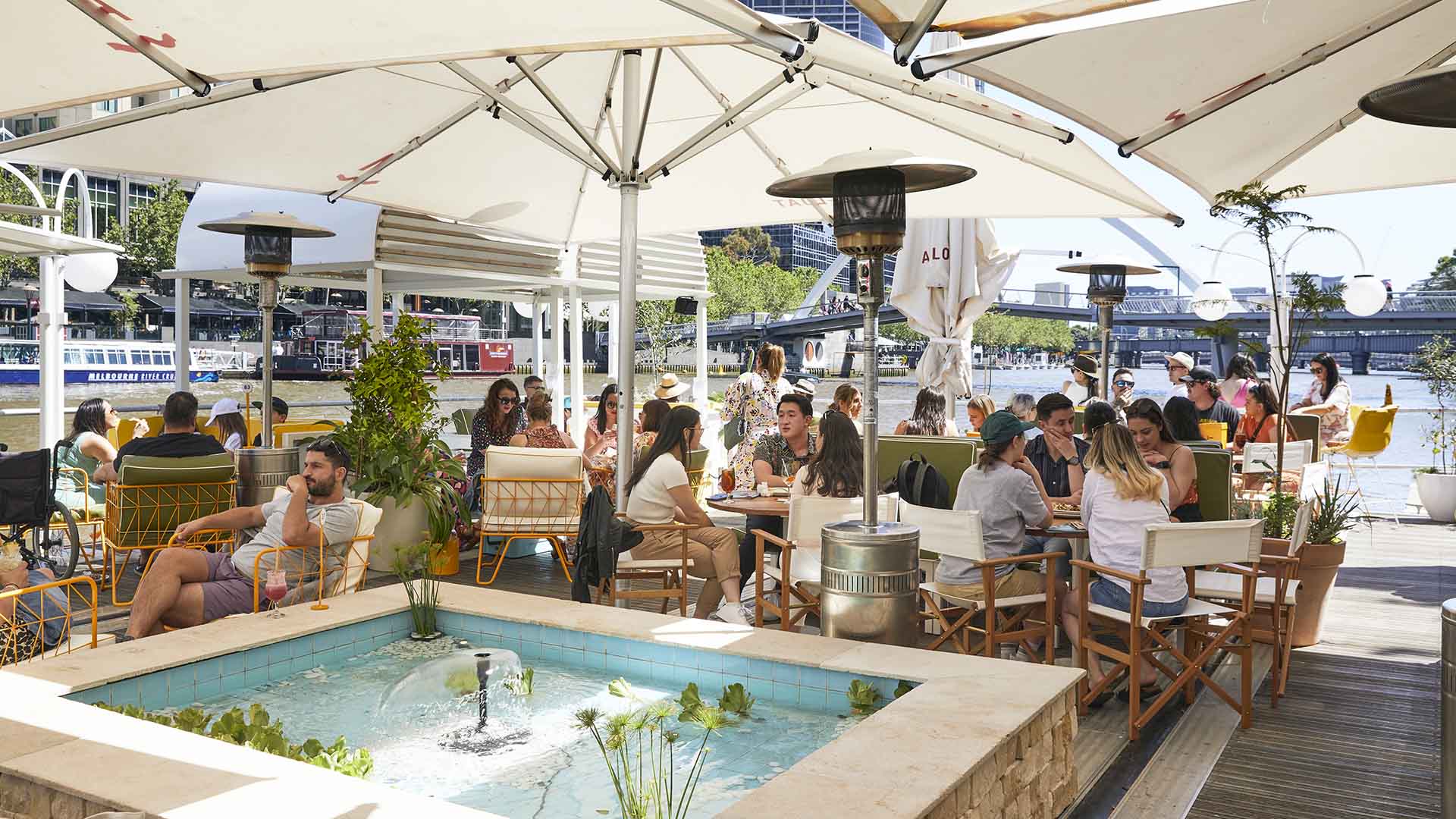 It's that balmy time of year when the days are long, the post-holiday haze is yet to lift...and the eyes of the world are on Melbourne as it hosts one of its biggest annual sporting events, the Australian Open. This year, almost all of the world's top tennis players will descend on Melbourne Park from January 17–30, battling out for Grand Slam glory.
And even despite density limits and ticket caps brought in due to the current COVID-19 situation, thousands of spectators are also set to head along to watch the on-court action unfold. If you're one of those punters, chances are you'll be in the market for a bite to eat before a match or a couple of bevs to round out a big day courtside. So, we've pulled together some of the best bars and restaurants within strolling distance of Melbourne Park's front gates. Intersperse your tennis-watching adventures with a visit to one of these great spots and enjoy your own little grand slam moment.
Top Image: Arbory Afloat, by Parker Blain
Tap and select
Add to Home Screen
to access Concrete Playground easily next time.
x