TRAVEL & LEISURE
Five Dates Under $50 to Plan This Spring in Sydney
Less than a pineapple and better than dinner and a movie.
Five Dates Under $50 to Plan This Spring in Sydney
Less than a pineapple and better than dinner and a movie.
---
in partnership with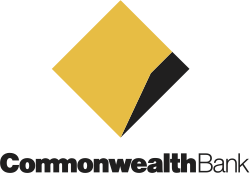 While it may not entirely feel like it yet, spring has sprung in Sydney. And as the days get longer and the weather warmer, you'll start to feel that heady, buzzy feeling these sun-soaked days bring with them. Whether you're in a long-seasoned couple, recently matched up or single and looking for a way to impress a potential someone, one thing is certain among the lovebirds: there's a fresh, romantic feeling in the air. Luckily, Sydney is full of brilliant date ideas that aren't simply dinner and a movie — and that won't completely blow out your savings.
To help you out, we've pulled together five date ideas under $50 that'll help spark your inner romantic, while our friends at CommBank have rounded up some top tips for living 'money smart' while you're dating or coupled up. Now you can treat that special someone and stay well and truly in the green.
Split the bill easily on your next date in under a minute using a PayID (which uses the Osko payment service). Find out more here.

TRIVIA AT GOLDEN AGE CINEMA AND BAR
Housed in a subterranean art deco cinema in the backstreets of Surry Hills, Golden Age is a brilliant date destination in itself, recreating the whimsy and glamour of the long-lost golden age of Hollywood. Our pick for a chilled out early weeknight date is the Tuesday trivia night. Join the charming Alex Toliopoulos, of Mike Check podcast fame, for a night of film-themed trivia in its adjoining cocktail lounge. Walk-ins and bookings are welcome to the free event in the slick 1920s style bar, saving you enough to grab some cinema snacks and settle in for a night of challenging each other's film knowledge before cosying in for whatever film's (oft a little art house, independent number) on show that night.

KAYAK AROUND THE HARBOUR
You know it, your date knows it, we all know it — we're blessed in Sydney with an immense array of water views, all beautiful, most very accessible. While taking in a waterside sunset is always romantic, might we recommend a kayak expedition for the adventure inclined? Head over to Manly Kayak Centre where you can rent a double kayak for $45 and spend an hour exploring the glittering water and beaches of the northern harbour. And if you're after even more water time and coming from the city, grab the ferry to and from Manly on a Sunday to eat up the rest of that $50 (plus $0.40) when Opal fares are $2.70 all day.

RETRO THRILLS AT ARCHIE BROTHERS CIRQUE ELECTRIQ
Dating these days can feel worlds away from what it was made to look like in films like, say, The Notebook. And while we're not suggesting you set yourself up for failure — because really, who can beat Ryan Gosling's move of climbing that ferris wheel — we have tracked down a spot where you and your date can get some nostalgic cheap thrills. Enter Archie Brothers Cirque Electriq in Alexandria. Here you can challenge each other to retro arcade games, dodgem cars, bowling and laser tag, plus you can go on XD theatre and VR rides. It's truly a grown up's wonderland, and what's more, it's cheap as chips. Arcade games cost between $2–$5 each, dodgem cars are $4 a ride, bowling ranges from $14-$32, laser tag clocks in at $12 a game and the XD and VR rides are $8 and $7 respectively. And on top of all that, there's also a bar and eatery slinging $15 pizzas for when you need to refuel.

EXPLORE COCKATOO ISLAND
The views around Circular Quay and The Rocks are hard to beat, but the crowds can quickly strip away any feeling of romance. A visit to Cockatoo Island might be just the trick for a sweet date spot that'll feel like a mini trip away. The UNESCO World Heritage Site is located just a short ferry ride from Circular Quay and often hosts art exhibitions and cultural events. Formerly a penal site for Australian convicts, the site also functioned as a major shipbuilding centre as well as housing a reformatory school for wayward children. Tours of these sites can be booked, but an audio guide is only $5 and leaves you free to explore the island on your own. If you really want to make a holiday of it, plan to BYO tent and stay the night at one of the camping sites. Sites are $45 a night Monday to Thursday and $50 a night Friday to Sunday. They also can fit four people, so you could even make it a double date and use the rest of your budget on nosh for the onsite barbecues.

FRESH BREWS AND LIVE TUNES AT STAVES BREWERY
Generally speaking, music, laughter and excellent drinks are key indicators of a good time, so why not combine the three? Staves Brewery in Glebe is a charming microbrewery churning out high-quality beers and live entertainment every night from Thursday to Sunday. Unlike most breweries, Staves is licensed until midnight and, as well as featuring a cute little beer garden out the back, has a sixty-seater performance space upstairs. Thursday night is open mic night, Friday brings $10 comedy, there's live music throughout the weekend and food trucks often set up at the brewery. Add this one to the list under easy, unpretentious good vibes.

What's even better than paying $50 or less on a date? Getting us to pick up the bill. Enter our comp for a chance to win $250 so you can try every idea on the list.
Published on November 05, 2018 by Dominic Gruenewald