TRAVEL & LEISURE
Five Excellent Cabins Found Near Some of Victoria's Most Popular Hiking Areas
Where to lay your head when you venture into the wild.
Five Excellent Cabins Found Near Some of Victoria's Most Popular Hiking Areas
Where to lay your head when you venture into the wild.
---
in partnership with

Planning your next interstate adventure? Swap the bustling streets of a Melbourne city break for regional Victoria's incredible wealth of picturesque hiking trails. After a long day spent trekking the dusty trails, you'll need somewhere to kick off your hiking shoes and get some much-needed R&R.
Fortunately, there's no shortage of amazing eco-friendly cabins and off-the-grid spots to immerse you deep within Victoria's forests and valleys. Hit the road and take on that challenging hilltop climb — we've teamed up with Macpac and found five luxurious cabins that will ensure you rest in comfort.

THE BUCKLAND
Mount Buffalo National Park offers some of Australia's most scenic trails, and the Buckland Studio Retreat puts you in all the action. Overlooking the alpine forest and granite cliffs, this tranquil collection of cabins features the full gamut of modern amenities, including double rain showers and free-standing baths that offer private hillside views.
Breakfast is served as you look out across the stunning 40 acres of rugged bushland that these cabins stand on. You'll also have access to nearby hiking trails, including the Bungalow Spur Hiking Trailhead and The Big Walk that reaches Mount Buffalo's summit. After you've built up an appetite from your hike, Bright's eateries are just a ten-minute drive away, like Tomahawks — a cosy bar and restaurant set in the middle of town.
Pack this: Down Booties ($69.99)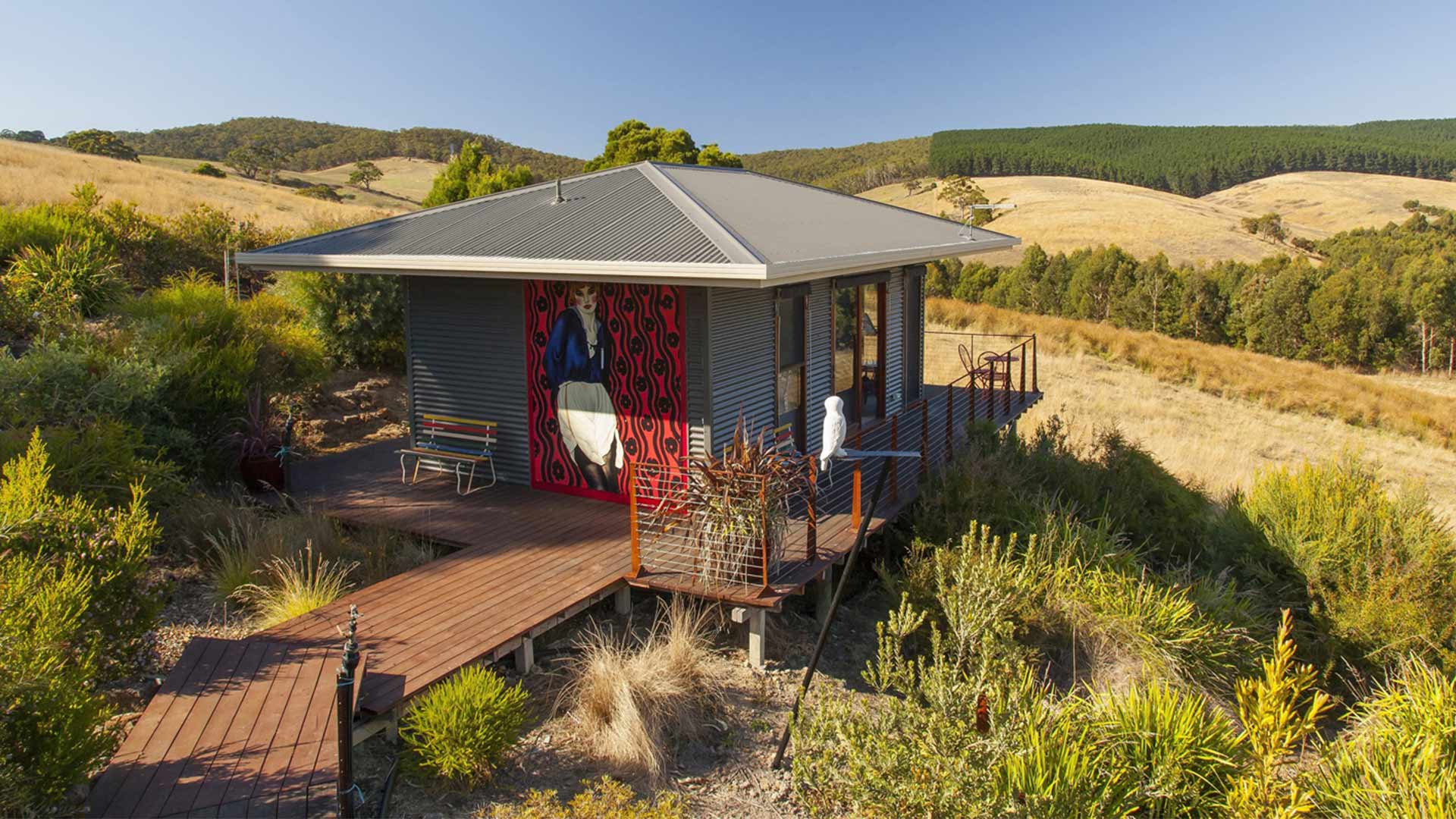 OTWAY ESCAPES LOVE SHACK
Southern Victoria's Otway Ranges is one of Australia's most sought after hiking destinations, offering everything from lush rainforests to white sand beaches. Featuring incredible panoramic vistas, the Otway Escapes Love Shack will make sure you experience the best of this sweeping terrain. Set amid a 200-acre cattle farm, the cosy cabin has a 360-degree verandah overlooking nearby Lower Lake and its surrounding pastoral landscape. Tucked away near Lorne and some of the coast's best surf beaches, the little love shack's surrounds also feature some specially commissioned art and sculptures for you to discover as you roam the sprawling property.
Pack this: Tui Fleece Pullover in men's and women's styles ($129.99)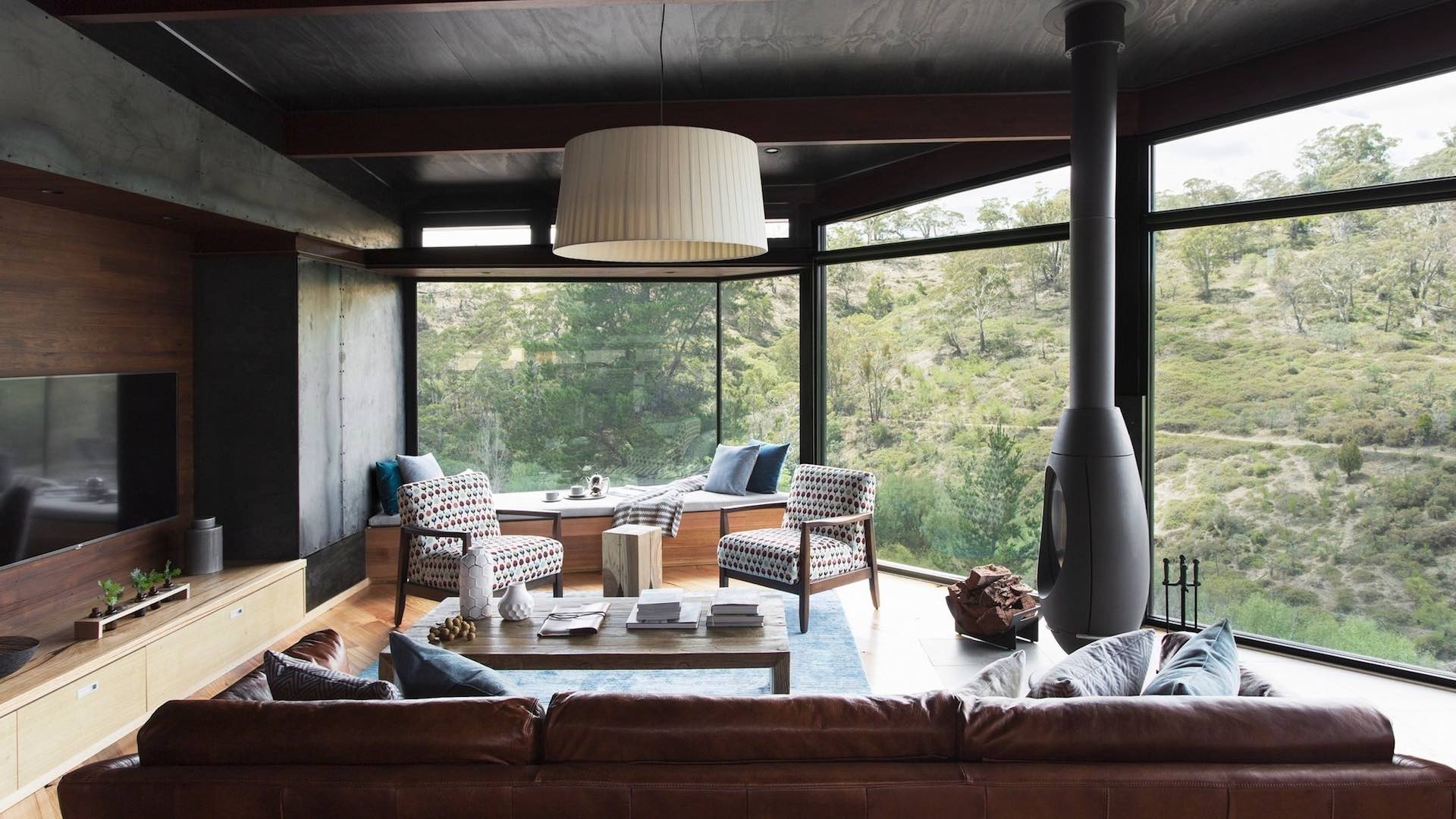 CLIFFTOP AT HEPBURN
Designed by architect Robin Larsen, the Clifftop at Hepburn boasts three remarkable cabins that will take your rural retreat to the next level. Floor-to-ceiling windows reveal views across the rolling bushland toward neighbouring cliff faces. With unconventional amenities from Lord of the Rings pinball machines to eclectic Japanese massage chairs, each cabin presents a bespoke design that blends perfectly into the hillside landscape. Nearby, Daylesford and Hepburn Springs present some spectacular day-long hikes, or you can refresh yourself straight from the source at Hepburn Mineral Springs Reserve.
Pack this: Petzl Actik Headlamp ($93.49)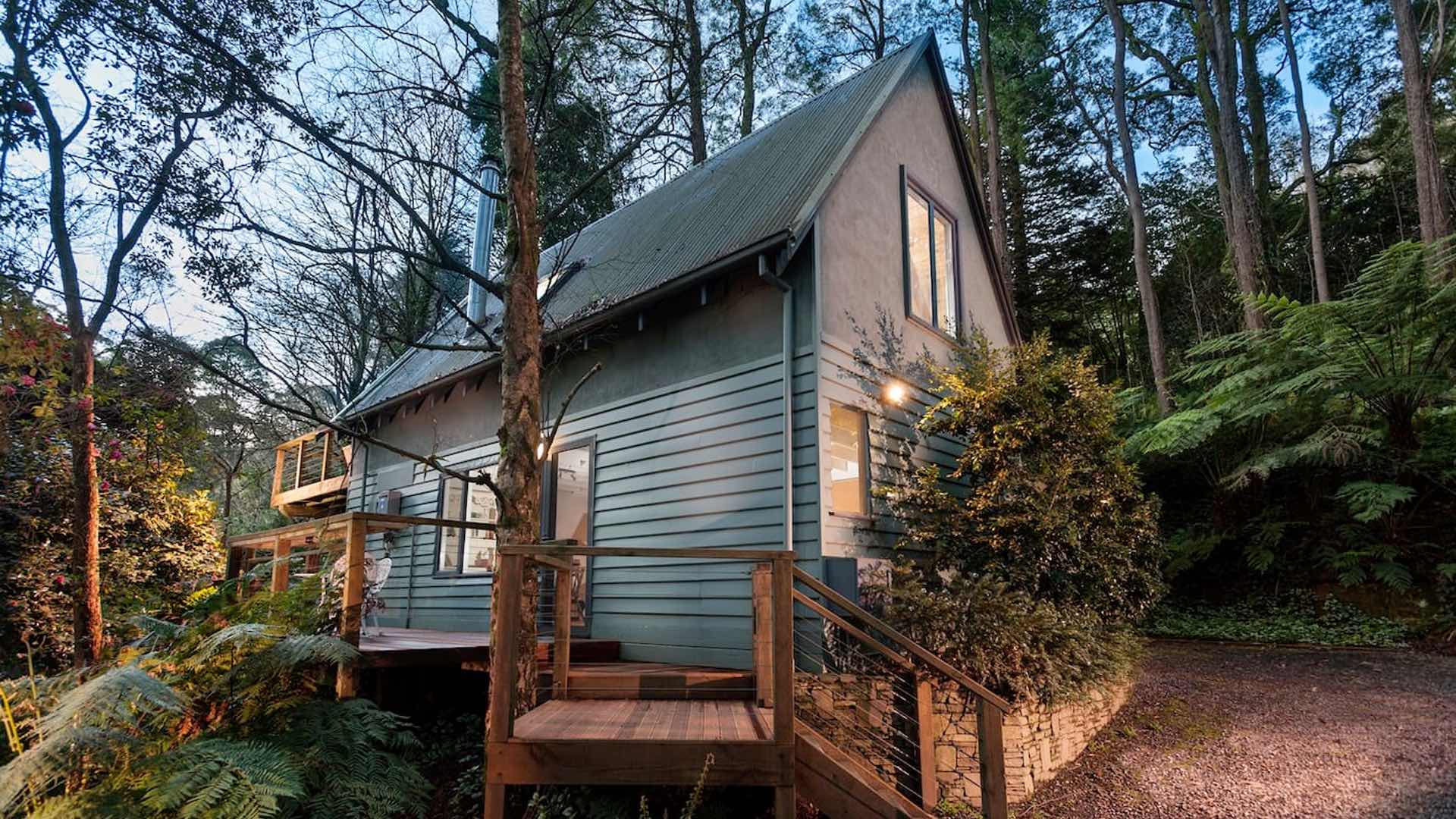 SANTOSA COTTAGE
Located just outside Melbourne's busy outer suburban streets and in the green township of Sassafras, Santosa Cottage is a charming private retreat. Surrounded by lush fernery, this two-storey cottage includes a roaring wood fire for those chilly nights and a set of French doors that open out onto a deck where you can sit amongst the trees.
Plus, Sassafras Village is comfortably within walking distance and home to quaint cafes for your coffee and cake fix. Spend your days roaming the Dandenong Ranges National Park and its myriad of scenic hiking trails that are suitable for any fitness and skill level.
Pack this: Geothermal Long Sleeve Top in women's and men's styles ($39.99)

DULC HOLIDAY CABINS
From rock climbing to horse riding and abseiling, Halls Gap has no shortage of activities for nature lovers to enjoy. Its most luxurious cabin stay is Down Under Log Cabins, aka DULC, which provides a great base to explore the wider Grampians region.
Nestled among the trees and combining a rustic vibe with contemporary features, this series of single and two-storey cabins slot comfortably into the landscape with wooden floors, log walls and an abundance of natural light. Sustainably built, each cabin features a gas log fire, sleek spa baths and espresso machines for your morning caffeine boost before you hit the trails.
While visiting this particularly popular part of the Northern Grampians, you'll have the opportunity to admire wonderful views across the range from Boroka Lookout. Or hop over to MacKenzie Falls and ogle at one of the largest waterfalls in Victoria.
Pack this: Mercury Down Jacket ($249.99)
Published on May 09, 2019 by Hudson Brown