TRAVEL & LEISURE
The Best Outdoor Yoga Classes in Sydney
Slap on the SPF 30+ and take your downward dog to the great outdoors.
in partnership with

The warmer months are here, and our bodies are ready to take our indoor fitness routines to the outside world. Think yoga. Think nature. Think combining the two for the perfect summer activity. As well as mixing up your usual vinyasa routine, doing yoga in natural environments has great benefits for mental health since it combines the benefits of exercise with the restorative effects of being in nature.
But where can you realign those chakras outside? We've teamed up with the folks at Pretty Shady to point you to a few golden outdoor spots to practice your asanas. We've also found a few teachers who'll help you through the moves, but these spots are also excellent for when you need a solo session with just you and nature. Either way, make sure to be sun safe and do your sun salutations from the shade when that fiery ball you're saluting is at its strongest (11am–3pm). A sunrise or sunset yoga practice is prime for avoiding peak UV time and for ensuring you aren't a total sweaty mess by the end of class. Whatever time of day you practice, though, make sure to apply that SPF 30+, wear some protective clothing and lay your mat in the shade.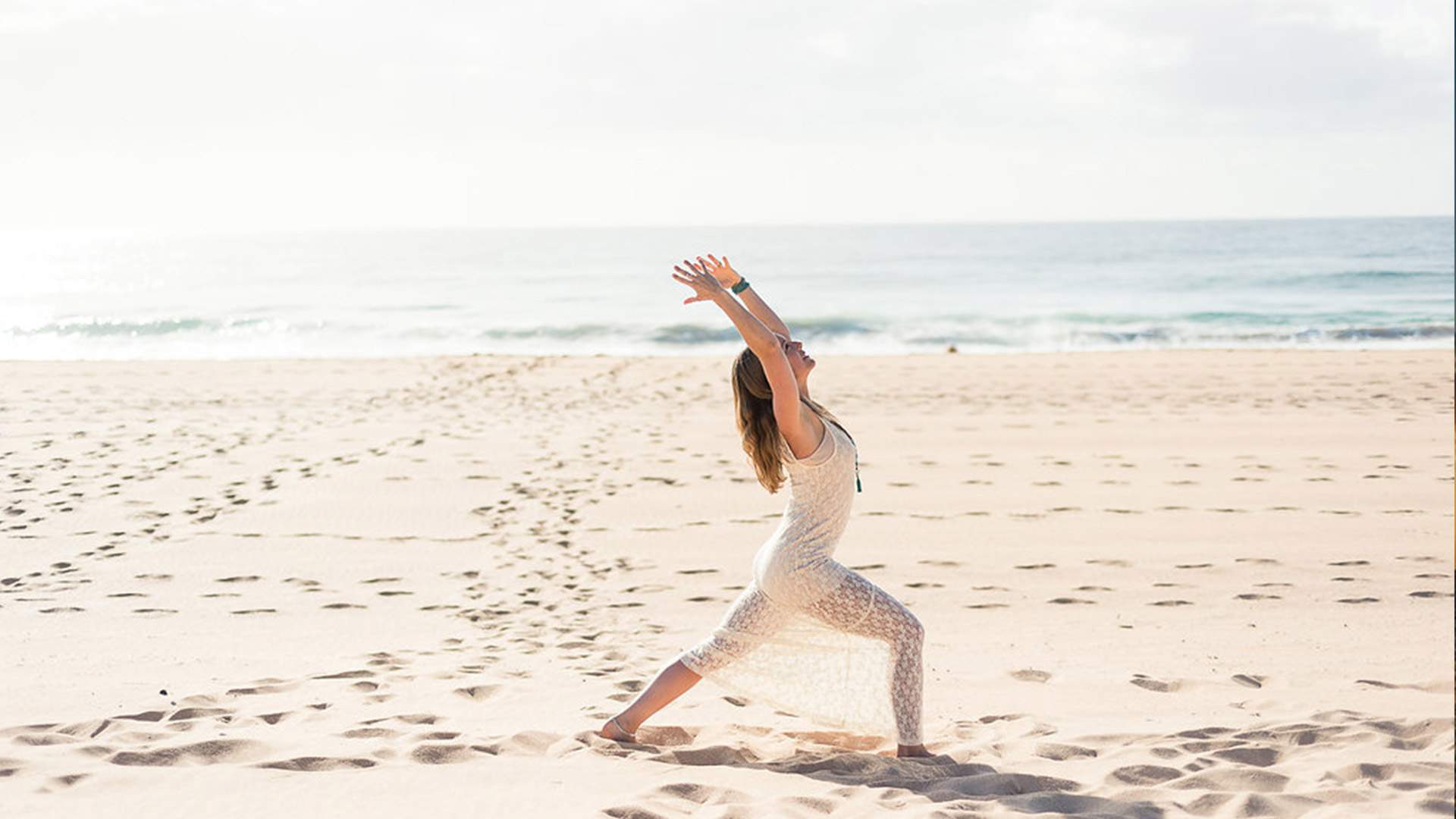 NARRABEEN SURF CLUB, NARRABEEN BEACH
Nestled halfway up the Northern Beaches, Narrabeen Beach is one of the most consistently clean beaches in Sydney, partly due to local conservation efforts aimed at protecting the ecosystems where Narrabeen Lagoon meets the sea. Slop on that sunscreen, plonk your mat right down on the sand with Louise Kelly of Surfside Yoga, breathe in the fresh air and flow to the calming sound of the waves rolling in. As a bonus, you can often spot dolphins here, giving you the full David Attenborough yogi experience.
Corner of Ocean and Albert streets, Narrabeen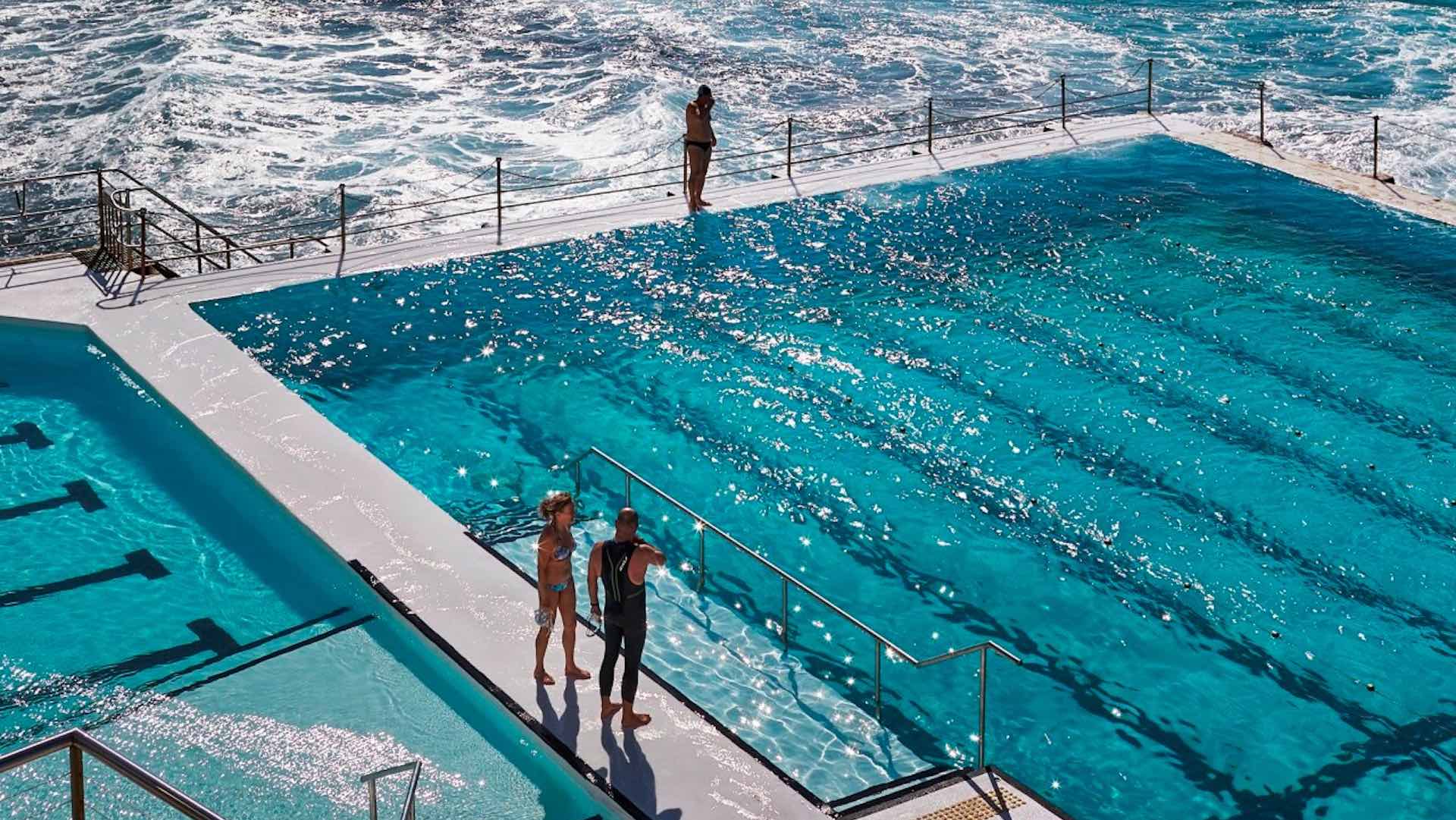 BONDI ICEBERGS, BONDI BEACH
Bondi Icebergs is a classic location for good reason. With a sweeping view of the beach, the splash of salt spray and an outdoor lap pool on hand, just add an outdoor yoga sesh and you've got yourself an ideal Sunday morning. Yoga By The Sea runs both Yang (stronger, more intense) and Yin (relaxed, more restorative) classes to suit your mood. During daylight savings, yoga classes run from sunrise to sunset daily. During winter, fewer classes are available, so check the schedule. Classes are $27, but this includes access to the pool and sauna — so it's pretty much akin to purchasing an au naturel outdoor spa day package. And if you don't have your own, mats are provided.
1 Notts Avenue, Bondi Beach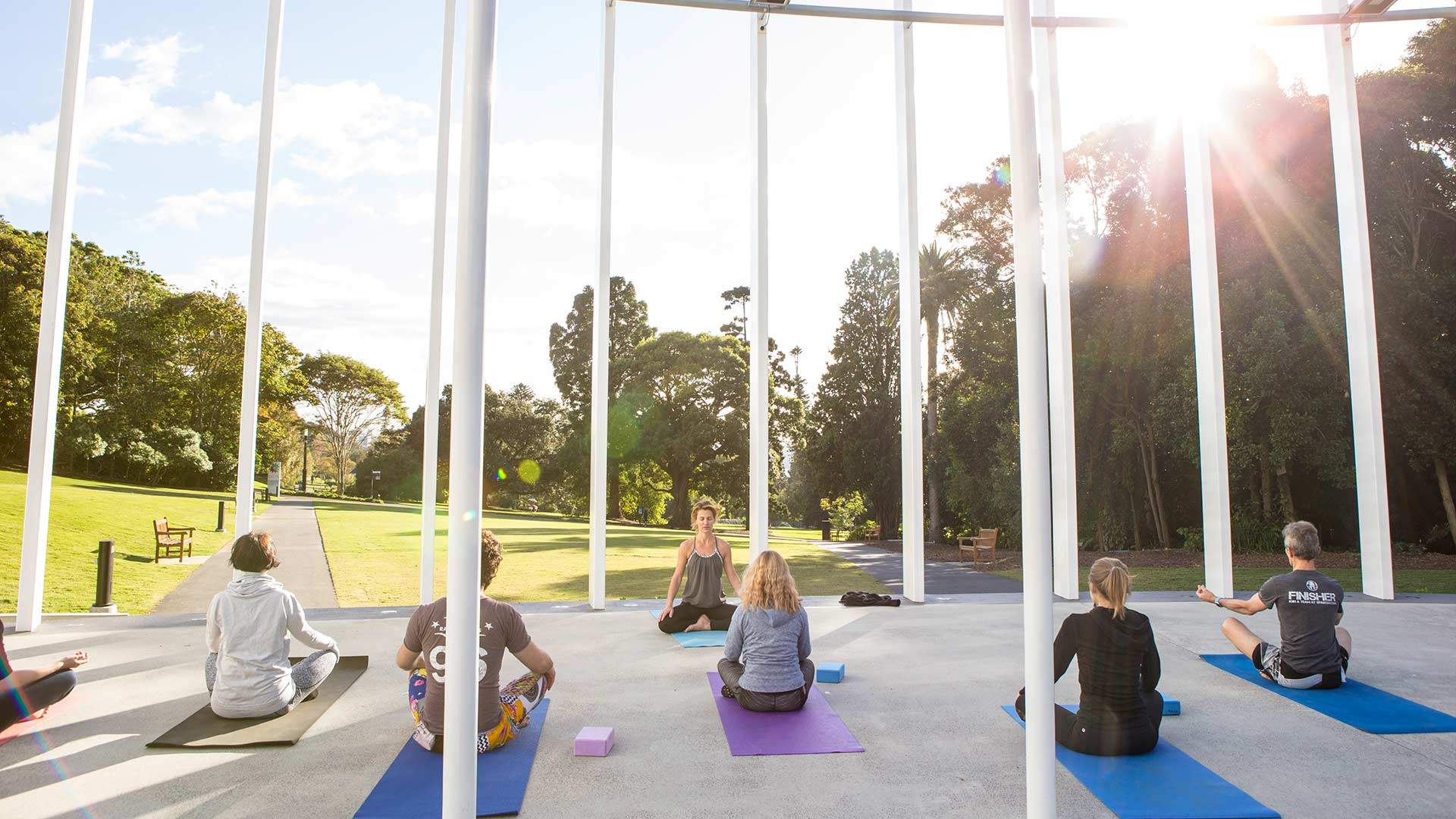 ROYAL BOTANIC GARDEN, SYDNEY
The mecca of all things gardens, plants and obscure floral delights, the Royal Botanic Garden is also a cracking outdoor location for you to finally nail that crow pose. Svenja Dahm, founder of Parkyoga, runs an outdoor yoga program for ten months of the year. Classes are early morning, mid-morning and lunchtime. Bring your own mat and pick a spot under one of the garden's many trees when the sun is strong and you need some shade. The Rose Garden Pavilion also provides a beautiful wet weather option, where you can quite literally slow down to stop and smell the roses.
Mrs Macquaries Road, Sydney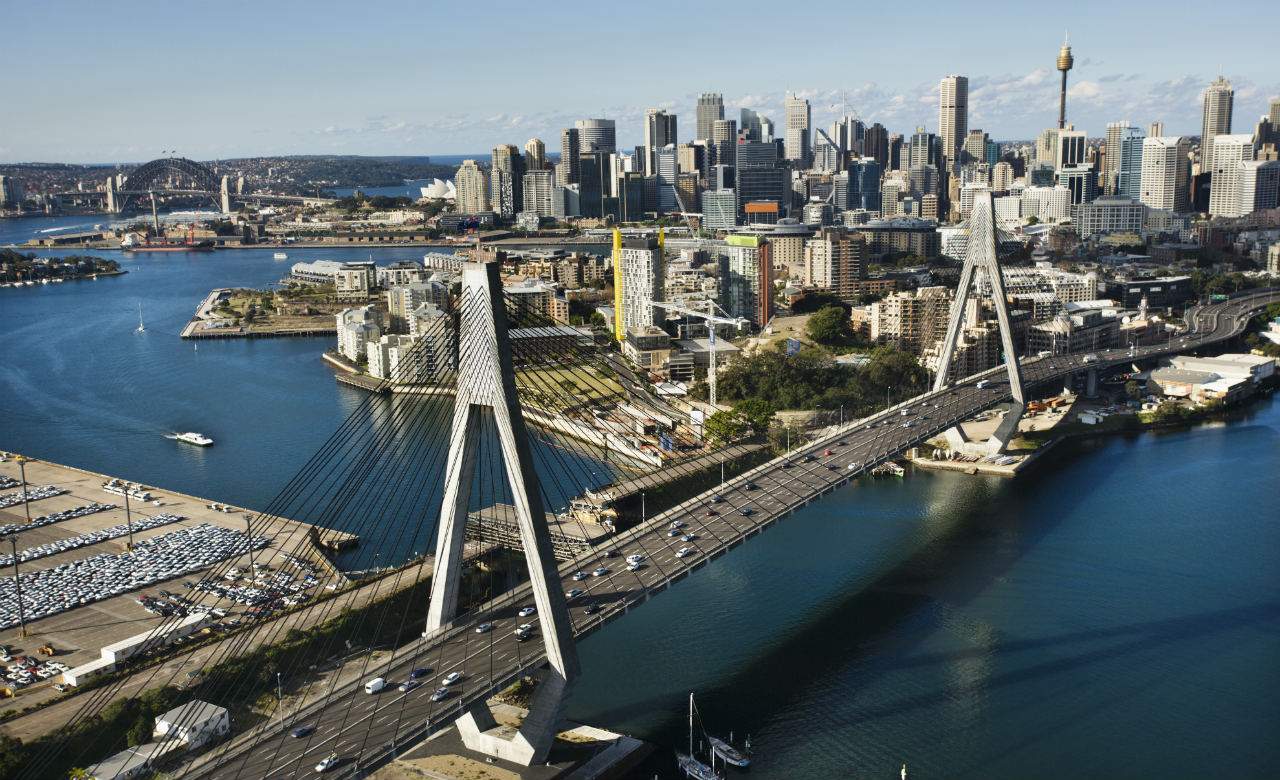 BLACKWATTLE BAY, GLEBE
Blackwattle Bay is an oasis of calm in Sydney's inner west, complete with sweet views of the Anzac Bridge and plenty of flat, well-kept grass on which to place your yoga mat. Set up a solo practice early in the morning and watch the rowers glide by, or join Fancy Chen of Purusha Consciousness for a Hatha Vinyasa flow every Saturday at 6pm or a more relaxed Yin class every Sunday at 5pm. BYO mat and sun protection (hat, sunnies, sunscreen, you know the drill), and meet at the bottom of Glebe Point Road. A casual drop-in is $15. If it's raining, don't worry; class is still on. Meet at the rotunda in Bicentennial Park overlooking the bay instead.
End of Glebe Point Road, Glebe
BELLAMY BEACH, POINT PIPER
For the more adventurous (and for those who don't mind compromising a few core yoga principles for an extra strong practice), try your downward dog on a stand-up paddleboard. You can hire a board at the Point Piper Kayak Centre and paddle your way out to really test your yogi balance. And if you need some guidance, Workout on Water can show you the ropes. Just make sure that you're well protected from the sun as you paddle out — that means sunscreen, protective clothing and a hat and sunnies if possible — because you're not just getting the sun from above but also reflected from below.
Wunulla Road, Point Piper
Even if you're heading out to sunrise yoga, make sure you've got your precious skin covered — that means SPF 30+, protective clothing, sunnies and a hat, and as always, try to lay your mat in some shade. For more information on how to protect your skin from the sun visit Pretty Shady and join the generation that's putting an end to skin cancer.
Published on December 20, 2017 by Tash Gillezeau