NSW's Mask Rules, Density Caps, and Singing and Dancing Bans Will Remain Until the End of February
The state's current COVID-19 settings are sticking around for another month "to protect the community and our health system," Premier Dominic Perrottet advised.
When 2022 began, it didn't kick off with the hot vax summer that Sydneysiders had been hoping for. Instead, with COVID-19 cases rising over the holidays, it started off with a spate of tightened COVID-19 restrictions across New South Wales — some coming into effect before the Christmas break, and others starting as the new year shifted into gear.
Mandatory masks and density caps in hospitality venues became a reality again, and so did the banning singing and dancing in venues and at festivals. And, as announced today, Tuesday, January 25, by NSW Premier Dominic Perrottet, those rules are all now sticking around for another month.
Until Monday, February 28, NSW residents will be required to mask up in all indoor settings other than homes, and to stick to the one person per two-square-metres density limit in hospitality venues such as pubs, clubs, restaurants, cafes and nightclubs. Also, singing and dancing will continue to be off the cards in hospitality venues, entertainment facilities, nightclubs, indoor music festivals and indoor major recreation facilities as well.
Media release: The NSW Government will extend current restrictions for another month as the State continues to take a measured response to managing COVID-19 with a focus on a safe return to school and restarting non-urgent elective surgery as soon as possible. pic.twitter.com/BSYBZmL2Pw

— Dom Perrottet (@Dom_Perrottet) January 24, 2022
"We have always said we will respond to what is in front of us and tailor our approach as required and that is exactly what we are doing," the Premier said, announcing the extension.
"We are transitioning to living with COVID and we will need to continually update our approach to ensure we are keeping people safe and protecting our health system," Perrottet continued.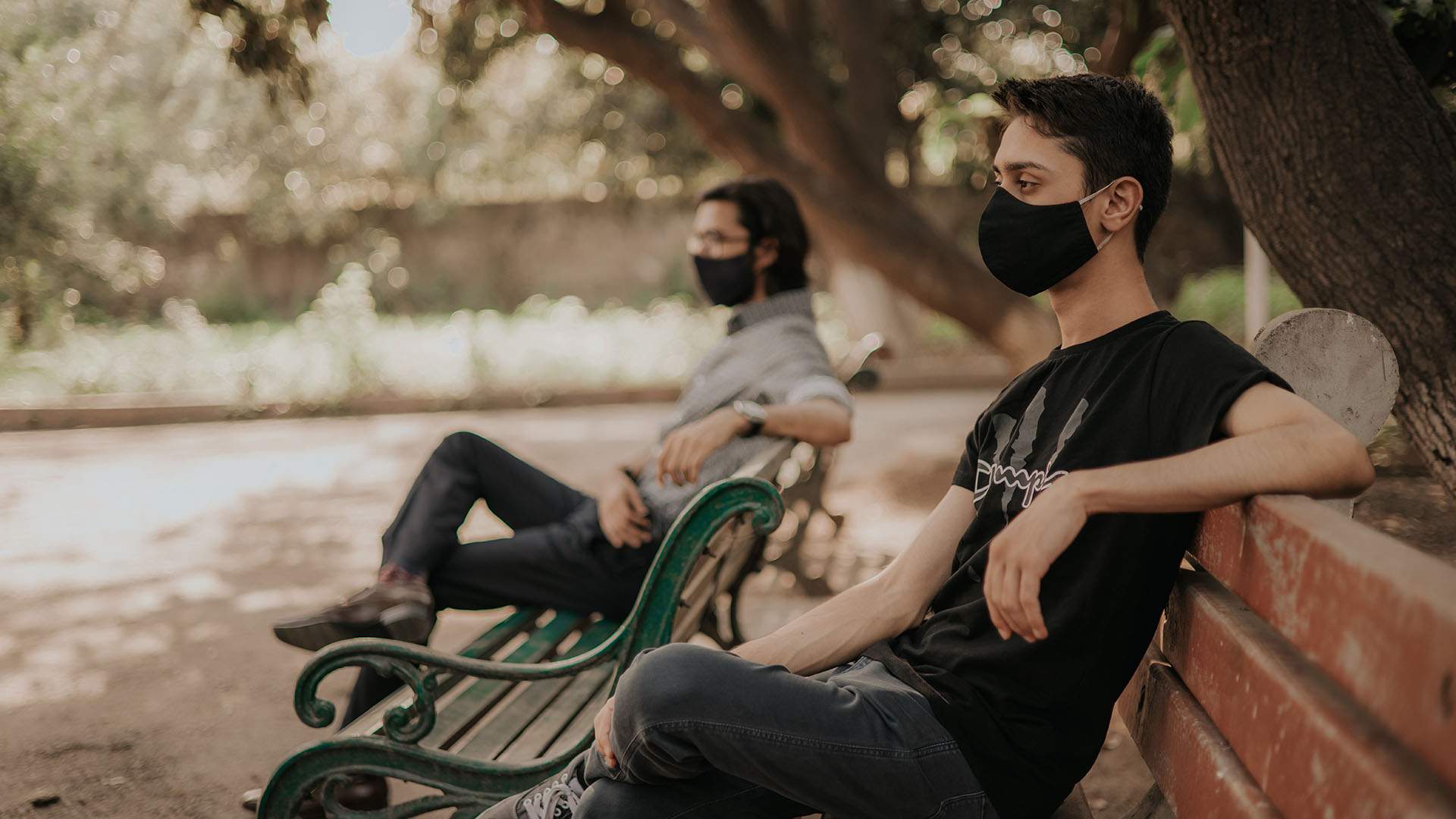 Masks are also strongly encouraged outdoors if you cannot maintain a safe distance from others, and QR code check-ins remain compulsory at places such as retail shops and hospitality venues.
Regarding the singing and dancing ban, it still applies to everyone except at weddings, and for performers, instructors and students.
NSW residents are also still encouraged to work from home where possible, too, and "to reduce mingling when eating and drinking".
The extended restrictions come as the state reported 18,512 new COVID-19 cases today, Tuesday, January 25.
For more information about the status of COVID-19 and the current restrictions, head over to the NSW Health website.
Top image: Parker Blain.
Published on January 25, 2022 by Sarah Ward