TRAVEL & LEISURE
Sydney's Best Heated Pools for a Wintertime Dip
Whether it's for fitness or fun, dive into these warm waters and keep your aquatic life going all year round.
It might be sunny in Sydney more often than it's not, but that doesn't mean the city is blessed with beach weather all year round. Sometimes it's too cold to dip a toe in, let alone do a few laps. That's where heated facilities come in. If you're a swimmer, it can be tough to maintain the motivation to throw yourself into freezing cold water, but the right pool — specifically one that won't freeze the flesh off your bones — can make all the difference.
While we're blessed with an abundance of ocean pools that are always ready and waiting for a quick plunge, there are a few man-made pools — both indoor and outdoor — that are nicely heated during winter. If you're after a dip, even when it's chilly outside, we recommend giving these heated pools a try.
NSW swimming pools are operating differently due to COVID-19 restrictions. We recommend checking the pools' websites before heading off for a dip.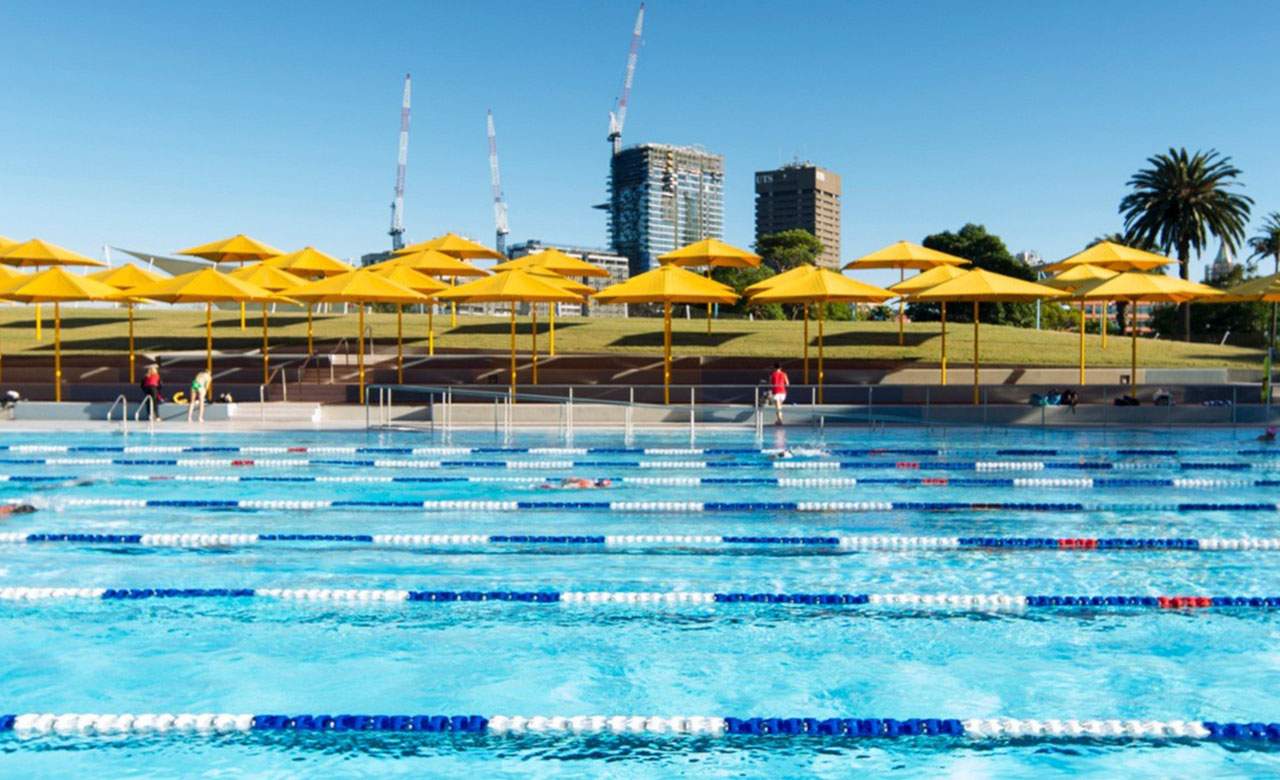 In the middle of the always-buzzing Prince Alfred Park, this outdoor heated pool is the perfect place for your next wintertime swim. The facility utilises energy efficient heating that's regulated by the complex's green rooftop of native grasses. The pool also has a storm-water harvesting and filtration system to further add to Prince Alfred's green-thumb mentality. At $6.70, you can go for a casual lap session in one of the 25-metre lanes — at the moment, the 50-metre pool has been subdivided to allow for 18 half-length lap lanes. And no bookings are required, either.
Prince Alfred Park Pool is open from 6am–7pm Monday–Friday. No bookings necessary.


If you're looking for a heated swim with a view, it's safe to say your search is over. For $8.50, take a dip in this heated outdoor pool and bask in the scenery that's dotted with famous landmarks like the Harbour Bridge and Luna Park. The Olympic pool is especially fit for workout laps. Plus, you can take inspiration from these very historical waters — almost 90 world records were broken in this pool. At the moment, sessions are by booking only and are limited to one-hour per day. But, with just three swimmers allowed in each lane, you won't be fighting for space. Head to the website for full details.
North Sydney Olympic Pool is open from 6am–7pm Monday–Friday, and 8am–5pm on weekends. Sessions are currently by booking only.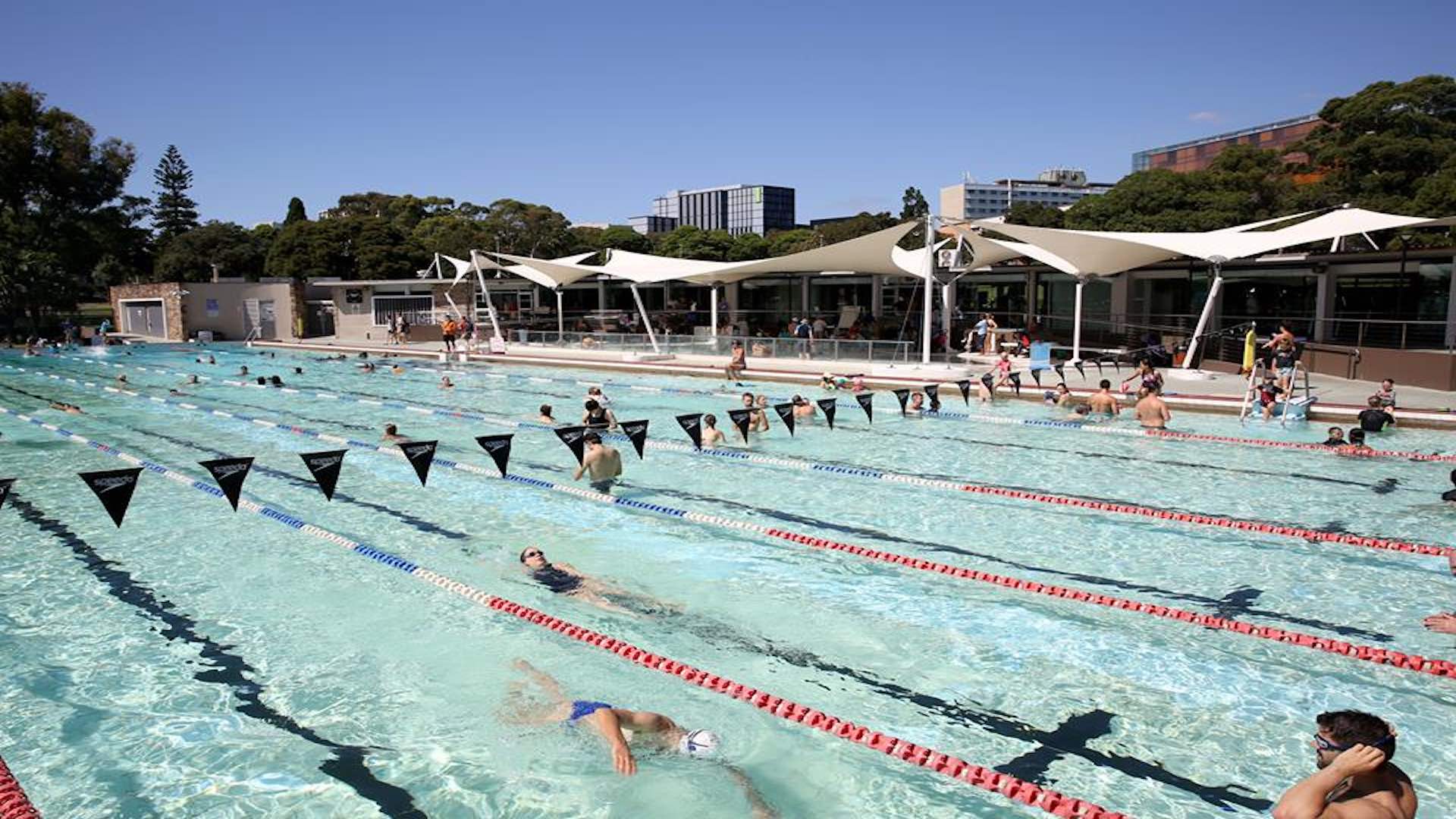 VICTORIA PARK POOL, CAMPERDOWN
In the heart of nine-hectare Camperdown Park lies a classic outdoor pool with seriously chill vibes. The 50-metre heated pool — set at a cosy 25 degrees — is perfect for getting your laps in, as well as for a more relaxing swim across the length of the pool. Revel in the toasty waters and ample space for just $6.70 per casual swim. While there are no bookings necessary, only 24 patrons (three per lane) are allowed in the pool at a time, so we suggest swimming during off-peak times here. For full details on pool availability and rules, head to the website.
Victoria Park Pool is open from 6am–7pm Monday–Friday. No bookings necessary.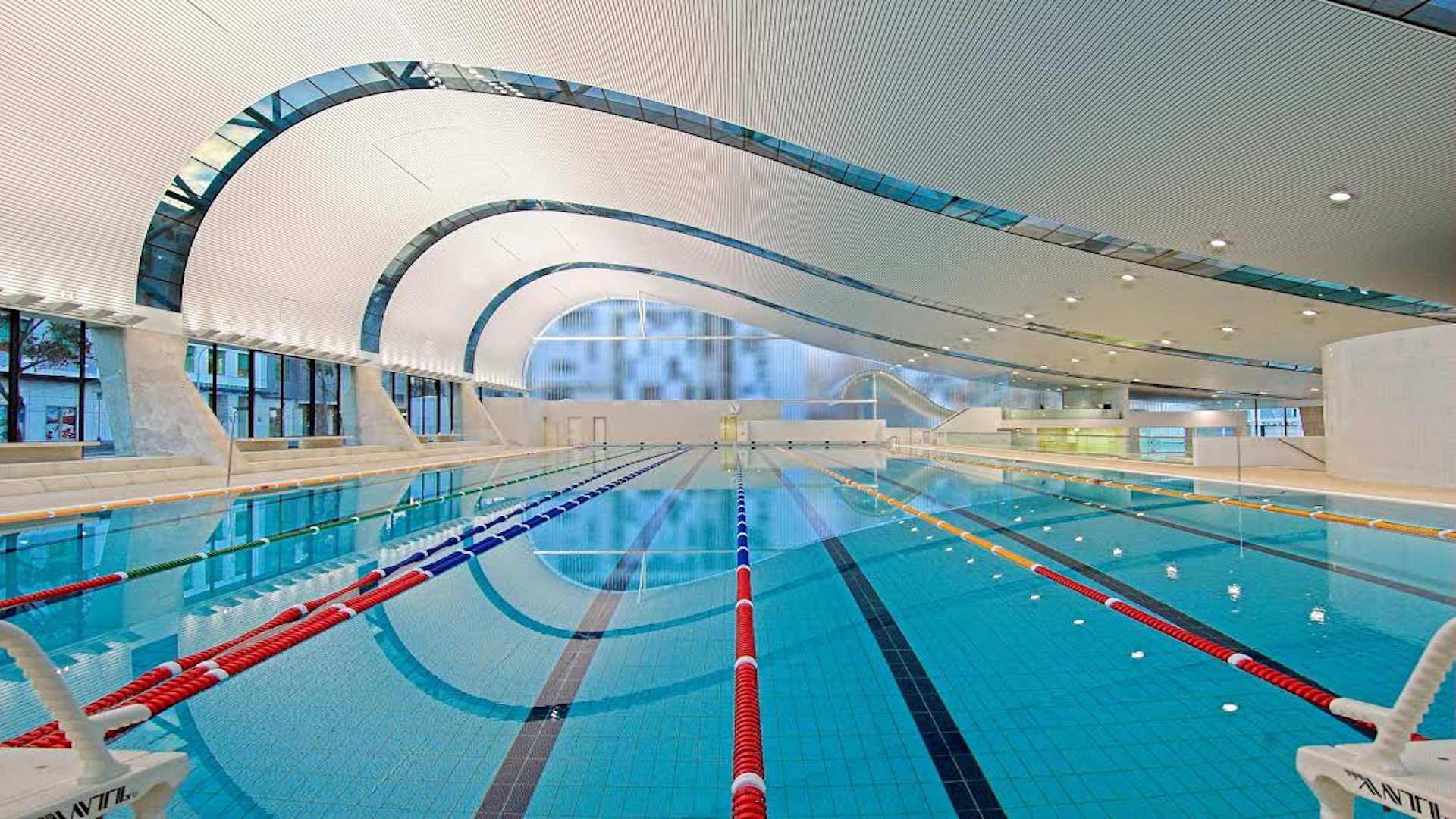 IAN THORPE AQUATIC CENTRE, ULTIMO
With an innovative wave shape, this facility includes three heated indoor pools. The 50-metre lap pool is perfect for focusing on your stroke, while the program pool provides all kinds of aquatic classes (including aqua-aerobics) and the leisure pool is a place to chill. Temperatures range from 25 to 30 degrees, creating warm and welcoming waters. At $7.80, head to the aquatic centre for a casual swim and remind yourself that the cold of winter shall pass sooner rather than later. But maximum capacity is reduced to 12 during peak hours, so be sure to check the time table before heading over.
Ian Thorpe Aquatic Centre 50-metre pool is open from 6am–8pm Monday–Friday and 7am–4pm on weekends. Check the website for current program and leisure pool operating hours.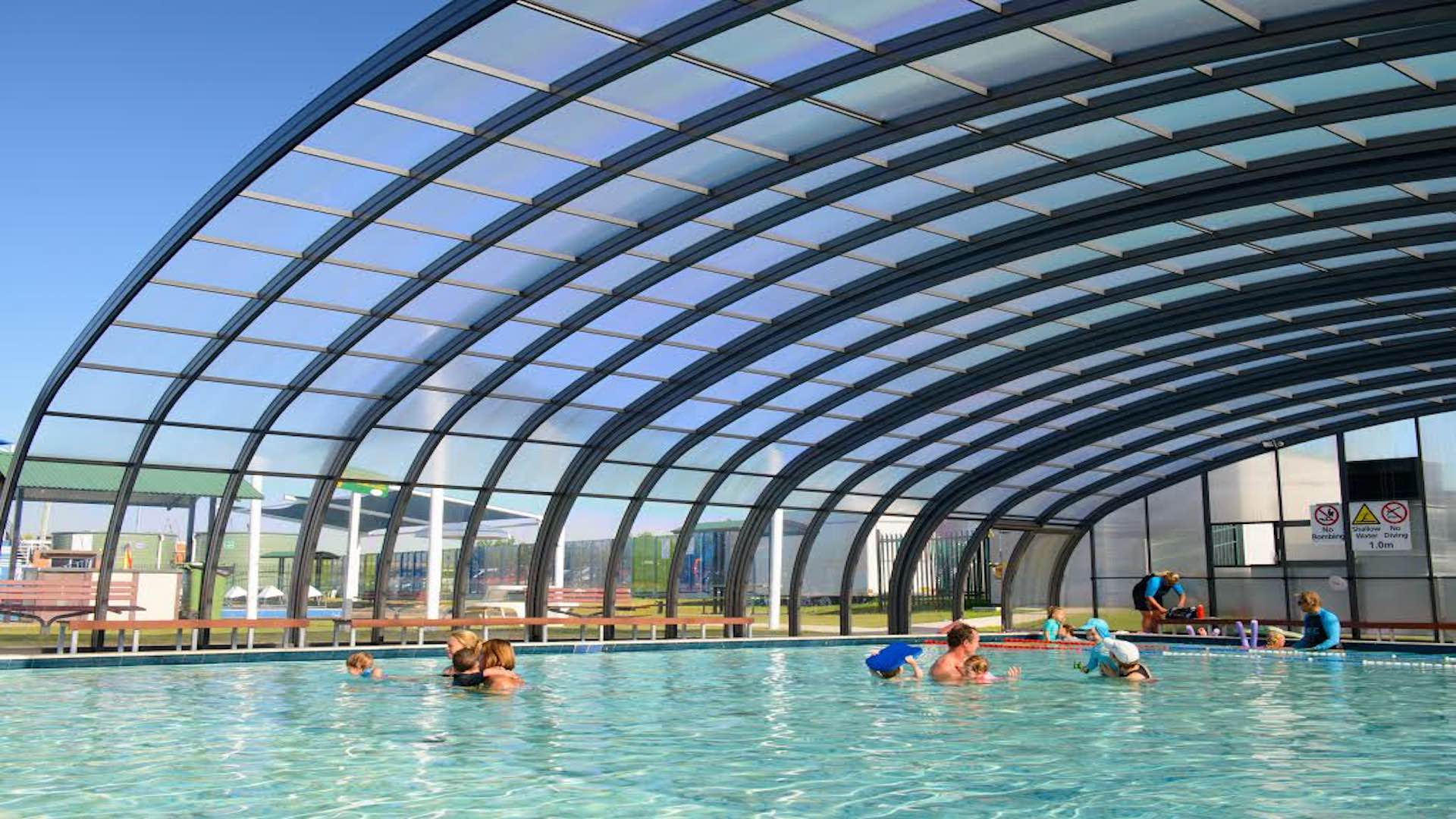 DES RENFORD AQUATIC CENTRE, MAROUBRA
Not sure whether you'd prefer an outdoor or indoor heated pool? This aquatic centre has one of each. You can work on your backstroke in the outdoor 50-metre pool, which sits at a tepid 26 degrees, or flaunt your stuff in the 25-metre indoor pool. But there is one catch — casual swims are not allowed at this time, so you'll have to purchase a minimum 10-visit swim pass to visit. Bookings during peak hours are also a must, and can be made separately for the Olympic and training pools over here. But this gorgeous Maroubra facility is worth the extra steps.
Des Renford Aquatic Centre is open from 6am–9pm Monday–Thursday, 6am–8pm on Fridays and 7am–6pm on weekends. Pre-book for peak session times.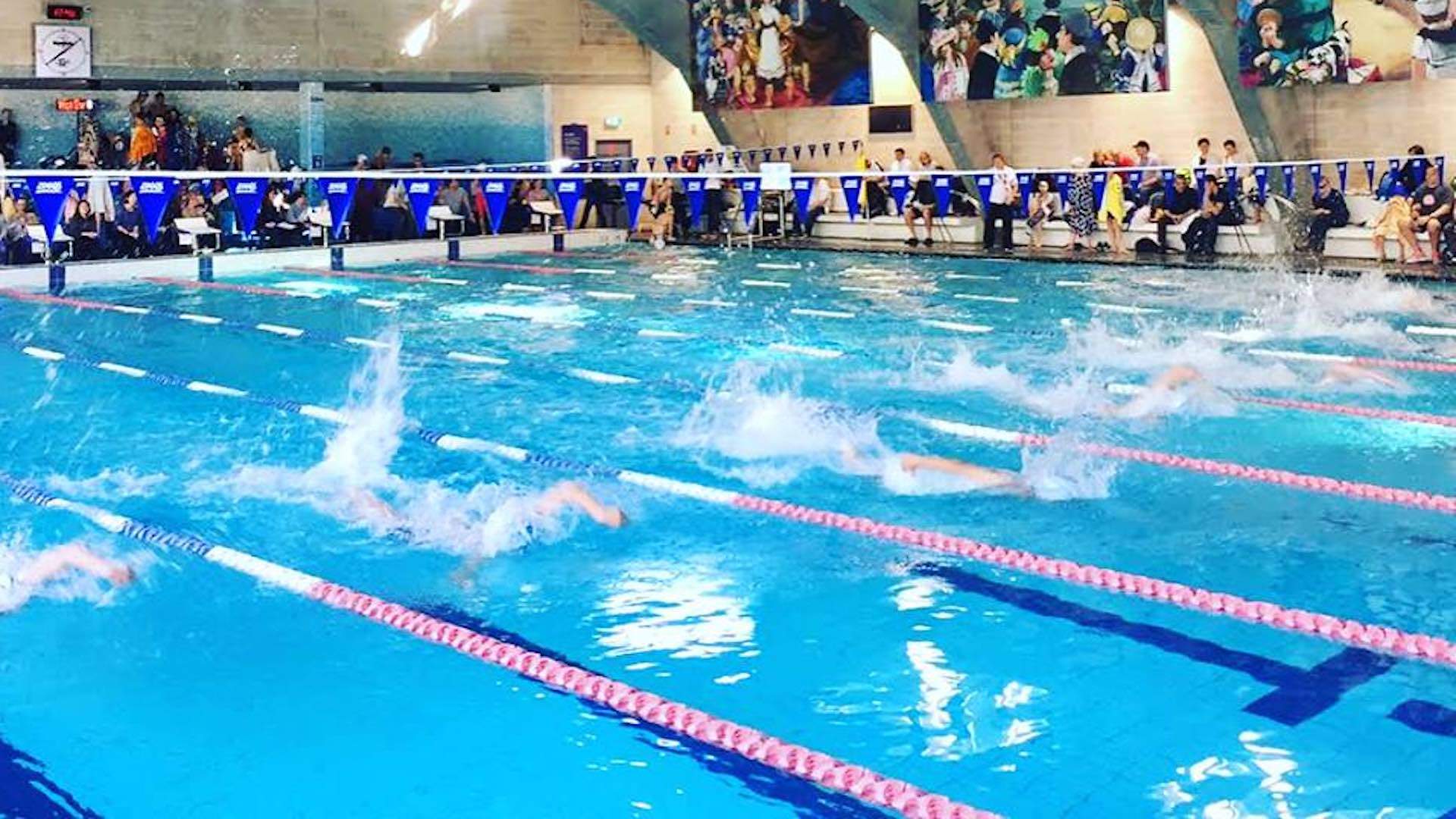 COOK AND PHILLIP PARK AQUATIC CENTRE, CBD
Close to the iconic St Mary's Cathedral, Cook and Phillip is home to three indoor heated pools with a spectrum of activities for you to dive into. At $7.80, you'll have access to a 50-metre lap pool, a leisure pool that includes a cool wave machine and a hydrotherapy pool built with ramp access — we expect you'll find any excuse to visit. Bookings are not necessary, but capacity limits are in place at both peak and off-peak hours. Luckily, the 50-metre lap pool has been cut into two 25-metre pools with a turning boom, so up to 48 patrons can swim at a time.
Cook and Phillip Park Aquatic Centre 50-metre lap pool is open from 6am–8pm Monday–Friday and 7am–4pm on weekends. Check the website for current leisure an hydrotherapy pool opening hours.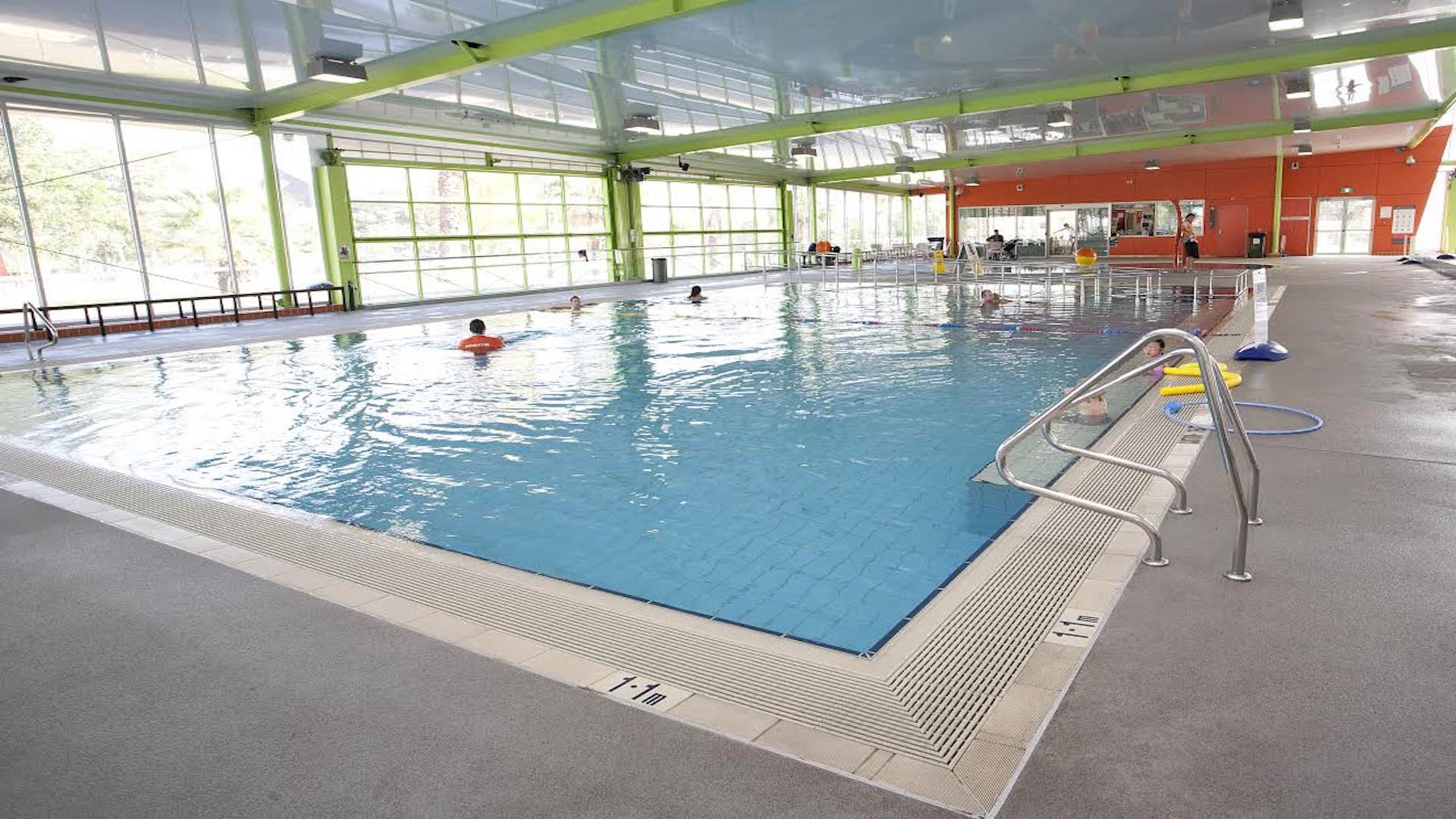 ANNETTE KELLERMAN AQUATIC LEISURE CENTRE, MARRICKVILLE
Located in leafy Enmore Park, this establishment has everything you could want in a heated swimming space. Whether you go through rounds of laps in the 50-metre indoor pool or leisurely drift through the heated program pool, you're guaranteed to get your swimming fix. The aquatic centre also has a learn-to-swim pool open to adults if you're keen on becoming a pro, or just want a more casual swimming experience. For $8.70, you'll have your pick of any of the three indoor heated pools, and no bookings are needed.
Annette Kellerman Aquatic Leisure Centre is open from 6am–8.30pm Monday–Thursday, 6am–6.30pm Friday–Saturday and 8am–6.30pm on Sunday. No bookings required but capacity limits are in place.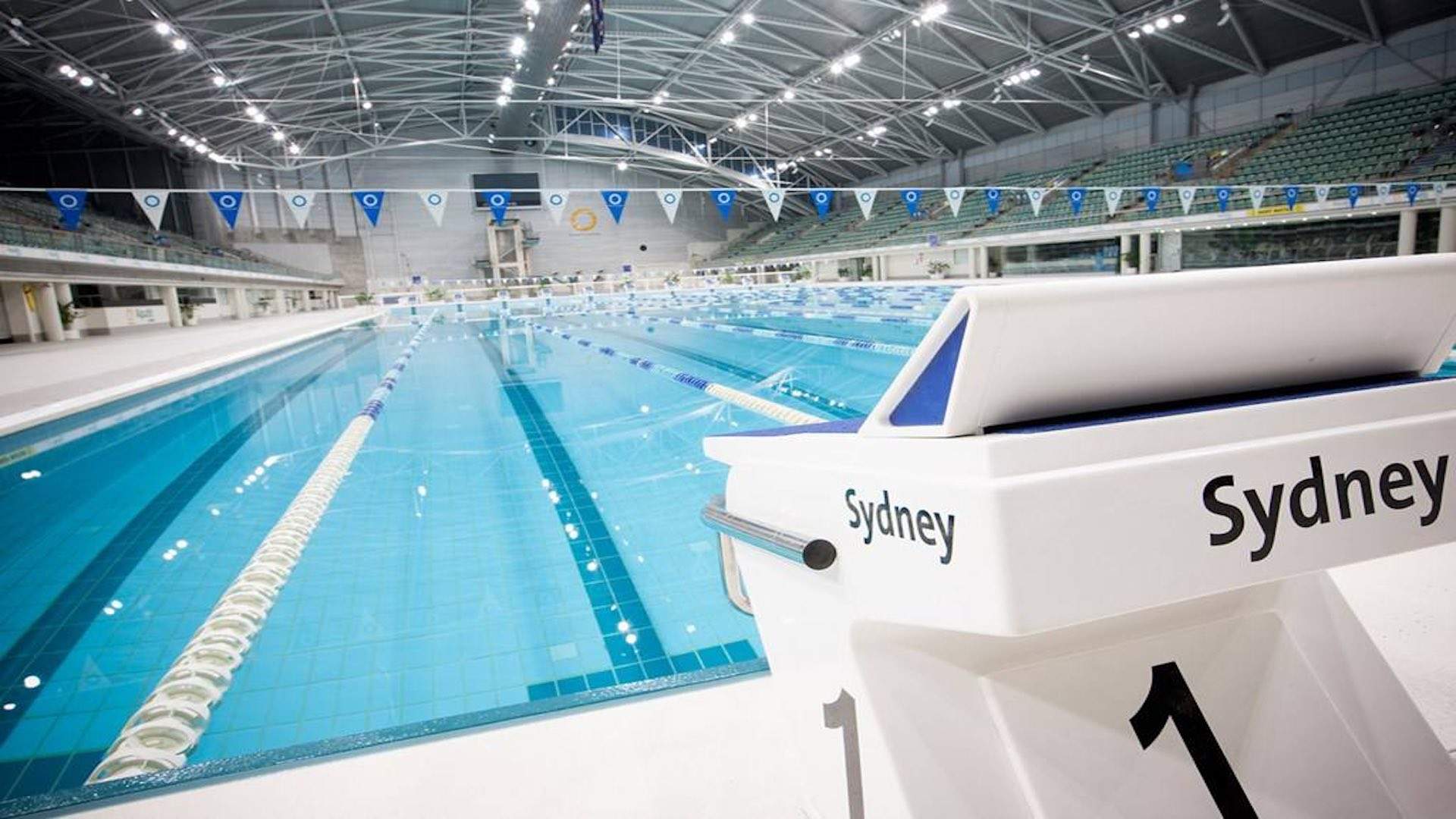 OLYMPIC PARK AQUATIC CENTRE, OLYMPIC PARK
As the name suggests, this facility provides for Olympic-level swimming. The indoor training and competition pools are currently open for lap swimming only and are suggested for competent swimmers. If you're already active in the water, this is the place to polish up on your stroke. You'll also see quite a few pros around, with squads regularly practicing here. For now, you'll need to purchase a swim pass (30-day or 25-visit options), as casual entry is currently suspended. The indoor interactive pool is also closed at this time, but is one for more casual swims once it reopens — it boasts a waterslide, spray jets and five spas, great for a relaxing day in the water.
Olympic Park Aquatic Centre is open from 5am–8pm on weekdays and 6am–7pm on weekends. Call ahead to check lane availability.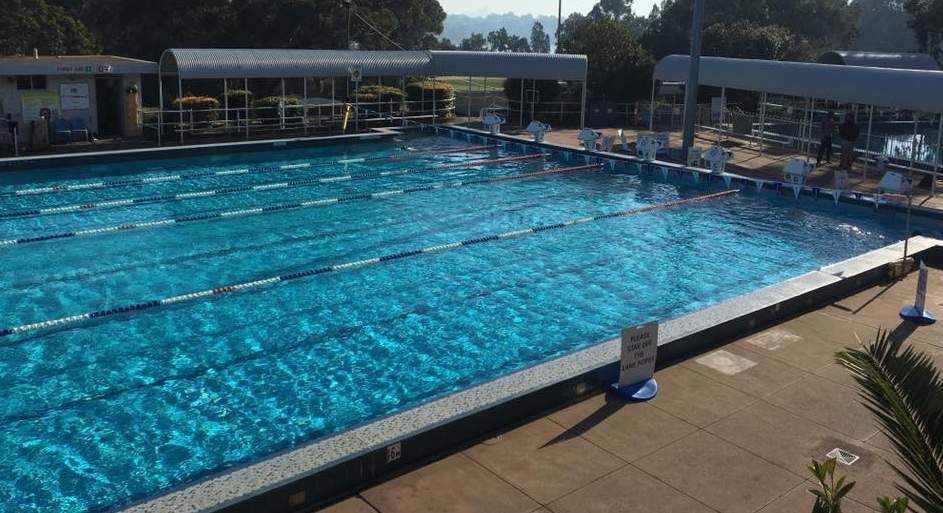 LEICHHARDT PARK AQUATIC CENTRE, LEICHHARDT
Leichhardt Pool boasts three indoor heated facilities to enjoy during winter for a $9 casual entry. Practice like a pro in the 50-metre Olympic pool which has seven lanes and is heated to a balmy 27 degrees. Or make a splash in the newly renovated program pool, which offers more casual lap swimming. Then there's the hyrdotherapy pool, with a walking-only lane and recreational lap swimming for adults. As no bookings are required, you can switch between each at your leisure (with capacity limits in place, of course). Though each pool has its own specific operating hours, so make sure to check the website before you visit.
Leichhardt Park Aquatic Centre Olympic pool is open 5.30am–8pm daily. For all pool operating hours, visit the website.


Top Image: Ian Thorpe Aquatic Centre, Jesse Jaco
Published on August 06, 2020 by Noelle Monge