The Top Local Spots to Get Your Japan Fix (If You're Not Heading Over for the Cherry Blossoms)
A trip to the Land of the Rising Sun not on your 2023 travel list? Cure your travel bug and experience Japanese culture right here in Sydney.
in partnership with

The end of March sees the beginning of cherry blossoms beginning their bloom all over Japan. The cherry blossoms, or sakura, are a fleeting beauty, only revealing the pretty pink petals for a couple of weeks each year — with tourists hailing from all over the world to catch a precious glimpse.
With the country's borders reopening to tourists at the end of 2022, there is no better time to head to Japan and soak in all of its wonders than right now. Plus, with the sakura season varying around the country, you can experience that pink sky a bit later in the year if you head further north than Tokyo.
If a Japan trip is in your near future, we're jealous! But, you're also probably feeling a tad overwhelmed with the myriad sights to see, activities to do and snacks to snack on. So, it's handy that Klook is up to date with the greatest ways to explore the country. Heading to Tokyo? Osaka? Okinawa? There's parasailing, dedicated cherry blossom experiences, temples aplenty and much more.
But, if you're not heading there in the near future, CP's got you covered — don't fret. We've rounded up some standout Japanese experiences in Melbourne that will ease you through your travel bug.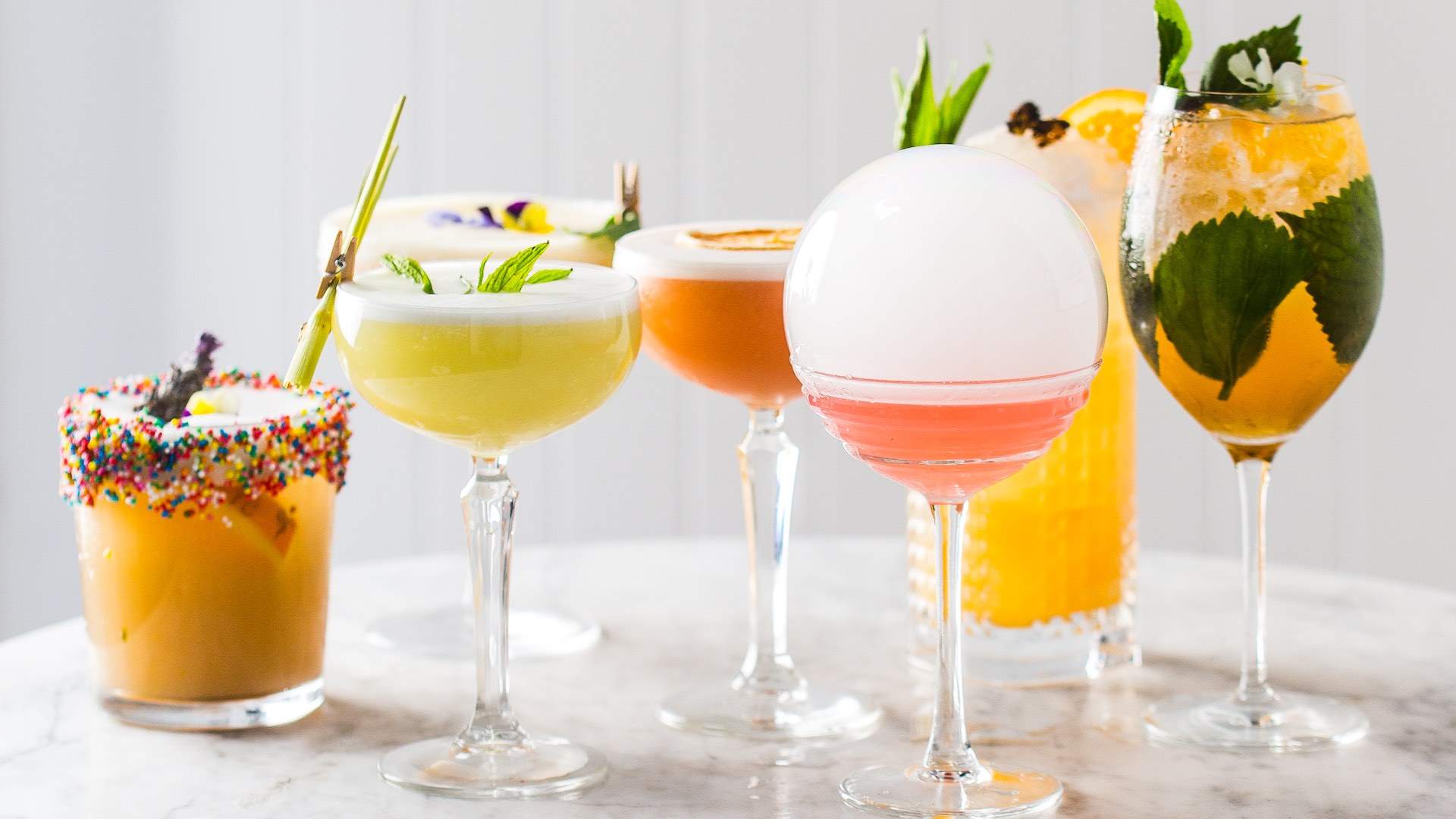 SAMPLE THE CHERRY BLOSSOM COCKTAIL MENU AT BLOSSOM BAR
If you are itching to go full Anthony Bourdain in the alleyways of tiny bars littered through Shinjuku's Golden Gai, but can't quite make it to Japan this year, be sure to make a beeline for Blossom Bar in Sydney's Spice Alley. Brought to you by the team at Gin Lane, Blossom Bar is bringing sakura season Down Under with its own makeshift pink sky and a selection of Japanese cocktails.
Taste the northern hemisphere's spring with a Sakura Spritz. This sip's loaded with cherry blossom gin, sakura infusion, cherry-red maraschino and prosecco. Then, take it to the next level with transportive bites from KYO-TO.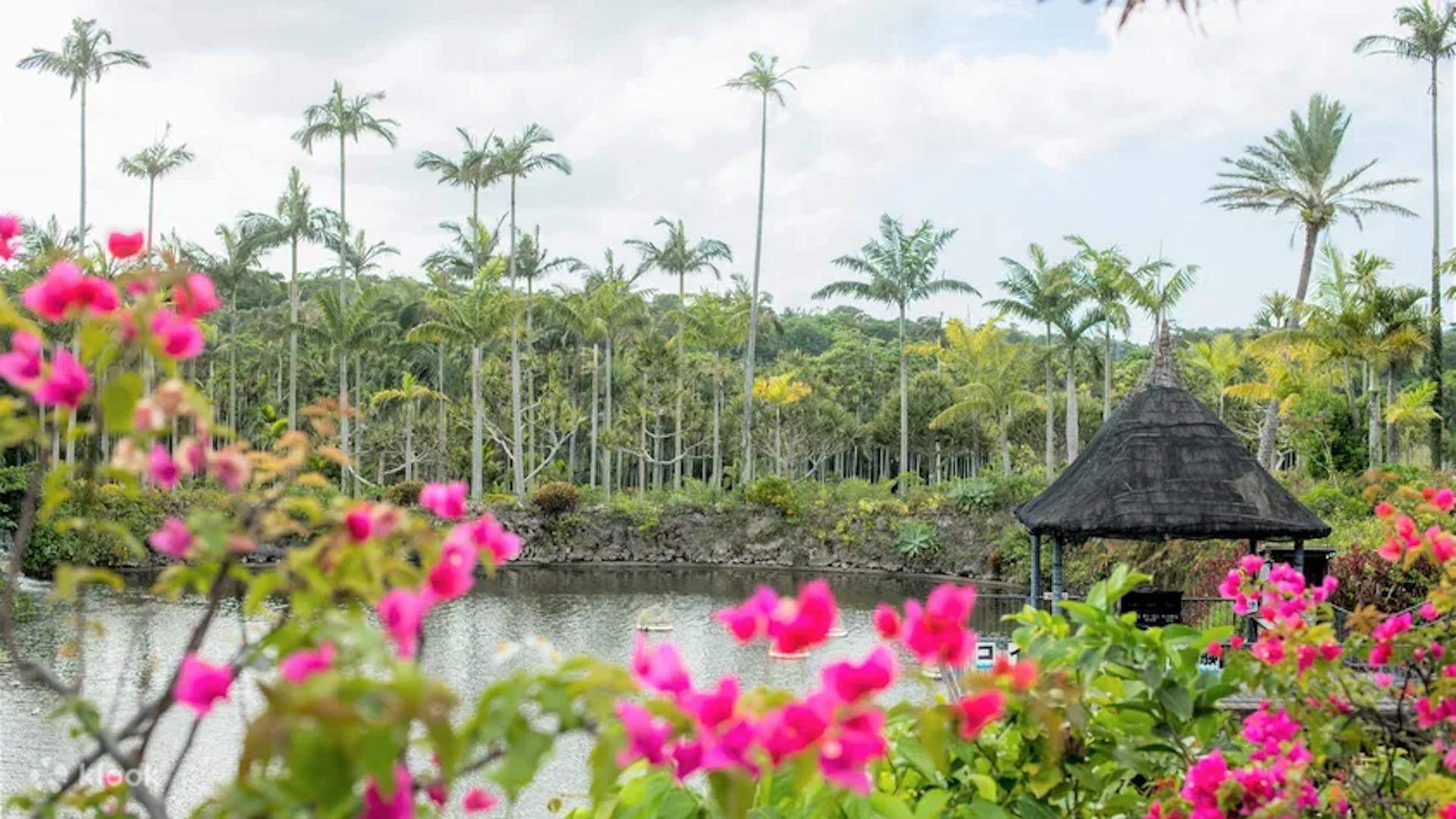 TAKE A STROLL THROUGH THE JAPANESE GARDENS AT CAMPBELLTOWN ARTS CENTRE
The island of Okinawa is a must-see in Japan that needs to scoot to the top of your to-go list. Its tranquil atmosphere and beautiful nature are showcased best at the famous Southeast Botanical Garden (pictured above).
But don't worry, if you can't make it to the "Hawaii of Japan", simply spend the afternoon enjoying the Japanese Gardens in Campbelltown Arts Centre. The garden has been blooming since 1988, with Japanese plants and beautiful craftsmanship making it the perfect place to go if you are needing a bit of tranquillity. Entry is free during opening hours, so you're free to admire the natural beauty and then grab a coffee and lunch at the Arts Centre Cafe.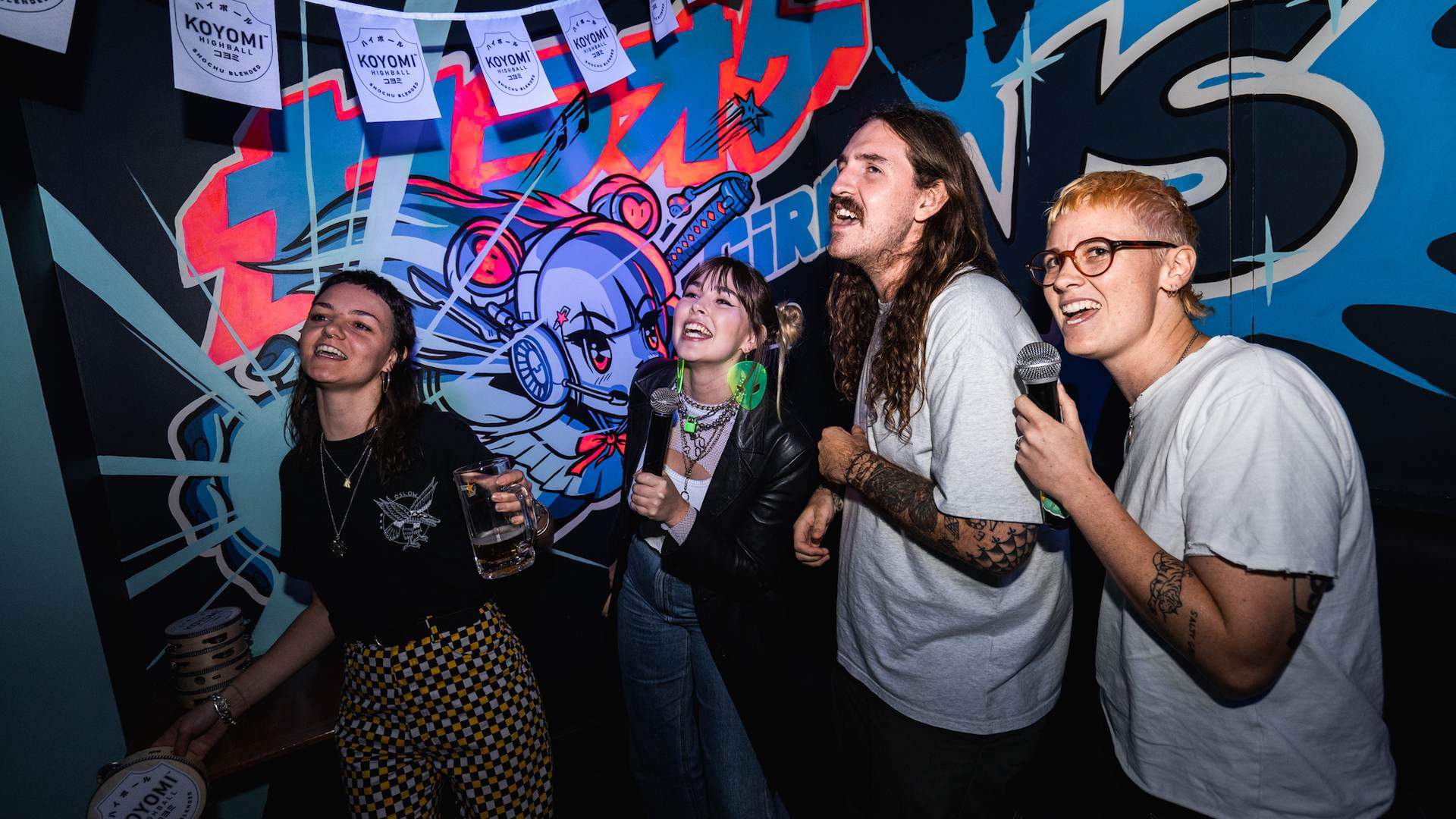 HAVE A KARAOKE SESSION WITH A SIDE OF GYOZA AT GOROS, THEN A NIGHTCAP AT BANCHŌ BAR
You can't visit Japan without a karaoke session to start or end your night on the town. Luckily, Goros is your slice of Japanese nightlife right in Surry Hills. The venue features karaoke rooms that are completely free to book, so you and your gang will have plenty of cash to spend on sake and yakitori to fuel your performances.
After you've shown off your star potential, head to Haymarket for a nightcap at the hidden back-alley bar Banchō. Here you'll find drinks expert Yoshi Onishi crafting delicious cocktails and pouring a premium selection of Japanese whisky.
RELAX AT THIS RYOKAN/BATHHOUSE IN BALMAIN
If you are in desperate need of a holiday to unwind, but won't be checking out the sentōs of Japan, head to Balmain instead for an authentic Japanese bathhouse experience. Ryokan Gojyuan feels like a secluded paradise and is a spot for you to soak in some tranquillity.
Indulge in the watashi no hi — 'my day' — package where you will soak in a special wooden hinoki bath. For $286, you can book for just you or you can bring a buddy and while away for two hours. You'll savour tea on arrival and a Japanese dessert afterwards.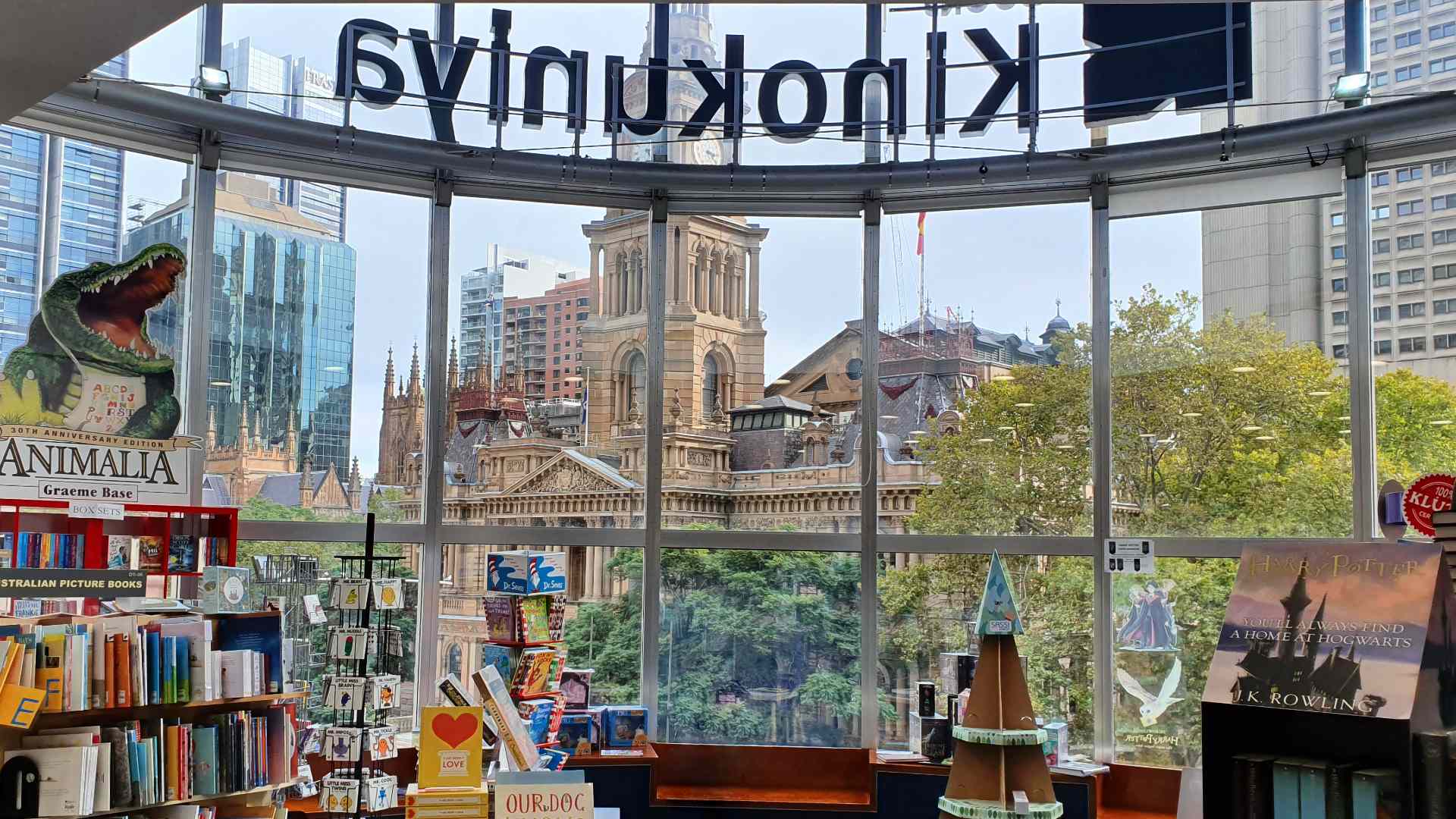 BUY SOME MANGA AT KINOKUNIYA
If you can't travel to Japan in person this year, take a literary journey. Located in the CBD, this Japanese bookstore drenched in Sydney's sunshine sits on top of The Galleries overlooking the city. With an incredible selection of Japanese literature, graphic novels, manga and art and design books, Kinokuniya is a place to get lost in for hours on end. 
Embrace One Piece manga or explore the worlds of Murakami and Mieko Kawakami — we reckon it's (almost) as much of a good time getting lost in the pages of a book as it is in the streets of Tokyo.
REPAIR YOUR BROKEN CERAMICS AT A KINTSUGI AUSTRALIA WORKSHOP
Klook is full of exciting activities you can enjoy in Japan this spring. But, if you're wanting to take up a new hobby while embracing some culture right here in Sydney, we suggest you check out Kintsugi Australia's workshop in the CBD. 
Kintsugi is the traditional Japanese art of repairing broken pottery using lacquer and gold, dating back to the 16th century. This art form embraces the Japanese celebration of beauty in imperfection, beautifully highlighting a break or flaw instead of disguising it.
Kintsugi Australia offers a range of courses, whether you are looking for something modern, traditional, beginner or intensive. Workshops run most days — there's something for everyone to embrace and enjoy.
TRY SOME RAMEN AT RARA RAMEN
If a booth at Ichiran Ramen in Tokyo isn't on this year's cards, enjoy the flavourful Japanese broths at RaRa Ramen instead. It might not deliver the same experience as devouring a bowl of Ichiran's tonkotsu pork broth, but we're confident it won't disappoint.
At RaRa, noodles are made fresh each morning to slurp down with broth that owners Scott Gault and Katie Shortland have spent years perfecting. Enjoy your soul-warming bowl in a relaxed, communal atmosphere that mimics the izakayas of Osaka. RaRa is all over Sydney, with venues in Redfern, Randwick, Eveleigh — and even Burleigh Heads, for the Queenslanders.
HAVE AN UNFORGETTABLE OMAKASE EXPERIENCE AT BESUTO
If you're feeling sorry for yourself for missing out on cherry blossom season in Japan this year, we suggest you stay local and really treat yourself — and what's more indulgent than an omakase experience? 
For something truly unforgettable, head to Besuto, the 14-seat fine-diner in the Quay Quarter Lanes precinct offering an intimate culinary experience. Here, the inventive meets the traditional, with your chef handcrafting a seasonal menu with the best available produce. The fish is outstanding and handled with precision and practised skill, and the 15-strong roll call of courses will leave you happy and full.
HEAD TO THE BLUE MOUNTAINS TO STAY AT A JAPANESE BATH HOUSE
Heading to Japan and Fukuoka's on your list? Be sure to check out Klook's Kumamoto Castle and Kurokawa Onsen day trip. After you explore some majestic historical castles and visit an active volcano you will end the day with a relaxing dip in the hot springs of Kurokawa. 
If you're staying on home soil, why not head to the Blue Mountains for a relaxing weekend away? You might not have a vista that includes volcanoes, but the mountains are just as magical. Plus, you can stay at the Japanese Bath House for a weekender that includes your own onsen experience. Here, there are multiple mineral-rich baths full of natural spring water overlooking a bountiful naturescape — we promise you'll feel worlds away from home in this Japanese oasis.
There are plenty of Japanese experiences you can enjoy right here in Sydney, but if you can't quite cure your travel bug, it might be a sign that a last-minute trip during cherry blossom season is just what you need. Best place to start planning? Klook. For more information, head to the website.
Top images: AXP Photography; Jezael Melgoza.
Concrete Playground Trips
Book unique getaways and adventures dreamed up by our editors