TRAVEL & LEISURE
Three New Off-The-Grid Tiny Houses Have Landed in Regional NSW
Named Madeline, Sophie and Tristan, the secluded miniature homes are now taking bookings for your next getaway.
UPDATE Tuesday, June 8: Under current COVID-19 restrictions in Australia, there are restrictions on where Victorians and Melburnians can travel. The current stay-at-home restrictions for Melbourne apply until 11.59pm on Thursday, June 10 and there are several restrictions for regional Victoria. But, that doesn't mean you can't start dreaming. Bookmark this for when you can explore once again.
While there's a wealth of tiny homes across Australia to peruse — Madeline, Sophie and Tristan are the three new mates we think you'll want to get acquainted with this winter. Each one is based in a stunning remote NSW location, in case you're well overdue for a break from the pace of city life. The three new eco-friendly tiny homes come from the In2TheWild crew, each boasting their own unique design and personality.
Sophie is located in Merimbula, nestled into the New South Wales Sapphire Coast, halfway between Sydney and Melbourne. Placed on top of a hill, this tiny house offers stunning ocean views and towering trees surrounding the property. There's minimal phone reception which is the perfect excuse to switch off, however Merimbula's town centre and beach are just a 15-minute drive away so you'll never be stuck without supplies.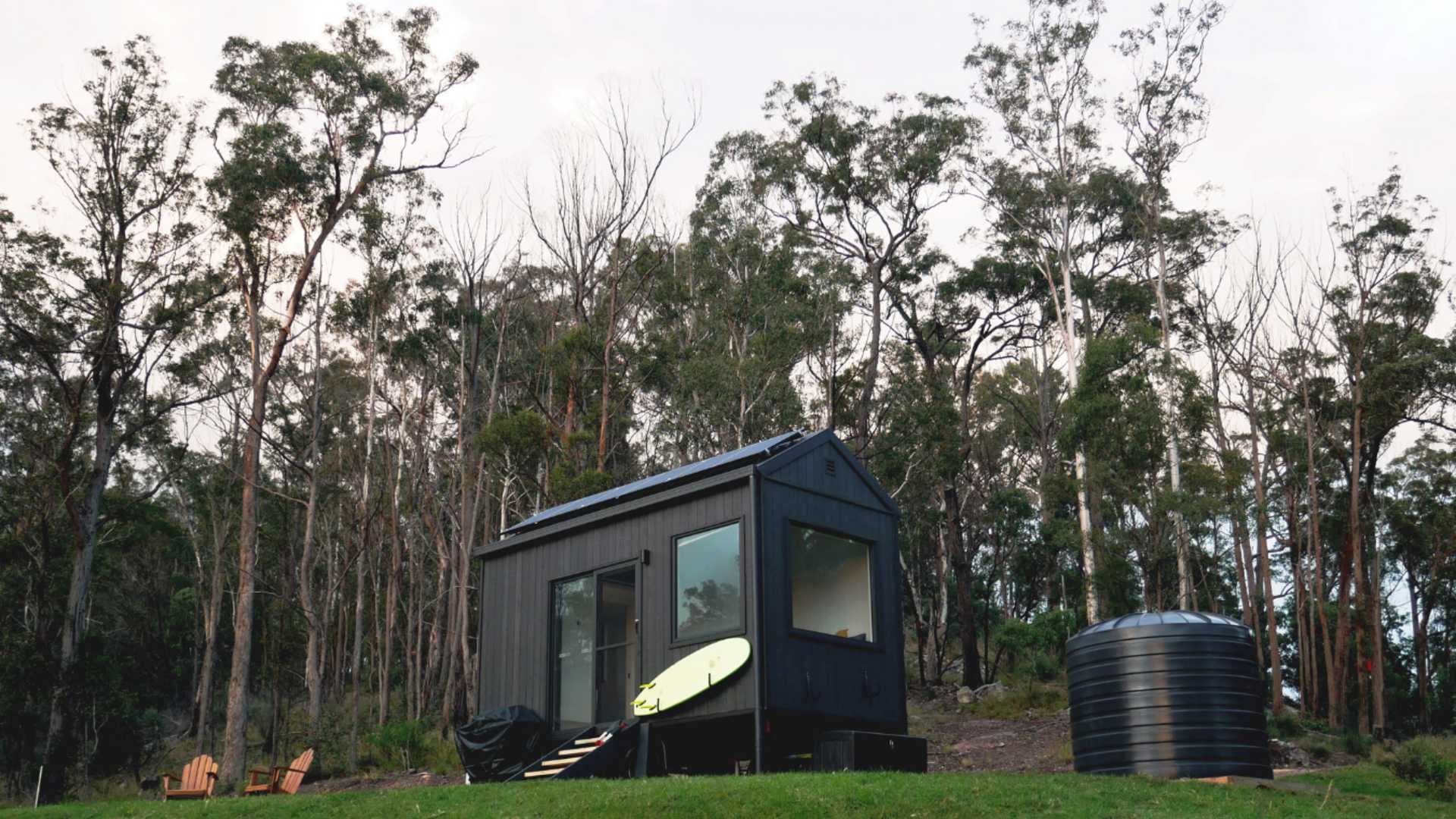 Similarly, Tristan is just a 15-minute drive away from the quaint, character-filled town of Taralga. Located a 2.5-hour drive out of Sydney, Tristan offers up a secluded stay perched atop a hillside just outside of the Blue Mountains, with lush wilderness views and chances of snow during wintertime.
Madeline is In2TheWild's first tiny house in the NSW Great Lakes region. Located three hours from Sydney, holidaymakers will stay on a 200-acre cattle farm with expansive mountainous views visible from the tiny house's bed. An outdoor pizza oven is available to use for warm winter meals, and the Pacific Palms beaches are less than a 40-minute drive away.
These three new properties bring In2TheWild's collection of signature escapes up to 31 tiny houses and glamping spots across four states and the collection is only set to grow over the coming weeks. Alongside these new properties, the holiday provider has announced four more additions to the tiny house family that will become available before the end of June. These include a Sunshine Coast outpost and three more secluded New South Wales spots primed for a weekend away from the city.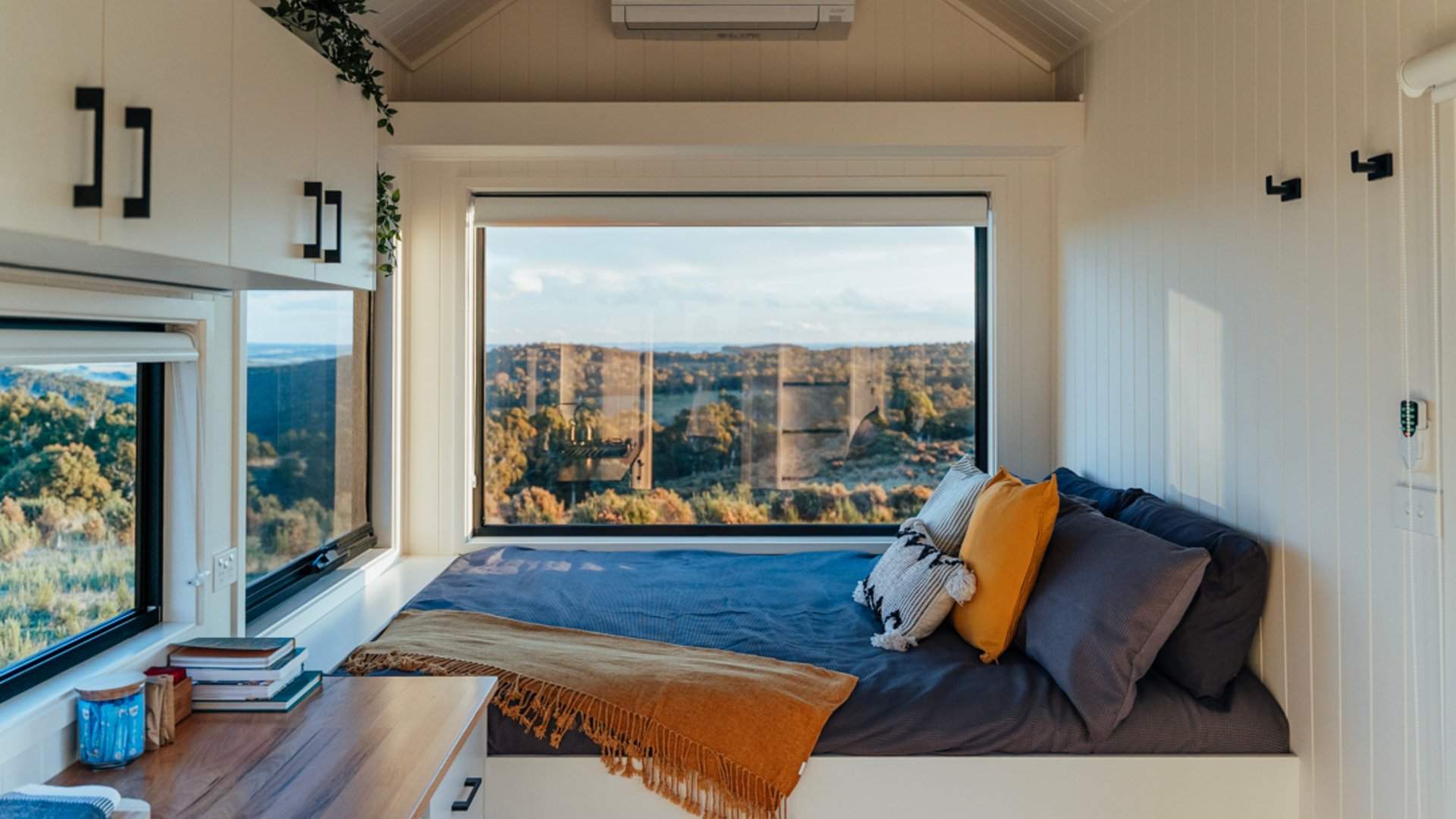 Tiny Sophie, Tiny Madeline and Tiny Tristan are all available to book via In2TheWild now. Sophie and Tristan are available from $249 a night, while Madeline is available for $289 a night.
Published on June 08, 2021 by Ben Hansen