Ten Things That Made the 2015 Golden Globes Worth It
"I put the pills in the people."
Kevin Spacey finally had his moment in the Cranston-less sun, Billy Bob Thornton nabbed gold for his terrifying, terrifying role in Fargo, Boyhood quite rightly cleaned up, Keira Knightley wore a dress it took 30 people to make and Emma Stone and Lorde wore pants to make every fashion magazine have a social media kitten about. PANTS?! EGADS.
But apart from the red carpet scrutiny and award-giving, here are the bits from that made the 72nd Golden Globes worth it, having just wrapped up at the Beverly Hilton Hotel in Los Angeles.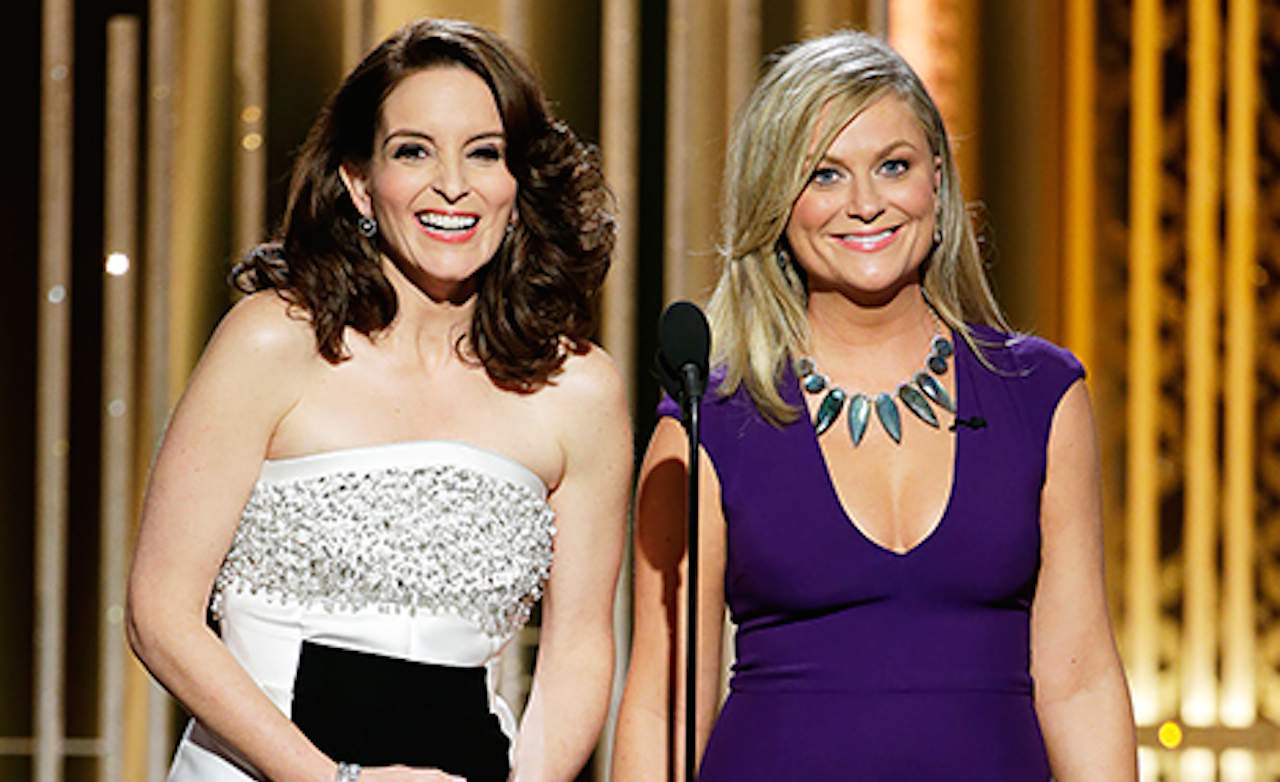 When Tina Fey and Amy Poehler Fired a Bill Cosby Joke Straight Off the Bat
"We're gonna make it a party... what are they going to do fire us?" Cahmaaaahhhn, it's their third year presenting, all bets were off.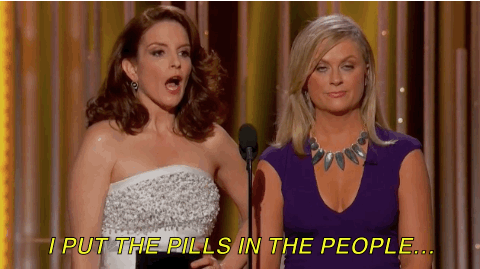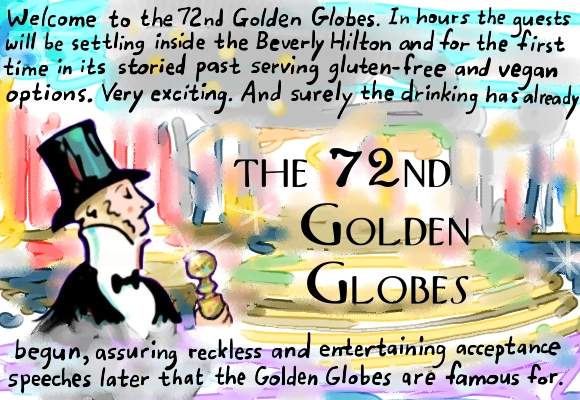 When The New Yorker's Bob Eckstein Started Live Drawing the Event
Even though no one really understood them, classic New Yorker. Check them out here.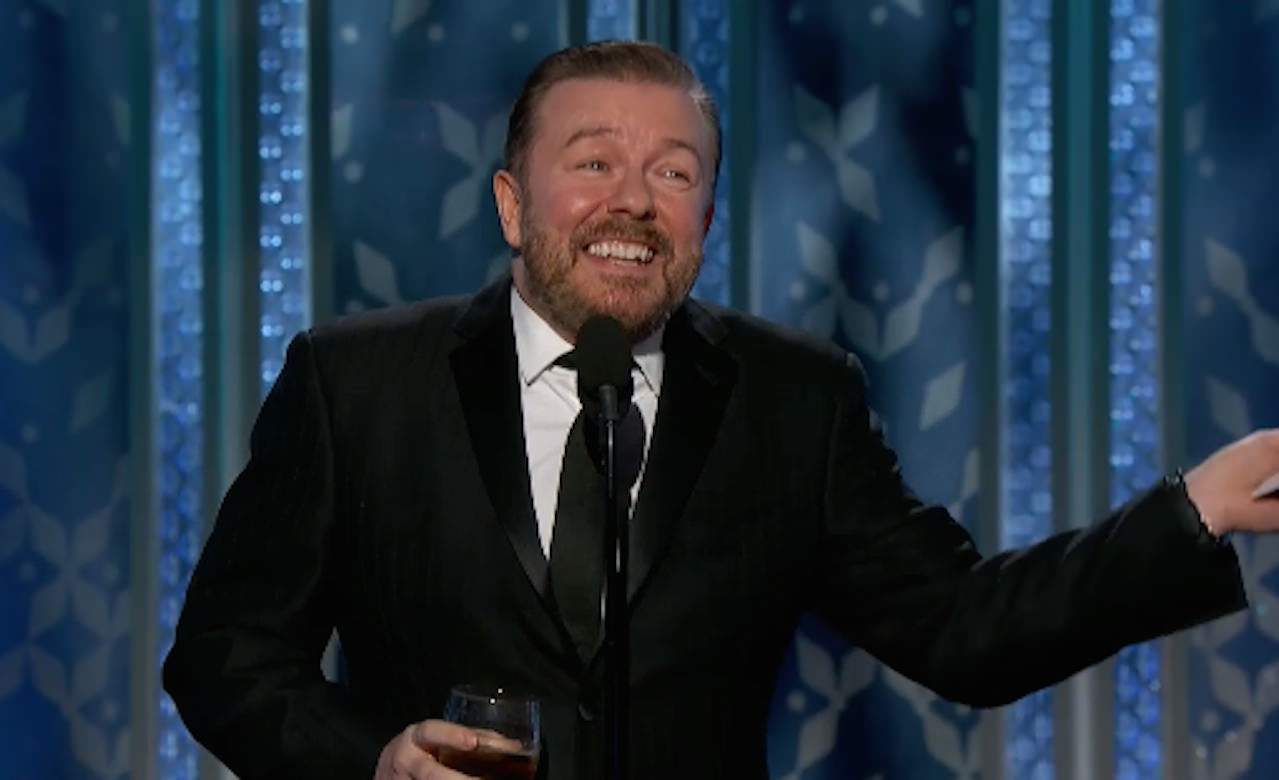 When Ricky Gervais Couldn't Help But Insult the Whole Audience (Again)
"I wouldn't want to insult any of you rich, beautiful, overprivileged celebrities." Then does.

When Prince Popped In
Presenting this year's Best Original Song to John Legend and Common for 'Glory' from Selma, the legend himself dropped by with one of his fluffiest fros yet.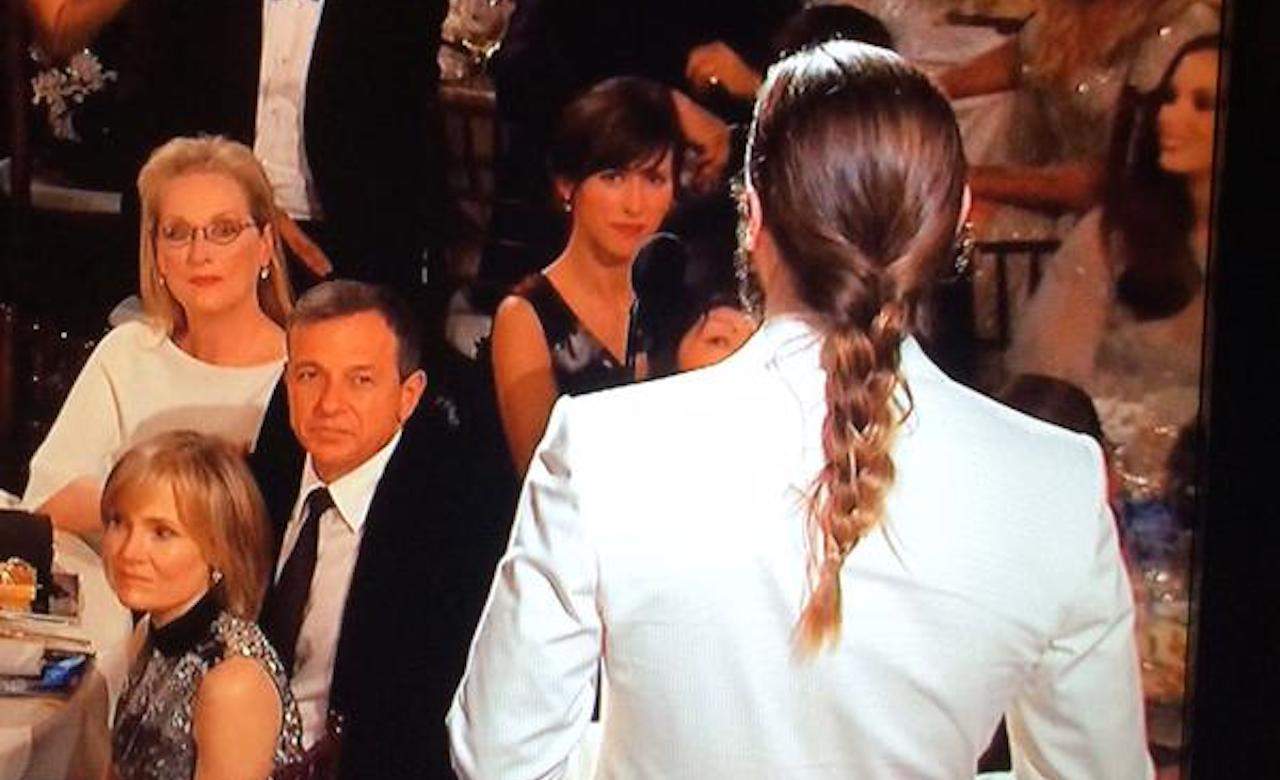 When Everyone Freaked Out Over Jared Leto's Braid
HuffPost called him 'a rockstar, award-winning actor and apparently, hairsyle maven'. FFS.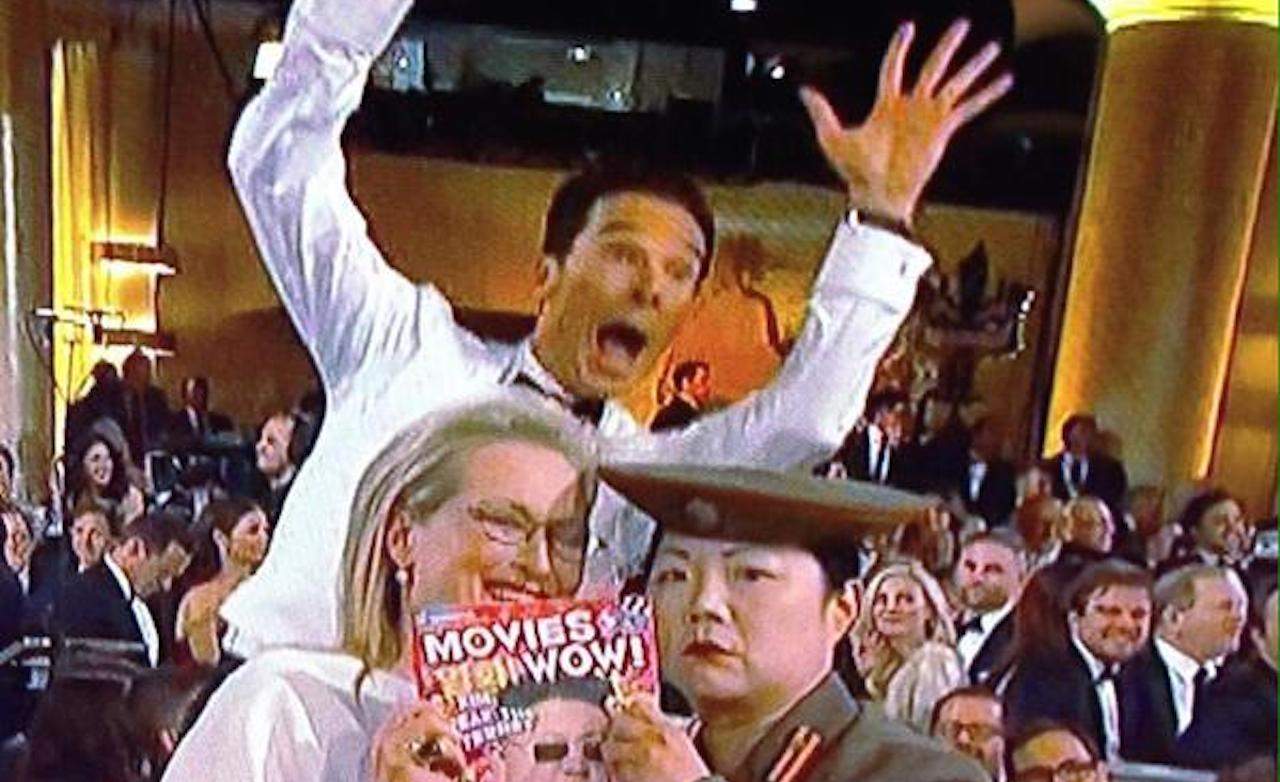 When Benedict Cumberbatch Photobombed Meryl Streep and Margaret Cho
Taken by Michael Keaton. Too good.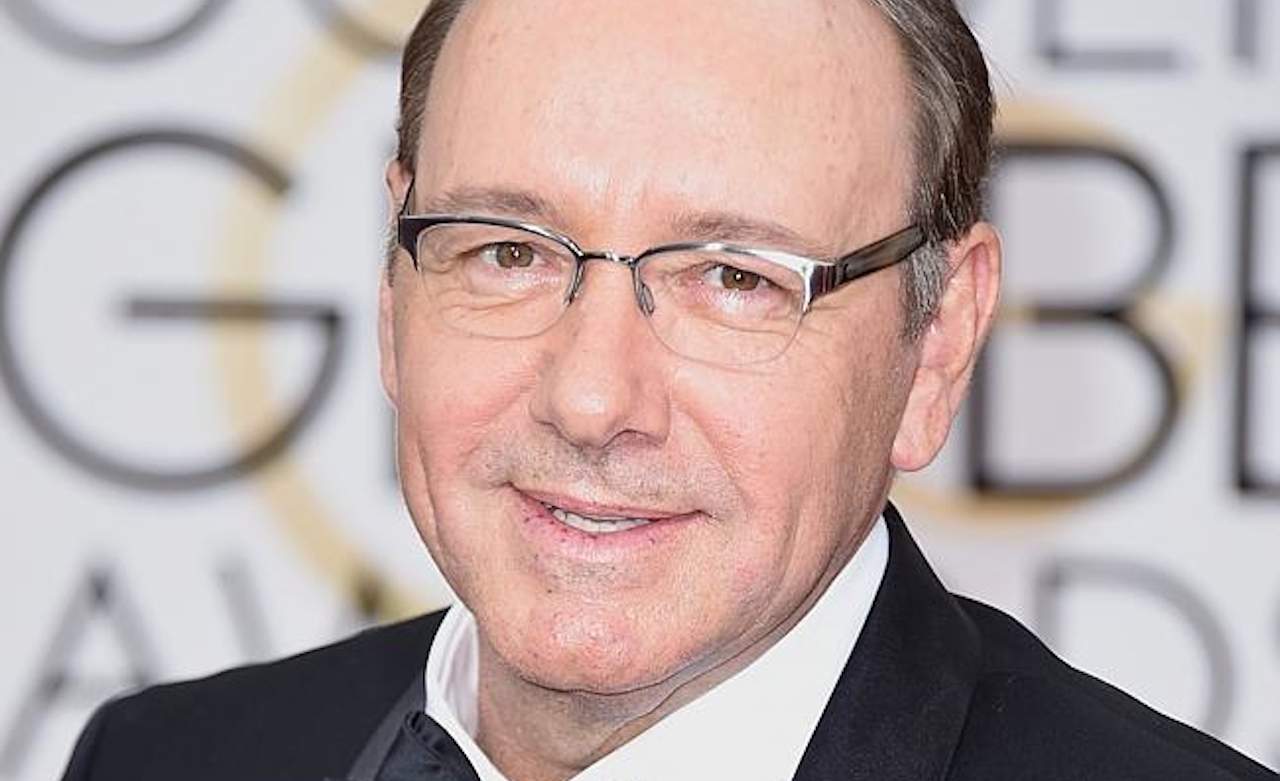 When Kevin Spacey Dropped an F-Bomb Accepting Best Actor in a TV Drama
"This is just the beginning of my revenge... I cannot believe I fucking won."

When Kristen Wiig and Bill Hader Didn't Nail a De Niro Impersonation
Remained flawless in everyone's eyes.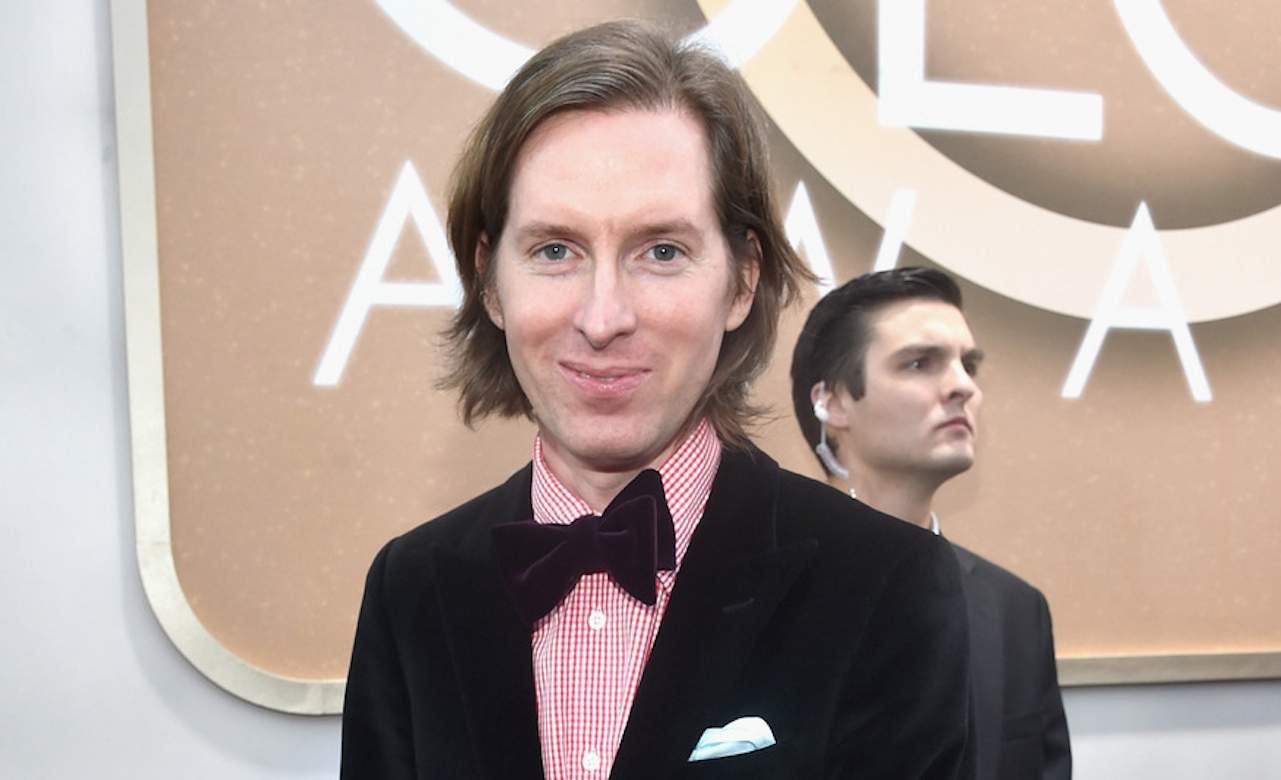 When Wes Anderson Accepted his Globe for Best Picture (Comedy/Musical) in a Purple Velvet Bow Tie
"Wes Anderson is here tonight for the movie Grand Budapest Hotel. Per usual, Wes arrived on a bike made of antique tuba parts." — Amy Poehler.

 
When You Didn't See Any of This Because You Were Working or Eating or Something, Anything
Happy Globes y'all. Forward march to the Oscars.
Image credit: justingaynor via photopin cc.
Published on January 12, 2015 by Shannon Connellan