FOOD & DRINK
The Ten Best Burger Joints in Wellington
It goes without saying that there's more to a burger than meat, veg and bread.
The Ten Best Burger Joints in Wellington
It goes without saying that there's more to a burger than meat, veg and bread.
---
Wellington is world renowned for its climate, its culture, and its coffee. Flying beneath the radar, however, is a steadily developing range of delicious adaptations of the humble takeaway staple, the burger. Hastily grabbed on the way home from work, unceremoniously devoured after a night on the town, or eaten delicately with a knife and fork during a working lunch, a burger offers everything you could ever want in a meal. Not to mention they usually come with fries.
It goes without saying that there's more to a burger than meat, veg and bread. A burger is an experience to which taste, quality, service and setting are vital in the transformation from fancy sandwich to something worthy of the burger title. That said, there's little more disappointing than a bad burger. So let us save you the trouble. A good burger should take you back to your primitive roots – it should cause you to abandon superfluous utensils and forget about trying to impress anyone.
After a daunting few weeks of sampling (read: gorging on) the best burgers Wellington has to offer, we've come up with a comprehensive list to cater to every possible burger craving - graded using the ever-reliable gut-reaction and an examination of edibility (taste, quality, and ability to hold it all together without it spilling down your shirt) and overall experience (service, setting, good vibes).
Consider this a tribute to the capital's unsung hero, the burger.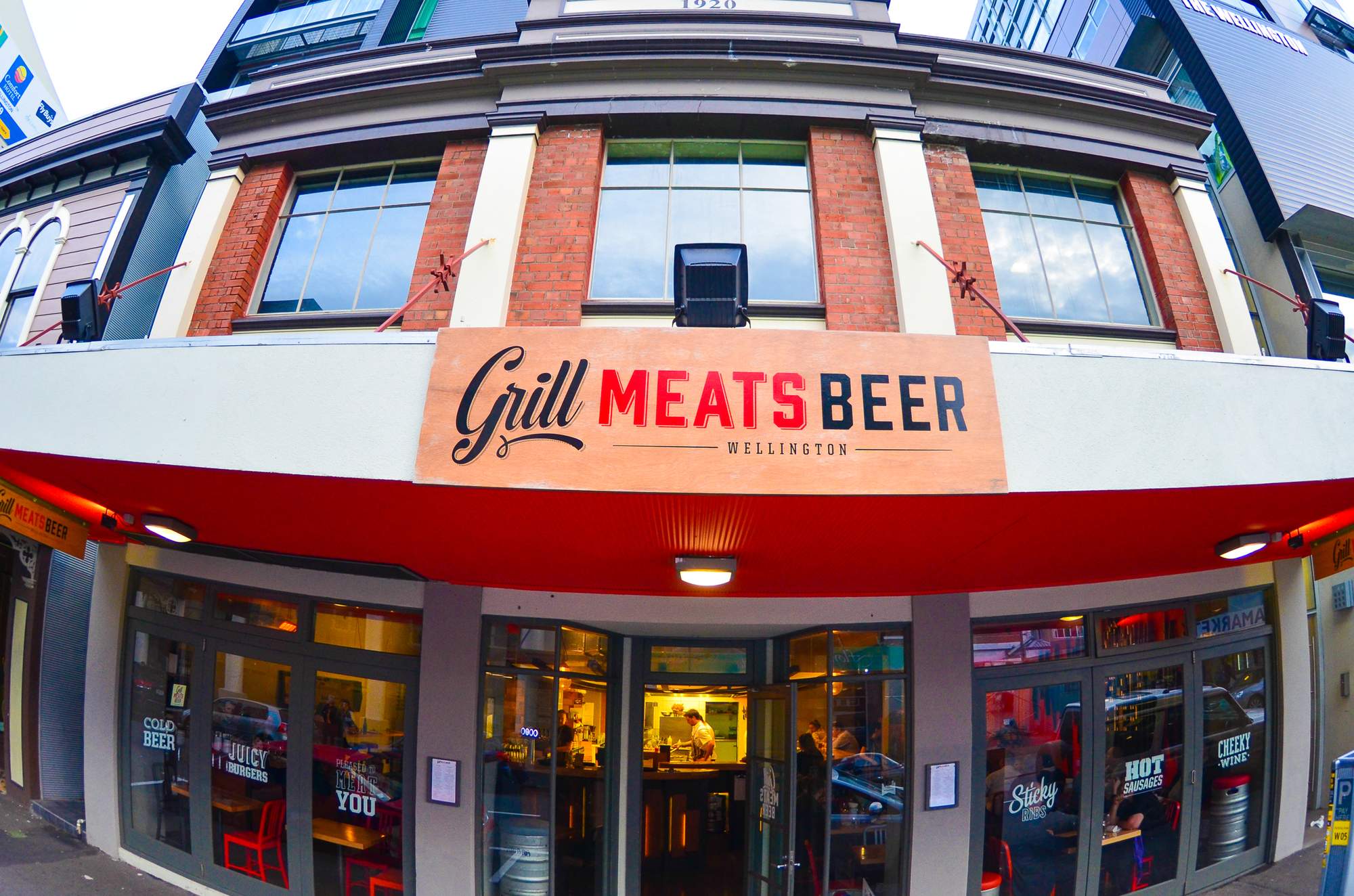 If burgers were people, the chicken burger at Grill Meats Beer would stand head and shoulders above the rest. We had to take a few days off burger-eating to avoid prejudicially ranking others. We were lucky enough to be seated at the bar facing the chefs, and were advised the chicken burger ($19.50), with bacon, aioli, lettuce, onion knots and BBQ sauce on a brioche bun was the best burger on offer. And who are we to disagree? Despite the lunchtime rush, the chef was happy to chat to us about the meat and produce as he cooked our burgers. There's no doubt everything is as fresh and delicious as could be. The brioche bun was the most incredible innovation – adding something to the burger you hadn't known was missing. The service is attentive without being pushy – no wonder everyone looks happy with the smell of steak constantly in the air. The burgers are served with shoestring fries, and they offer a smaller, 'Mini Me' ($12), option for those who can't quite hack the standard.
In a non-burger related note: check out the cool bathroom signage and design.
227 Cuba Street, Te Aro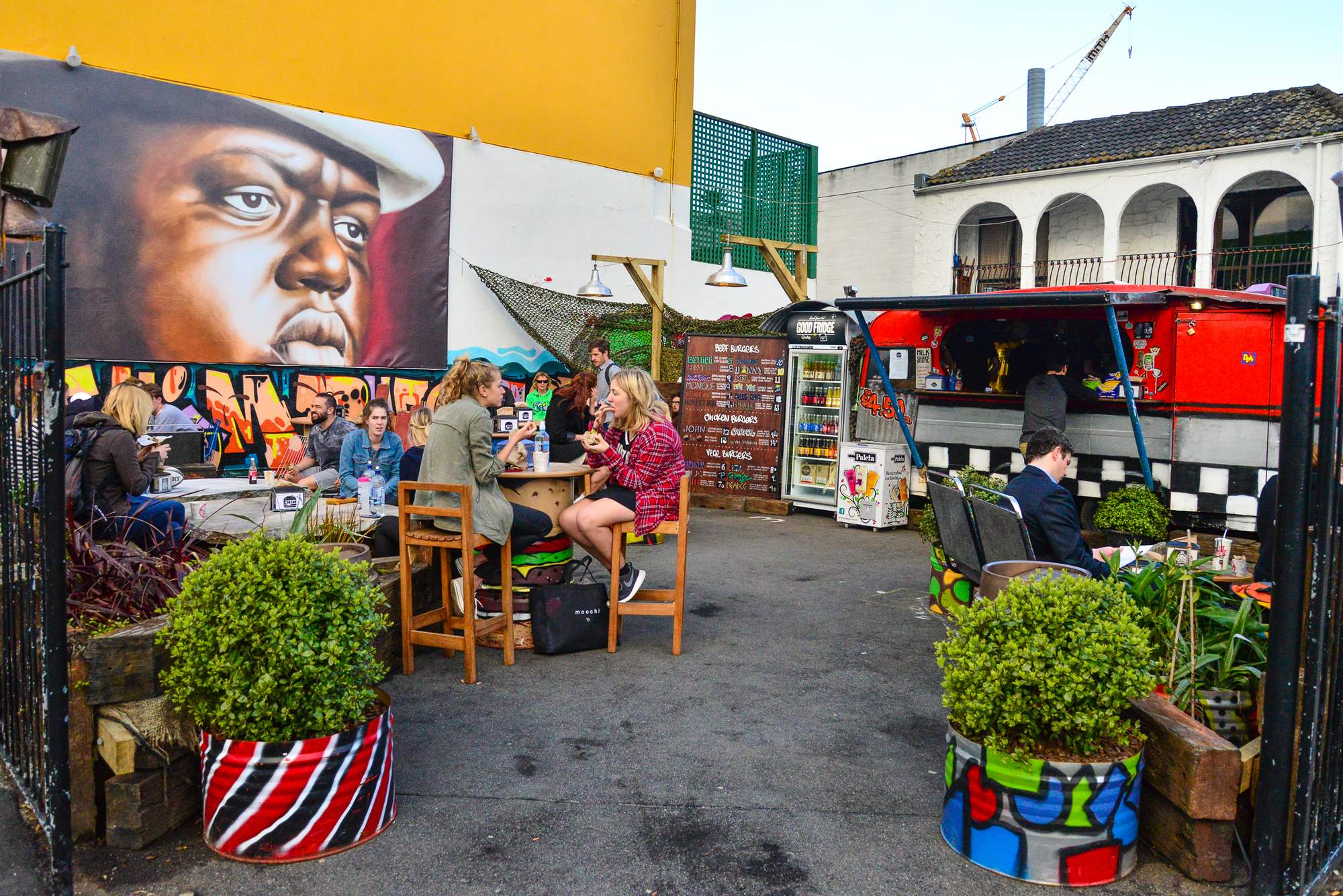 Although the Cuba St location might be a change, the quality of burgers at Ekim has remained the same. Dedicated entirely to the craft of burgers, Ekim's menu is extensive - with everything on the menu worth a try until you're sure you've established a favourite. Hand-cut potato fries and Ekim sauce are an essential addition to any burger. While the wait during busy periods can be off-putting, time it right, and you've got yourself a fresh, crisp and delicious burger at an absurdly affordable price. Ekim offers great vegetarian options. Our favourite, despite carnivorous tendencies, is the Mum ($7.50).
257 Cuba Street, Te Aro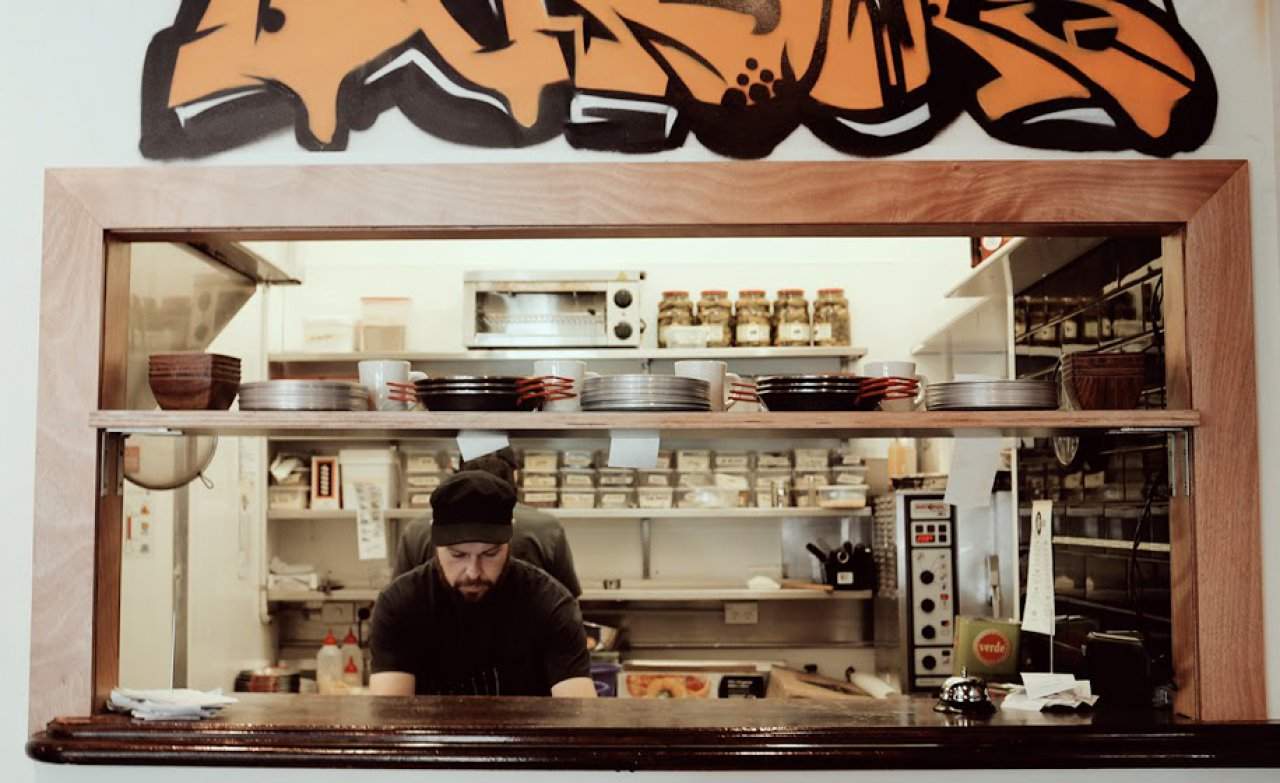 Knowing that you can never have too much of a good thing, Burger Liquor has recently joined the ranks of Wellington's best burger bars. Focusing on the essentials – yup, you guessed it – burgers and liquor, the menu is considerably concise. The Standard burger, with ground chuck and short rib beef, cheddar, tomato ketchup, bourbon mustard mayo ($9) is reminiscent of a McDonald's cheeseburger, in a good way. The Pork burger, with crispy pork belly slices, spring onions, pickled cucumber aind hoisin sauce ($13) is a winner. All burgers are made with a delicious brioche bun, and hold together unbelievably well. Although delicious, the burgers are a little on the small side, so we recommend getting some crinkle cut fries ($4) or onion rings ($6) on the side. The staff members are all extremely welcoming, making dining in an enjoyable option. The digs are pretty cool – you can't help but feel that you're sitting in the middle of Pinterest.
129 Willis Street, Te Aro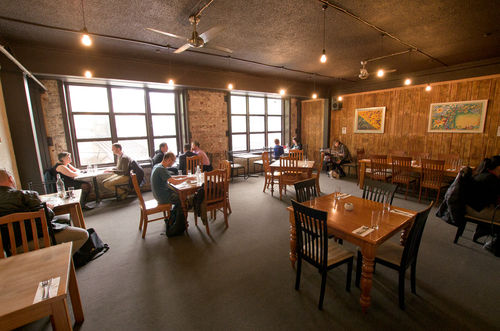 Ti Kouka took out last year's Burger Wellington award and the Garage Project Burger Challenge for good reason. Where do we start? We ordered a haloumi burger ($17) for lunch on recommendation from the waiter. Despite being sceptical about meat-free burgers, we weren't disappointed. Ti Kouka uses local, organic and sustainable produce wherever possible, so you can feel good about your burger. Again, the brioche bun, made up the road at Leeds St Bakery, is a welcome inclusion.
76 Willis Street, Te Aro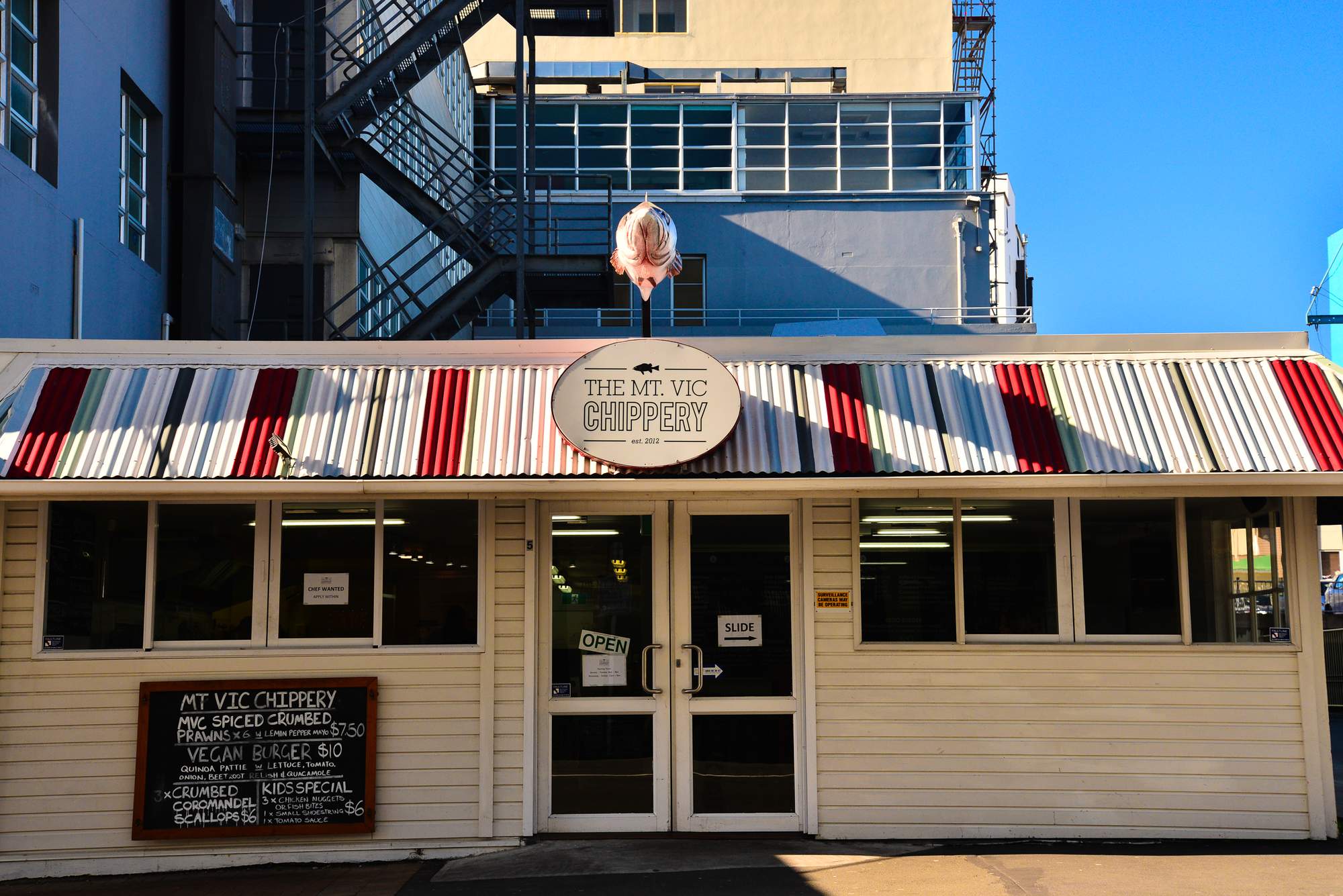 Known for, funnily enough, its chips, The Mt. Vic Chippery offers sensational and affordable burgers, too. The ciabatta bun provides a good, stable reinforcement for the fresh fillings. The Fish burger with crumbed fillet, avocado salsa and tartare sauce ($9) is a big time star. With the range of chips on offer, the menu can be a little overwhelming, but the result is well worth the initial panic at being faced with the decision of your favourite potato cut. We recommend shoestring as a good match for any burger. There's seating inside, but if weather permits, it's worth the short stroll/car trip to Oriental Bay to complete the experience.
3 Majoribanks Street, Mt Victoria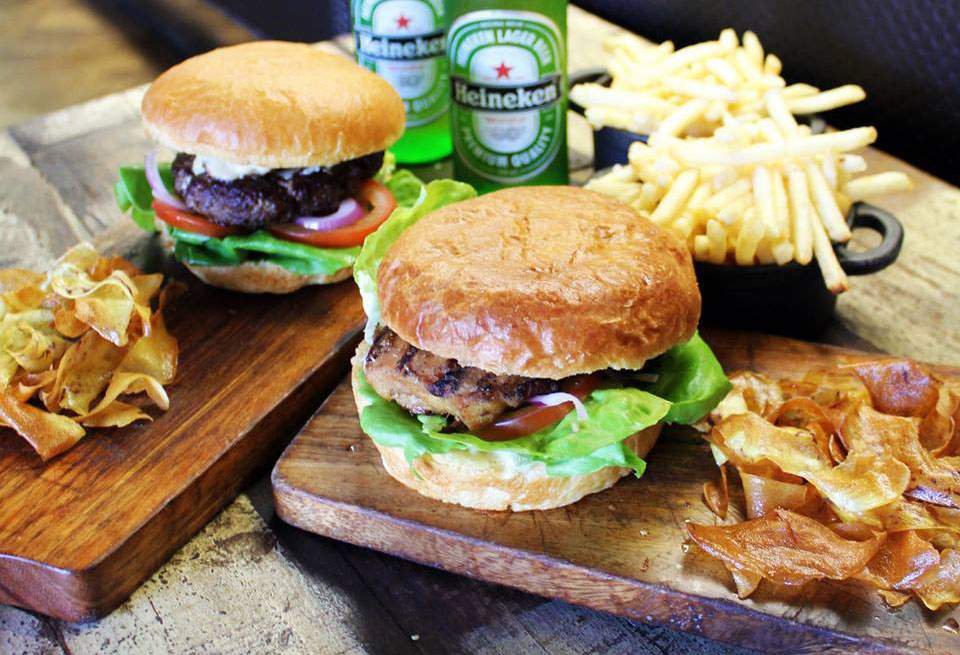 The Portlander is all about meat, so while there is a vegetarian burger option, it would be remiss to pass up The King ($15). Filled with a wagyu beef pattie, tomato relish and melted cheese, salad and chilli corn bun, and flavoured with chorizo paprika, sea salt and grilled red pepper, this really was a serious burger. You can order shoestring fries as a side ($7), but with that much burger, you'll hardly need it.
Corner of Whitmore and Featherston Streets, Te Aro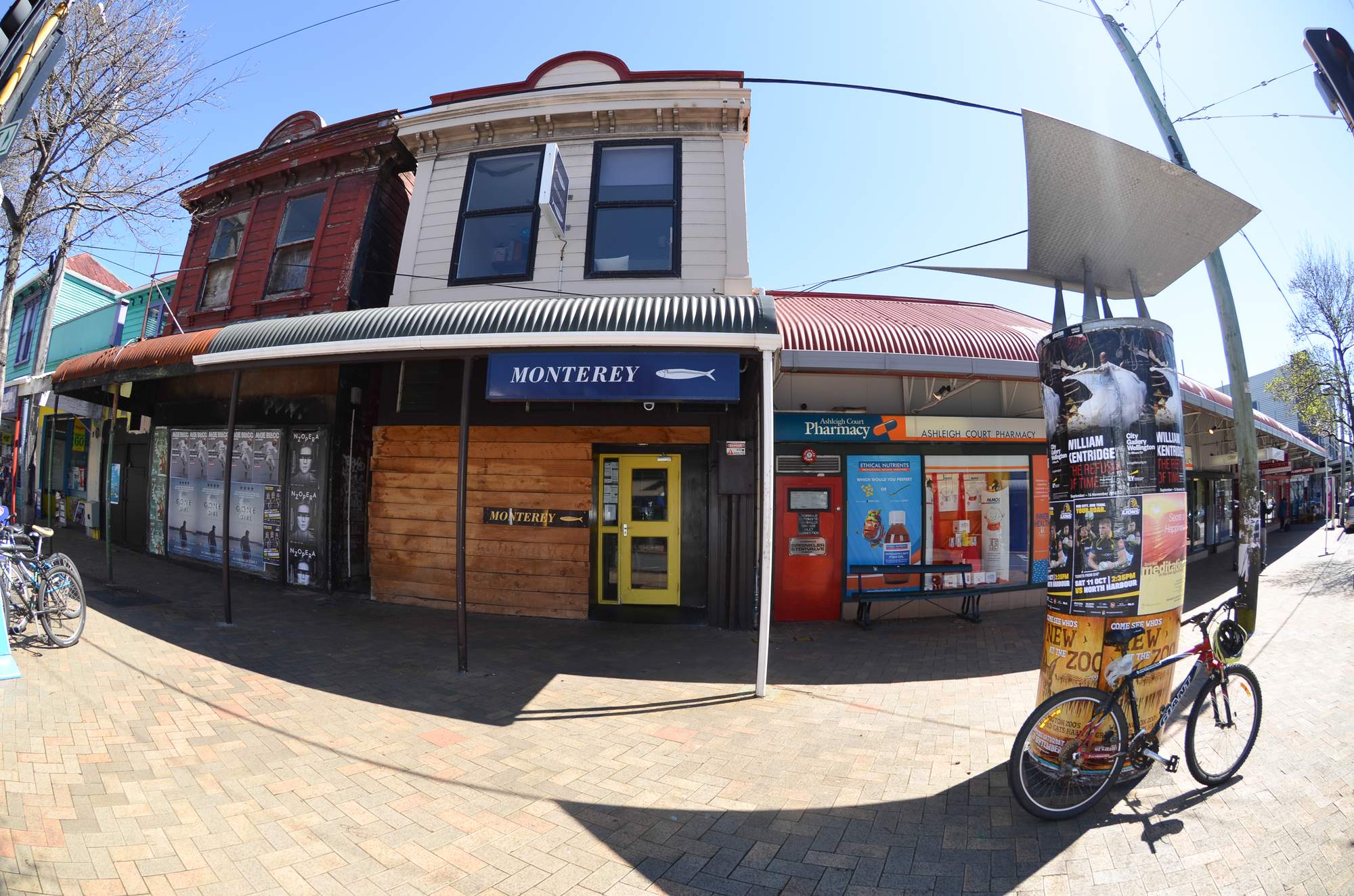 $10 Tuesday at Monterey is fast becoming an institutionalised gathering for Newtown residents. Burgers are, yep, $10, and you can get a combination of three sides for a further $8 which are good to share. Or not, if you're feeling peckish. With white paper on the table and pencils provided, you're encouraged to doodle while you wait. Come early to secure a table. The Cajun-spiced free range chicken, 'slaw, barbeque sauce & mayo burger (usually $17) and the halloumi & onion rings burger (usually $17) are equally solid options.
4 Rintoul Street, Newtown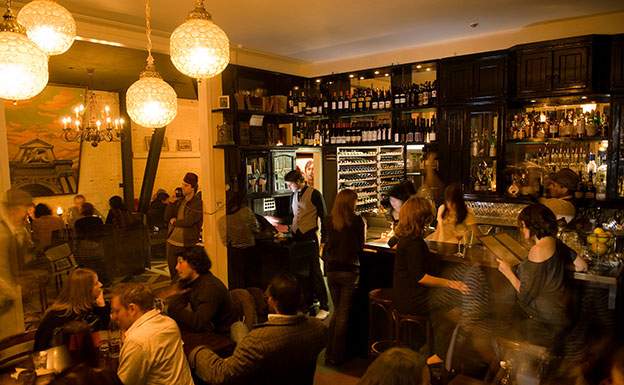 After consuming an extensive range of burgers, we feel justified in including this despite some people arguing it's technically not a 'burger'. Duke Carvell's Sumac fried chicken slider filled with fried chicken and white cabbage slaw ($6) definitely falls into the Oxford dictionary definition of 'burger'. And who said you could only have one burger at a time?
3 Swan Lane, Te Aro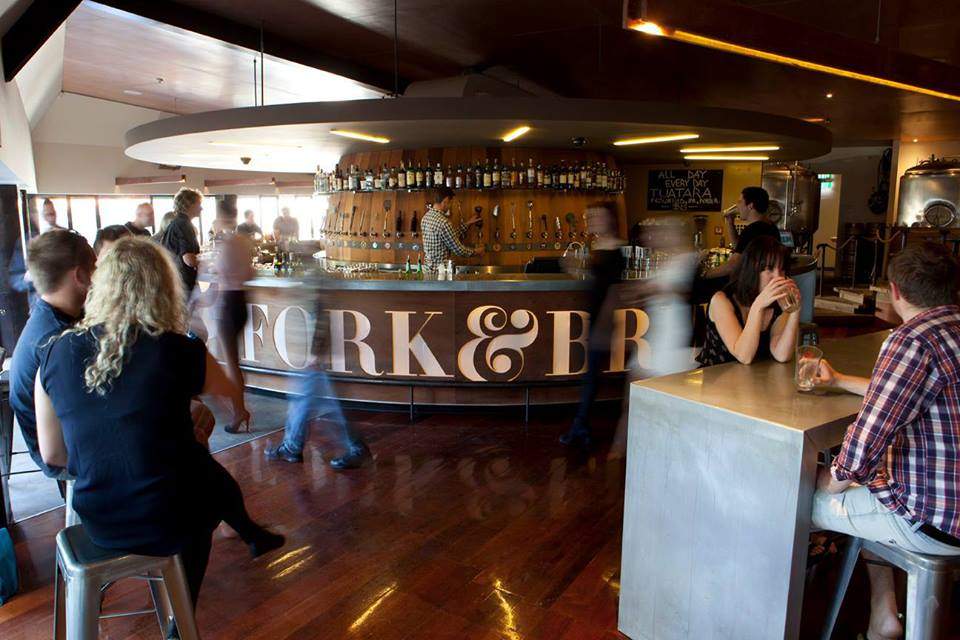 Come for the beer, stay for the burgers. Or just come for the burgers. Fork & Brewer know how to do a burger, and they do it well. Stacked high, and with a side of fries – the type depending on which burger you get – the burgers are testament to tried and tested burger traditions. The beef burger comes with either 1 pattie ($19) or two ($24). We recommend you ask the staff for a beer match to suit not just the burger, but also your personal preferences.
14 Bond Street, Te Aro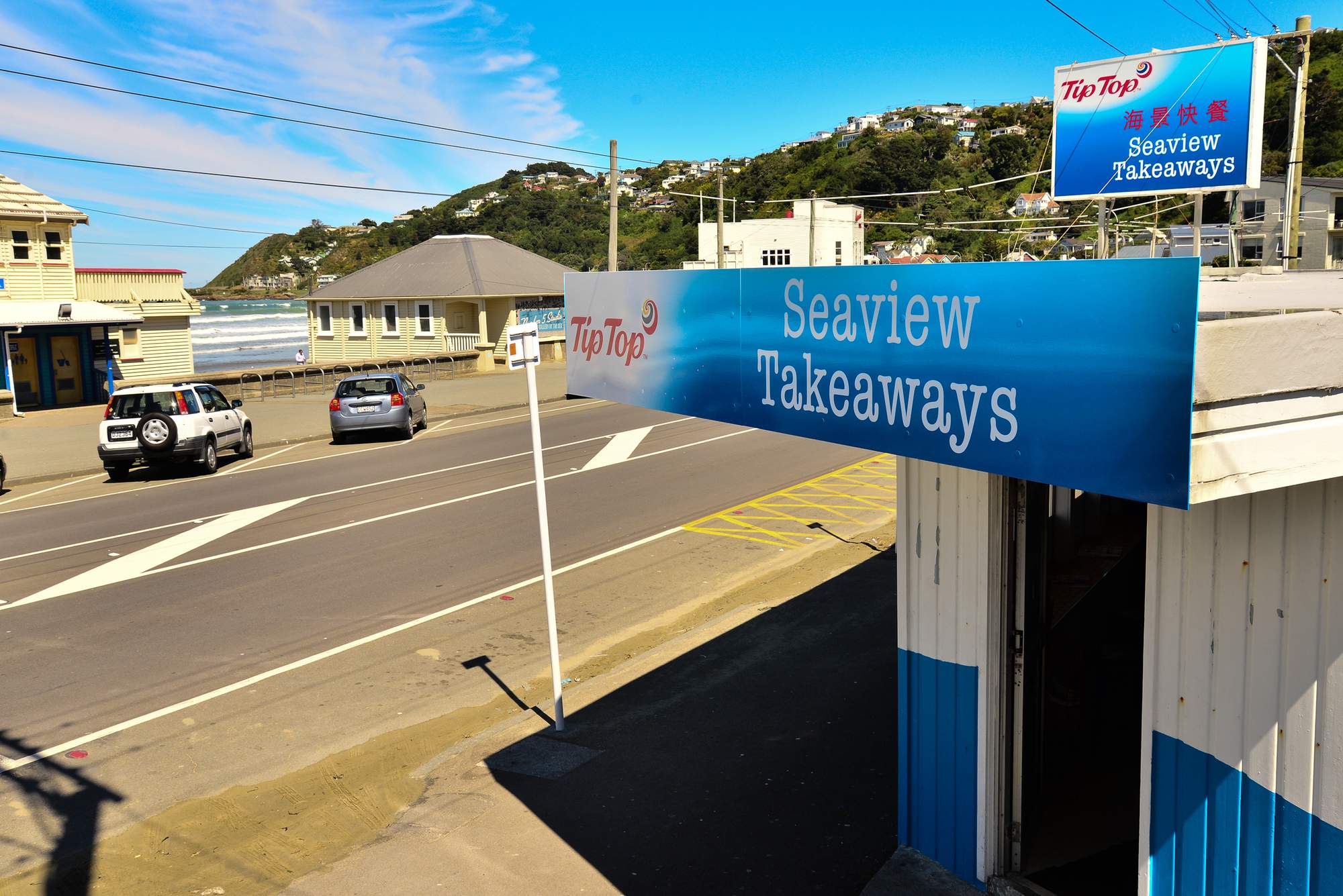 They might not win any gourmet awards, but the line out the door on Friday night says you're onto something good at Lyall Bay's Seaview Takeaways. Packaged in the traditional fish and chip shop burger bag, the burgers are unpretentious and delicious, not to mention ridiculously cheap at around $5 a pop. Bonus points for ease of eating without the fillings falling out. You can go there in trackpants or high heels, or both, without judgment. A perfect on-the-beach option, or in-the-car-on-the-way-home if it's a bit chilly. Did we mention they have old school rolled ice creams for dessert?
92 Lyall Parade, Lyall Bay

View all Wellington Restaurants.
Published on November 10, 2014 by Penny Gault