The Best Things to Do in Wellington This Week
Make plans.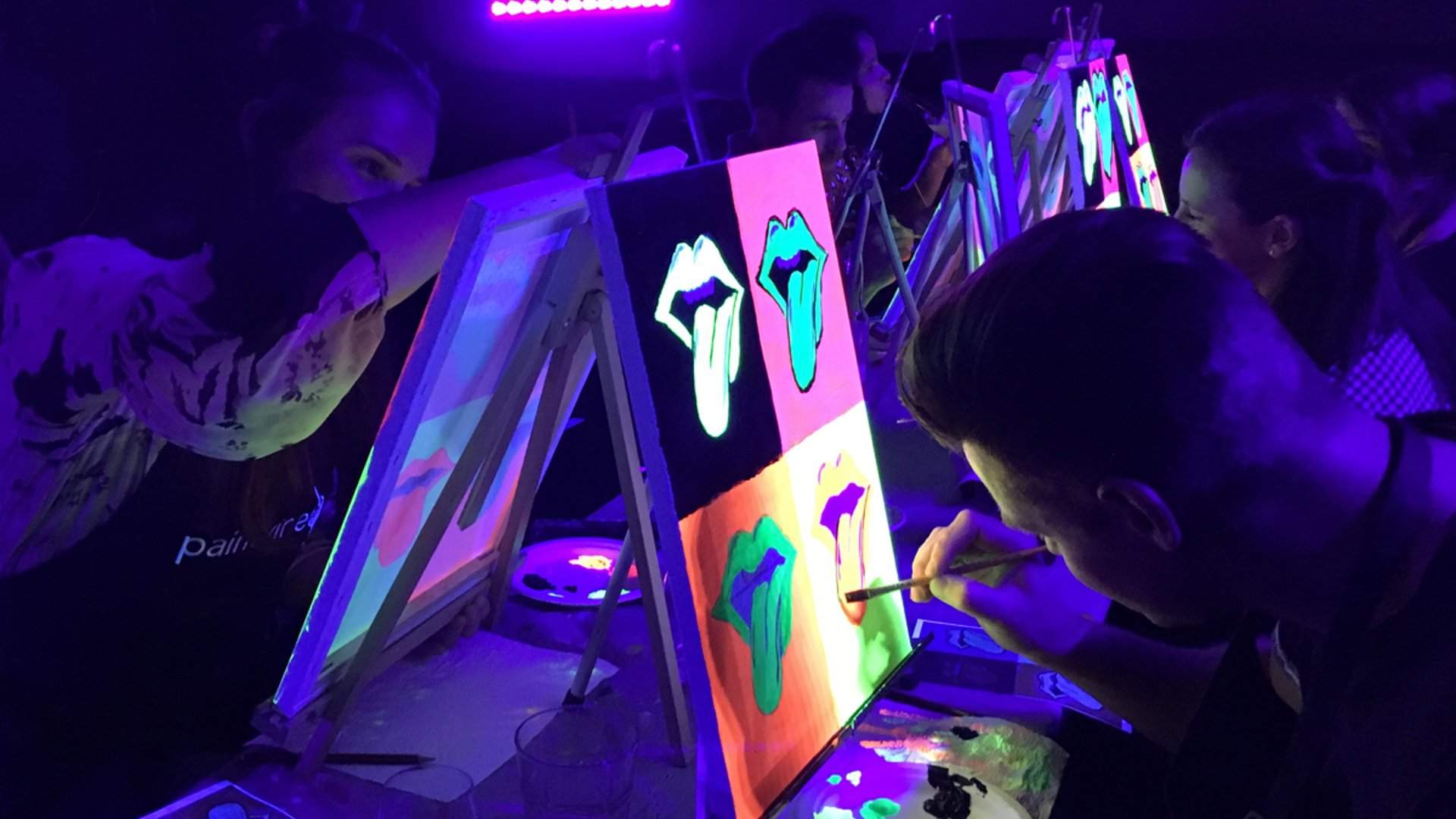 Heading back to the ol' daily grind can be pretty damn awful after a bright and shiny weekend of picnicking, bar hopping and patting dogs that aren't yours, but luckily Wellington's a 'keep the ball rolling' kind of city and has plenty of events, exhibitions, theatre, film festivals and live music for you to inject a little awesomeness into your week. Sure, use Monday for Netflix. Then get out there and sink your teeth into Wellington's best happenings this week.
Image: Painvine After Dark
Arts & Entertainment

Sam Rockwell and Saoirse Ronan make a cracking pair of 1950s sleuths in this Agatha Christie-loving murder-mystery.

Arts & Entertainment

George Clooney and Julia Roberts team up again, this time for their first rom-com together — and their charisma and banter is the Queensland-shot film's biggest drawcard.

Arts & Entertainment

Just as his father Jafar Panahi has across his own career, first-time writer/director Panah Panahi explores life in Iran today in this beautiful and bittersweet road movie.

Arts & Entertainment

Compiled from spectacular archival footage, this documentary about French volcanologists Katia and Maurice Krafft is a stunner.

Arts & Entertainment

'Cobain: Montage of Heck' director Brett Morgen turns David Bowie's life, music, performances and impact into a dazzling kaleidoscopic documentary that's as shapeshifting and boundary-pushing as the icon himself.

Arts & Entertainment

Penélope Cruz and Antonio Banderas are fantastic in this sharp and witty Spanish Argentine comedy about filmmaking.

Travel & Leisure

Welcome spring by checking out the country's largest number of blossom trees in one spot.

Arts & Entertainment

From a group of New Zealand artists comes this new exhibition exploring humanity's relationship to nature.

Food & Drink

As if you needed another reason to order a negroni this weekend.

Arts & Entertainment

Forget stuffy and outdated museum halls — all you need to experience this virtual reality exhibit is your phone and your walking shoes.

Travel & Leisure

Get out of the house and into a much-needed dose of nature, accompanied by birdsong from native creatures like takahē, kākā and little spotted kiwi.

Arts & Entertainment

This exciting and interactive new exhibition explores Wellington's cultural history.

Food & Drink

Because what better way to celebrate Thursday than with a big, cheesy bowl of pillowy potato goodness?

Travel & Leisure

Exercise your mind, body and soul (and support the local community) for pocket change.
Tap and select
Add to Home Screen
to access Concrete Playground easily next time.
x