The Best Things to Do in Wellington This Week
Make plans.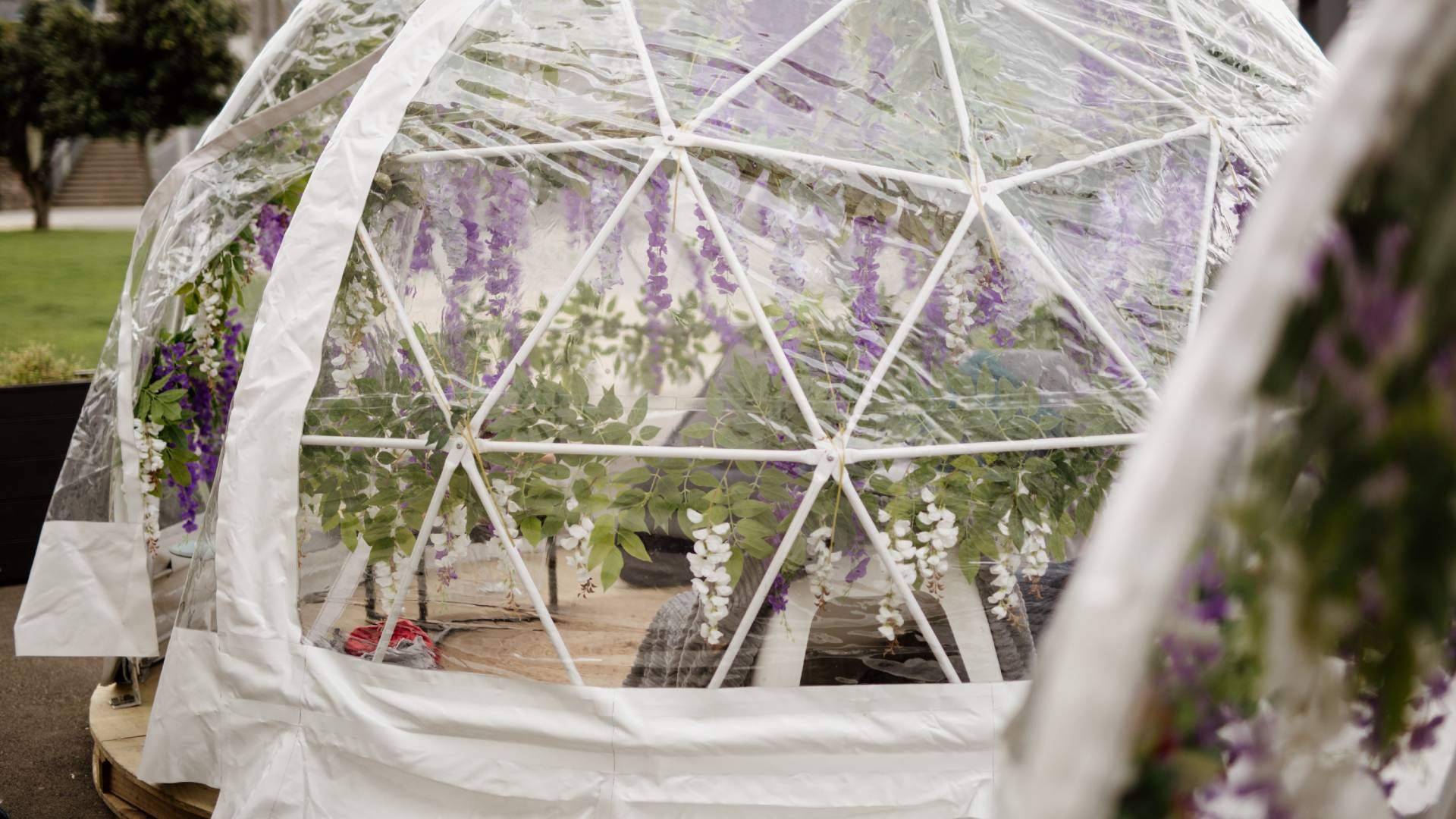 Heading back to the ol' daily grind can be pretty damn awful after a bright and shiny weekend of picnicking, bar hopping and patting dogs that aren't yours, but luckily Wellington's a 'keep the ball rolling' kind of city and has plenty of events, exhibitions, theatre, film festivals and live music for you to inject a little awesomeness into your week. Sure, use Monday for Netflix. Then get out there and sink your teeth into Wellington's best happenings this week.
Image: St Johns' Spring Igloos
Arts & Entertainment

A culinary thriller-slash-black comedy with bite, this Ralph Fiennes- and Anya Taylor-Joy-starring cinematic dish is savage, savvy and slickly satisfying.

Arts & Entertainment

Timothée Chalamet and Taylor Russell play cannibal lovers road-tripping through America's midwest in this evocative and exquisite film from 'Call Me By Your Name' director Luca Guadagnino.

Arts & Entertainment

Benoit Blanc is back on the case in this sequel to 2019's whodunnit hit 'Knives Out', which serves up another smart and superbly cast puzzle box of a film.

Arts & Entertainment

For his first movie in seven years, Oscar-winning director Alejandro González Iñárritu ponders the weight of being a filmmaker in a feature both spectacular and indulgent.

Arts & Entertainment

Carey Mulligan and Zoe Kazan lead this powerful newspaper drama, which follows the journalists who broke the Harvey Weinstein story.

Arts & Entertainment

New Zealand filmmaker David Farrier has done it again, chronicling another story so wild that it can only be true — and this one started with an antiques store's car park.

Arts & Entertainment

The Marvel Cinematic Universe's most electrifying instalment yet gets an engaging-enough sequel, which grapples with grief and also franchise box-ticking.

Food & Drink

Celebrate the festive season by sipping champagne and scoffing yuletide treats stacked three tiers high.

Food & Drink

With winter over, the St John's team have converted their popular winter igloos into bloom-filled spring glasshouses.

Arts & Entertainment

From a group of New Zealand artists comes this new exhibition exploring humanity's relationship to nature.

Travel & Leisure

Get out of the house and into a much-needed dose of nature, accompanied by birdsong from native creatures like takahē, kākā and little spotted kiwi.

Arts & Entertainment

This exciting and interactive new exhibition explores Wellington's cultural history.

Food & Drink

Because what better way to celebrate Thursday than with a big, cheesy bowl of pillowy potato goodness?

Arts & Entertainment

A stacked lineup of sessions this year includes life drawing, painting 'after dark' and even cabaret-themed 'Drag-vine'.

Travel & Leisure

Exercise your mind, body and soul (and support the local community) for pocket change.

Food & Drink

Dig out your loose change for this weekly chicken happy hour.
Tap and select
Add to Home Screen
to access Concrete Playground easily next time.
x