TRAVEL & LEISURE
Ten Incredibly Instagrammable Hotels from Around the World
Take a coffee break adventure.
Ten Incredibly Instagrammable Hotels from Around the World
Take a coffee break adventure.
---
in partnership with

Gone are the days when taking a holiday was all about forgetting real life, dropping completely off the radar and making up for your absence on your return with an agonising slideshow, packed with out of focus photos that make no sense out of context. These days, thanks to the mighty smartphone, you're expected to show as you go. What's more, if your photos aren't up to David Attenborough-standard, you're at serious risk of languishing in Insta-limbo with a measly nine likes. The horror!
So for a guaranteed grab at some double taps, plan your social media onslaught before you book your flight. These incredible (and utterly ridiculous) hotels are absolute Instagram gold — and we bet they're pretty fun to experience IRL too.
In the meantime, take a coffee break and take a scroll through some of the world's most incredible hotels, all worth booking an airfare for just for the Instagrams. We've teamed up with NESCAFÉ to help you take the desk break you, as a hardworking human being, deserve.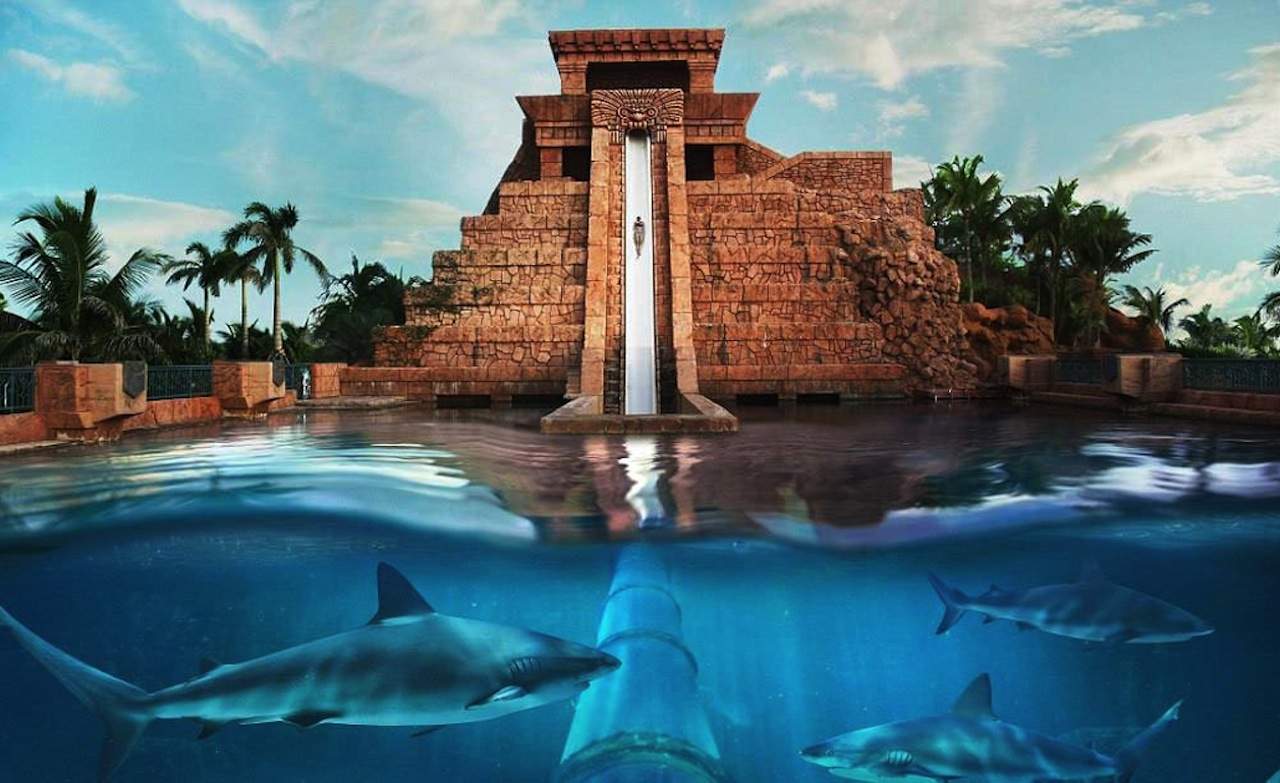 ATLANTIS, PARADISE ISLAND, THE BAHAMAS
Atlantis stretches across seven properties on Paradise Island in The Bahamas, which you'll find just off Miami, Florida. Wherever you stay — from the grand, castle-like Royal Towers to the quaint, pastel-painted Harborside Resort — you get automatic access to Atlantis's epic water theme park. Its most Instagrammed ride is a waterslide in the form of a six-storey Mayan Temple, encircled with a shark-infested lagoon. The trick to photographic excellence here is getting your above-water and underwater proportions just right. And, of course, timing your subject's slide to the second.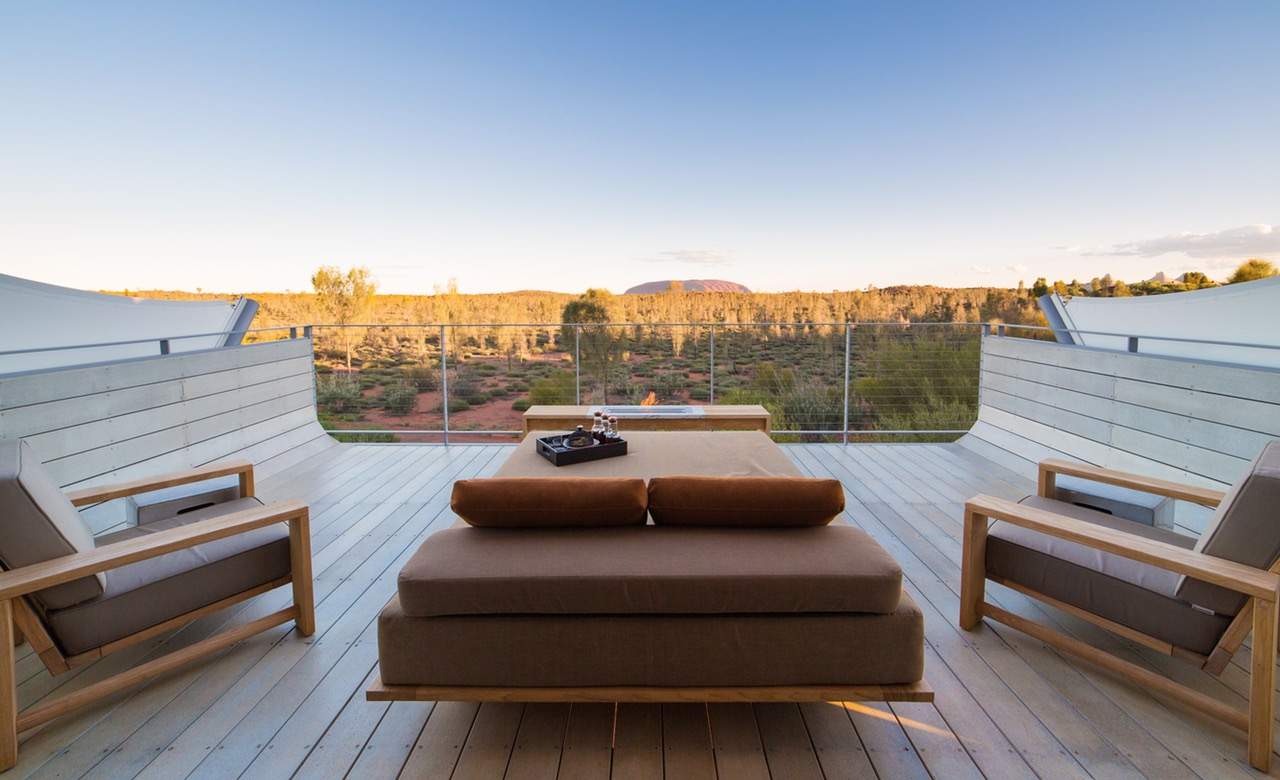 If ever there were an Instagram-worthy scene, it's surely this: a luxury desert camp looking directly onto Uluru. Get snapping first thing in the morning, at last light or in the middle of the night when the sky is littered with stars. You actually can't go wrong. This extraordinary accommodation is known as Longitude 131° and, earlier this year, things went next level when all 15 of its tents scored designer verandahs, envisioned by architect Max Pritchard. Campers get to snuggle in their own fancy-pants swag, in front of an EcoSmart fireplace and 'gram till dawn.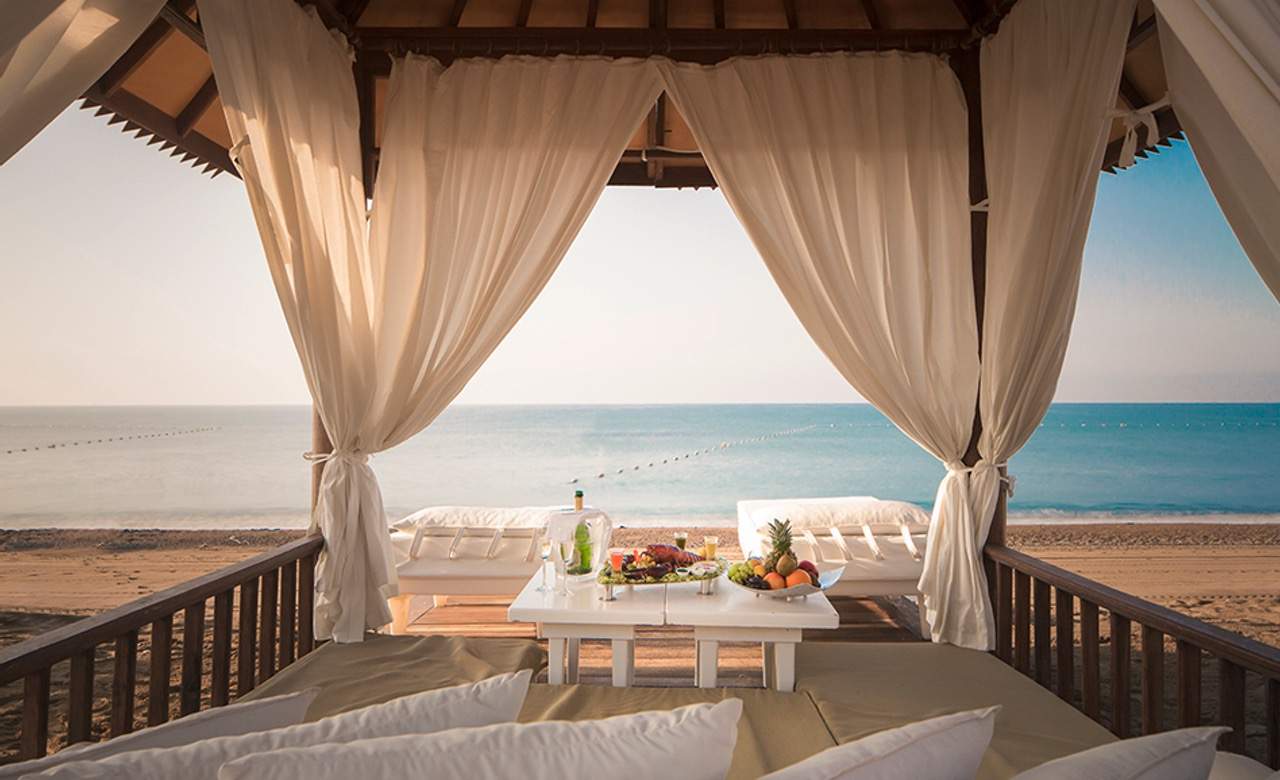 The toughest bit about Instagramming Turkey's Titanic Deluxe Belek Hotel is deciding which angle to go for. From the air, its beautiful, undulating pools are the focal point. From pool level though, the twisting, roller coaster-esque, triple waterslide is the way to go. This architectural feat is found smack bang in the middle of the Mediterranean on Turkey's southern coastline near Antalya. When you're not 'gramming your life away, you can go exploring along the nearby river, smash out a round of golf or spend day after day floating from one pool to the next.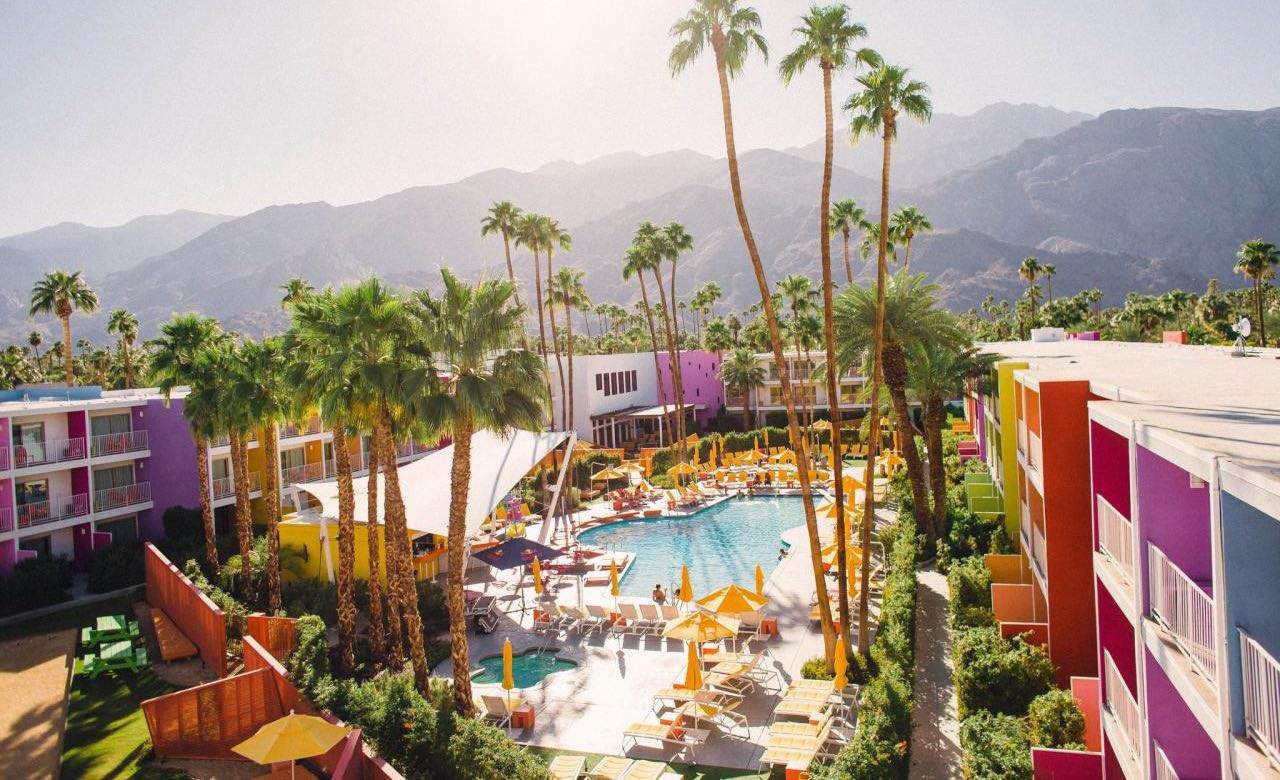 If there's one surefire way to make sure you break Instagram (unless you're Kim K, that is), it's by drawing on the power of contrast. And that's why The Saguaro, which you'll in in Palm Springs in the Californian desert, loves the camera. Its boxy, candy-coloured buildings are dazzling against the greys and ochres of the surrounding mountains. Throw in a handful of carefully arranged, towering palm trees and a spacious, central pool, and your composition is complete. What's more, you'll find a similarly delightful explosion of colour inside the bedrooms — and on your plate.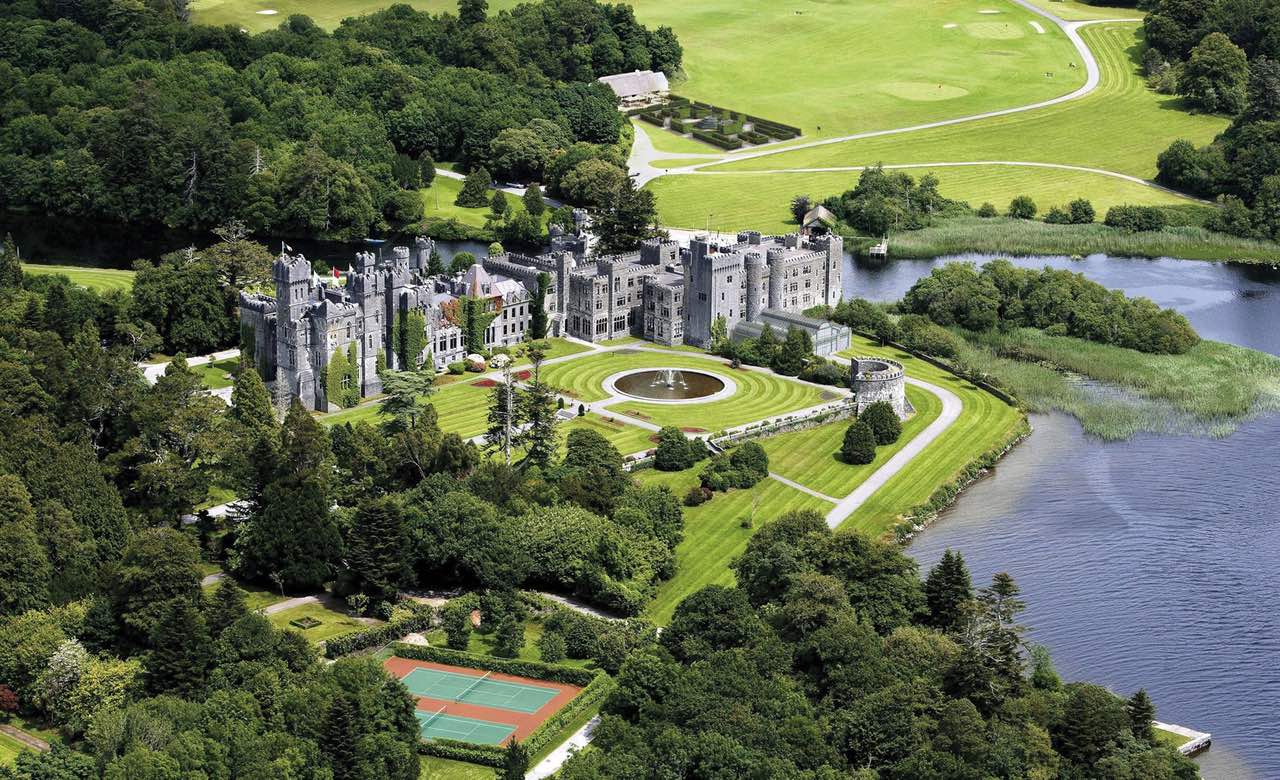 There's no shortage of medieval castles to visit in the UK and Europe — from crumbling ruins to spectacularly well-preserved towers, you can take your pick — but there aren't many where you're allowed to sleepover. So, if you do manage to get a turret over your head for the night, you're sure as hell going to Instagram the guts out of it. And that's why you'll spot Ireland's 13th century Ashford Castle in many a traveller's feed. Like the Titanic Deluxe, this one's compelling from numerous angles, being set among 350 acres on the shores of stunning Lake Corrib.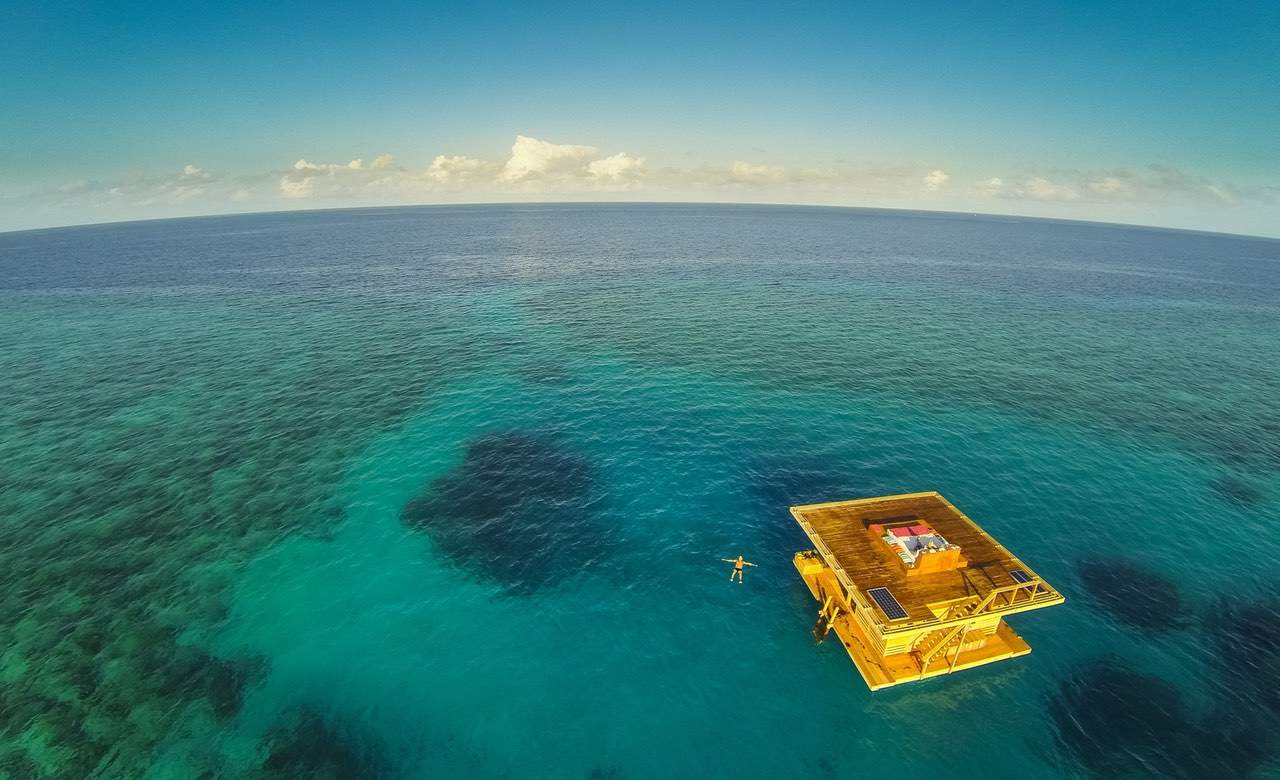 Opened in 2013 just off the coast of Pemba Island, Tanzania, is Africa's first-ever subaquatic hotel, The Manta Resort's Underwater Room. That's some serious social media cred, right there. To that, you can add two floors of photographic potential — one above water and surrounded by crystal clear Indian Ocean, and the other four metres underwater, where, from the comfort of your hotel bed, you can watch the comings and goings of the local tropical reef-dwelling community. This brilliant invention is the creation of Swedish installation artist and sculptor Mikael Genberg, who also designed the Utter Inn, an underwater room built in a lake near Stockholm.
QT, SYDNEY, AUSTRALIA
For quirky, Instagrammable interiors, QT Sydney is your go-to. We're talking perfectly placed velvet throws, porcelain rabbits in unexpected places, baths shaped like tear drops and rich, luxurious colours everywhere. Think deep maroons, cobalt blues, sunburnt oranges and glittering golds. This aesthetic runs through every nook and cranny of the hotel, from the 200 designer rooms to the bar to the lobby and even the spa. You could probably stay here every night for a year without running out of 'gram ideas. And, after that, you could always head to QT Bondi.
Lush drapes, enormous egg-shaped beds, gold clawfoot baths in the bedrooms, delicate murals on the walls — The Portobello Hotel may have been founded in 1971, when computers were still behemoth-sized, but it's incredibly Instagrammable. In fact, where younger hotels are often fighting to prove their designery-ness, this grand old dame's the genuine item — she doesn't need to try. In all, the 21 bedrooms make up two neoclassical mansions (now fused together) and, if you book one of the 'great' or 'exceptional' rooms, you'll be getting idyllic frames of the Downton Abbey-like, landscaped gardens.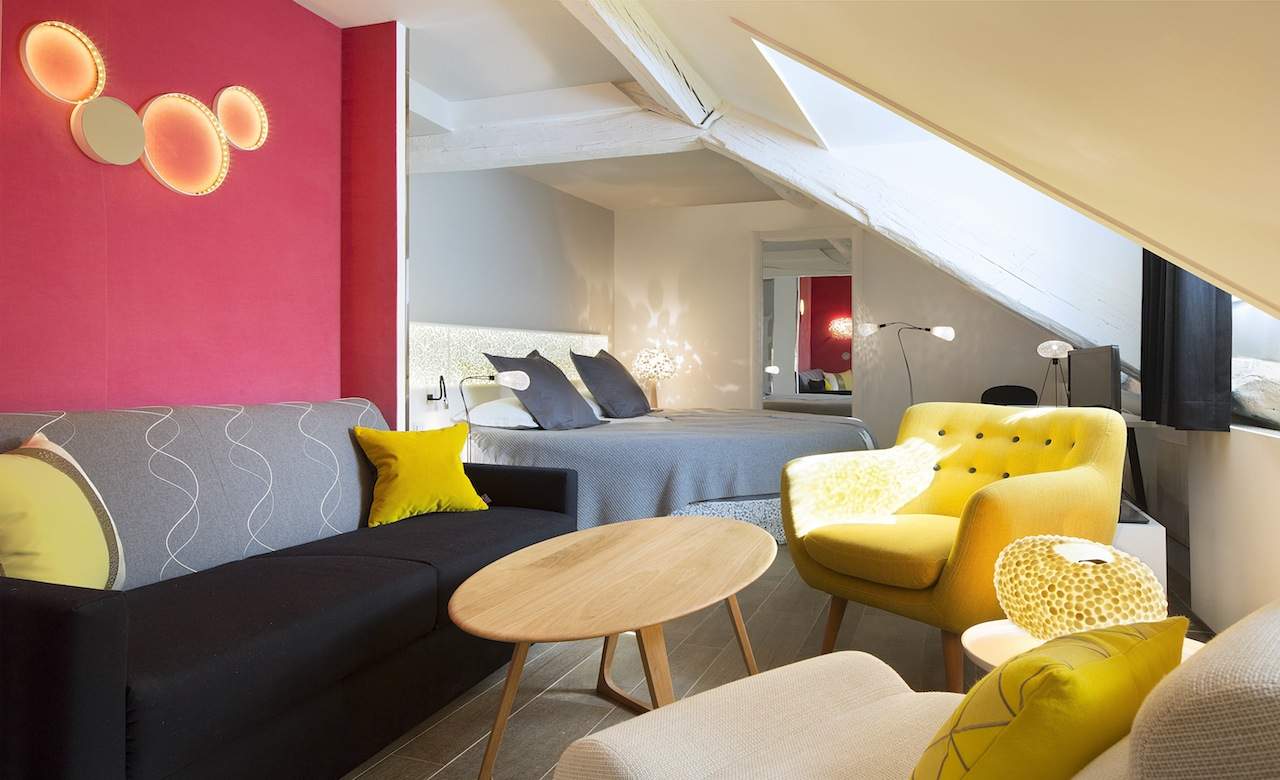 Found smack bang in Paris's glamorous Madeleine District among Gucci-collared dogs and glittering macaroon sculptures, the Chavanel is an adventure in high-end design. After hotelier Sophie Charlet took over in 2013, she turned every room into a unique creation. Book the junior suite on the sixth floor and you'll be sleeping among cashmere drapes, mushroom- and tulip-shaped stools, recliners shaped like clouds, lamps made of silkworm cocoons and curtains made of bonafide Chanel lace. 'Gram it an object at a time or do the lot in one hit. And while you're there, you might want to check out our less obvious guide to Paris.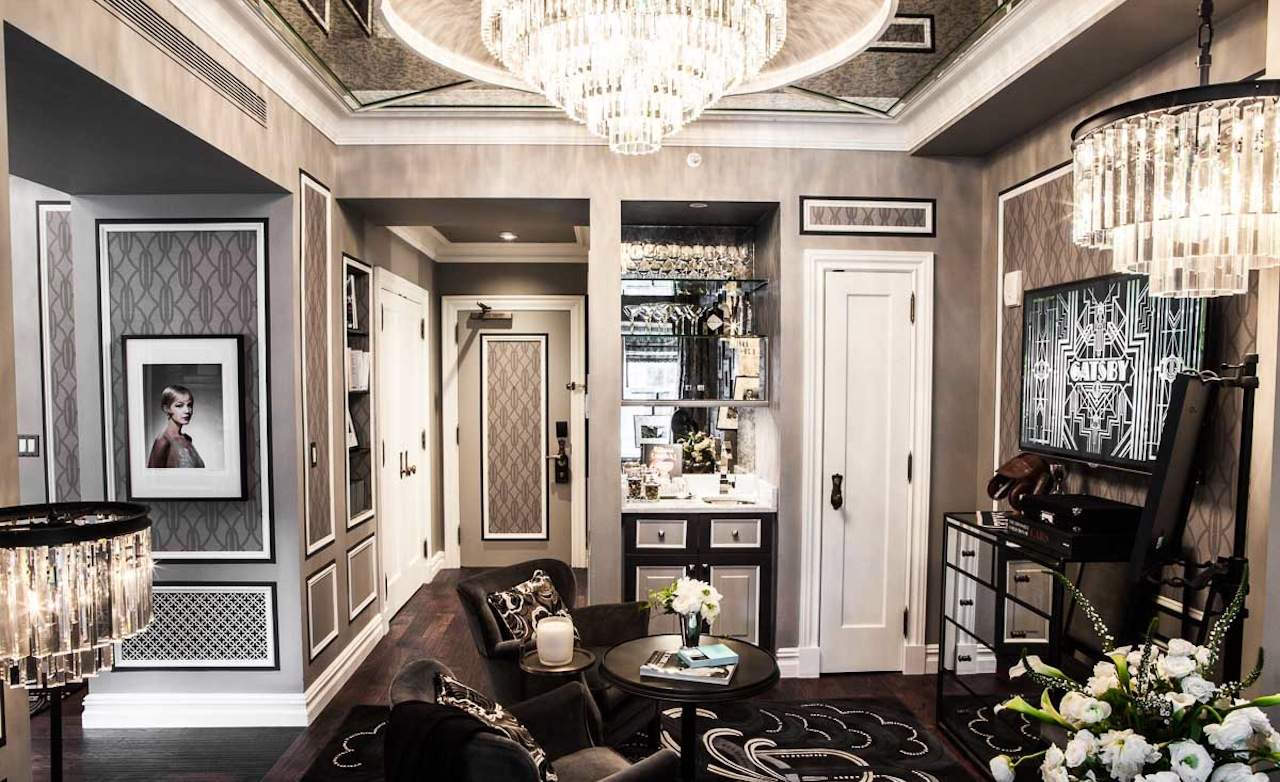 In 2015, New York's Plaza Hotel was the eighth most Instagrammed hotel in the world. Like London's Portobello, it's an oldie, have opened in October 1907. Anyone who's anyone has stayed and played here, from Miles Davis who recorded an album in the Persian Room in 1958 to Truman Capote, who hosted his legendary black and white ball in the Grand Ballroom in 1966. One of the most Instagrammed rooms is the F. Scott Fitzgerald Suite, dedicated to the creator of The Great Gatsby. Your digital savvy literary mates will love that one.
Top image: Titanic Deluxe Belek Hotel.
Published on April 27, 2016 by Jasmine Crittenden