Julia Garner Faces Terror at an Outback Pub in the Unsettling Trailer for Aussie Thriller 'The Royal Hotel'
The latest film from Australian director Kitty Green after 'The Assistant', this must-see takes inspiration from documentary 'Hotel Coolgardie'.
"Will there be kangaroos?" That's Liv's (Jessica Henwick, Glass Onion: A Knives Out Mystery) main question when she's offered a job in the Australian outback with her best friend Hanna (Julia Garner, Ozark). They're Americans backpacking Down Under, they've run out of cash and, yes, they make the stereotypical query about heading to a mining town for a live-in gig at a pub. After the pair make their temporary move, parched landscape as far as the eye can see awaits, plus drinking goon and serving copious amounts of brews to the locale's mostly male population. That's the tale that The Royal Hotel tells — and, if you've seen documentary Hotel Coolgardie, which inspired this thriller, you'll know that Liv and Hanna aren't in for a blissful time.
In the just-dropped trailer for The Royal Hotel, weathering the blazing heat is nothing compared to dealing with the bar's men. Among their new acquaintances is a host of of familiar Aussie faces, including Hugo Weaving (Love Me) as the watering hole's owner, plus Ursula Yovich (Irreverent), Toby Wallace (Babyteeth), Daniel Henshall (Mystery Road: Origin) and James Frecheville (The Dry).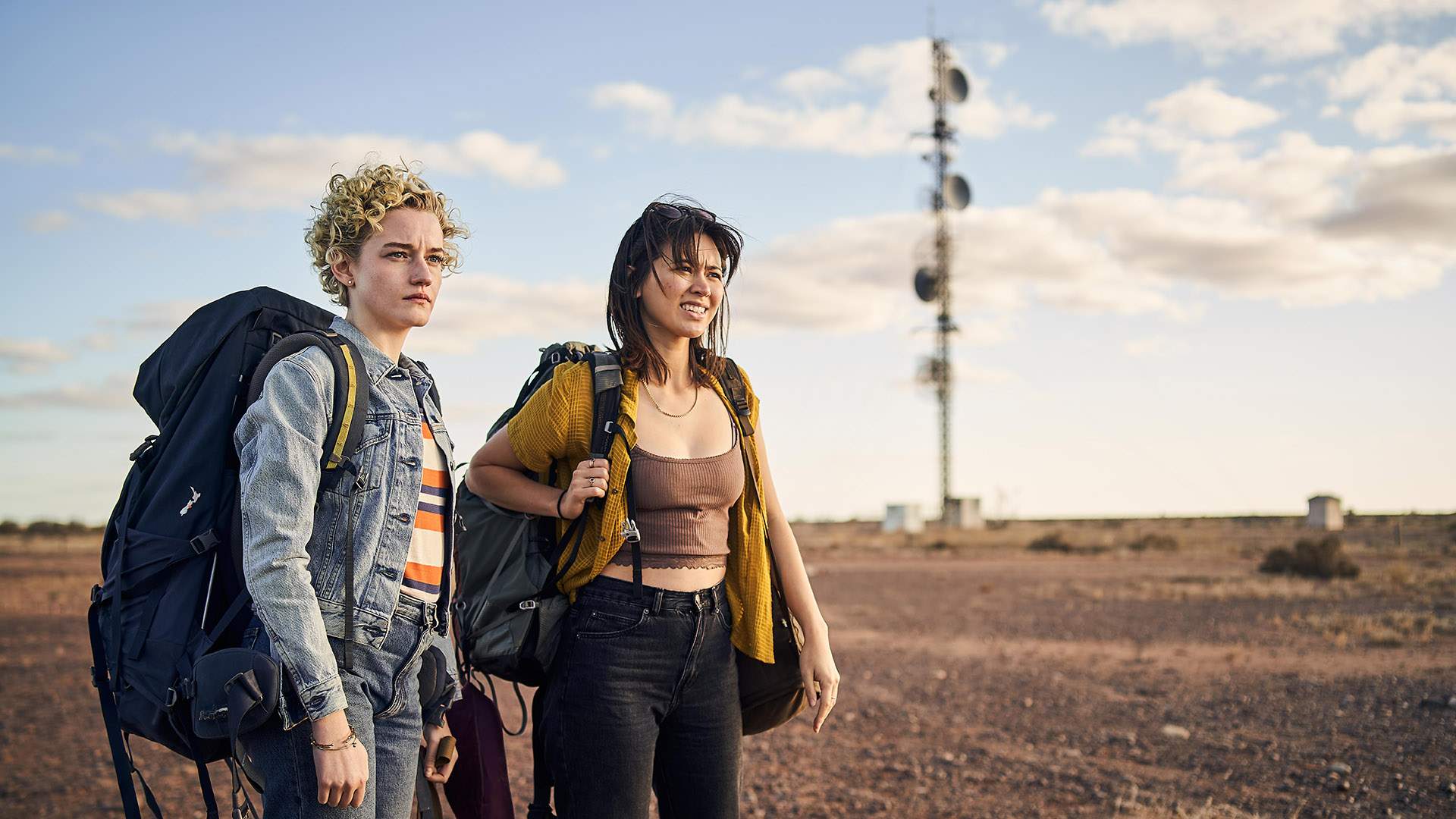 The storyline, the real-life basis, the cast, the fact that this is the latest film from Australian director Kitty Green: thanks to all of the above, The Royal Hotel should already be high on your must-see list. The trailer only amplifies that anticipation, with the filmmaker in tense and unsettling mode as she explores gender dynamics and Australia's drinking culture.
This is the Casting JonBenet helmer's second movie in a row with Garner, her current go-to star. Both turned in a stunner in with The Assistant — another picture about power imbalances, the everyday threats that loom over women and problematic workplaces.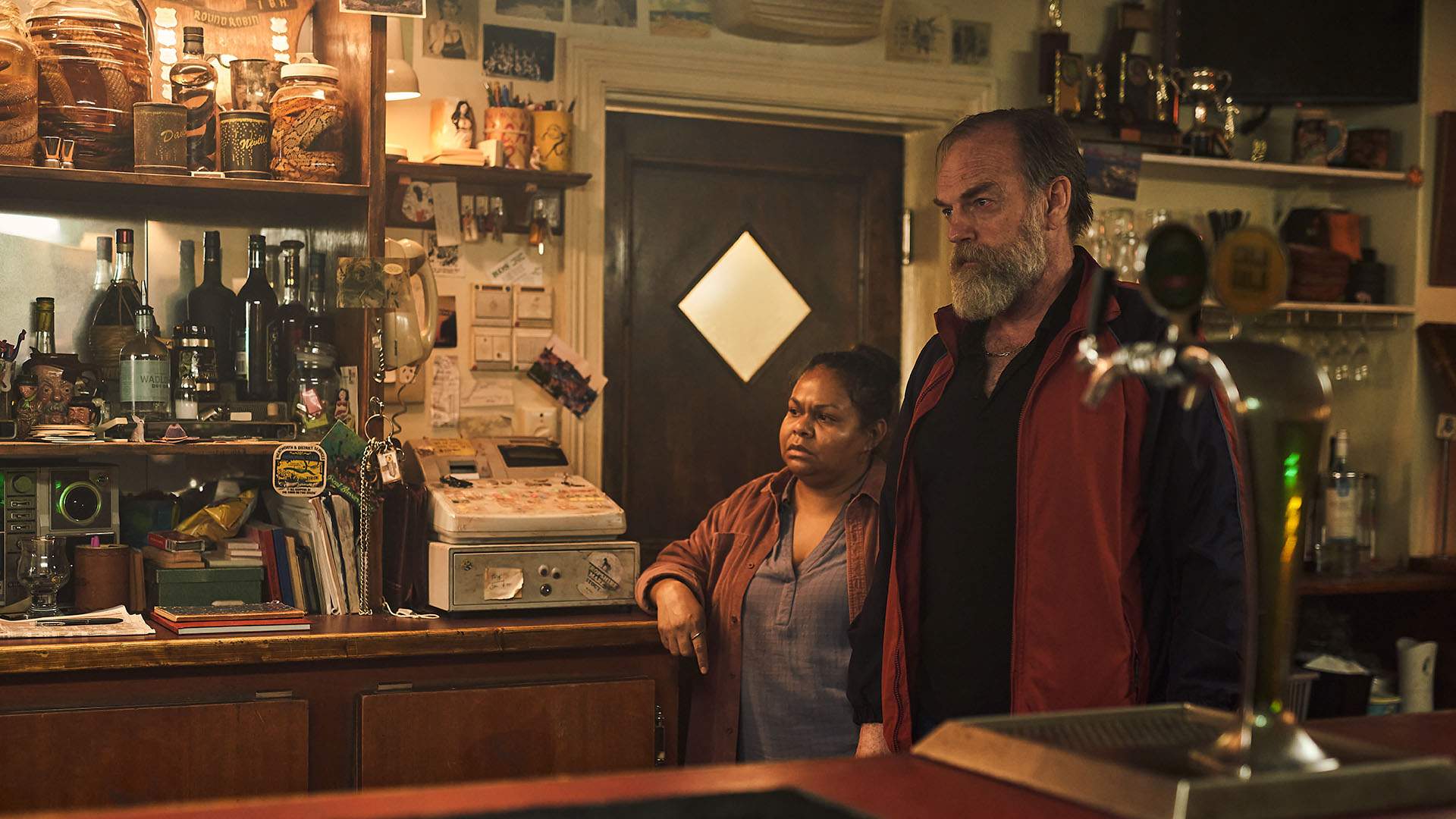 Green's second fictional feature and fourth full-length effort overall, The Royal Hotel premiered at the 2023 Telluride Film Festival on the way to making its Aussie debut at SXSW Sydney in October. How do you open the first-ever SXSW Screen Festival Down Under (and outside of Austin)? With this homegrown effort.
Next stop after that: launching the 2023 Adelaide Film Festival just days later. The Royal Hotel doesn't yet have a general release date, but expect it in cinemas afterwards.
Check out the trailer for The Royal Hotel below:
The Royal Hotel will open 2023's SXSW Sydney on Sunday, October 15 and Adelaide Film Festival on Wednesday October 18, but doesn't yet have a release date Down Under otherwise.
Images: Neon / See-Saw Films.
Concrete Playground Trips
Book unique getaways and adventures dreamed up by our editors