Prequel Series 'Mystery Road: Origin' Is an Ace Addition to Australia's Best Film and TV Franchise
Indigenous detective Jay Swan returns in this third television spinoff based on Ivan Sen's 'Mystery Road' and 'Goldstone' — this time played by Mark Coles Smith.
Mystery Road's Jay Swan has always been a man of questions. With his penetrating gaze, the Indigenous detective glares a thousand enquiries whoever's way he's staring, and has for almost a decade now. But ever since the fictional character first reached cinemas in 2013, with Aaron Pedersen in the role, the exceptional big- and small-screen crime saga he anchors has also kept sparking a key query: how do you follow that up? 
The answers keep coming in what's now Australia's best film and TV franchise — in multiple ways, just like this gripping series itself. How do you follow up a stellar politically charged Aussie neo-western about an Indigenous detective excavating the nation's small-town woes, as well as the impact that its colonial past has on its First Nations inhabitants? With 2016's Goldstone, which doubled down on and deepened that on-screen quest. How do you then follow up that fellow silver-screen gem? By moving to television, where Mystery Road retained the same setup but revelled in a lengthier running time. Following up the show's first hit season meant making a second, and following that up has now resulted in a third. But how do you keep digging in further with each and every followup? Right now, the answer resides in Mystery Road: Origin.
Origin stories: everyone's getting them. Caped crusaders like Batman and Spider-Man have several; Hercule Poirot's moustache even has its own. Jay Swan doesn't particularly need one, given that plenty about why he's the man and detective he is, and the balancing act he's forced to undertake as an Indigenous cop as well, has already been teased out. But Mystery Road: Origin isn't jumping on a trend, repeating itself or prolonging a long-running saga. It isn't trying to justify having someone else play Swan, either. Debuting via ABC iview from 8.30pm on Sunday, July 3 — and also airing weekly on ABC TV on Sundays at 8.30pm — it leaps backwards because this franchise has always danced with history anyway. It has to; you can't explore the reality of life in Australia today, the racial and cultural divides that've long festered across this sunburnt country, and all that Swan encounters and tussles with, otherwise.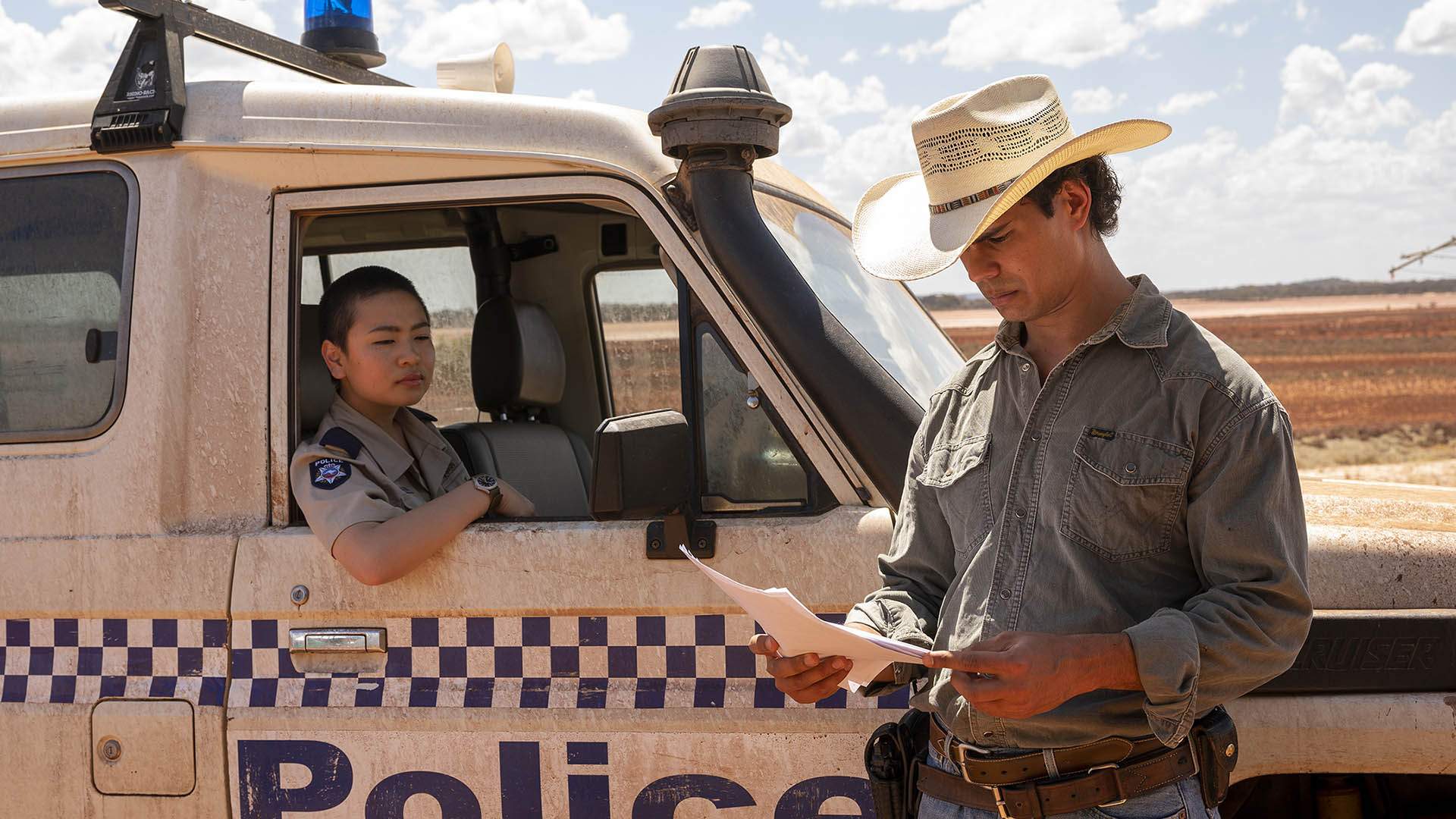 In Mystery Road: Origin, it's 1999 — and, when its six episodes begin, Swan isn't quite a detective yet. He's passed his exam, though, and is awaiting the official paperwork. He still sports the same intense glint in his eye, topping the character's now-famous stern expression and as inescapable a part of the saga as Australia's rust-hued terrain. He's already a man of weighty thoughts and few words, too, as viewers have witnessed in every previous instalment. Here, he's played by Mark Coles Smith (Occupation: Rainfall), who couldn't do a more impressive job of stepping into Pedersen's (High Ground) shoes. The two actors worked together on 2007–10 series The Circuit, before Jay Swan entered either's worlds, and Coles Smith has visibly internalised everything that makes Pedersen one of Australia's greatest screen presences. His younger version of Swan always feels like exactly that, crucially, and never an impersonation.
Mystery Road: Origin first spies Swan as he's driving along sweeping salt plains. His destination: Jardine, his Western Australian home town, population 1000. Resident sergeant Peter Lovric (Steve Bisley, Doctor Doctor) welcomes Swan back eagerly, but his return isn't all cheers, especially when he stumbles across a robbery en route and gets cuffed by senior constable Max Armine (Hayley McElhinney, How to Please a Woman). Tensions also linger with Swan's estranged dad Jack (Kelton Pell, another The Circuit alum), the town's old rodeo hero, and with his hard-drinking elder brother Sputty (Clarence Ryan, Moon Rock for Monday). Indeed, that initial stickup, the crimewave waged by culprits in Ned Kelly masks that it's soon a part of, and those persistent family struggles will all define the detective's homecoming.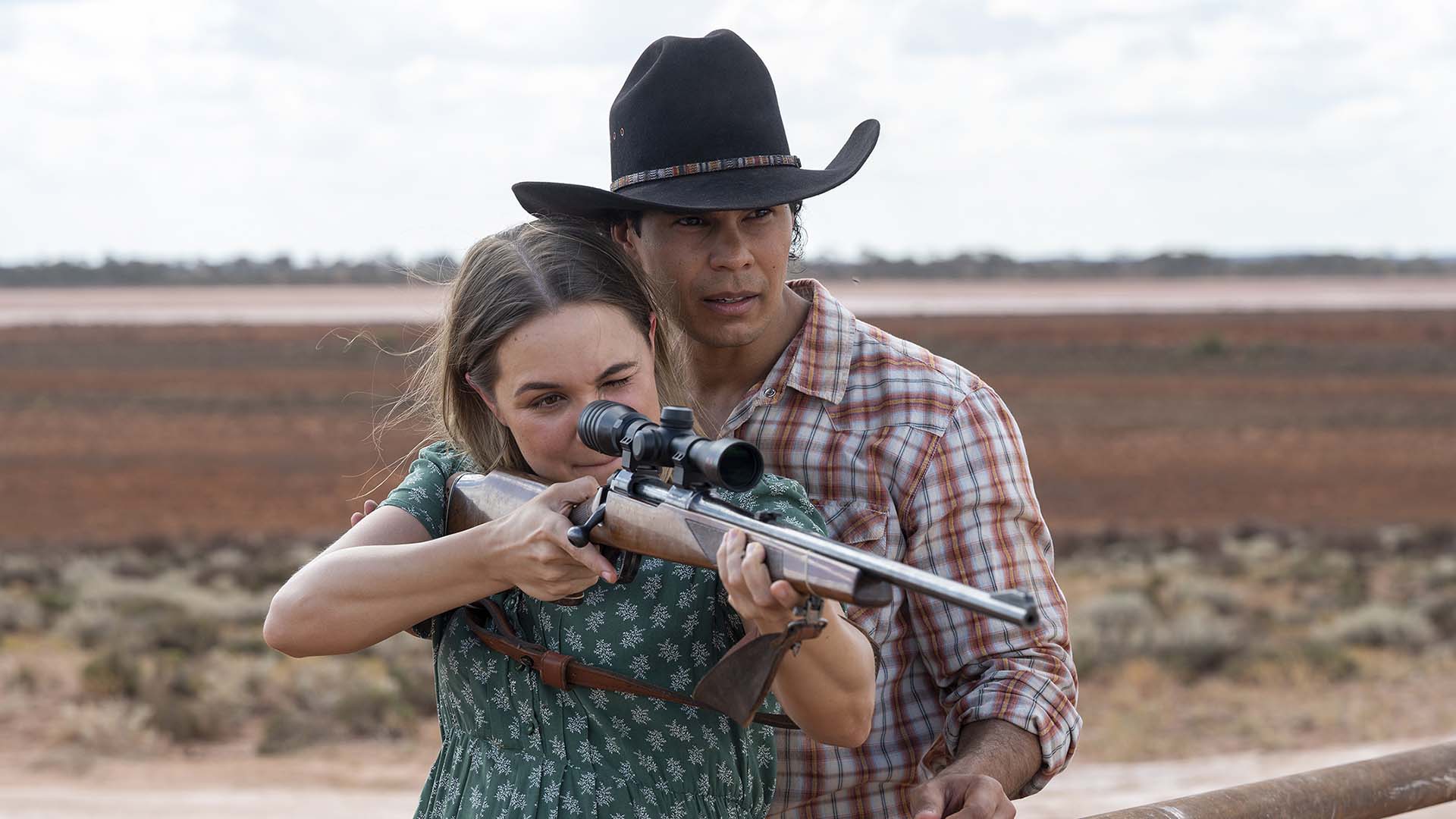 As much as each addition to the Mystery Road canon always places Swan at its centre, every new entry also paints a portrait of outback Aussie life. Just like its similarly dusty predecessors in movies and TV seasons gone by, Jardine boasts a motley crew of inhabitants and its fair share of long-simmering troubles. Local prosecutor Abe (Tony Leonard Moore, Mank) claims that the town is hardly a murder capital, but killings keep popping up alongside holdups. Thanks to newly arrived Legal Aid lawyer Anousha (Salme Geransar, Clickbait), old secrets bubble up as well, including the past death of a teenage boy. Swan's return also sees him cross paths with Mary, with Tuuli Narkle (All My Friends Are Racist) as the younger version of the character previously played by Tasma Walton (Rake).
Every time that Mystery Road takes another spin, another who's who of Aussie film and TV fills its frames. Here, A Sunburnt Christmas' Daniel Henshall and Blacklight's Caroline Brazier also feature as siblings from a wealthy mining family, while first-timer Grace Chow leaves an imprint as fresh-faced constable Cindy Cheung. There are no weak links among the cast, but Mystery Road: Origin easily belongs to double denim- and Akubra-clad Coles Smith as its new Swan. That's on-screen, and if more chapters were to fill in the gaps between this and the OG movie with him leading the charge, they'd be welcome. Off-screen, there's also a passing of the torch, with Finke: There & Back and Robbie Hood filmmaker Dylan River in the director's chair. He follows on from his father, Sweet Country and The Beach's Warwick Thornton, who helmed half of Mystery Road's second season.
That Mystery Road: Origin has an eye firmly on the future isn't just nice or apt; it's essential. As the franchise surveys Australia's past and present landscape of racial injustice, it probes the country that's existed since white settlement, while also pondering where the nation is heading. The constantly smart, thrilling and well-written on-screen examination that results revolves around another question, actually. Swan is asked if he's a policeman or a blackfella, a query that all things Mystery Road have continued to delve into ("why can't I be both?" is his answer here), but a different line of inquiry also sits at the saga's core. A now five-entry series about the crimes that rock outback communities already rocked by engrained and historical inequality, prejudice, oppression, exploitation and land grabs, Mystery Road interrogates which horrific misdeeds and atrocious attitudes Australia is and has been willing to look past — and the grave ramifications.
No one should be looking past any of Mystery Road's chapters, of course, Mystery Road: Origin included.
Check out the trailer for Mystery Road: Origin below:
Mystery Road: Origin is available to stream via ABC iview from 8.30pm on Sunday, July 3 — and airs weekly on ABC TV on Sundays at 8.30pm.
Images: David Dare Parker.
Concrete Playground Trips
Book unique getaways and adventures dreamed up by our editors