Five Adelaide Hair Salons to Hit Up When You're Prepping for a Big Event
Here's where you need to go when you want to look good (as hell).
FIVE ADELAIDE HAIR SALONS TO HIT UP WHEN YOU'RE PREPPING FOR A BIG EVENT
in partnership with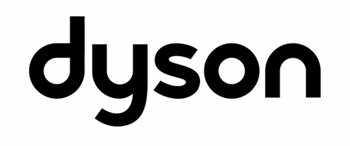 Here's where you need to go when you want to look good (as hell).
There are some things in life that are best left to the professionals. Brewing beer. Dentistry. Flying a plane. Also on the list? Replicating that fancy hairstyle you saw on social media for your next special occasion.
Sure, you could try to do it yourself at home — check out our styling videos for tips and inspiration — but there's no better way to get in the party mood than a little pamper sesh. So, we've teamed up with Dyson to highlight a bunch of hair salons in and around Adelaide to head to before a big event. The teams at these spots are absolute wizards with Dyson styling tools and will wrangle that mop atop your head in no time.
5

Award-winning salon Boris the Cuttery has been a Norwood institution for the past 22 years but remains as cutting edge as ever. Owner Damien has created an environment that makes the client feel at home while empowering a team of stylists to accomplish their best work.

The salon specialises in colours, cuts and styles — with the Boris bangs and bobs becoming a fan favourite among clients. While producing gorgeous results, Boris remains focused on developing newcomer stylists to help shape the next generation of hairdressers. Damien also happens to be a Dyson Styling Ambassador, so you can trust that only the best products will be used.

4

Hannah Softley opened her first salon in Brighton at the ripe young age of 23. Six years later, she has grown her team and relocated to Somerton Park where her beautiful bright salon continues to produce amazing results for its clients. Oria Hair Studio specialises in modern hair trends, always striving to stay at the forefront of the latest innovative techniques to achieve the brightest blondes, lived-in colour or the perfect brunette. A quick browse of Oria's Instagram account will prove the salon's expertise when it comes to achieving those loose wavy locks, but if you're after an up-do, the team can do that for you, too.

3

After 11 years in Holden Hill, Miss June opened a second beachside location in the hidden gem of Semaphore in March 2022. This community salon spans two levels drenched in sunlight through the large windows. Interior designer Jaana Bithel has created a glowing space — its pastel pink tones and minimalist design reflect the beauty of the nearby beach.

Clients are invited to relax and feel at home at Miss June for all their haircare needs. The skilled team is known for producing beachy blondes, brondes and popping coppers, in particular. On Saturdays, the salon also has makeup services available if you'd like to get everything sorted for your big occasion in one spot.

2

Co-owners Alice and Amy opened The Chapel in October 2021, reimagining a 1800s chapel as a contemporary salon space set within the picturesque Adelaide Hills. The space exudes a beautiful minimalism and is home to a team of professionals offering a range of services. As well as providing top-range haircare, The Chapel also has makeup, lash, brow, cosmetic injectables and skin therapy services available. When it comes to prepping for your special occasion, a quick wash and blow-dry on short hair will set you back around $50, while more complicated styles will be about $95.

1

An indicator of a quality business can be how many years it's been successfully operating. When it comes to Vain Hair, which opened its doors in Glenelg South back in 1998, its success can be counted in decades. Today, the beachside salon stays as cutting edge as ever. In November 2021, long term stylists Steph Turbill and Bec Vincent teamed up to take over the salon, aiming to continue the salon's legacy into the future. Vain Hair is run over two shops.

Both spaces are flooded with natural light that help to create a bright and welcoming space alongside timber benches, pops of greenery and local hand-painted wall art. The team of 12 experts have you covered across a range of services including smoothing treatments, balayage colour services, curly hair styling, wedding and formal hair, colour correction and, of course, cuts and blowdries.
For more information on Dyson hair care products and styling tools, visit the website.