Pierre Bonnard: Designed by India Mahdavi
This stunning Pierre Bonnard exhibition in collaboration with the Musée d'Orsay — and with scenography by architect India Mahdavi — is enjoying its world-premiere at the NGV.
Take a must-visit Paris art museum, an acclaimed Victorian gallery, an iconic French painter and one of the world's most influential architects, mix them all together, and Australia's latest huge exhibition is the end result. So is something unsurprisingly stunning: the world premiere of Pierre Bonnard: Designed by India Mahdavi at the NGV International in Melbourne.
The National Gallery of Victoria's revolving door of blockbuster exhibitions shows no sign of slowing, with this exceptional meeting of creative minds gracing its halls from Friday, June 9–Sunday, October 8. When the temperature dips each year, the Melbourne Winter Masterpieces series kicks in — and, as created in collaboration with the Musée d'Orsay, home to the world's largest collection of Bonnard works, this ode to Bonnard and Mahdavi is the current centrepiece.
On display: more than 100 pieces by the famed French artist, but seen through a fresh lens. Helping provide that new perspective is scenography by internationally renowned architect and designer Mahdavi, in a major showcase that was originally slated to debut in 2020 before the pandemic did its thing.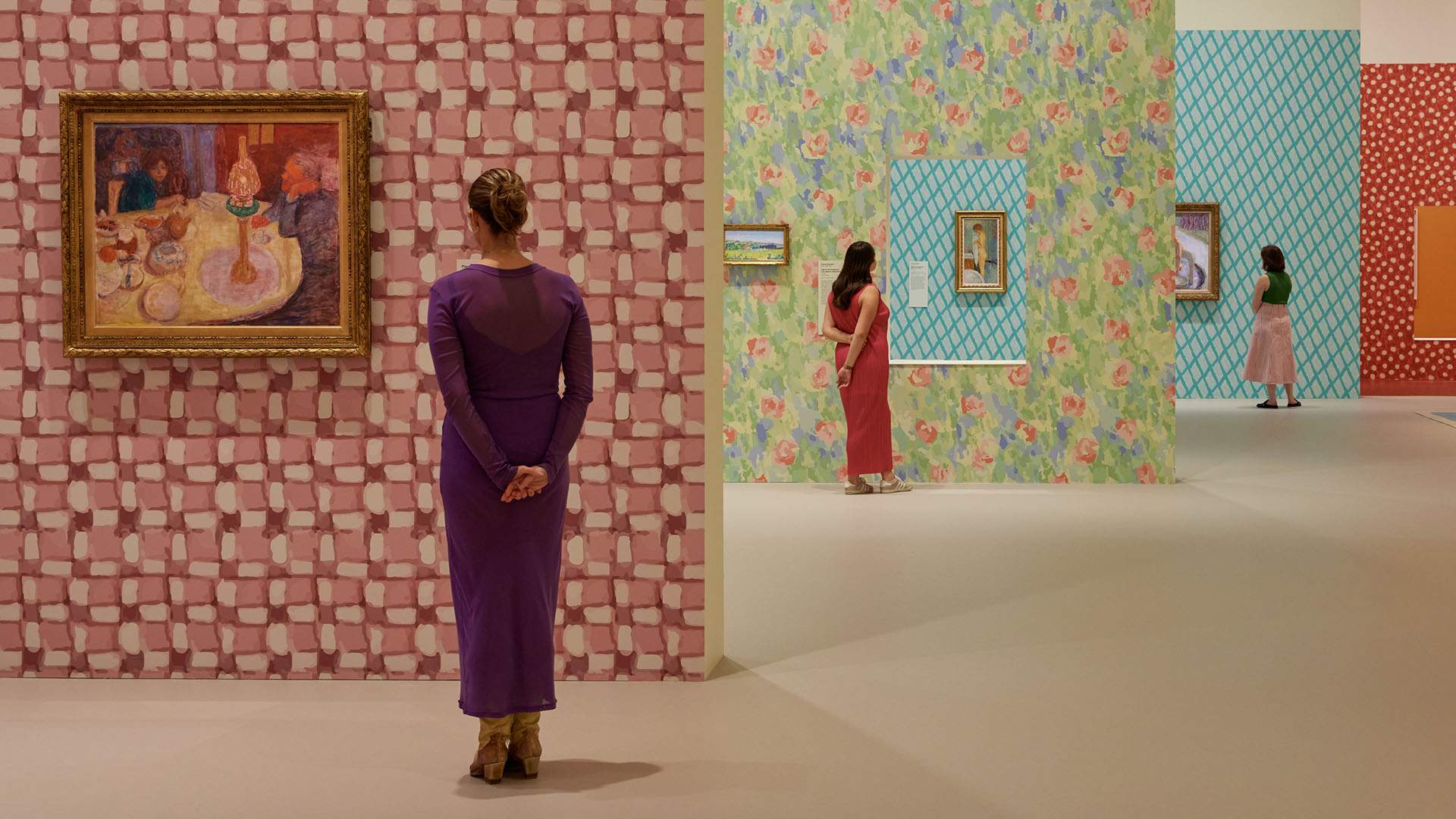 An icon of late 19th- and early 20th-century art, and a good mate of Henri Matisse, Bonnard is known for his colourful, textural depictions of French life, offering stylised yet subtle glimpses of intimate domestic scenes, urban backdrops and natural landscapes. Pierre Bonnard: Designed by India Mahdavi includes a hefty collection of the artist's own paintings, drawings, photographs, prints and other decorative objects, alongside works from his contemporaries — including Édouard Vuillard, Maurice Denis, Félix Vallotton and cinematic pioneers the Lumière brothers.
Attendees can expect to step through Bonnard's early artistic days in the 1890s, highlighting his focus on Parisian street life; his evolution from there, including when he started focusing on more domestic scenes as inspired by his relationship with his companion Marthe Bonnard; and his love of landscape, especially from 1910 onwards, and as influenced by his fellow pal Claude Monet.
Numerous pieces are on loan from the Musée d'Orsay, as well as other museums and private collections in Europe, Australia and the USA. The NGV's own collection also includes significant works, however, including Bonnard's 1900 painting La Sieste (Siesta).
Considered one of the world's most influential architects, multi-award-winning Mahdavi has been commissioned to help bring the historic pieces to life via her scenography, tasked with creating a setting that complements Bonnard's signature use of colour and light. The results aren't just spectacular — they're dreamy.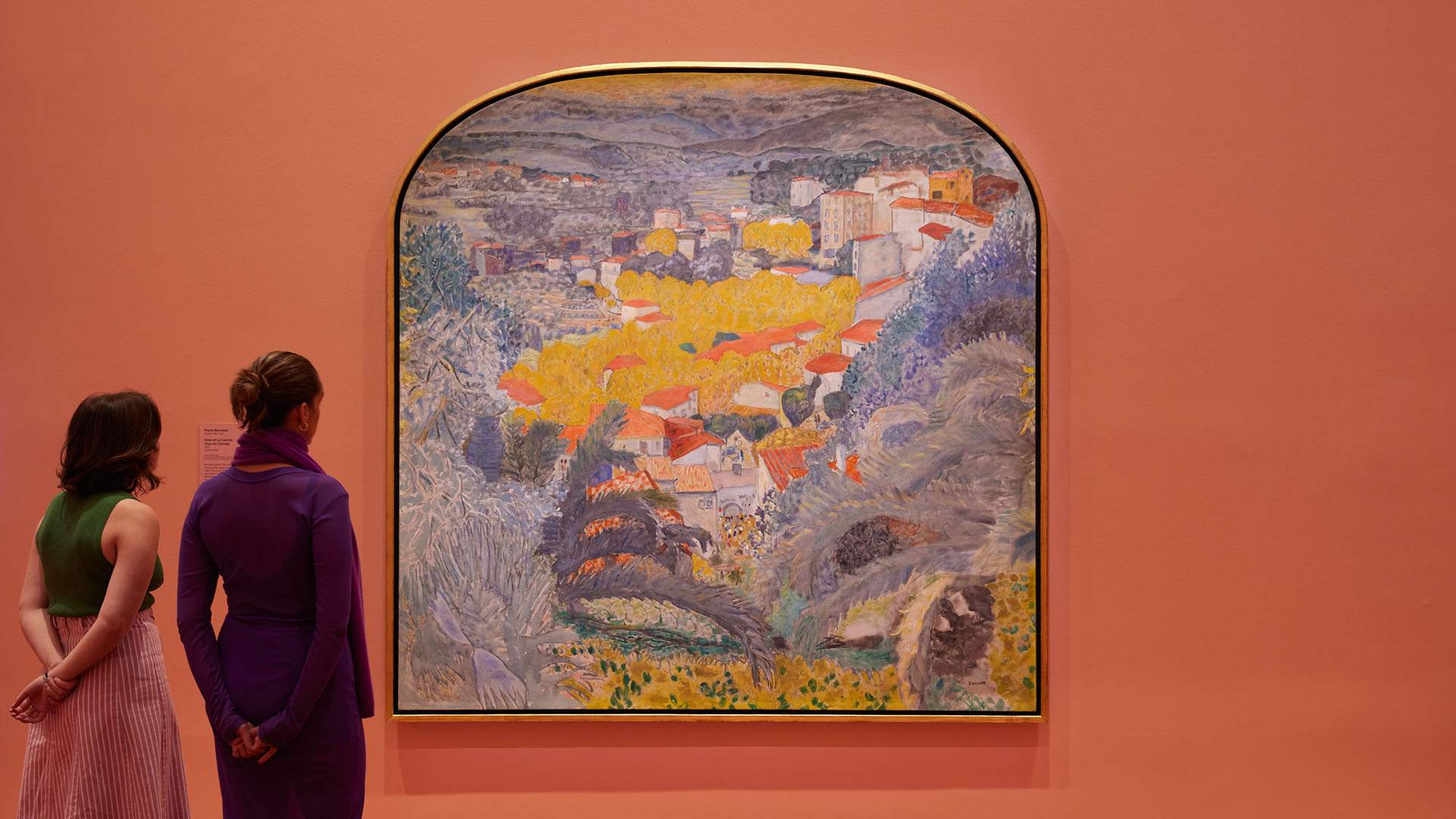 Images: Installation view of Pierre Bonnard: Designed by India Mahdavi, on display from June 9–October 8, 2023 at NGV International, Melbourne. Photos: Lillie Thompson.
Concrete Playground Trips
Book unique getaways and adventures dreamed up by our editors