Now Open: A Blockbuster Alexander McQueen Exhibition Featuring 120-Plus Garments Has Arrived in Australia
Now on display at the NGV, this spectacular fashion showcase explores the late, great designer's work and influences.
One of the most significant fashion designers of the past century is the subject of one of Australia's most significant fashion exhibitions, with the National Gallery of Victoria dedicating its big summer blockbuster show to the late, great Alexander McQueen. For fans of pioneering, boundary-pushing threads, Alexander McQueen: Mind, Mythos, Muse's four-month season promises to be bigger and better than Christmas — complete with more than 120 garments designed by the icon, plus artworks, sketches, videos and photographic works that inspired him.
First revealed back in May, and now on display from Sunday, December 11, 2022—Sunday, April 16, 2023, Mind, Mythos, Muse has taken over the NGV International. Inside the Melbourne cultural institution, fashion devotees will find walls and halls filled with a stunning display, as created in collaboration with the Los Angeles County Museum of Art (LACMA).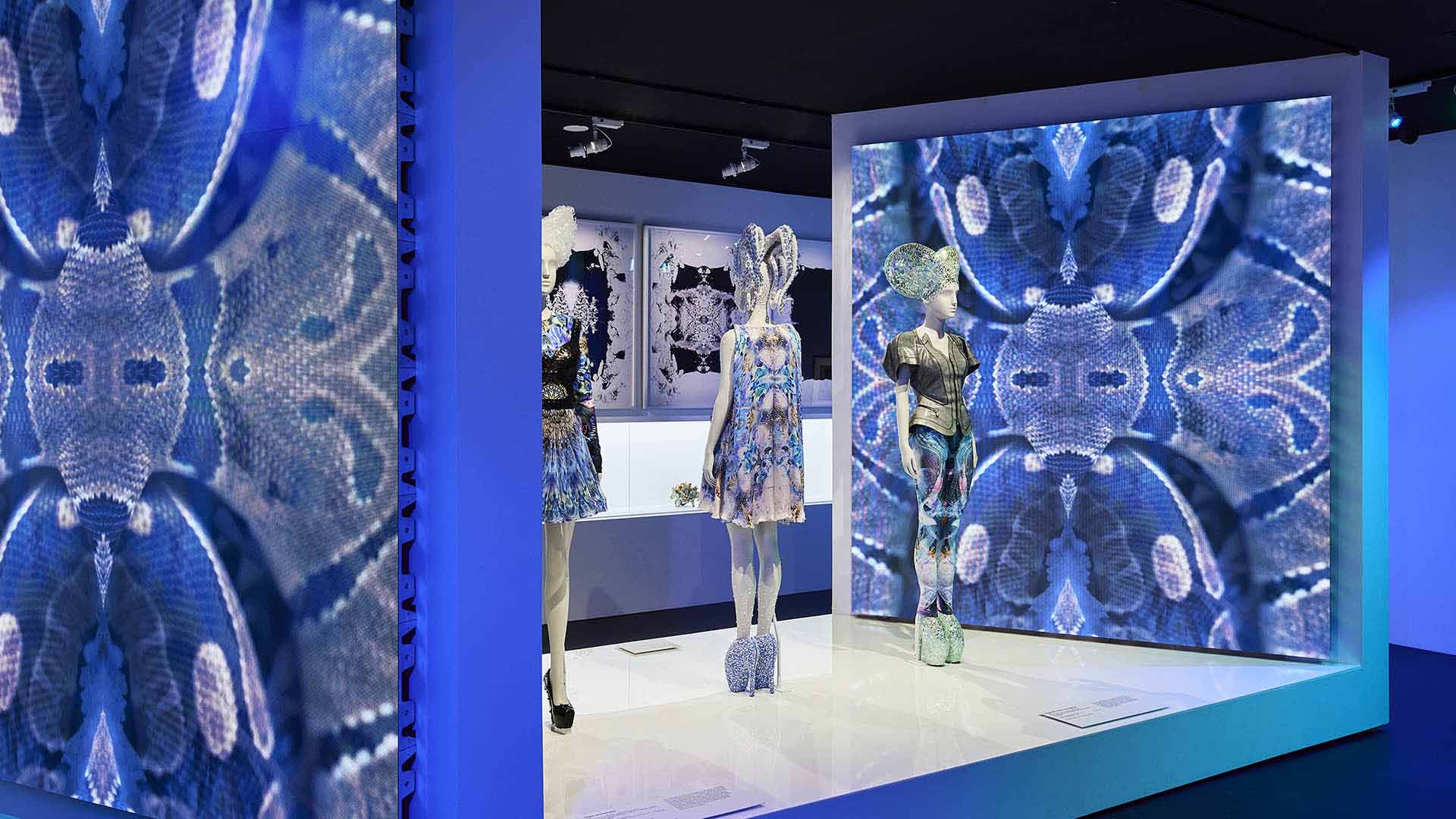 All things McQueen first graced LACMA, and now it's Australia's turn. While the LA venue organised the exhibition, drawing upon more than 60 garments and accessories from its own holdings, it contacted NGV about both contributing and running its own season. That's where 50 designs by McQueen from the NGV Collection come in, plus other artworks from each institution.
Don't go thinking that this is a standard retrospective, however. As Katie Somerville, the NGV's Senior Curator of Fashion and Textiles, explained back when Mind, Mythos, Muse was announced, "it's not a go-to-whoa examination of him from a more biographical point of view". Instead, the aim is to go both deep and broad, and highlight his many sources of inspiration, "exploring him as a creative soul".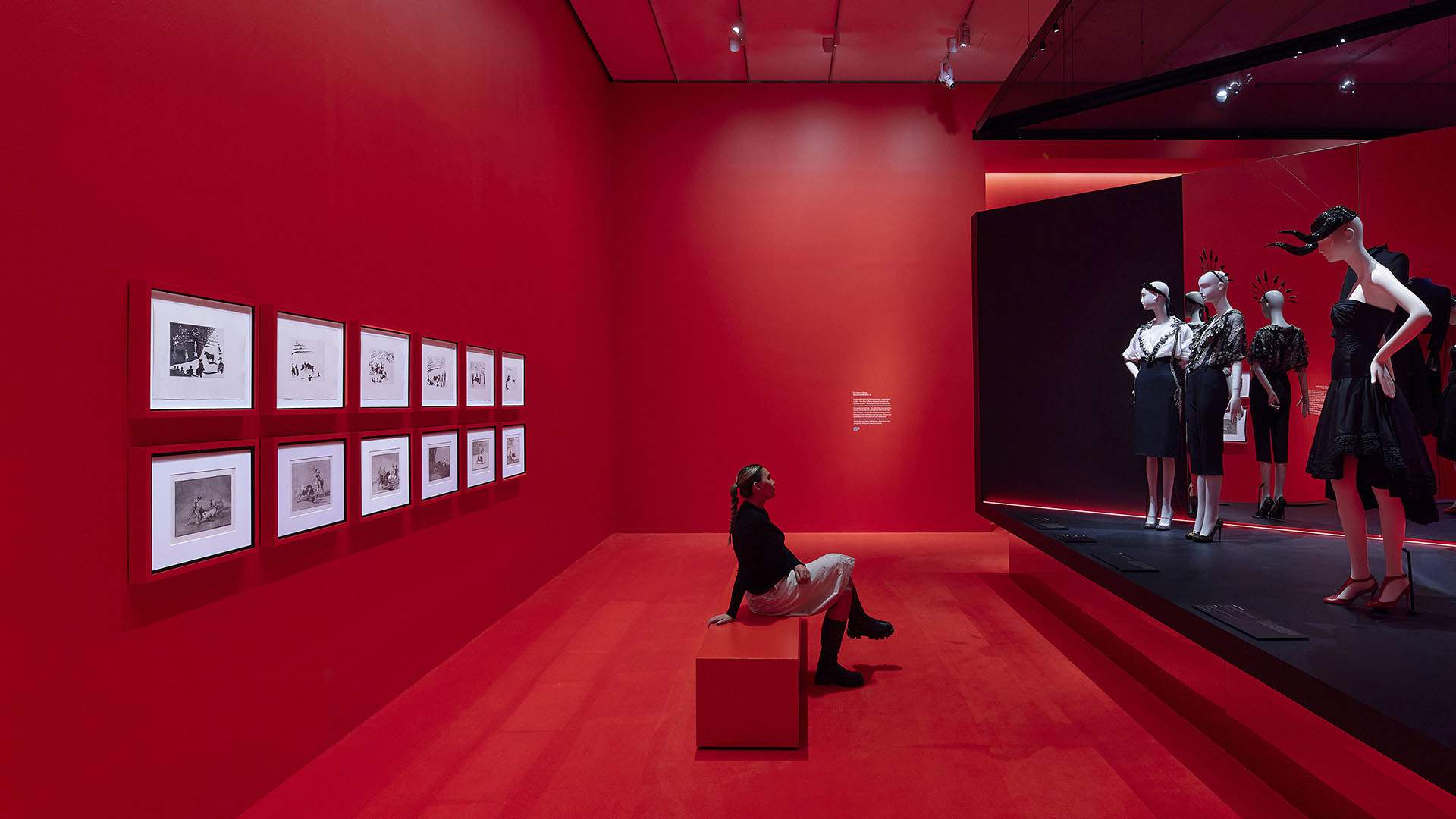 The NGV has been hoping to put an exhibition like this together ever since the designer first made a splash in the early 90s, and Mind, Mythos, Muse does indeed venture back that far. The showcase features McQueen-designed items dating back to 1994, and 25 different seasonal collections — with 20 seasons covered from its the NGV's own holdings alone. Accordingly, attendees can check out examples from the autumn-winter 1995–1996 Highland Rape collection, the autumn-winter 2006–2007 The Widows of Culloden range, and spring-summer 2010's Plato's Atlantis, McQueen's final complete collection before his death in February 2010.
Various sections of the exhibition dive into McQueen's oeuvre in different ways. With Mythos, for example, three collections inspired by mythological and religious belief systems sit together. Then, in Fashioned Narratives, four collections that showcase his knack for world-building are in the spotlight. Next comes Evolution and Existence, which hones in on his interest in life cycles and the human condition — and Technique and Innovation, which is rather self-explanatory. Finally, Dangerous Bodies is all about early collections with a focus on eroticism and empowerment.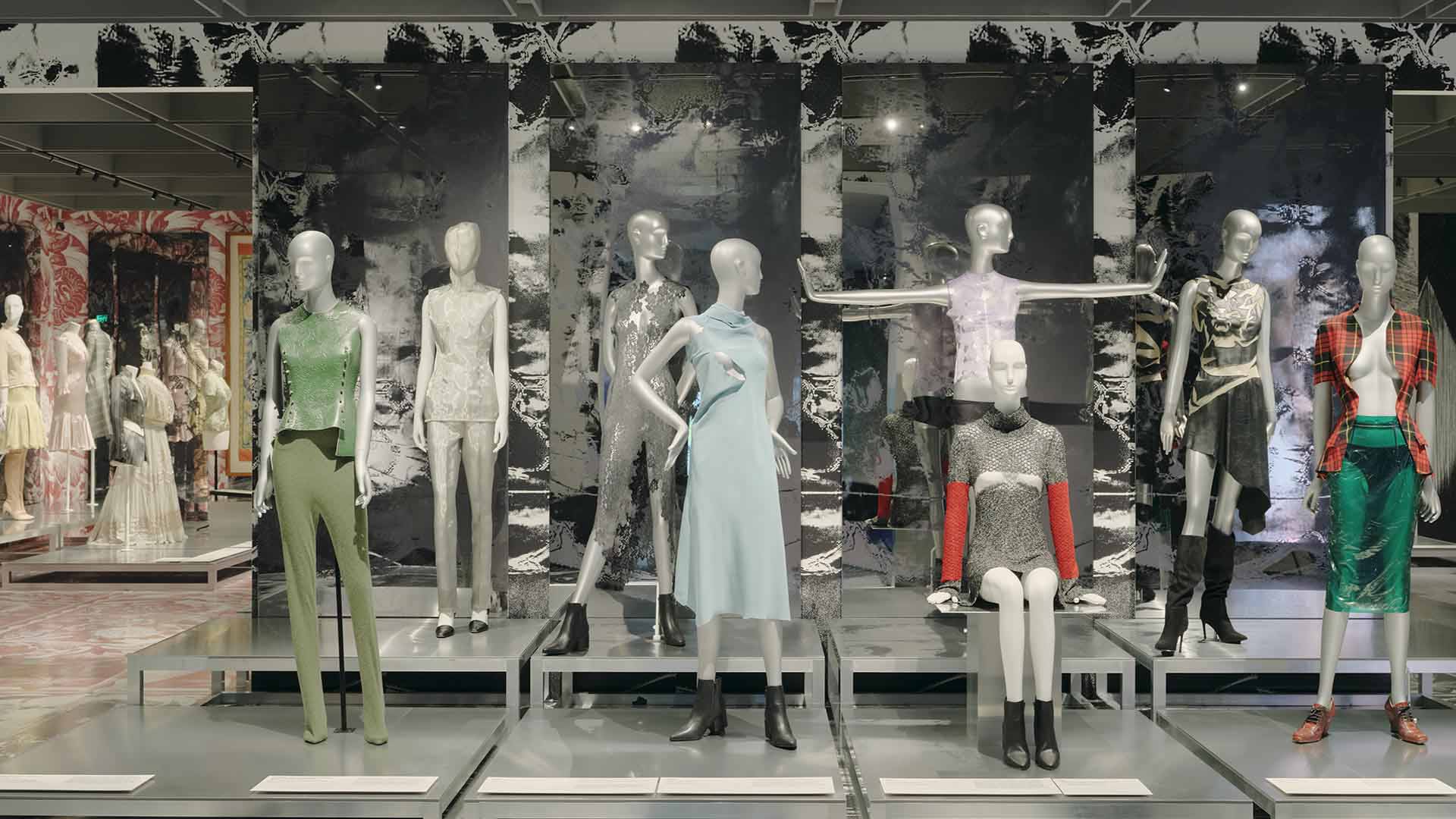 Helping pull together all of the above are behind-the-scenes snaps by photographer Robert Fairer, taking audiences backstage at McQueen's shows — because his parades were an event and an art — and 80-plus historical artworks spanning painting, sculpture, photography, decorative arts and works on paper, all hailing LACMA and NGV's collections.
"Juxtaposing Alexander McQueen's designs with artworks in a wide range of media opens up a new perspective on his process and artistic legacy. We are thrilled to share this groundbreaking exhibition with Australian audiences," said LACMA CEO and Wallis Annenberg Director Michael Govan.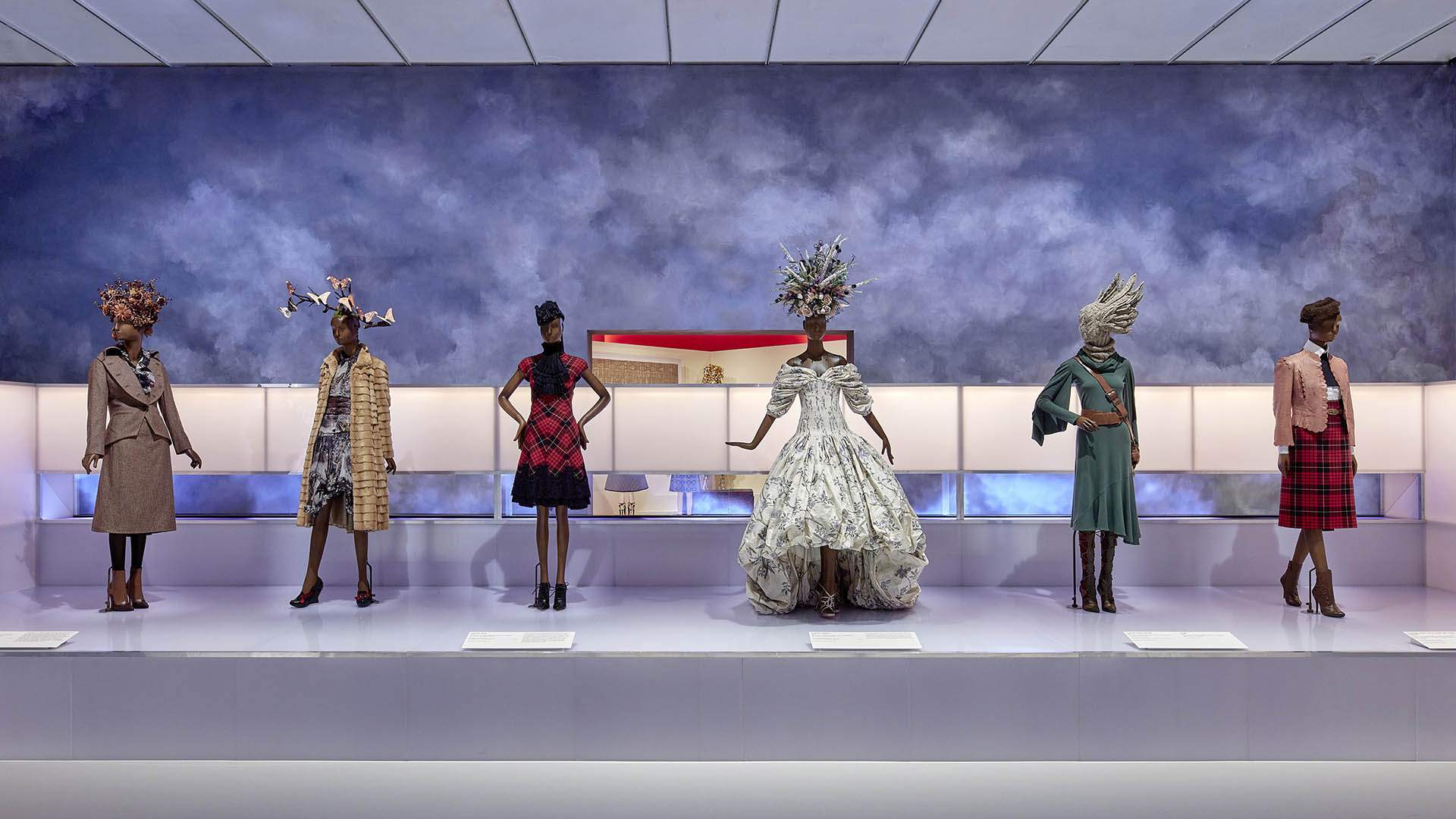 "Alexander McQueen is beloved for his boundary-pushing and highly conceptual designs that set him apart from his contemporaries. With meticulous craftmanship and an intellectual rigour seldom seen on the runways before or since, he created a new vocabulary for fashion design that still resonates today. Comprising more than 120 works, this showstopping exhibition unites the collections of LACMA and the NGV for the very first time, and celebrates the timeless work of one of the true icons of late twentieth century fashion," added NGV Director Tony Ellwood AM.
The NGV is no stranger to big fashion exhibitions while the weather is warm, of course, with Alexander McQueen: Mind, Mythos, Muse following its massive celebration of Coco Chanel's work over last summer.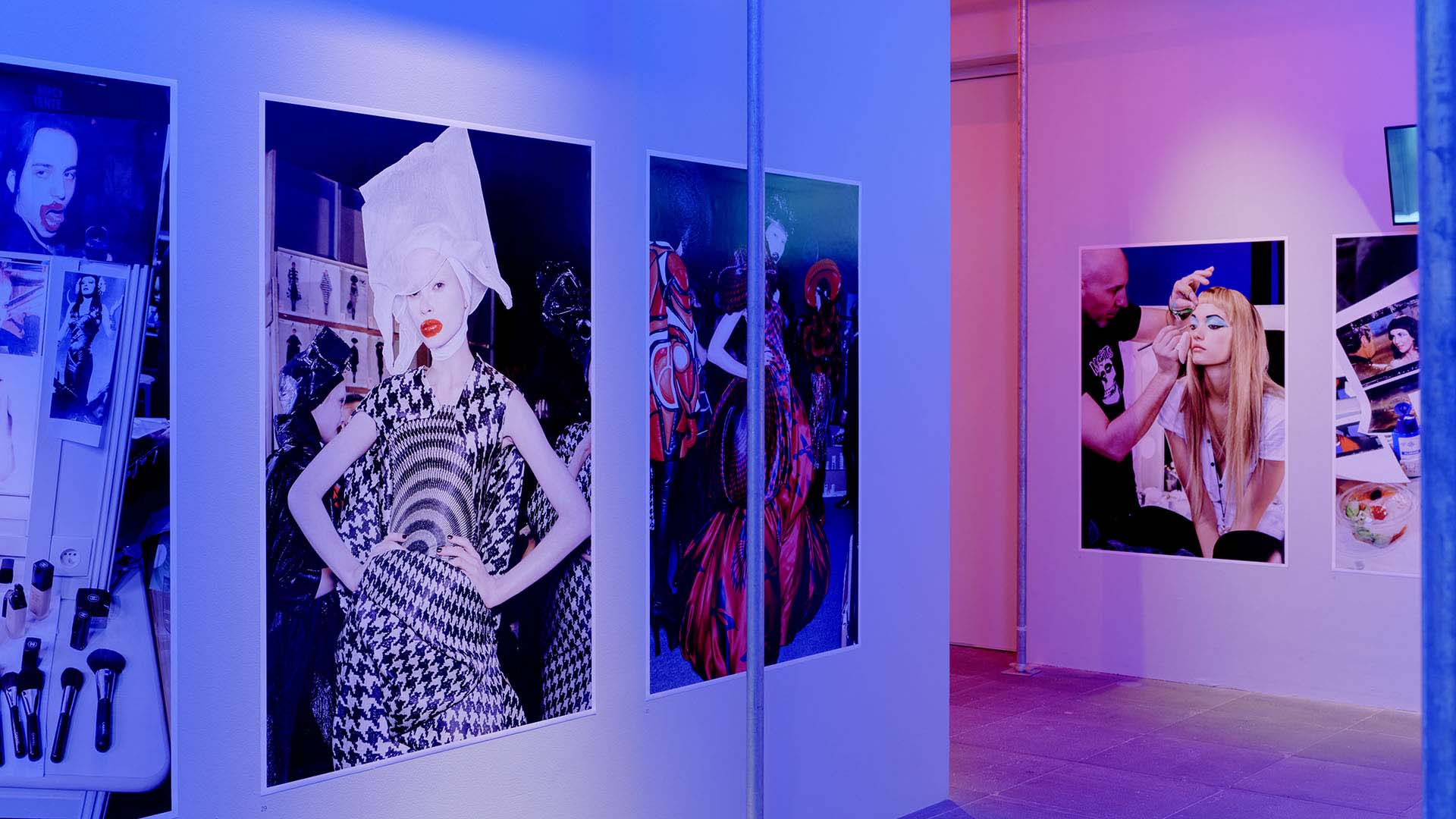 Alexander McQueen: Mind, Mythos, Muse displays from Sunday, December 11, 2022—Sunday, April 16, 2023 at the NGV International, 180 St Kilda Road, Melbourne. For more information, or to buy tickets, head to the gallery's website.
Images: Installation view of Alexander McQueen: Mind, Mythos, Muse on display at NGV International from 11 December 2022 - 16 April 2023. Photos: Tom Ross and Sean Fennessy.
Concrete Playground Trips
Book unique getaways and adventures dreamed up by our editors