FOOD & DRINK
Arnott's Has Released Gluten Free Versions of Its Scotch Finger, Tiny Teddy and Choc Ripple Biscuits
The new bikkies are made with a gluten free flour blend — and they're available in supermarkets now.
All of the taste, none of the seed storage proteins: if you need to eat a gluten free diet, that's all you ever want. And, if you've been craving a few of your favourite biscuits but usually have to steer clear because they don't fit the bill, Arnott's has released new versions of a few well-known varieties.
The big one: the Scotch Finger. Last year, the much-loved Australian biscuit maker released the recipe for its original version, but this is obviously even better if you can't consume gluten. The new variety is made with a gluten free flour blend, which uses locally sourced maize, tapioca, rice, sorghum and soy. This one apparently has a sweet base as well, and you can expect both buttery and vanilla tastes. And yes, it still snaps in half — which is perfect for sharing, or for just treating yourself to two smaller pieces instead of eating one big one.
That's not the only Arnott's biscuit that's getting a gluten free version, with both Tiny Teddy and Choc Ripple bikkies also receiving the same treatment. For the former, you'll be able to tuck into small, bear-shapped biscuits peppered with chocolate chips. With the latter, expect the usual cocoa flavour, and the same crunchiness.
The gluten free range hits stores today, Monday, July 19, and you'll only be able to grab them from Woolworths supermarkets. You'll pay RRP$4.70 per pack, and all three new bikkies have been developed with Coeliac Australia.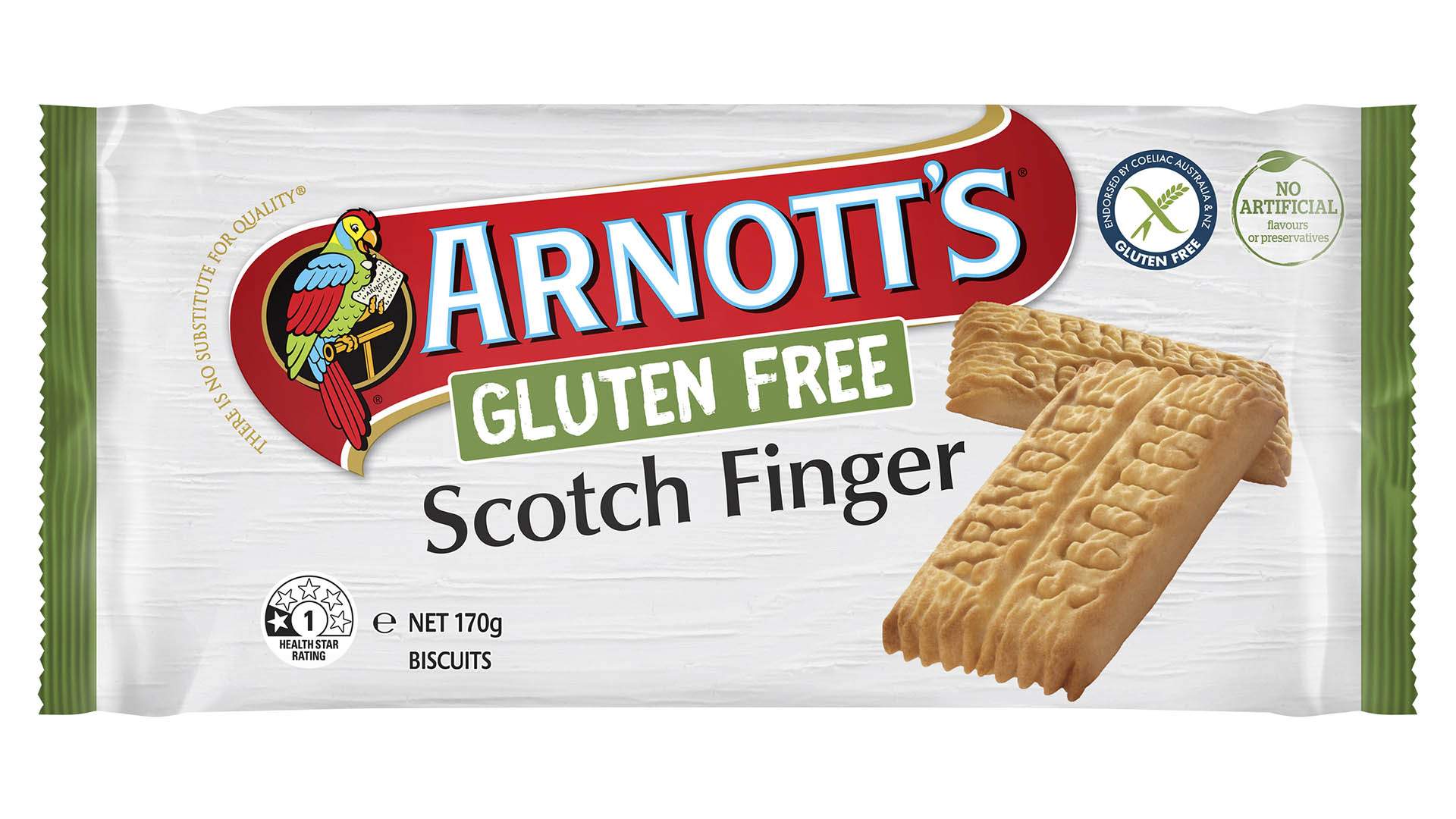 Arnott's gluten free Scotch Finger, Tiny Teddy and Choc Ripple biscuits will be available from Woolworths supermarkets from Monday, July 19.
Published on July 19, 2021 by Sarah Ward