FOOD & DRINK
Arnott's Has Just Released the Four-Ingredient Recipe for Its Scotch Finger
The Australian baker is releasing a new recipe every week until social distancing restrictions are lifted.
Those currently working from home have probably seen two major changes to their routine: less shoes and more snacks. To help with the latter, Australia's much-loved biscuit maker Arnott's is opening its vault and releasing some of its coveted recipes — for the first time in history.
For week one of the snack expert's Big Recipe Release it unveiled its Monte Carlo recipe. Next up is the always reliable Scotch Finger. This recipe has been adapted for home bakers by Arnott's Master Baker Vanessa Horton and has only four ingredients — much easier than the 11-ingredient Monte — so if you're looking for something relatively simple to test out your baking skills with, it might be a good one to start with.
As you'd expect, one of those ingredients is, in fact, flour, but we've rounded up some of the spots selling the essential ingredient across the country, which aren't supermarkets.
Australia's oldest baker will continue to release a new recipe for one of its famous biscuits every week until social distancing regulations are lifted. Next up, will it be the Tim Tam? Mint Slice? Pizza Shapes? We'll have to wait and see.
In the meantime, though, here's the Scotch Finger recipe: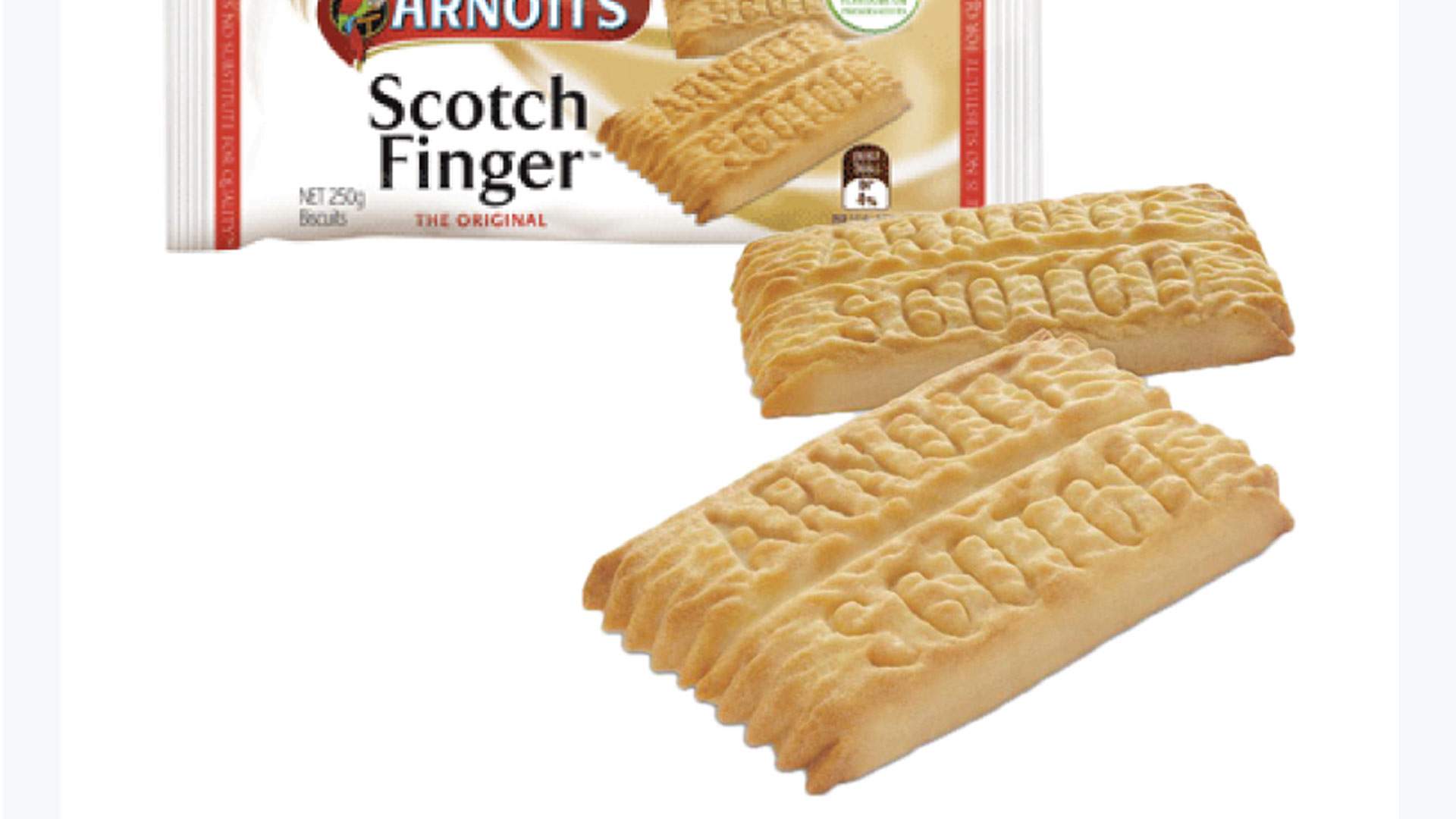 ARNOTT'S SCOTCH FINGER
170 grams salted butter, softened
90 grams soft icing sugar
1 cup (165 grams) plain flour
1 1/2 teaspoons baking powder
Method
Preheat oven to 160°C. Grease a 30 x 20 centimetre rectangular slice pan and line base and sides with baking paper, extending paper two centimetres above edge of the pan.
Using an electric mixer, beat the butter and icing sugar for two minutes or until pale and creamy. Sift the flour and baking powder over the butter mixture and mix on low speed or with your hands until combined.
Press mixture into slice pan and smooth over with a pallet knife. Bake for 25 minutes.
Remove from oven and using a small sharp knife, immediately slice five centimetres crossways and 7.5 centimetres lengthways into rectangular pieces. Then run the knife gently ½ way into the shortbread pieces, not touching the bottom, to make the finger indent. Let the biscuit cool in the pan for 10-15 minutes before moving to a cooling rack.
Note: If you would like to imprint SCOTCH or your NAME into the biscuit, this should be done before the biscuit cools.
Trim edges, if desired, before serving.
Published on May 01, 2020 by Samantha Teague