FOOD & DRINK
These 57 Australian Venues Will Soon Be Pouring Zero-Proof Wine, Beer, Spirits and Cocktails
Hospitality chain Australian Venue Co is ramping up its low- and no-alcohol game from July 1.
Designated drivers have been doing it for decades, but abstaining from a boozy beverage is no longer just for whoever agrees to ferry everyone home from the pub. And yet, heading out without hitting the drink isn't always easy. We're not talking about willpower — rather, we're referring to the paltry range of drinks usually on offer.
Just because you're not keen on the hard stuff that night, for a short spell or even for good, that doesn't mean that you only want to down soft drink, sparkling water or juice. For years, they've been the main options if you're not hitting the sauce, but thankfully the booze-free scene is growing. Melbourne has its own alcohol-free bar, plenty of non-alcoholic options have been popping up in bottle shops — beers, spirits and wines alike — and now one big national hospitality chain is launching a sizeable new zero-proof menu.
At 57 of its venues around the country from Thursday, July 1, Australian Venue Co will start serving its zero-proof lineup. Yes, the menu's launch is timed to start Dry July, but this range of non-boozy beverages is also here to stay.
So, next time you don't feel like alcohol — or a hangover the next day — you can opt for low- and no-alcohol beers from Heineken, Heaps Normal and Nort; McGuigan's zero sparkling, rose, sauvignon blanc and shiraz; both Seedlip and Lyre's spirit range; and a number of non-booze versions of popular cocktails. AVC's espresso martino, nogroni, Amalfi spritz, berry tiki, dark and spicy, and smooth operator tipples all use Lyre's range instead of hard spirits, but don't skimp on the taste.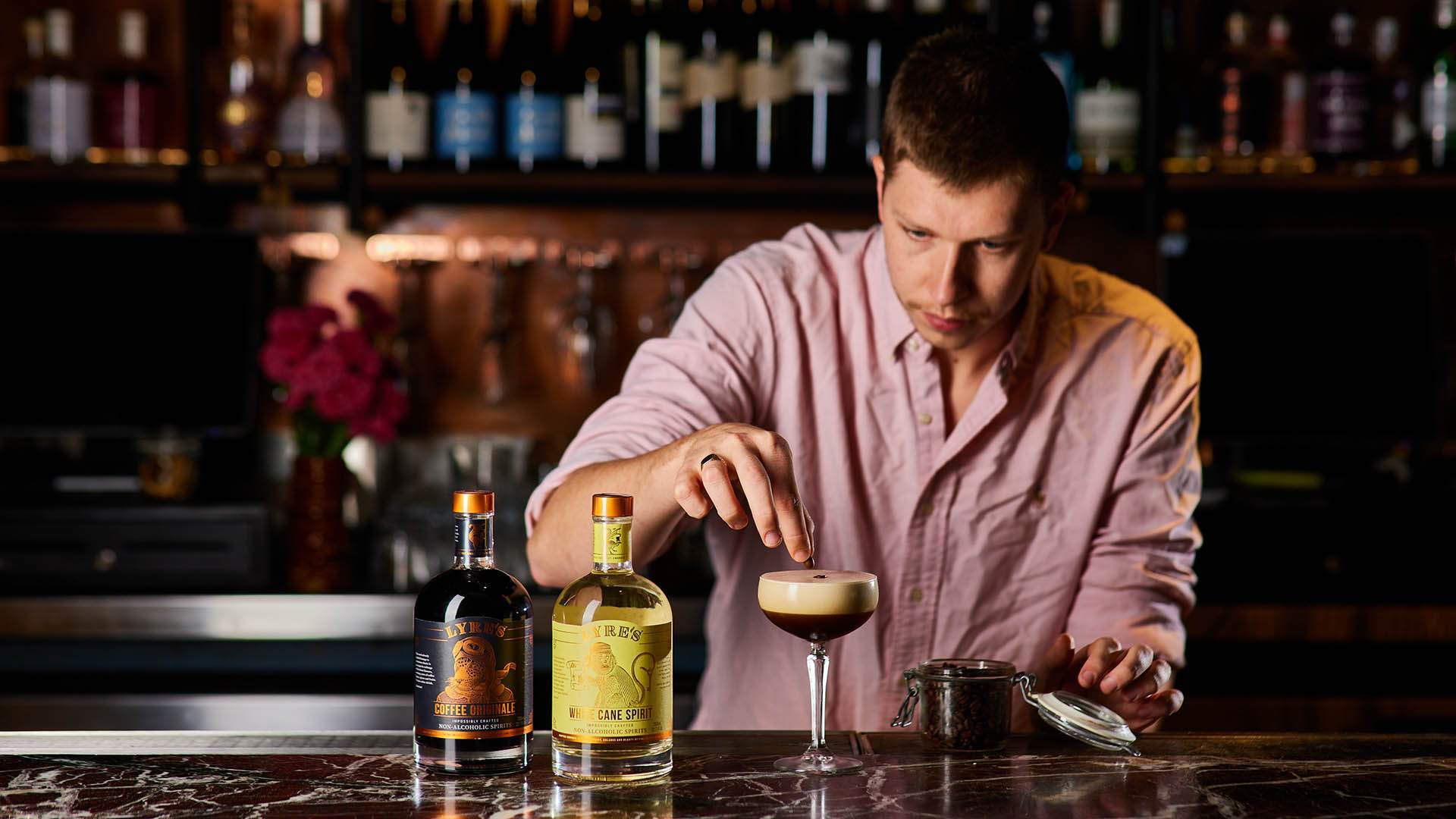 If you're now keen to say cheers to a booze-free tipple next time you're at the pub, you'll have a few places to head, depending on where you live. In New South Wales, Bungalow 8, Cargo Bar, Kingsleys, The Rook and The Winery are among the places pouring the new menu — while The Duke, Imperial Bourke Street, Hopscotch, Harlow, Sarah Sands Hotel, The Smith and Fargo and Co are just some of the spots doing the honours in Victoria.
Queenslanders, you can now add The Jindalee Hotel, Cleveland Sands, Bribie Island Hotel, Redcliffe Tavern and Brighton Hotel to your list. In South Australia, Parkside, Brighton Metro and Payneham Tavern beckon — and in Western Australia, choices include Wolf Lane, The Guildford Hotel, The Aviary and Sweetwater. These are just some of the venues that'll serve the zero-proof menu in each state, too. Yes, when it comes to drinking without the headache, you've now got options on multiple levels.
Australian Venue Co's zero-proof drinks list will launch on Thursday, July 1. For further details, head to the hospitality chain's website.
Published on June 21, 2021 by Sarah Ward